After much searching and patient waiting I found one. It was worth the wait.
Another familiar case. That's 3 of them now bearing the same gold stenciled logo.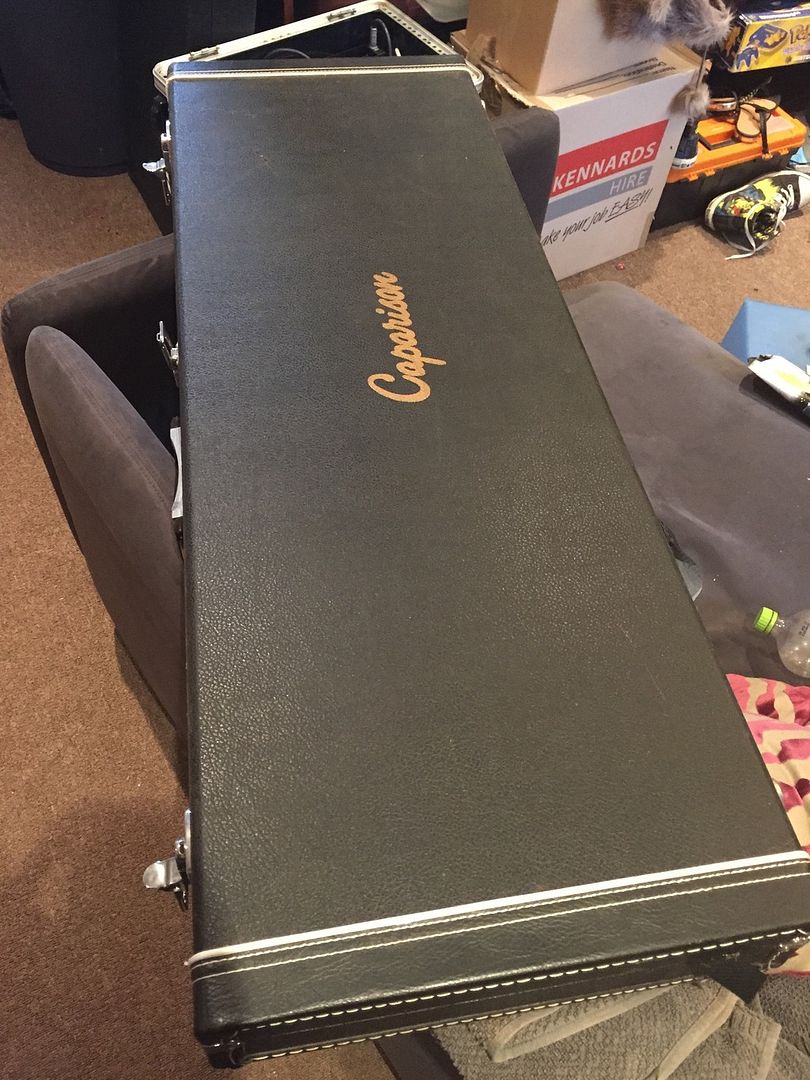 It's even better inside. 1996 Caparison TAT II in Red Sunset applied by the man himself Itaru. Everything about this guitar just feels and sounds right. Classic meaty Caparison neck, pitch black ebony board and fine attention to detail. It's also by far the most resonant guitar I own acoustically. Strike a note and it's loud unplugged.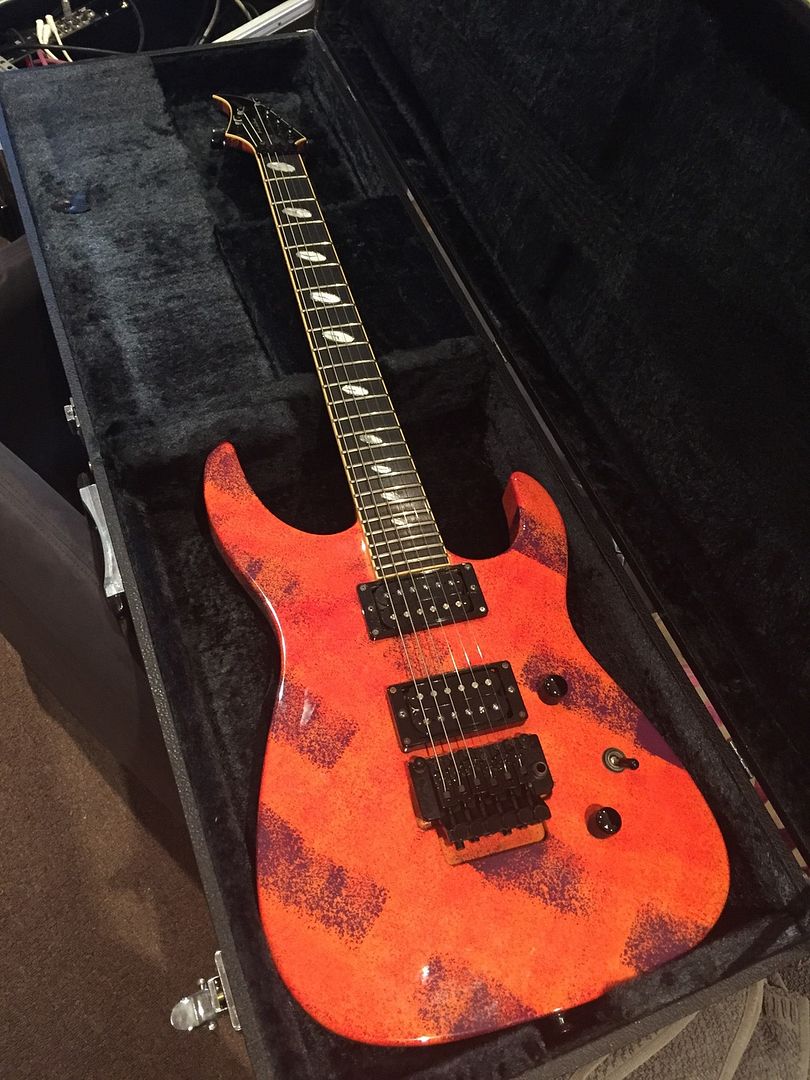 The neck joint is nice and comfortable too, through neck maple with alder wings is a winning combination. Also the previous owner added a fat brass block to the Schaller which does make a difference from what I'm hearing.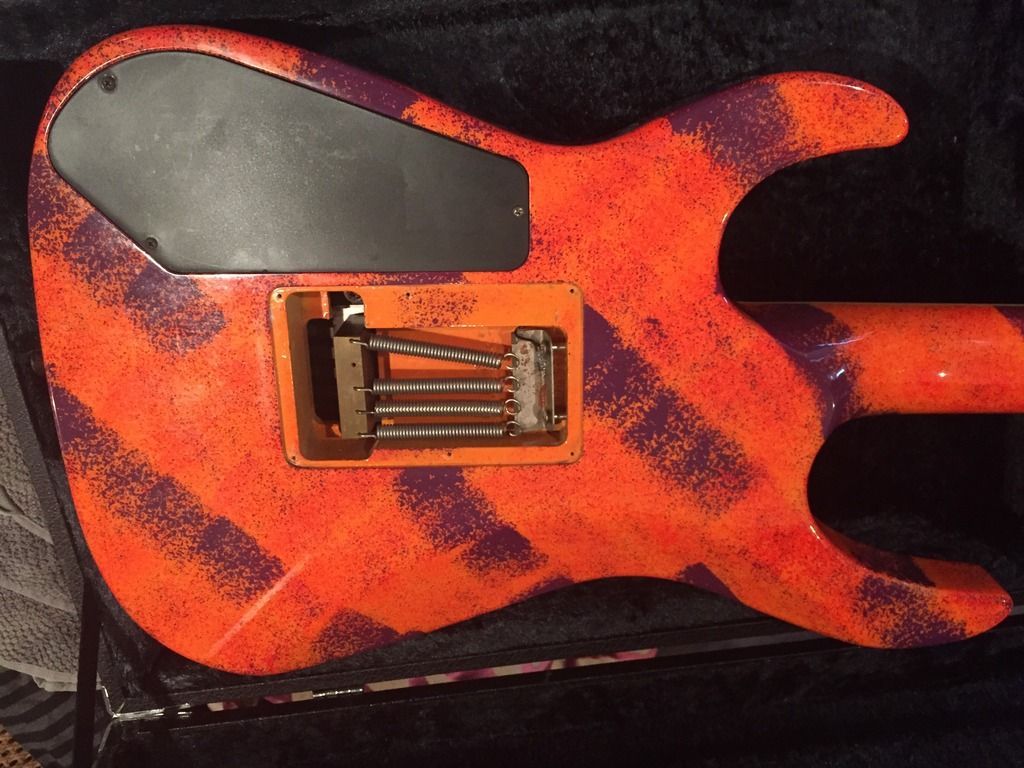 The gentle curve in the top is a winner for me. Not as pronounced as a Horizon so it's a little more comfortable. The pickups are some hand made jobby from a dude that runs Reuben's Guitar Repairs in Cairns and they sound killer. The neck is pure PAF and the bridge has a nice bite to it and wound the way I like it, a little brighter and not very hot.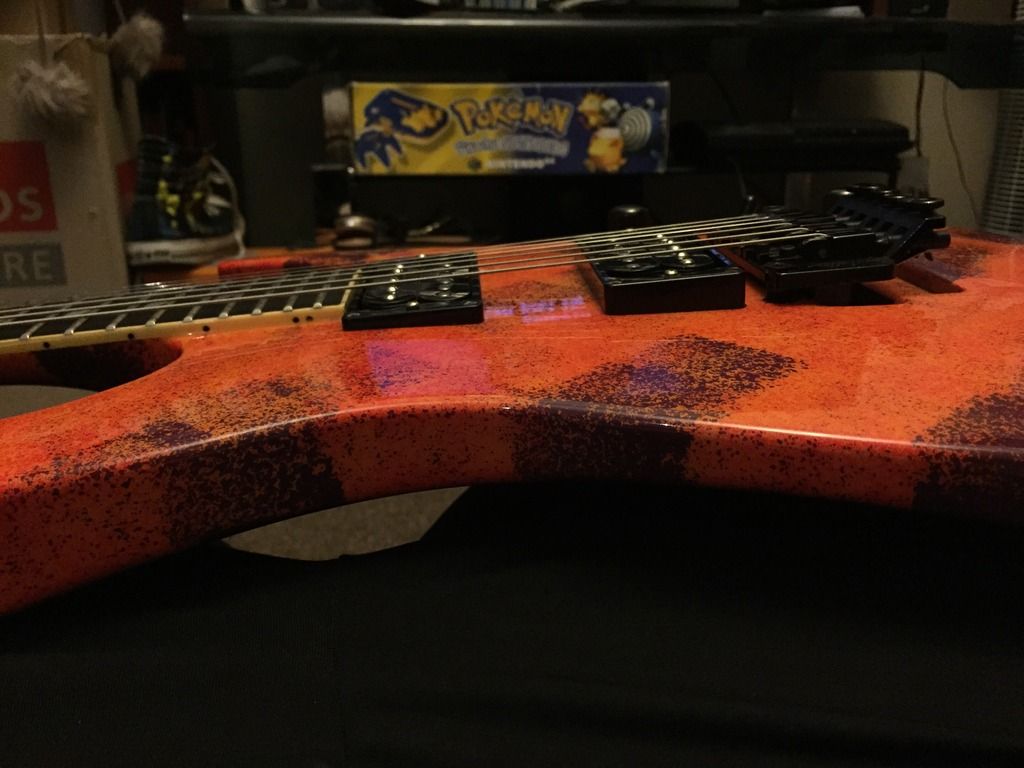 And of course a family shot of my trio.