So I've posted about this guitar enough you all know the story. Bitching explorer, etc. etc. etc. I'm overhauling it to a ridiculous extent to get the most bitching black and gold theme to man going.
So I finally dropped in the EMG 81. Been playing it a bit. Not sure it was the right choice or whether it was a waste of a tone-ful guitar (all relationships with EMGs should be love/hate), but whatever, I'm sticking with the razor attack for now because it looks really bitching.
The stock pickguard on this was a fucking bummer and I wanted to replace it with a bitching aircraft aluminum one. The one I bought was sick, but explorer pickguards have multiple formats (72 RI vs regular vs god knows what else) and it didn't fit.
Being that I don't fucking use neck humbuckers (don't feel like shelling out $130 for a gold one I'll never use) and would much prefer a single and I had an EMG SAX laying around for years anyways and it needs a new pickguard, if I was able to do a custom guard that would rule and made it have the same config as an explorer 90 I think that would kind of rule. Opinions?
I won't drill any new holes for mounting a custom guard. But it has to cover the route for the neck pickup and mount using the neck pickup mounting ring holes. I'm just going to buy a sheet of metal and bandsaw it out myself with a diamond blade, since tons of people in my family have shops anyways Anyone think this is possible to make look good? I'm shit at designing stuff, but I think it would look bitching if the lines flowed enough.
Explorer 90 config for reference: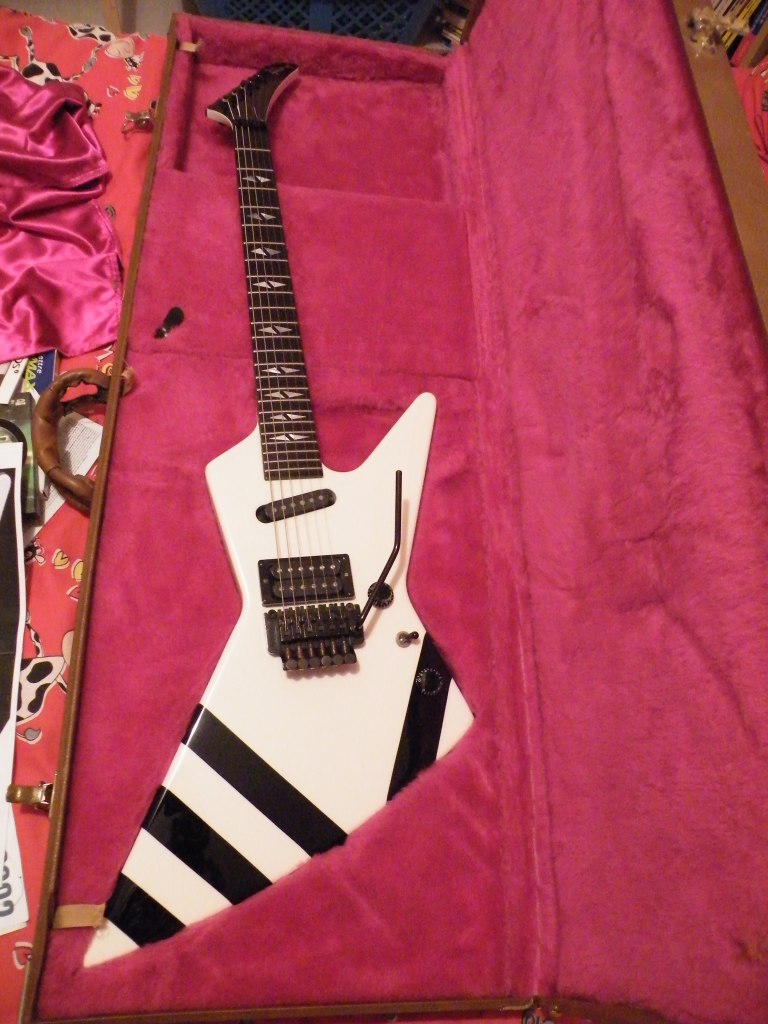 Worth trying? Or should I just shell out the ~$300 for another guard that fits and a matching neck humbucker? If a custom pickguard could look cool, I really dig the HS look.