This got Delivered yesterday . It's a 93 Pro XL. Very clean Super 3 in the Bridge , I don't know what the rails are but the neck is microphonic so It's coming out anyway.
The super 3 may go as well it somewhat lacks character but as you add gain it sounds pretty good, so I'll have to play with it for a while.
I just got back from my tech giving it a quick once over and a few tweaks.
Looks like a keeper. Turns out the seller is a felllow JCF member, so I ended up getting a little bit better of a deal than the original terms.
The neck on this is much thinner than the neck on my 2001 USA SL2H, does anyone know if the XL necks were cut thinner or was it a case by case thing on these?
Very cool color, depending on how the light his it it can look either black, purple or really dark blue.
anyway a few are going to have to go now so look for some upcoming for sale posts
Pics: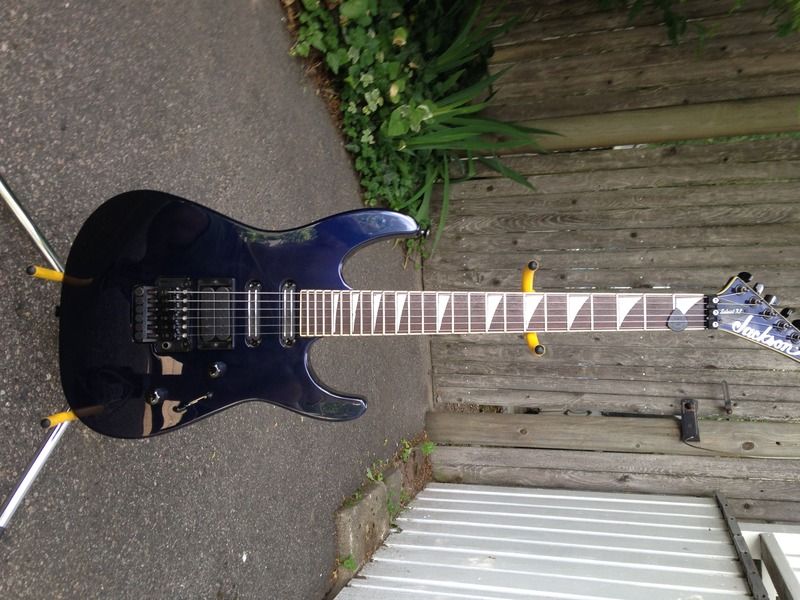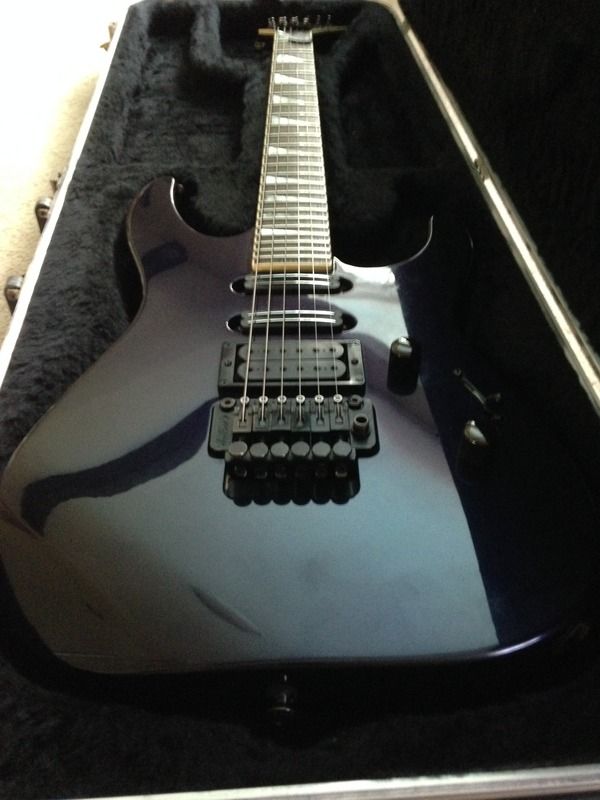 stainless steel intonation screws
Brass block (and I still have lots of pull up again...