Have I been fronting all these years thinking I was playing tough straps when I should have just been using a hangman's noose?
Ibanez Destroyer DT 555 1984 Made in Japan Phill Collen Model | eBay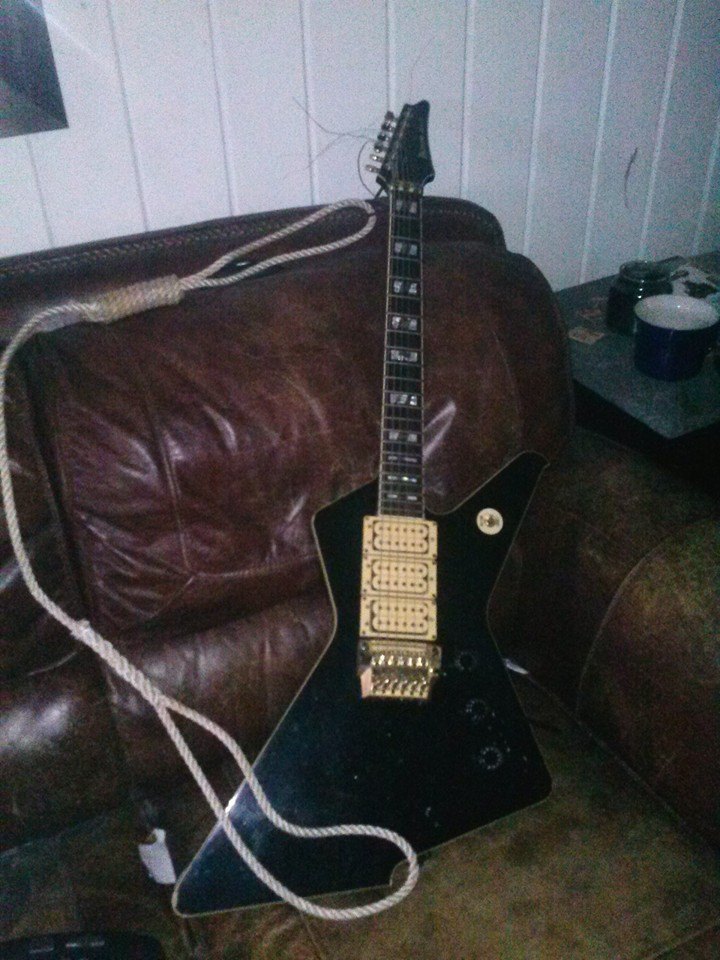 Does the noose make you want to buy the guitar more? Like, "This guitar is so good you are going to hang yourself after playing it".
I'm honestly perplexed here. Does the seller just have a collection of nooses around the house and he just couldn't be bothered to take one off the leather recliner for his shitty one picture ebay listing?