Hey guys - i snagged this off Ebay a while ago for 75 bucks. It didn't have the trem, but it had every other piece of hardware. Wanted something that didn't look like a total superstrat but was one anyways. It's on par with the 20 year old Yamaha i've had and plays fantastic.
I swapped out the bridge studs and dropped a Suhr Aldrich in the bridge and a Dimarzio Humbucker from Hell in the neck. I haven't gotten around to wiring it, but the old volume locaiton will be the new 3 way location.
I had an old Ibanez Edge around and reembered that I could put it in there. It hits a few spots so ill have to route the cavity a bit larger.
I love the nut on this thing - it's a height adjustable locking nut. You can fine tune the most insane action with these things. I couldn't hear a difference with the nut all the way down and contacting the neck and all the way up not touching it at all.
I think the body is alder on these - can't remember off the top of my head. The neck on it is insane! It's 16.5 mm thick! It's also attached to a metal plate that goes all the way under the neck humbucker. The heel is non-existent.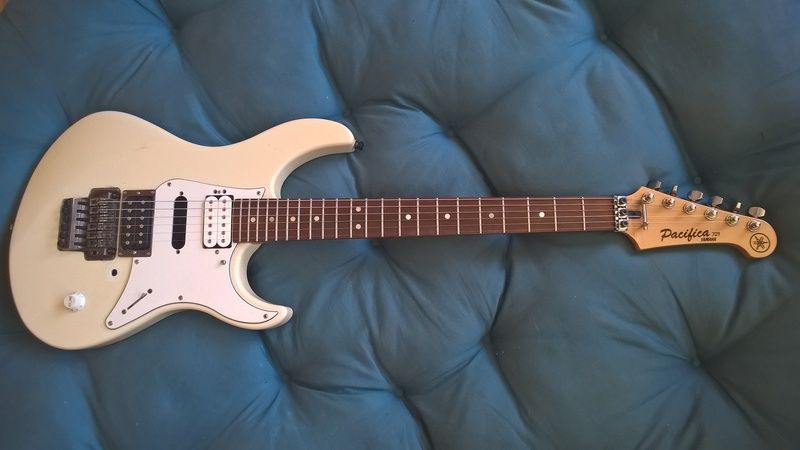 before assembly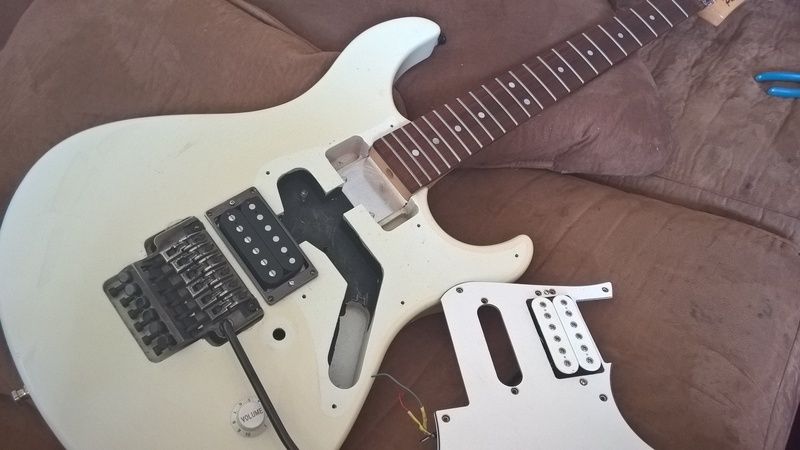 neck plate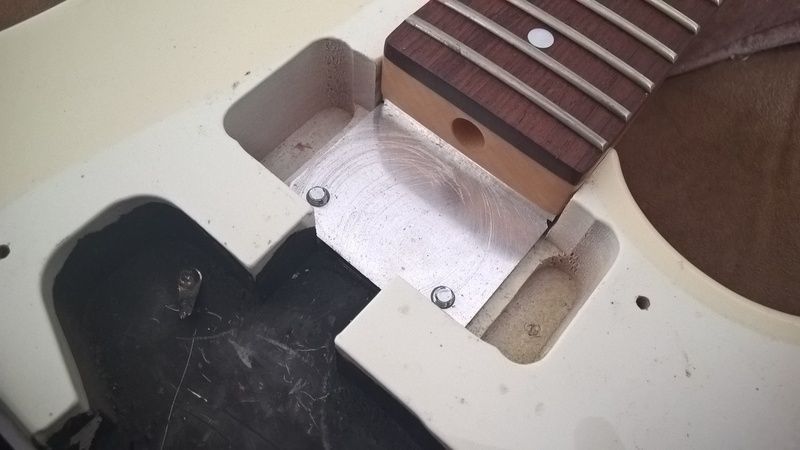 crazy cutaway
height adjustable nut