Came today, damn UPS guy was an hour later then normal, talk about building suspense. I played it for about two hours and let me just say I am happy with my purchase, from the first time I played Noodles I knew I would own one some day and $1599 was just to hard to pass up.
She weights in at a nice 9.5 Lbs and with minor adjustments she is all set up now and plays very easy and sounds very good. OK enough rambling here are the pictures.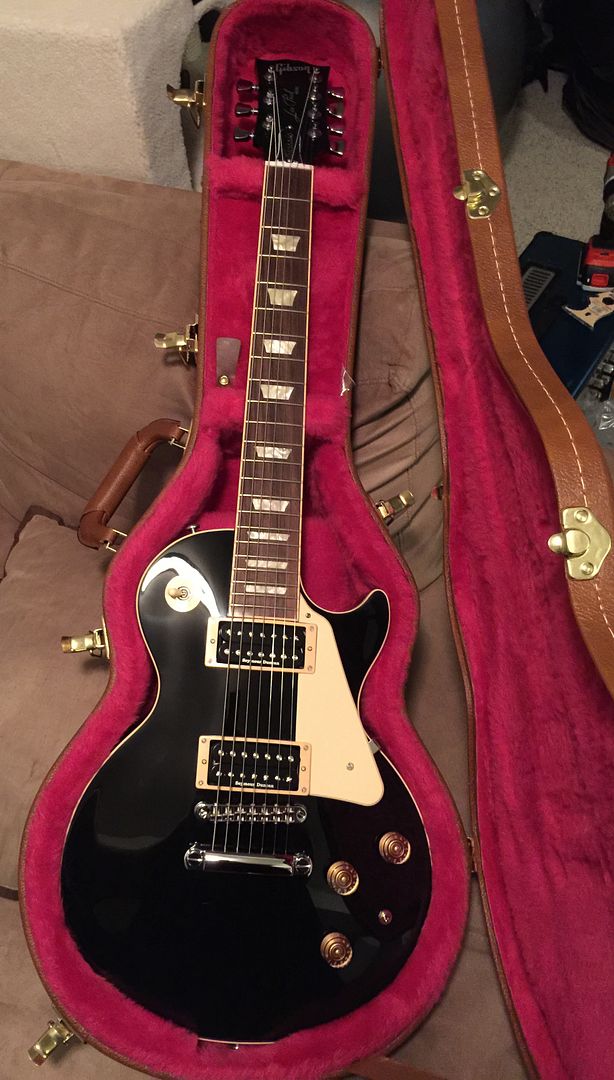 And after two hours of playing and adjustments and removing the pick guard my dogs are ready to go upstairs, April had to jump in the picture however Cass was over on the other side giving me the same look.