I've just recently joined a metal cover band and after auditioning I realised that my Laney VC50 wasn't going to quite cut it. I also realised that all my guitars had Floyd Roses so it was time to get a fixed bridge guitar, preferably something with more strings.
So over the past few weeks I've been putting shit together.
First was the guitar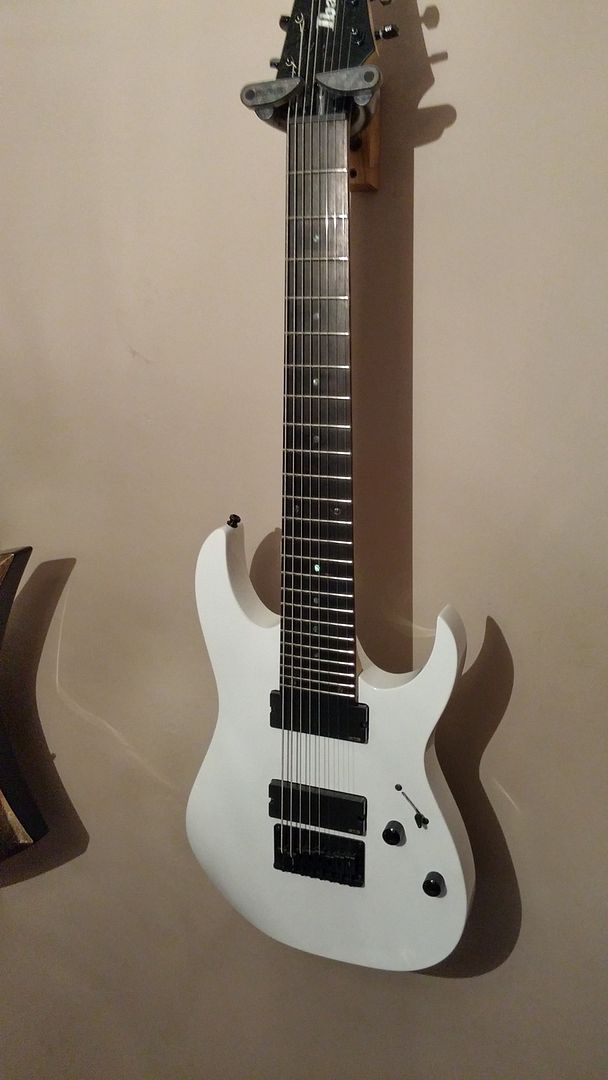 I traded my Charvel for this RG8 already installed with EMG808 and 808-85 pickups. It sounds huge and for a 27 inch scale length guitar, it plays very comfortably
Now the amp
JSX with an RD Amplification oversized 2 x 12 cab. Celestion G12H30's. Even without a boost this thing kills.