As promised in my previous thread, here's an updated picture of the current crop (excuse the crappy lighting):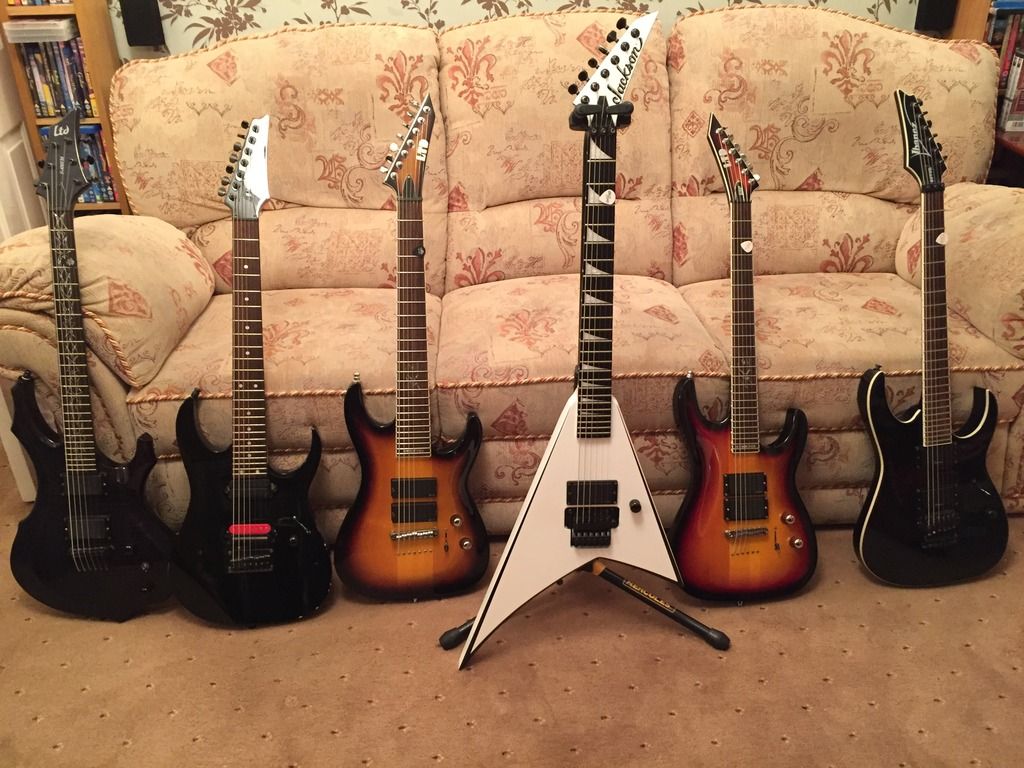 Left to right it's an LTD F-400FM, Ibanez RG7421, my beloved LTD SC607, Jackson RR24 Rhoads, LTD SC600 (6 string twin to my 7) and finally Ibanez MTM2.
The twins (I don't like the Deftones, but I have a serious thing for Stef's guitars):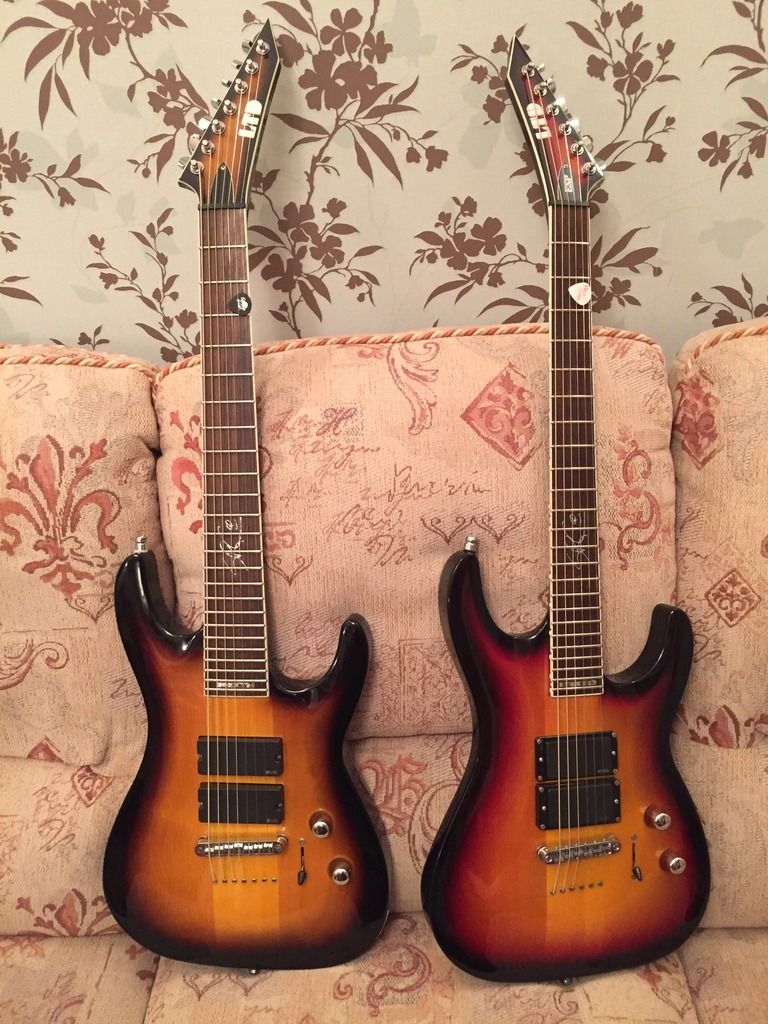 The Ibanez's: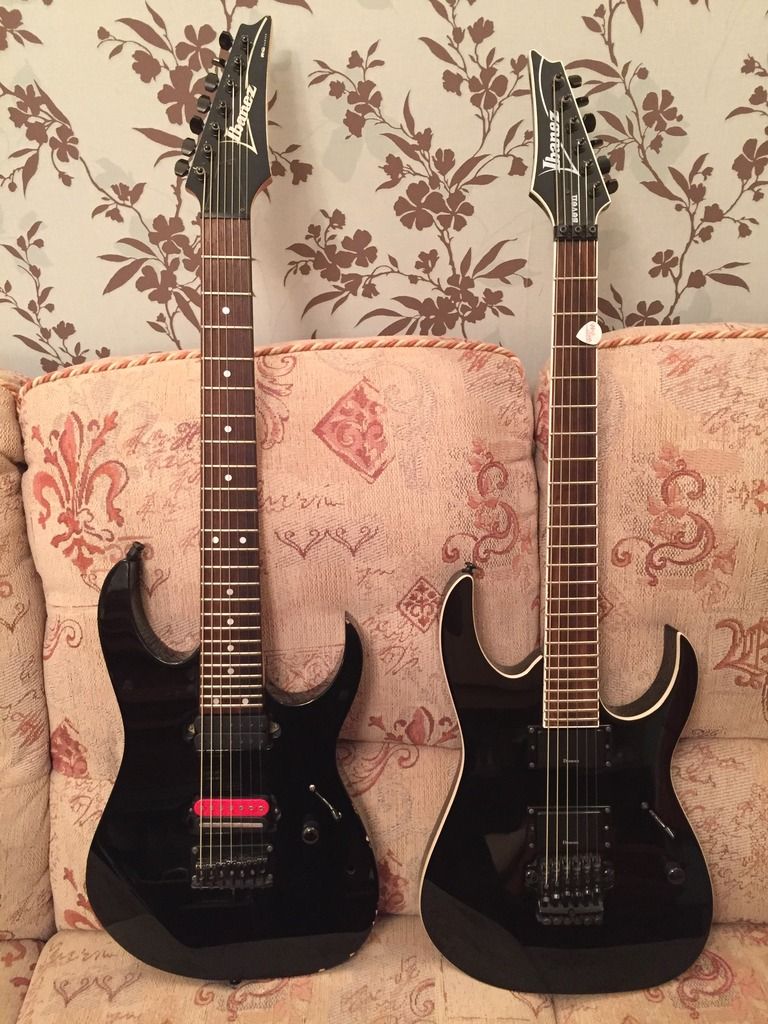 The Forest:
The Rhoads: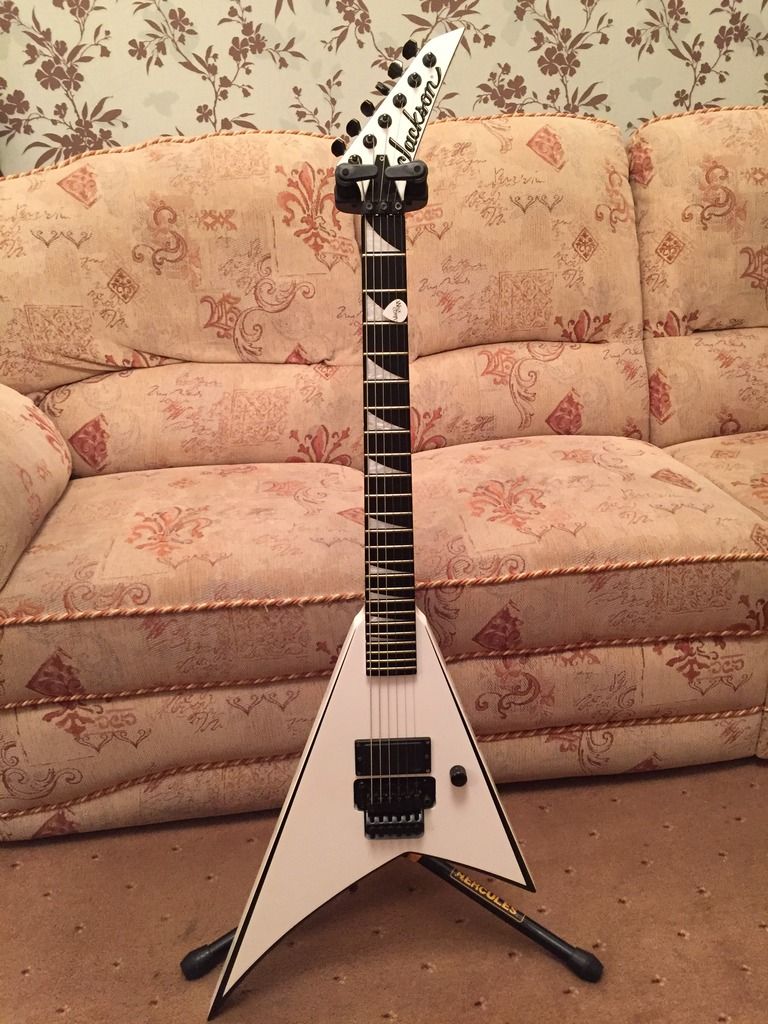 I'm in the process of trying to have a cull at the moment, the plan is to end up with two 6 strings in Drop C and two 7's in Drop A. The MTM2 and F-400 are both up for sale already and the RG7421's fate is undecided at the moment. I'm on the fence between keeping it "as is" as a backup (realistically the SC607 is always going to be my main 7), selling it to get something better/non-basswood or just swapping the body. Options for that are a bitching Area 51 body I've got (see below), or I might have a go at making a body seeing as I also have the twin of the body blank Adam (Cobra Commander) built his 7 from.