These both came up for sale in Japan at the same time and I had to jump on them. I love my RGR480 in Road Flre Red but wanted something a little more demure.
So I got one in Galaxy white and one in Galaxy black. They're both in exceptional condition. The black one came with the original hang tags and tool kit too. Classic Japanese made RGs with original Edge trems.
And of course they're reverse headstock models because reverse headstock RG>>>*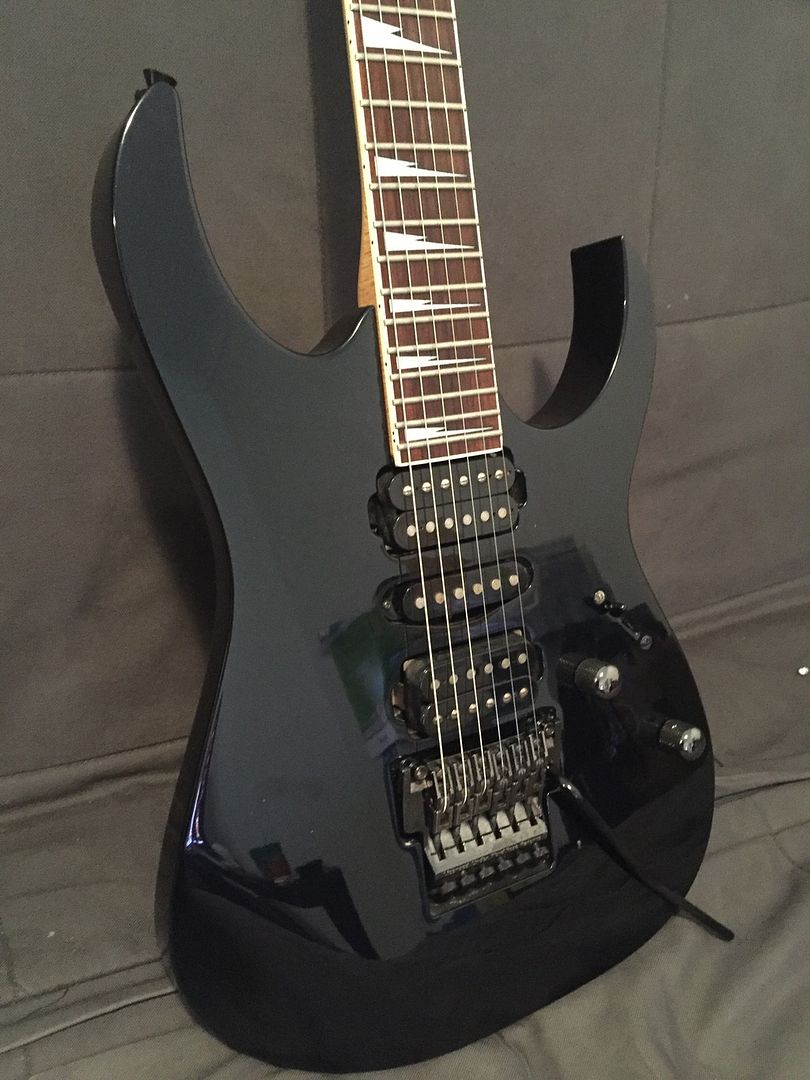 If only I had one with a maple board...