Well fuck, I wasn't expecting this one but I couldn't turn it down at the price it was. 2007 PRS Singlecut Trem Satin. I've been wanting a PRS Singlecut for years however I always wanted the old 4 knob version with the wraparound bridge. I'm gonna play around with this one and hopefully gel with it enough to hold onto it. Otherwise I'll see if I can find someone to trade for an old style one.
This is definitely a players guitar. Dings and scratches galore but not massively heavy ones. There's even a nice little pinky wear mark below the pickups like all good nitro LP style guitars should have. I will say, the guitar is a lot more 'lively' than the other PRS models I've owned/played over the years. It could be due to the satin nitro finish which is a nice departure from the usual heavy poly finish.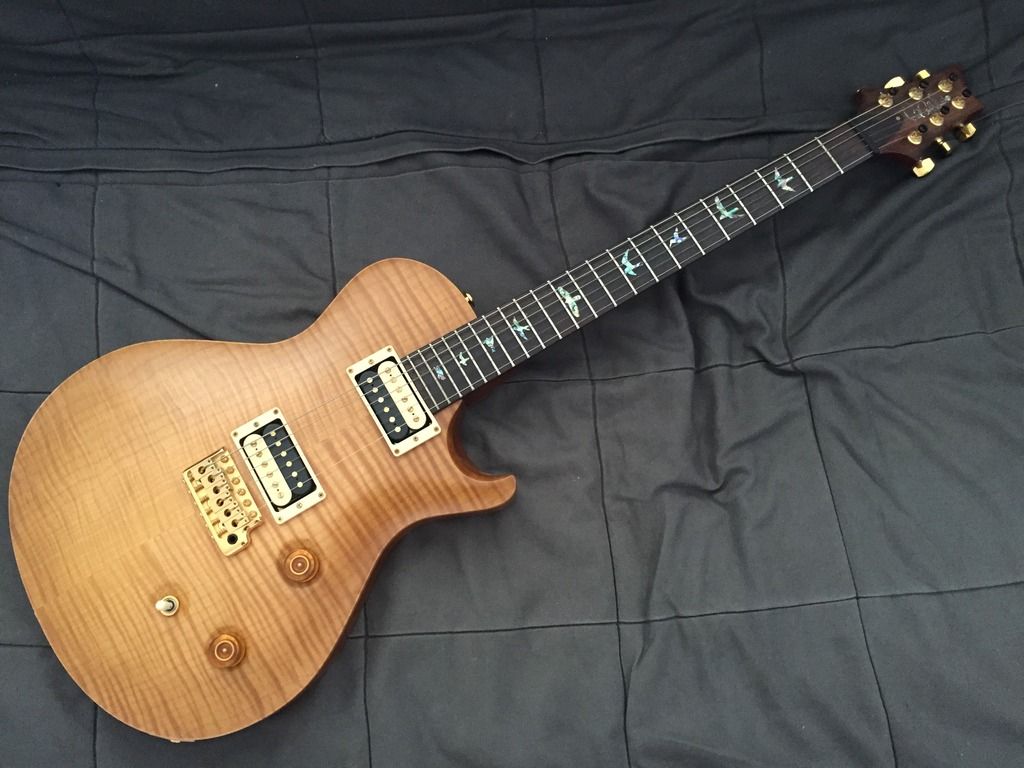 Normally I hate abalone on guitars but it doesn't look bad on this one. The birds are classy and the signature on the headstock is slick too.