Last week I took a trip to Birmingham with Cobra Commander and Peteus to go nosing about the guitar shops up there. Which we did and much expensive gear was played. In Guitarguitar we spotted this tucked away in a corner looking unloved and with a silly cheap price on it (a fair chunk less than a new Pacifica 112 cheap, and this included a hard case), and while we all remembered Maverick's from back in the day we'd not seen one for a while and had to give it a go. This one is a Streetfighter SF1, which I think was the Neil Brocklebank model but I could be mistaken, which none of us had ever seen before. Played really nicely and sounded surprisingly good for stock pickups, so with a bit of "encouragement" from the others I decided to take it home.
From what I can find on the net, it appears to be an alder body, maple neck & board with highly unusal fret markers that are coloured plastic tubes fitted in holes straight through the neck (yes, you can see straight through the neck) and Maverick X-treme humbuckers. Also a stupidly low serial number of 00089. Plays like an RG550, for about 1/3 of the cost. This one's being kept in standard and I've been playing lots of 80's thrash on it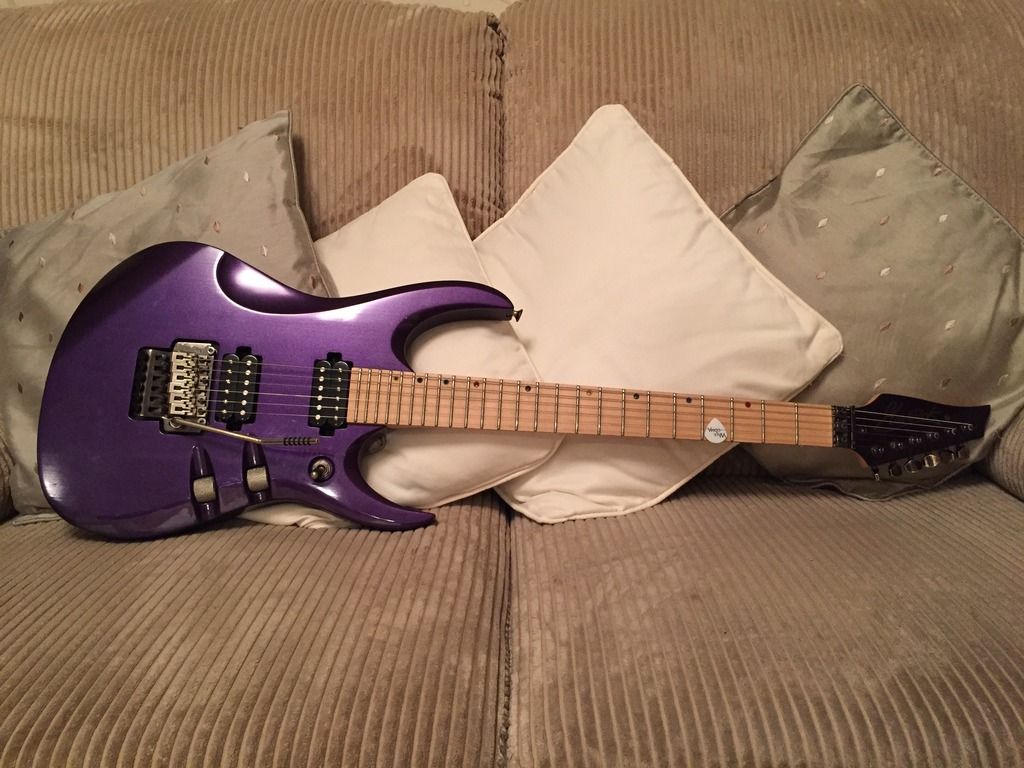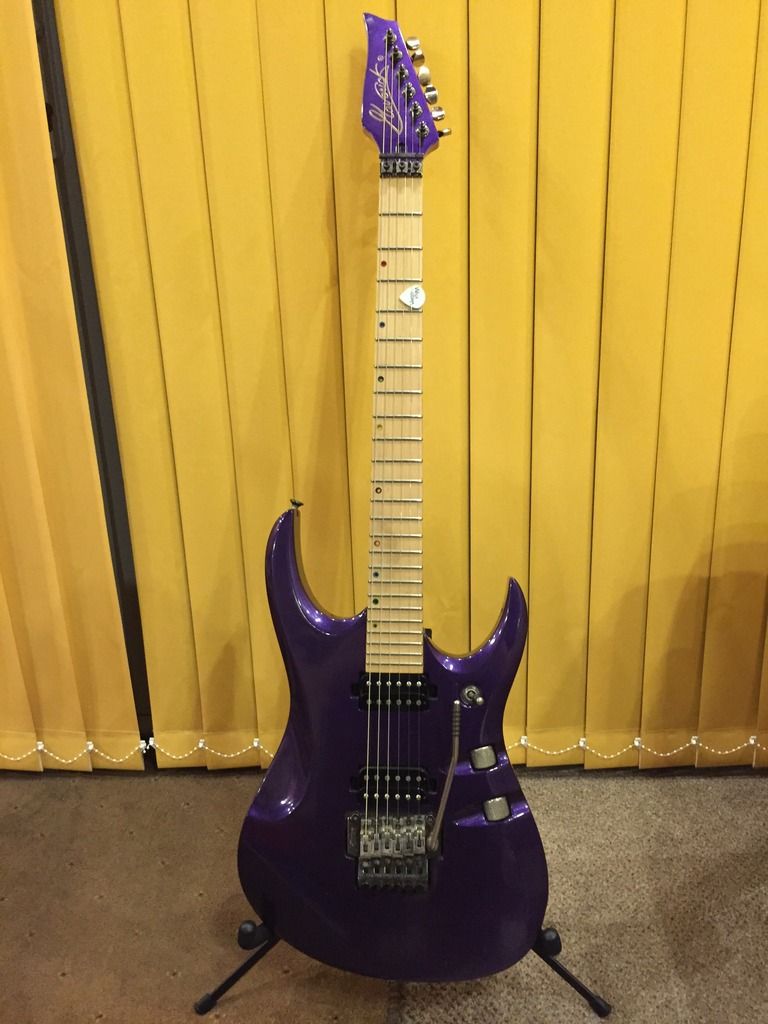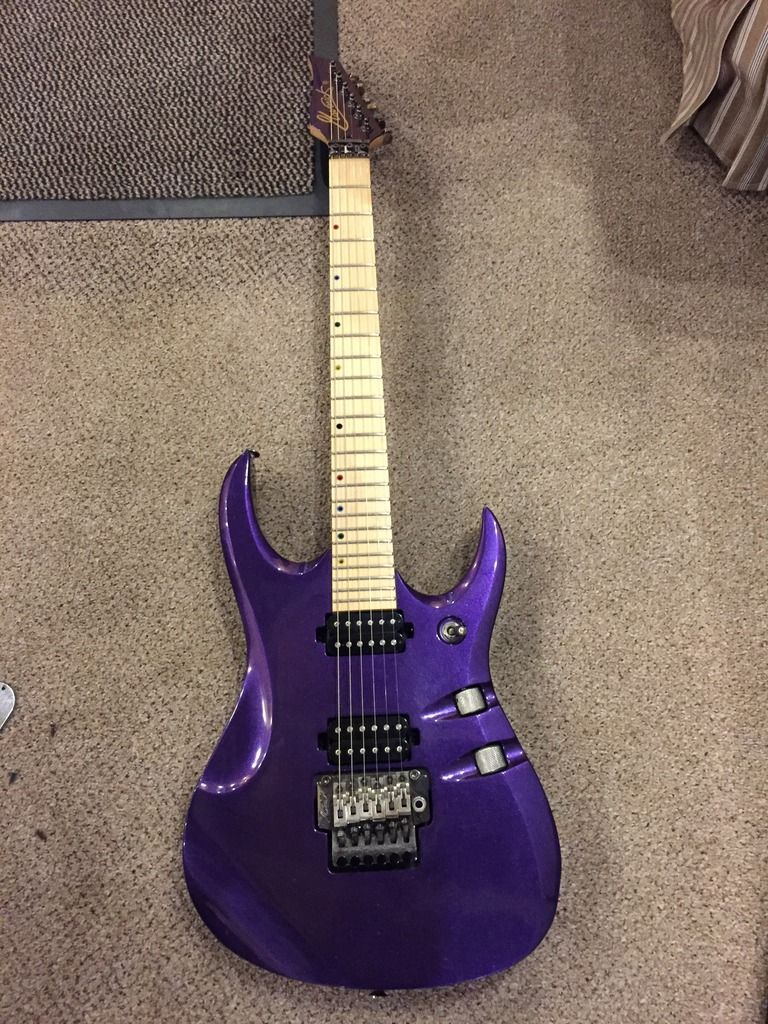 The bottom pic is probably closest to the true colour.
Being one of their higher end models, this has Maverick's "Evo" controls, which are just pots mounted on an L bracket so their axis of rotation is parallel with the top of the guitar. Looks like this in the cavity: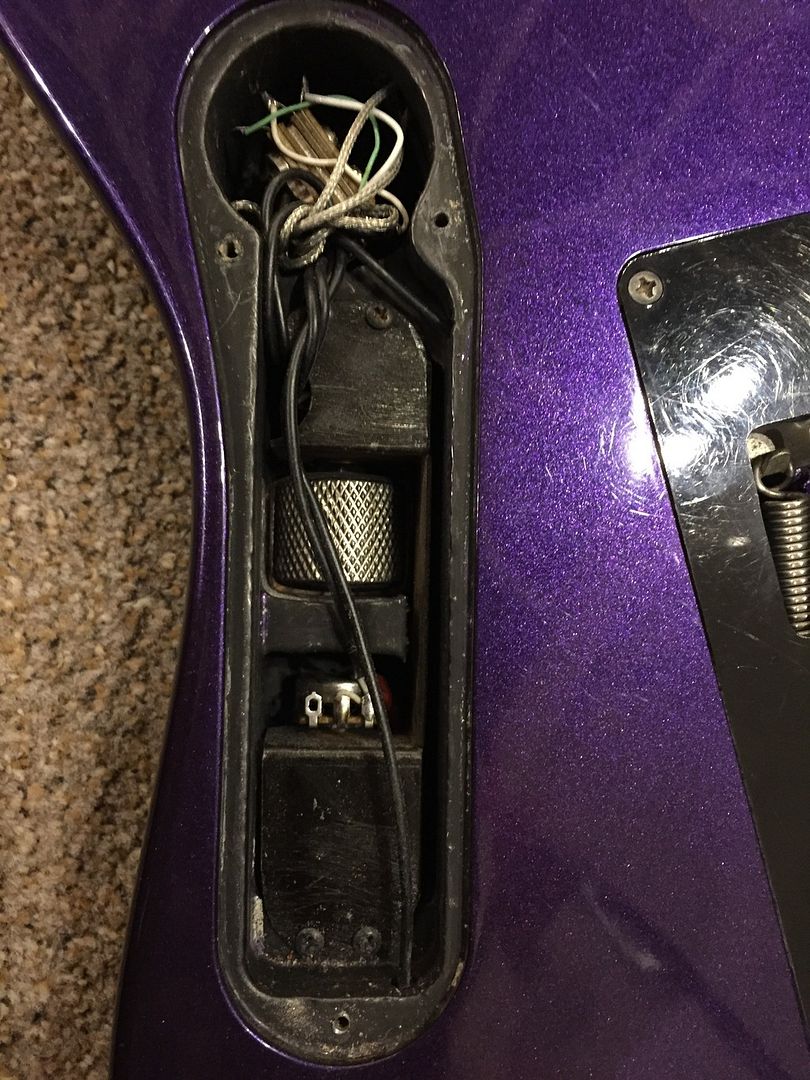 Before/after of cleaning the trem: