Well, since all you old guys do is buy bikes and Les Pauls now someone had to go buy something pointy and black. I found this B.C. Rich for a reasonable price and knew I was going to have to put some money into it to make it playable but it checks off two things that I was looking for in a guitar, a Kahler and a short scale. Enough words, onto the pics.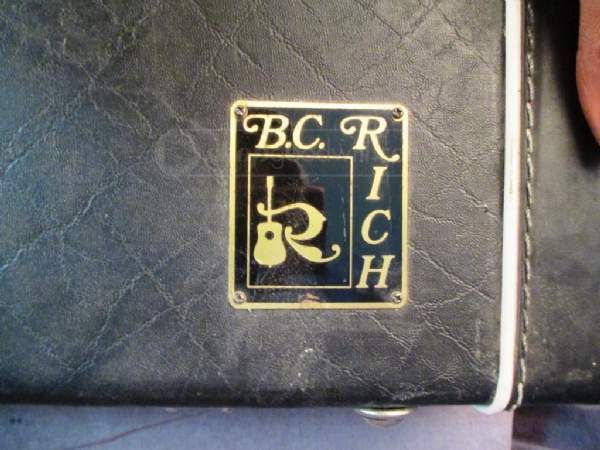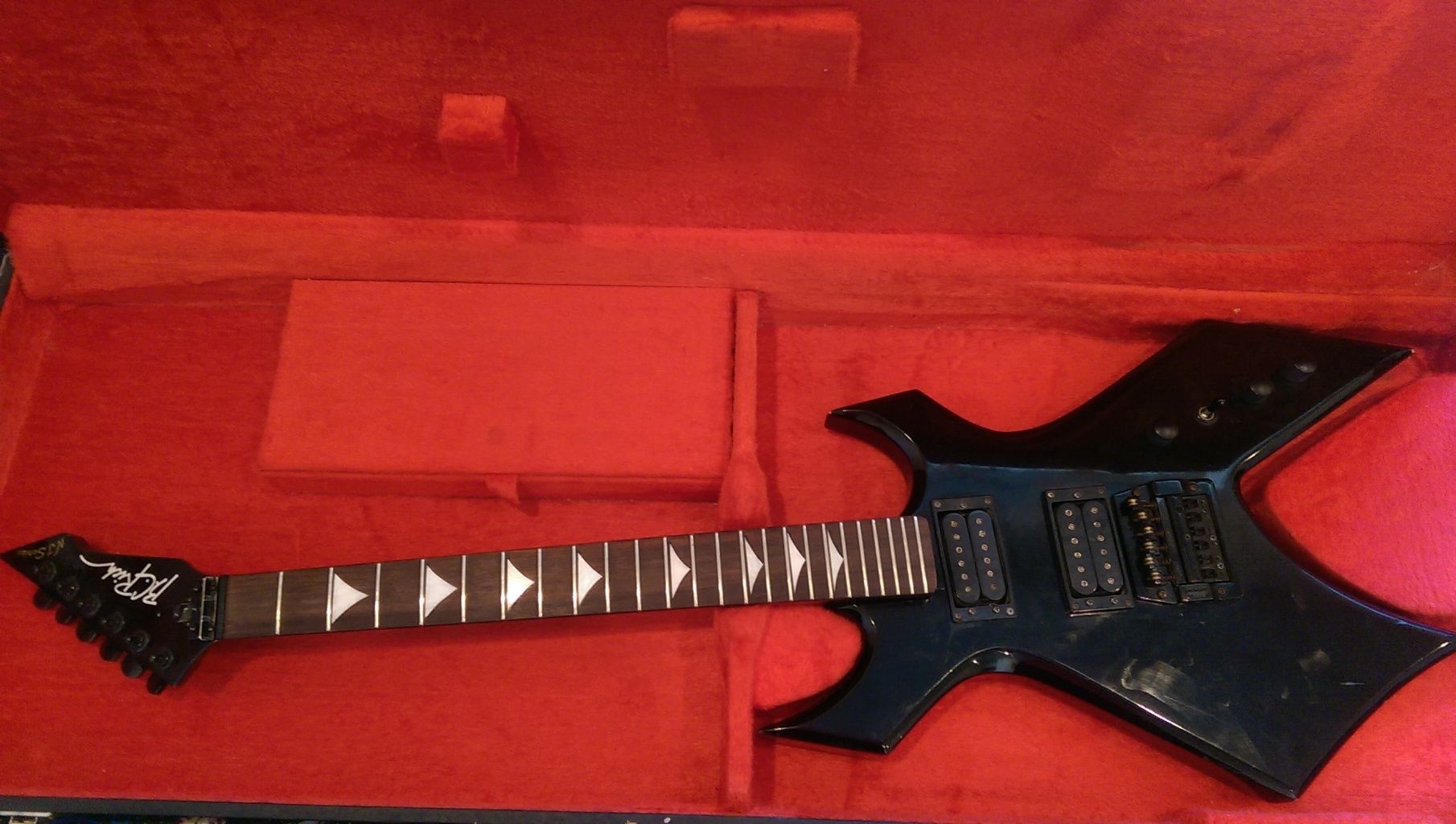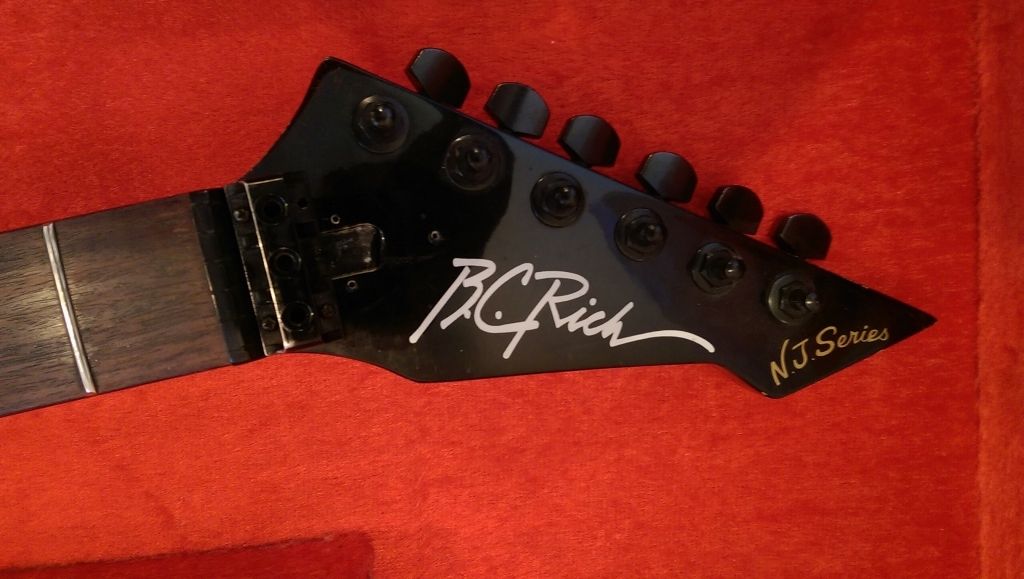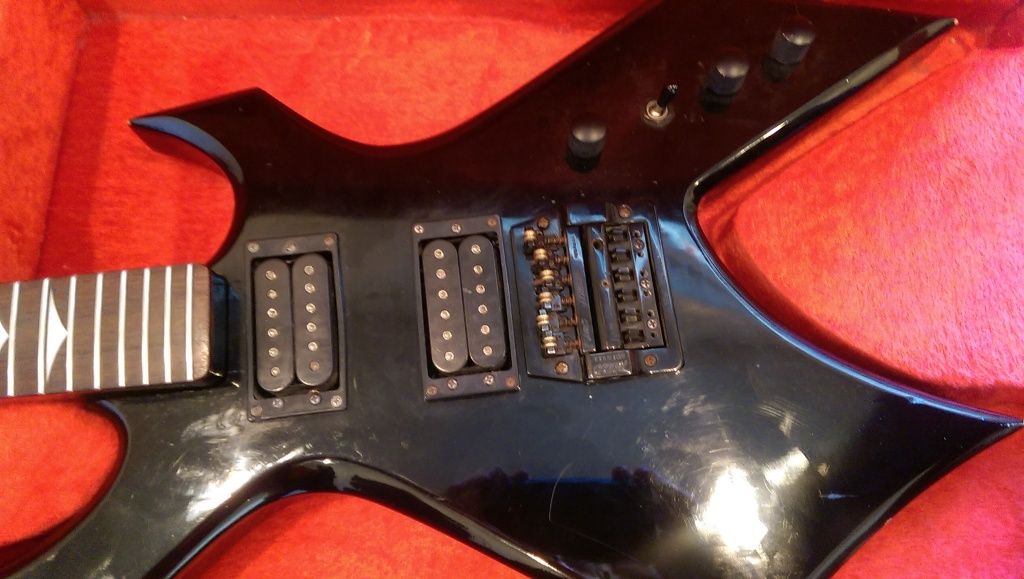 I think it's from about 1985 warlock body with a neck from an ironbird of roughly the same age based on this add. I can't account for different inlays, maybe that was a different option or something.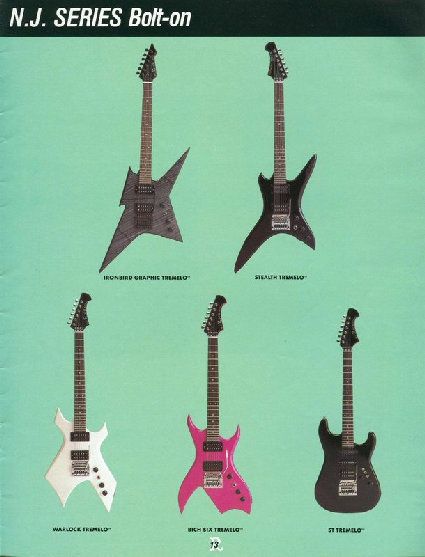 Anyway, I'm pretty excited to get this thing up and running once I get string locks, a neck plate and screws, fine tuners, a trem arm, and a set screw for the high E saddle.