I have always had a soft spot for the Maton Mastersound. A well thought out Australian made guitar that has elements of the Les Paul and PRS as well as a few other inputs. Made using mostly Australian tone woods including Queensland Maple, a wood that isn't related to maple at all but rather a citrus wood that is almost identical to old mahogany in sound. They have 25.5 scales, nice round necks and always sounded killer. However I found them to be a little meh in some respects.
However, someone approached me with an offer for a trade on one for my RG7620. So he sent some photos and I was kinda lost for words. Mason are a company known for making many, many runs of models and variations in small batches (some of their models had less than 30 made) and I had no idea they had made a metal version of the Mastersound to try and test the waters with a different crowd.
So here it is;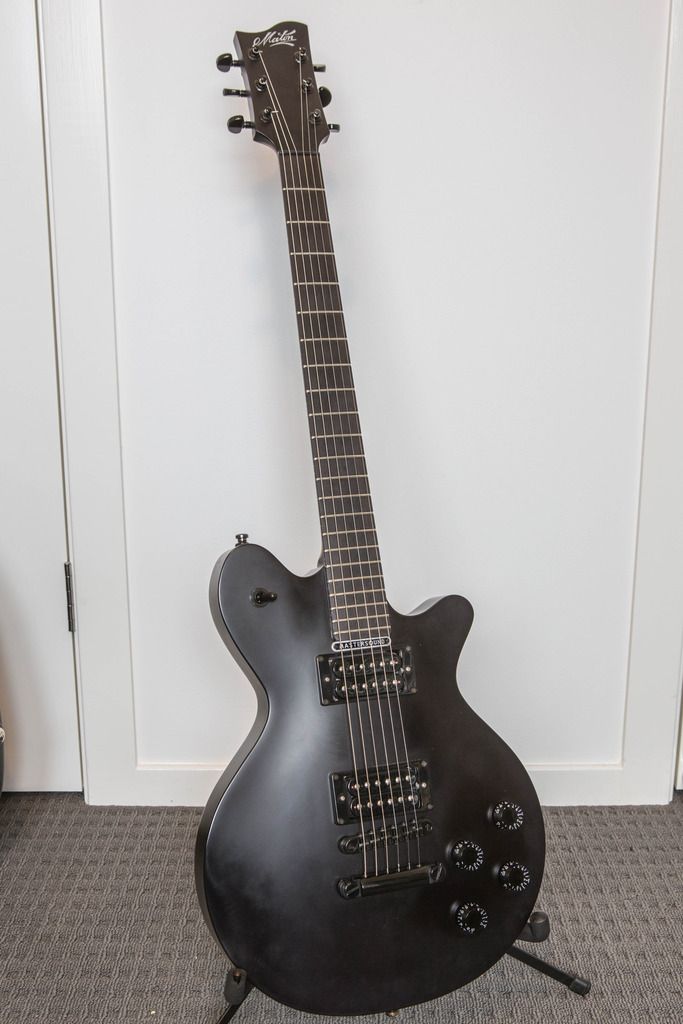 Straight up black all round. Matte finish, proper black hardware, ebony board with no inlays, no fancy logo on the headstock, no neck binding, however there is a black binding on the body that I can't figure out whether it's a thinner area of finish over the wood (you can see some grain) or something else. The previous owner stripped and oiled the neck which feels awesome. Not the cleanest on the edges but I don't care. Also the pickups were changed out for some Bareknuckle Aftermaths. Nice enough, but still not something I'd buy myself.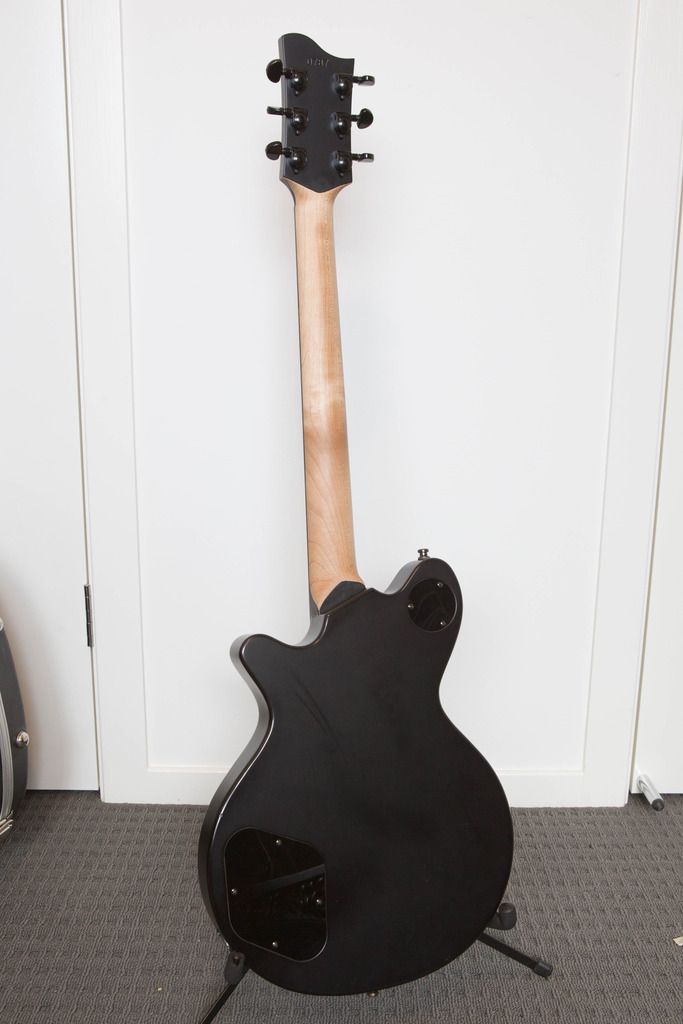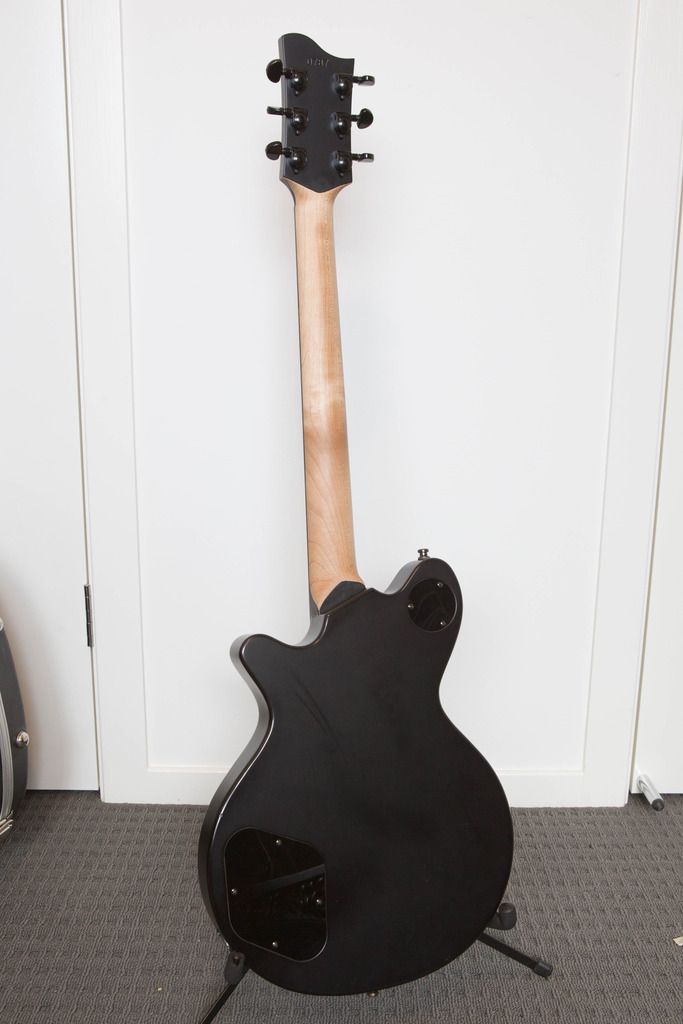 Best part; unlike an LP it doesn't want to fall off your leg due to an over heavy body. It's incredibly balanced.