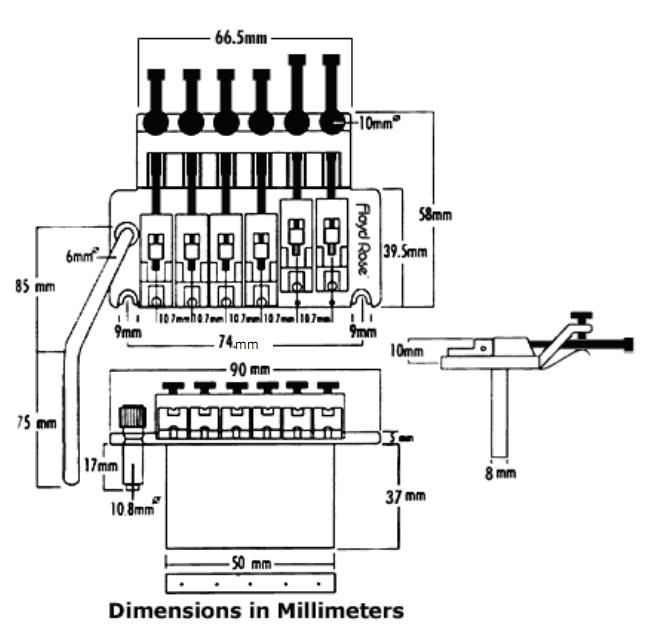 Warmoth page, Original Floyd Rose... Now it's not 74mm but close enough I guess (my Warmoth OFR has worked for a couple of years so...)
Floyd Rose themselves says 73.91? That's even more far from 74 mm as the picture at the top shows!
Warmoth page, Schaller Floyd Rose;
Now things gets wacky!!!
74.3!?!?!?
And even more wacky stuff?!
Look at the picture above. It's what Schaller has on their own page... And it says Lockmeister... That's not a Lockmeister! Look at that picture and then look at this one;
That's not even remotely the same?
So why all this crap? Why can't they just agree on ONE DIMESION and BE DONE WITH IT?
Doesn't this make you annoyed and frustrated as hell?