As well as having a huge gear fest, part of Monday's trip to see 7 Dying Trees was to trade back the Road King to him. As awesome as it is, I just really, really want a Mark series. So a deal was arranged and these are part of it.
First off, a guitar I've been planning to buy off of James for a while, an LTD M307. This one's had some upgrades in the form of a real Floyd and EMG 81-7/707TW pickups. James was nice enough to set it up for my tuning/strings too and it plays like butter. This was intended to be my backup 7, but it may edge out my Stef as my main player.
I'm refering to it as my religious guitar now, as it's hole-y. James was a little off target when trying to enlarge the wiring hole for the EMG connectors and went through the front.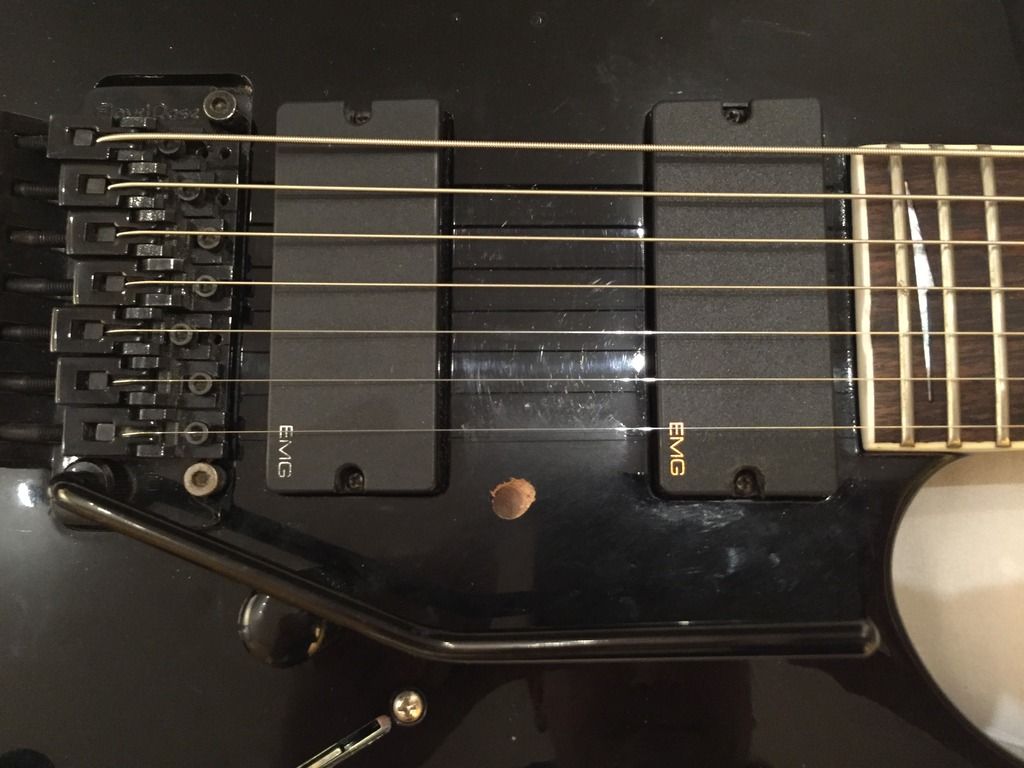 Secondly, an Ibanez MTM2 with Dimarzio Titans. I'll be honest, this one's just going to be flipped after I take the Titans out, it was just thrown in to help make up the deal. The Titans sound good and I'm going to be trying them in my 6 string Stef to replace the EMG's in it at the moment.

These Titans look badass in black. They sound good too.