I had this exact guitar when I was a kid. it was my 2nd guitar ever, but my 1st good guitar. Sold it for way too little when I was 18.
This thing came in to a guitar shop I go into regularly as a repair as it's missing a piece of the bridge.
It's got a Pro Rock'R bridge.
Offered to buy it outright and the guy said sure ...$300 (CDN).
It's in better shape than my original one. I'm considering putting a different bridge on such as a non recessed floyd (I'd never do this myself.... I know a guy ha)
[IMG]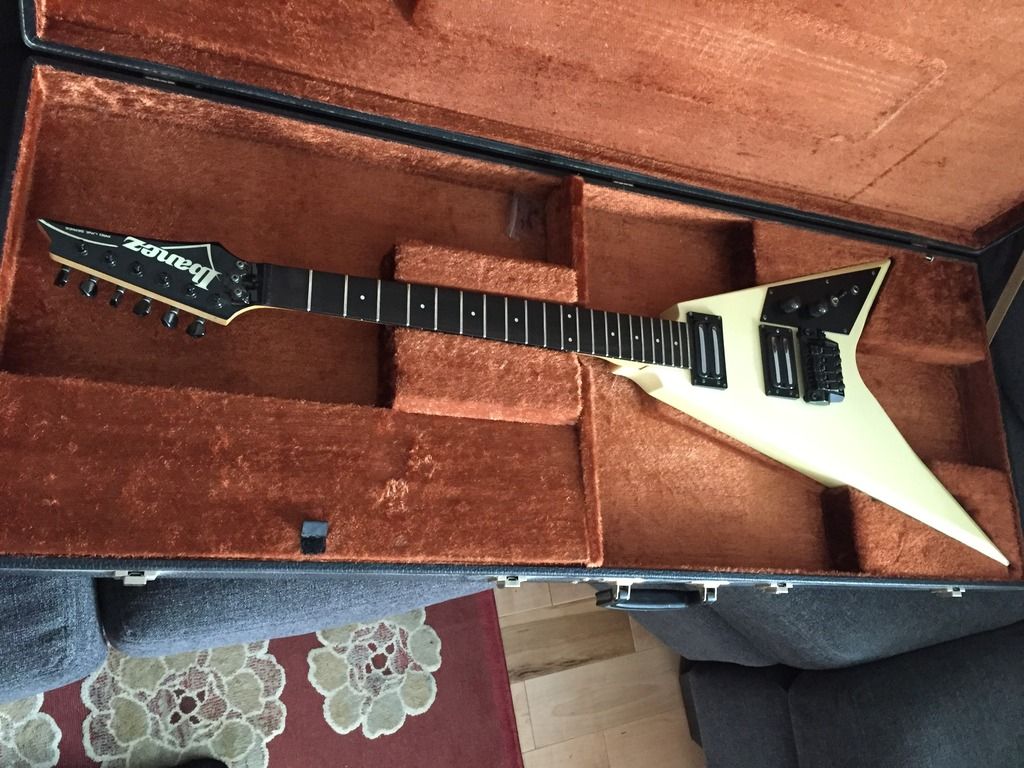 [/IMG]