So if you saw my recent asking thread this is no surprise to you, but I recently picked up a Suhr Rasmus Guthrie Govan model and its here!
I got this in quite a convoluted trade, and I've been curious about these for a few months now.
James was selling his Mark iii to buy universe parts, but not having any luck from buyers - a local dude offered him a Rasmus which James passed on but I quite fancied. So i bought James Mark iii for £600, and traded it with this guy for his Rasmus, and now James might be able to buy the parts he wants
anyway, this thing plays really nicely - i've never played a real Suhr so I can't compare, but I'm really impressed for the money i got it for. It has an elliptical neck profile (same as the real Suhr GG) and its very comfy to play, acoustically it sounds great, holds tuning brilliantly and looks stunning. I havent had the chance to plug it into anything yet, but don't doubt the stock suhr pickups will perform. After a few days playing on it, I would put it on the same level as my 1550 playability wise, and its really inspired me to play lately. the Suhr gig bag is AWESOME too, best gig bag I've owned hands down, which was a nice extra.
Now on to the negatives - there are only a couple of negatives and they are all down to previous owners. The first owner installed a midi pickup and drilled two butt ugly holes on the top, as well as lots of little dings around the jack input. And then the second owner glued a tremelno in there, getting glue all over the trem block and some went into the D string cavity. The glue on the outside flaked off very easily, so I'm confident i should be able to change the D string without much hassle
anyway, pics for the win!
[IMG]
[/IMG]
[IMG]
[/IMG]
[IMG]
[/IMG][IMG]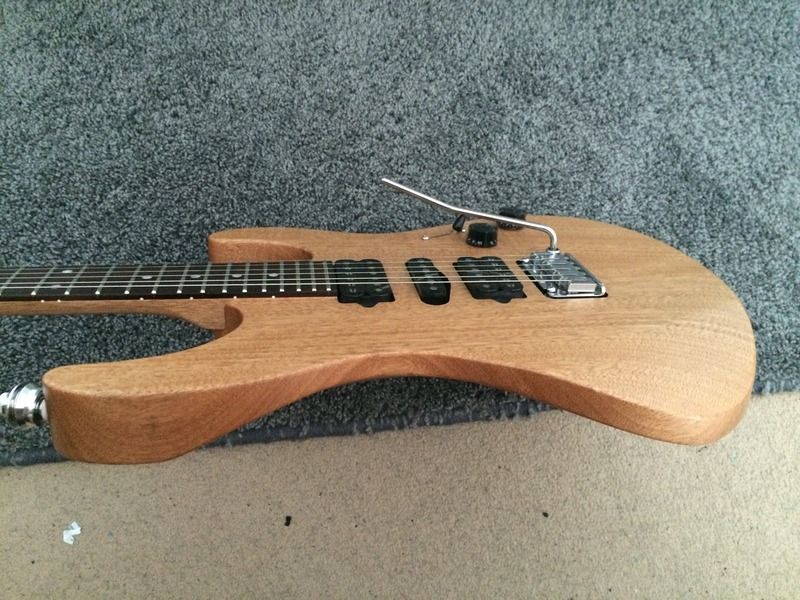 [/IMG][IMG]
[/IMG]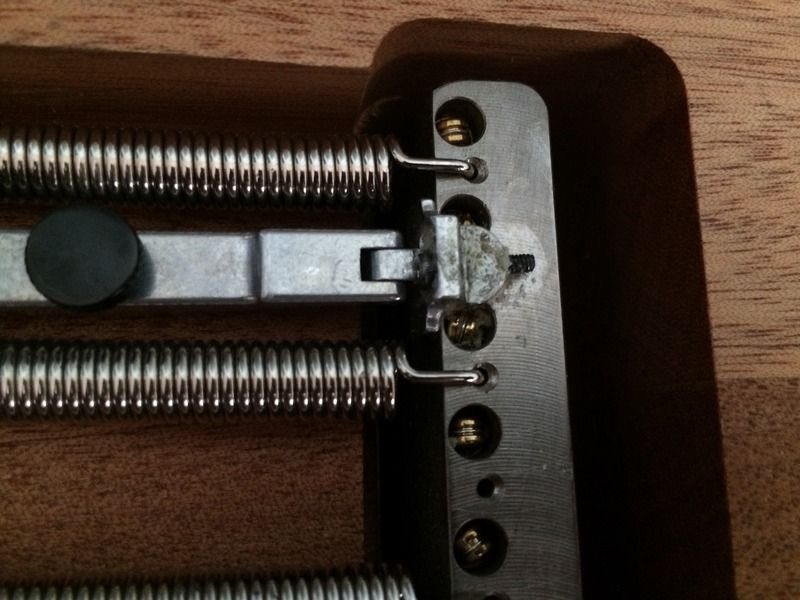 [/IMG][IMG]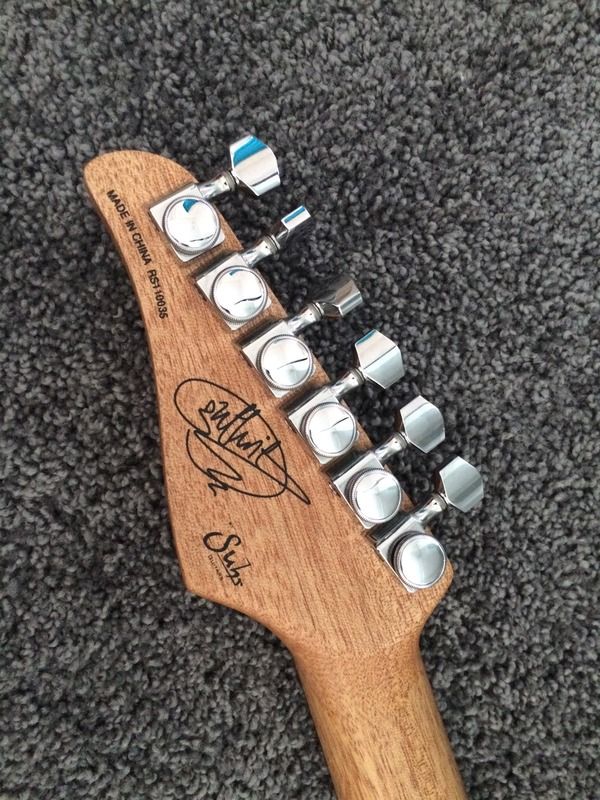 [/IMG][IMG]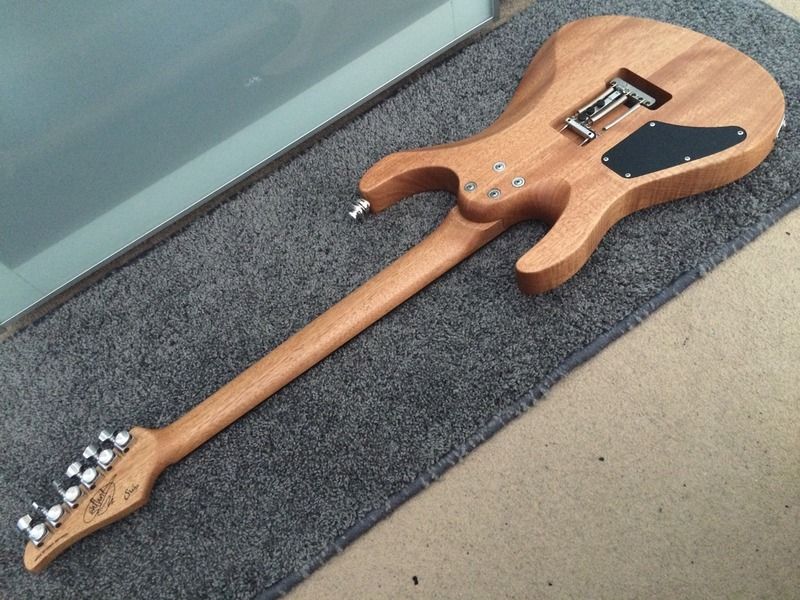 [/IMG][IMG]
[/IMG][IMG]
Dat horn flame tho.
[/IMG][IMG]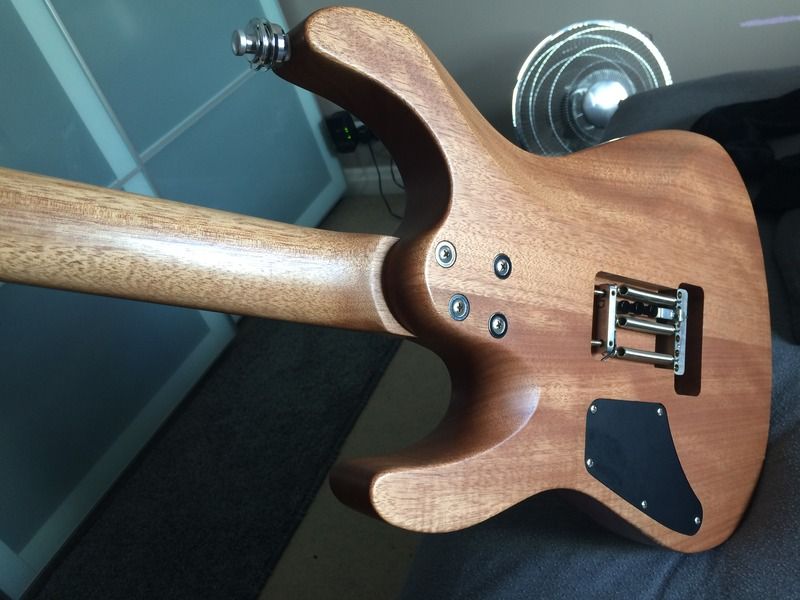 [/IMG]