I don't really think I was looking at buying one of these, sort-of curious about the body design which is like a modified Alexi shape which doesn't really fit that well into normal cases unfortunately. (It pops out and slides around a tiny bit)
From my quick tuning and play through it's a really nice guitar. The neck is a lot thicker than I remember my MH-307 being though that one was fairly thin by ESP standards. Intonation pretty great and no issue with it going out of tune after playing like my old Schecter V-7. I haven't ever used the EMG 81-7 before but it sounds pretty good though maybe a bit fizzier sounding through my settings but that's not really a big deal. Anyway just a typical solid MIJ ESP without any of Chris weird twisted neck luck lol.
Here's some pics I took, I already put my blanket away for the winter
so no nice background haha. I took two photos straight on with the flash to try to illuminate it differently. I still suck with flashes so they are not great but whatever.
The back bevels are painted too and it has a "babymetal" emblem of some sort on the back but is fairly boring otherwise and ESP has photos of it on their site.
E-II ARROW-7 BABY METAL - The ESP Guitar Company
no flash: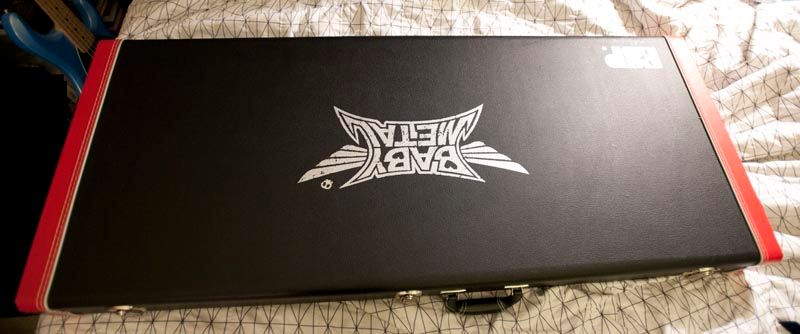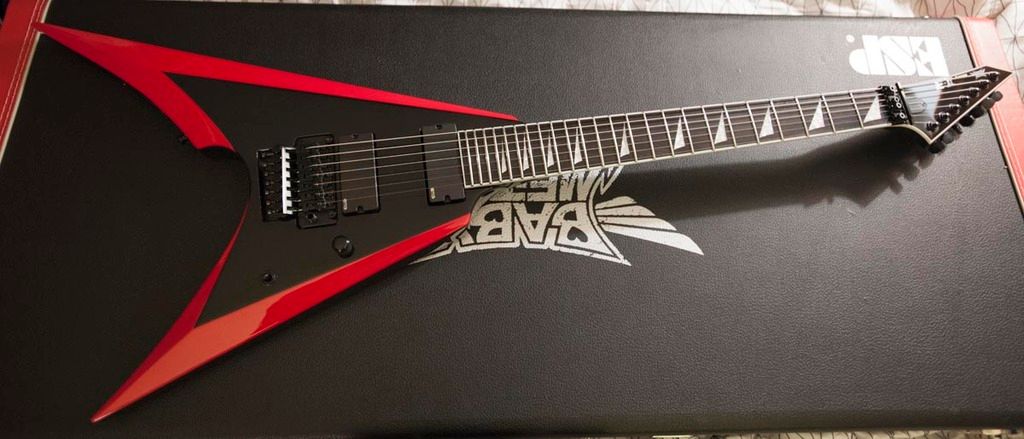 flash photos: