Long story short. I bought and had these parts made for me to be thrown into a guitar. I sent them off to a luthier to have him assemble and do the work on this, but he decided to steal everything instead. About 2 years later and tons of dealing with detectives and lawyers, these arrived on my doorstep today. I no longer want to do anything with this project and would just like to get some of my money back out of it.
The first is a custom made Tele body that I ordered from ATC Guitarworks. It's completely unrouted and undrilled. It is a 2 pc mahogany body with a flame maple top. The neck pocket hasn't been routed so it can be whatever you want it to be.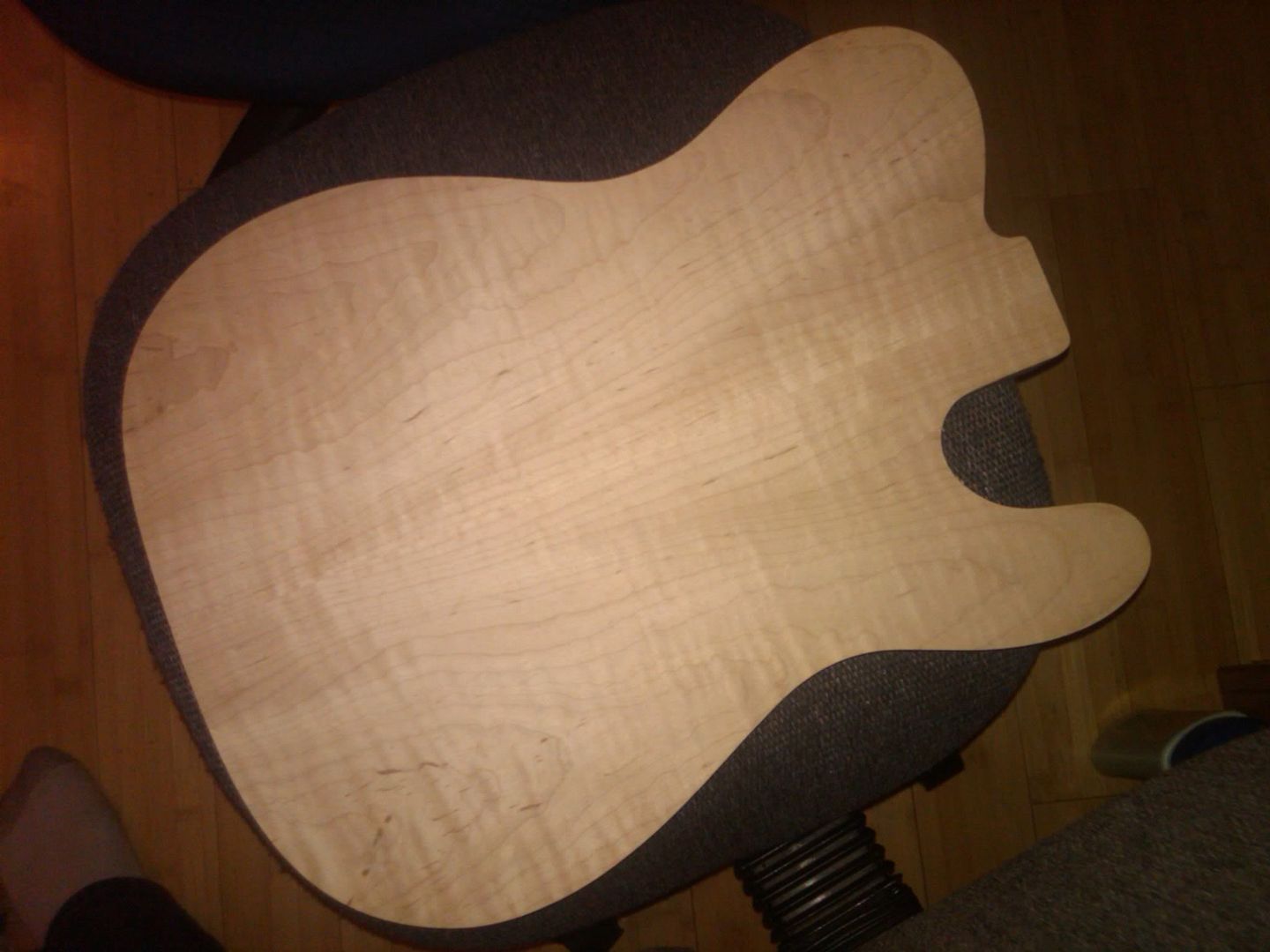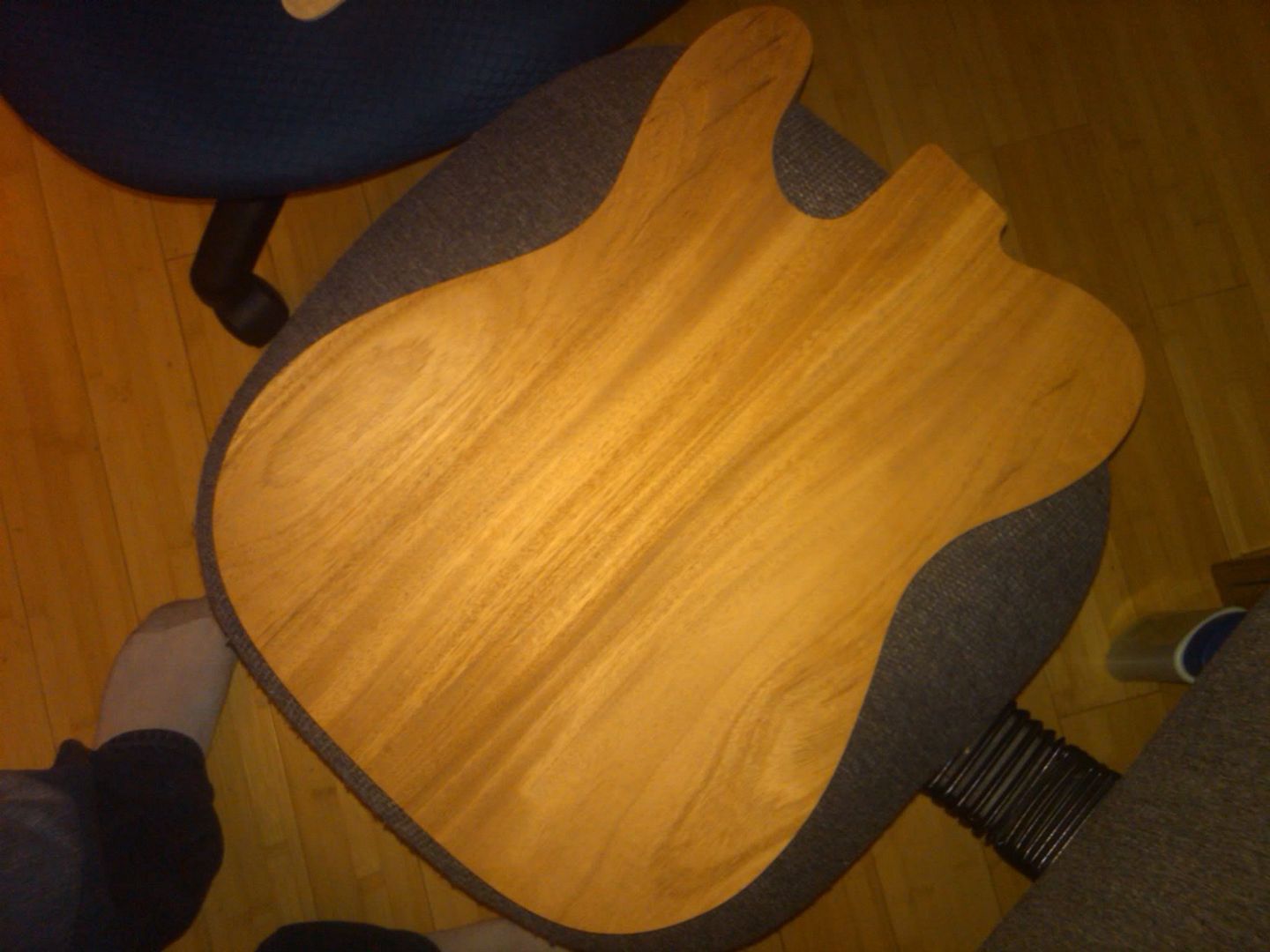 It has a drop top, so you will have a comfy spot for your arm. Add pickup routes, belly cut and a neck pocket and you've got a sexy axe!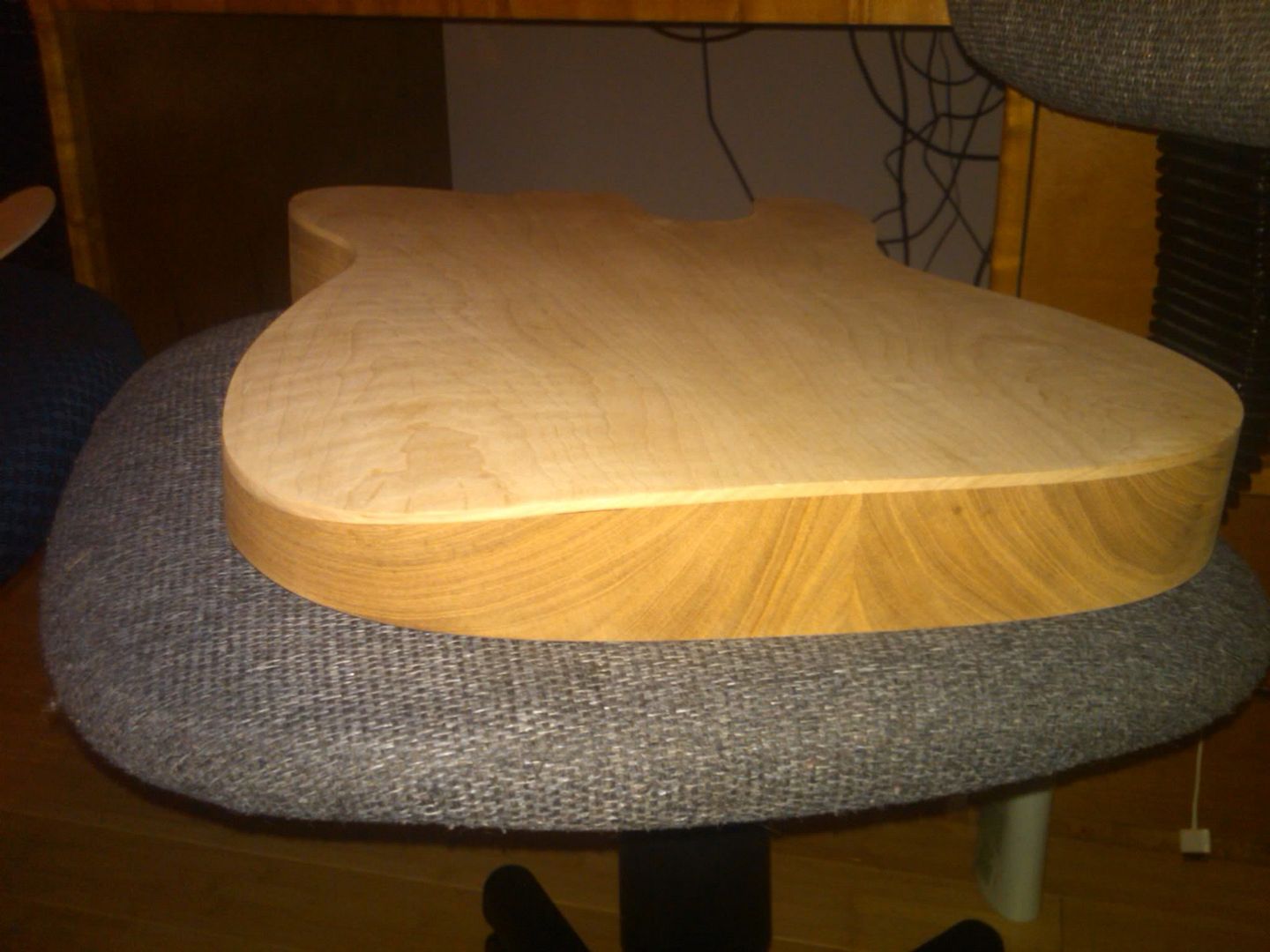 Also, it comes with a flame maple Tele pickguard and flame maple control cover. I suppose it could also be used as a cavity cover for the back if you wanted to do that. These are made from the same board of flame maple as the top.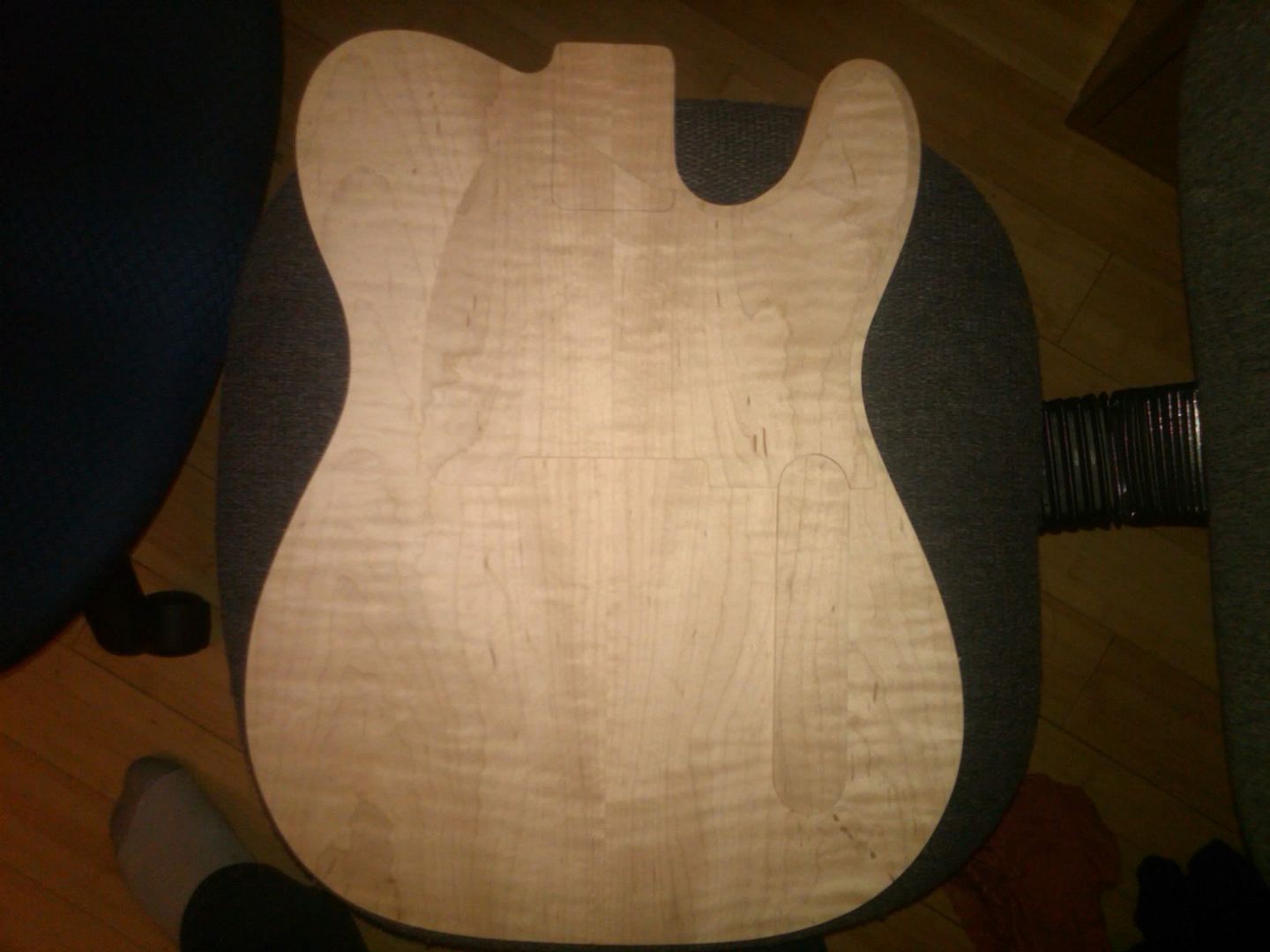 It can even be for wrong handed people!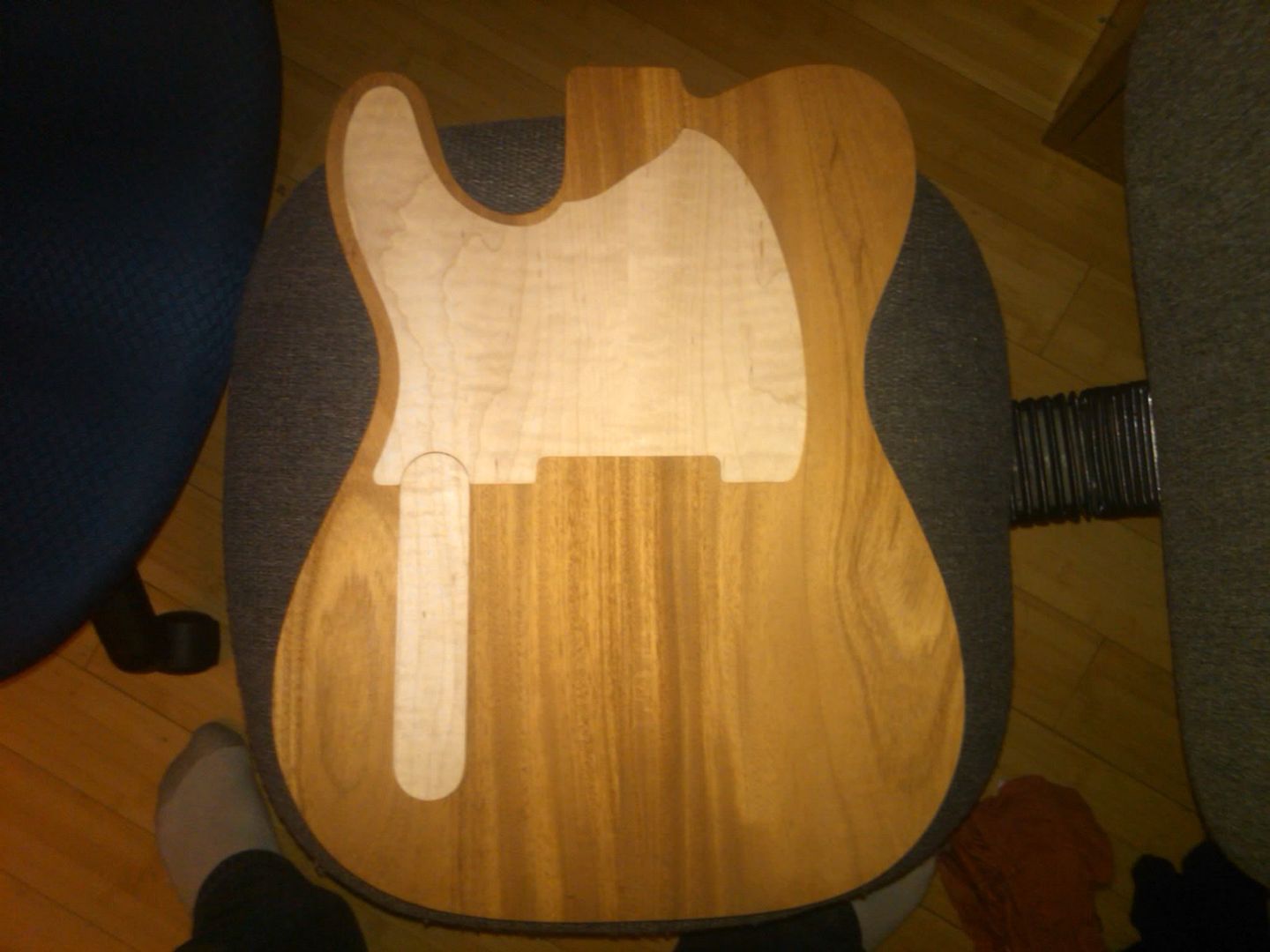 Priced shipped within the US. No trades please.
Tele body (w/ pickguard, control cover) - $200
I don't have any itrader on here, but I've worked with Elysian, sold some pickups to Leon, have a bit of itrader over on SS.org under the same username, and have 100% positive feedback on ebay under the username lustcalledknowledge.