Brief & Accurate Description of gear/guitar: Pickups
Modifications (if any): some extended wire.
Accessories (hardshell case etc): none
Location (City,State or City,Country): Alberta, Canada
Contact Info (No Phone #s) PM's
References (eBay or other forum userid): Itrader
Price (include currency and if firm/obo): Look below
Pictures: Look below
Seymour Duncan JB - 13" lead - $55
Dimarzio Liquifire 7 - 6" lead - $55 <----Liquifire is gone!
Dimarzio D-Sonic 7 - 11" lead - $65
Dimarzio D-Activator X set in white - 14" lead - $110
Bareknuckle Painkiller - 6" lead - $110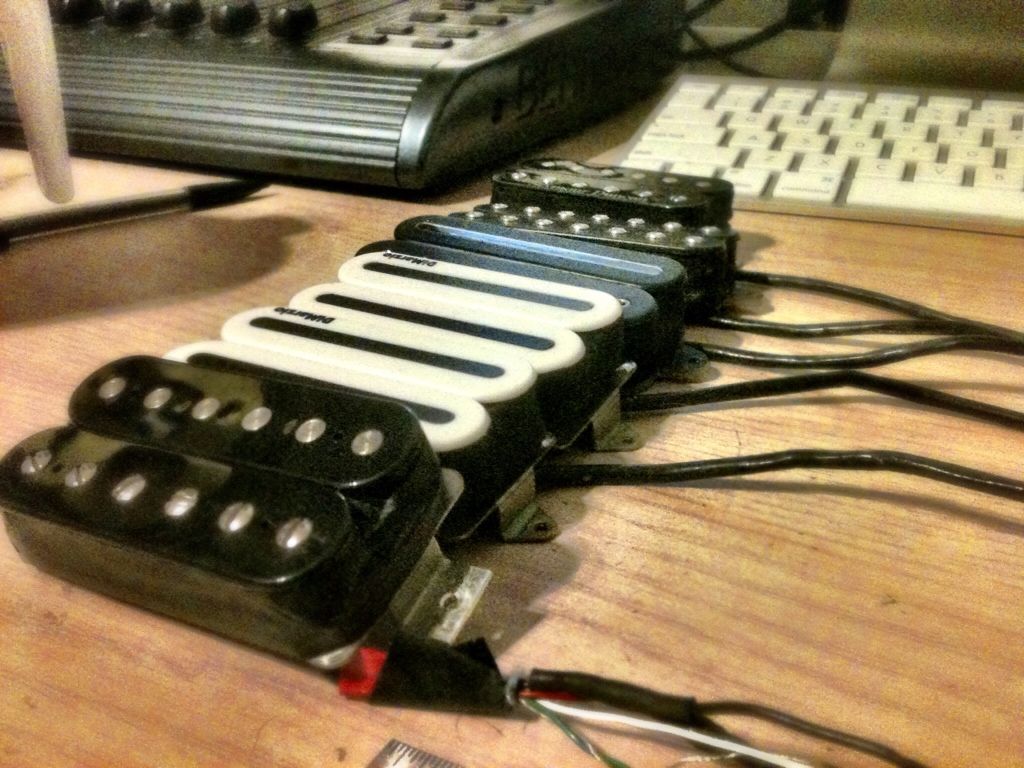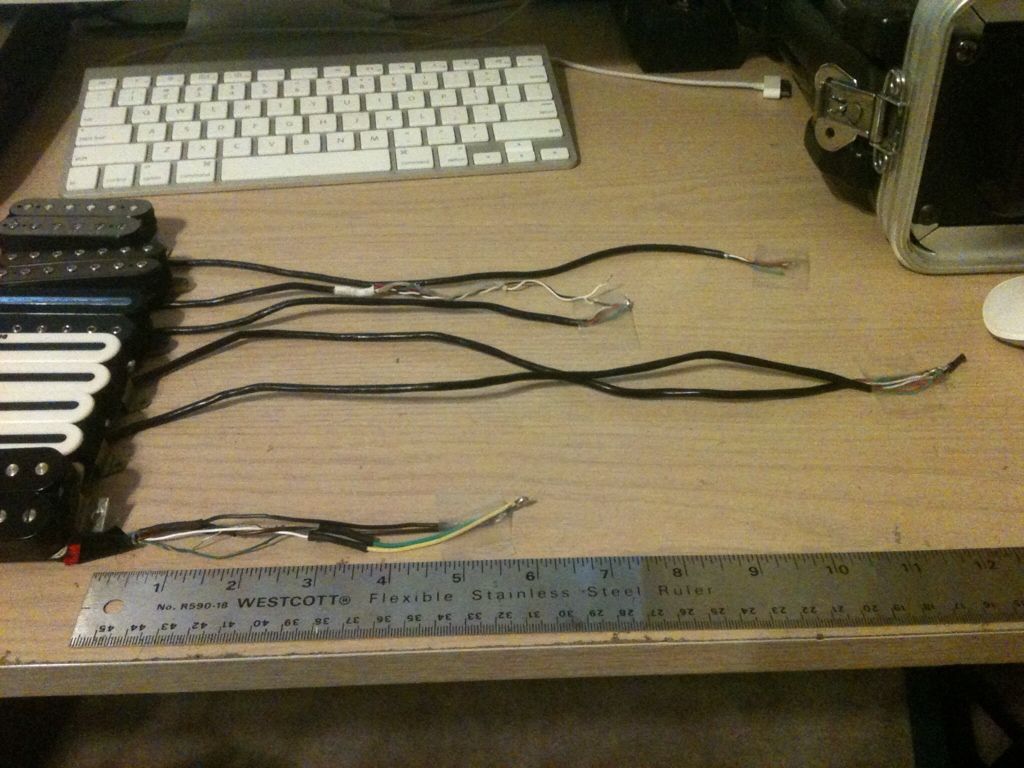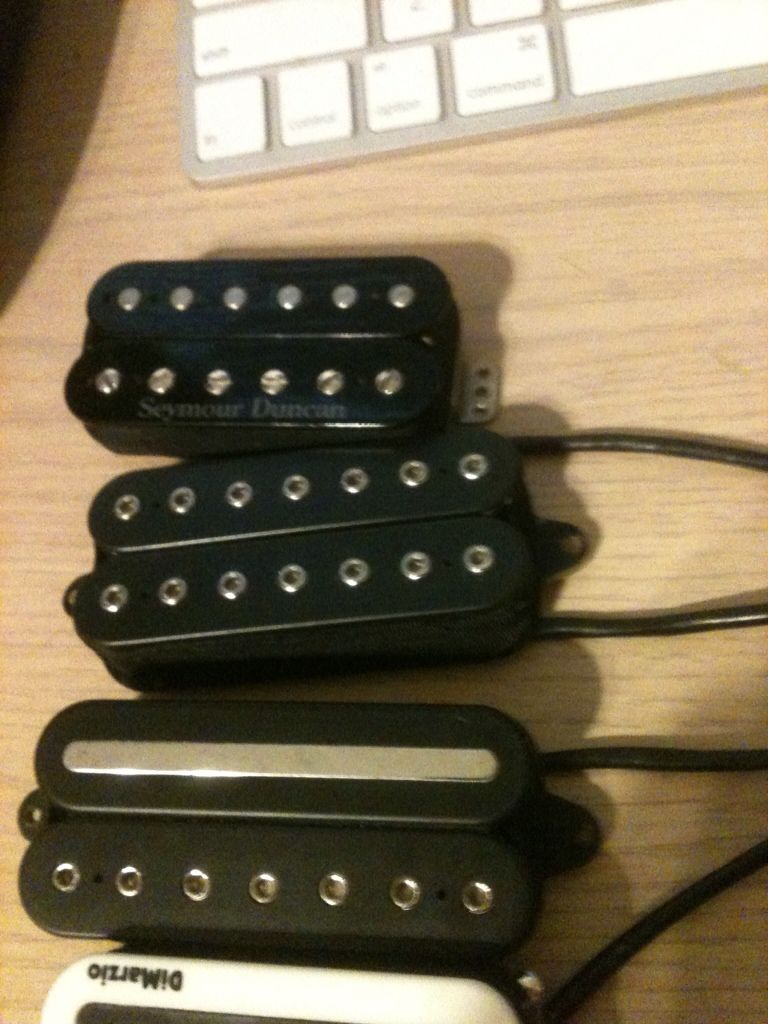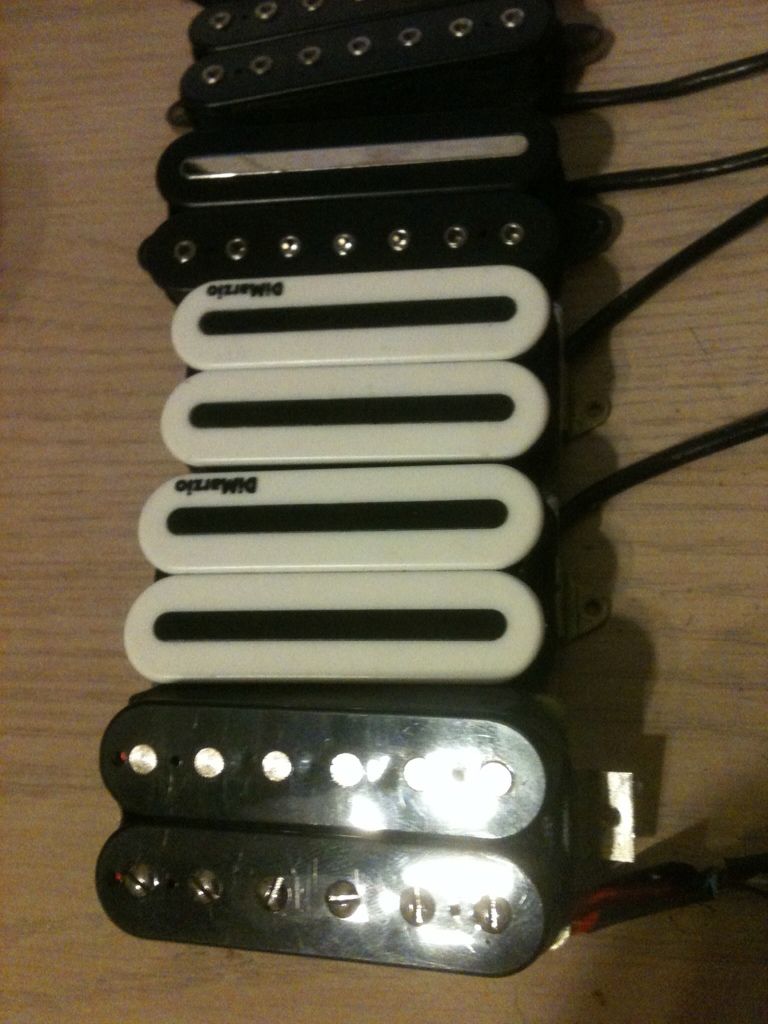 Feelers:
Dimarzio D-Activator 8's - $130 - currently in my Agile that is for sale, but nobody seems to want to pay for the D-Activators in it. Full length leads. Sanded down tabs a little to fit in Agile.
Bareknuckle Coldsweat 7's - $245 - I have a definite use for these, but if I can get this price out of them I'd rather get some covered BKPs for my project. Full lead wires.
Trades aren't super likely, but give it a shot. Worst I can say is no.
Payment through Paypal Gift option please
Prices are all before shipping. Shipping will be about 8$ in North America.
Any questions, shoot me a PM!