Prices include shipping CONUS. +Actual cost for international shipping.
All have plenty of lead remaining for most guitars. Pix on request but, c'mon, they're pickups.
6-string:
$50 Epiphone humbuckers, set, open coil, black. Good for a rewind project or a knockaround guitar. Pretty hot PAF-y sound. I think they're alnicos, removed from an Epi LP.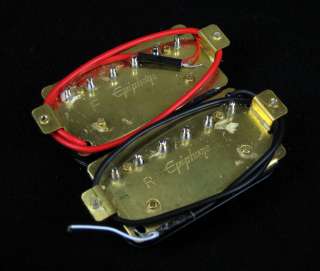 $80 Suhr SSH+ bridge humbucker, open coil, black. Bought from Bleak a while back and never installed - just keeping my alnico Nailbomb instead. Looks dead mint.
Gone:
$100 BKP Holy Diver, bridge, open coil, black
$200 BKP Mule, calibrated set, short leg, 4-conductor, nickel covers, very clean, f-spaced