After the single coil making effort a while back Soopahmahn took a fancy toward a humbucker size variation of a Strat style pickup, which I agreed to make happen. Initially I'd intended to make a silly thread of the making process, potentially involving cat litter and a vegetable garden. Instead, I decided to document a little of the fannying about that happens when you do a one-off project
So to start with, I'd already made the basic coil last time I needed to cut some of the material (I'm using FR4 PCB material instead of Forbon, it's much stiffer and stronger). Big thanks to Cameron for sending the stuff to me
The assembly was similar to the singles I made earlier, so I used some of the alignment tooling I'd already constructed. The eyelets that the coil wire connects to are meant for thicker material so I had to shorten those to fit. In all, a little fannying about but no big deal because I'd already worked out the process earlier. Here's the result -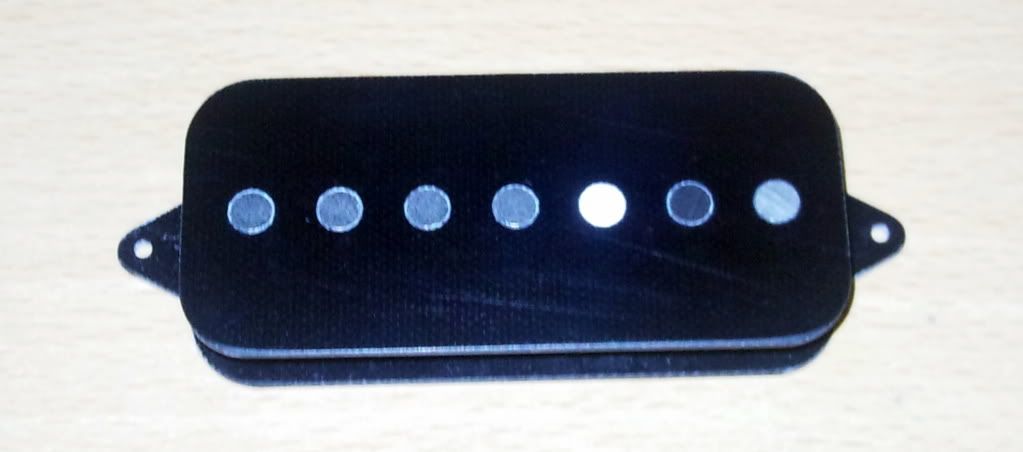 That's the basic coil form, 2 flat plates with alnico slug magnets separating them. Making them involves designing in 2d CAD, working out a way to hold the material, toolpathing and cutting. Assembly involves pressing the magnets into one flat plate, then pressing the second piece on. Things have to align, so I've made a pair of spacer/magnet guides that slide out sideways once it's all together. The hole size has to be just right - too small and the magnets won't go in, too loose and they won't hold on tight enough. The FR4 material is a little less forgiving than Forbon in that regard, but more stable and less prone to deforming.
By deforming I mean flaring at the ends due to the tension on the coil. If you hold a straight edge on top of a lot of pickup coils you'll find the ends bend up a little. The bigger the coil, the worse the problem will be. I realised that this design would have a problem with flaring unless I could make the assembly more solid during the winding process. I also realised I'd neglected holes for screwing the assembly to my winder. Even if I had have used the same mounting method as I used for the S style singles it wouldn't allow for clamping the assembly as solidly as I want. The next step becomes one of drilling four holes, very accurately, between the polepieces of the assembled pickup. Doing this on the drill press is asking for trouble because I can't centre punch this material in it's assembled form, and I don't like the chances of it holding still on a press anyway. Back to the CAD and CNC...
The simplest solution is pretty much a disposable MDF jig, one of the many
Here is the MDF held in place.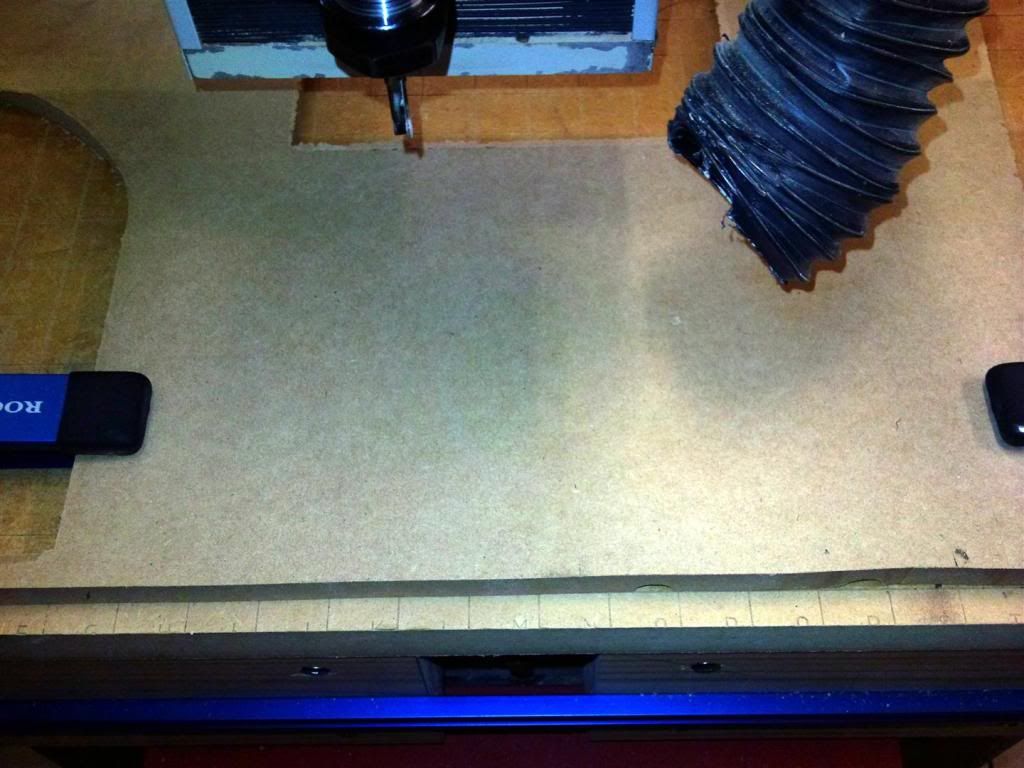 Selecting the program...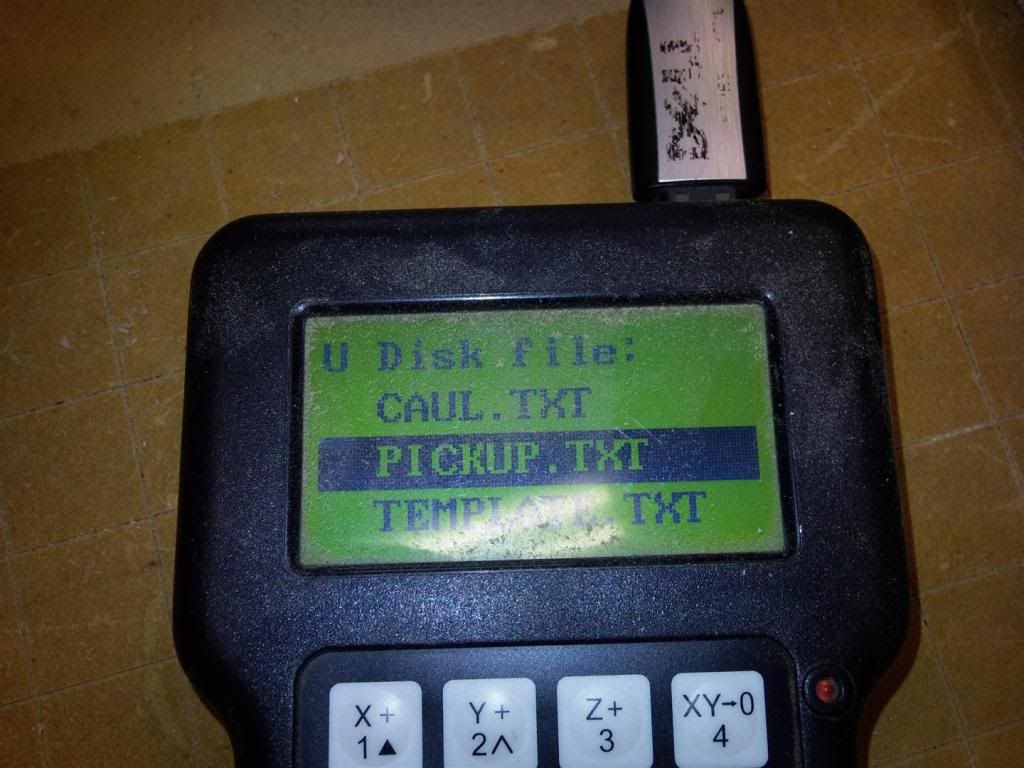 Cutting....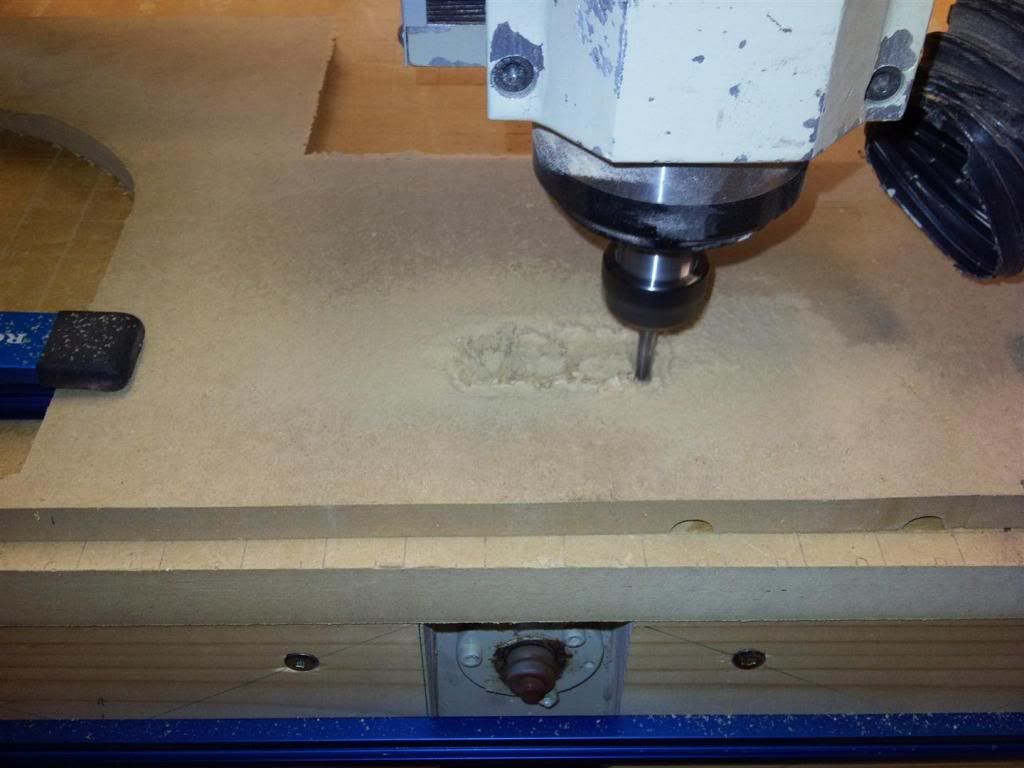 And done...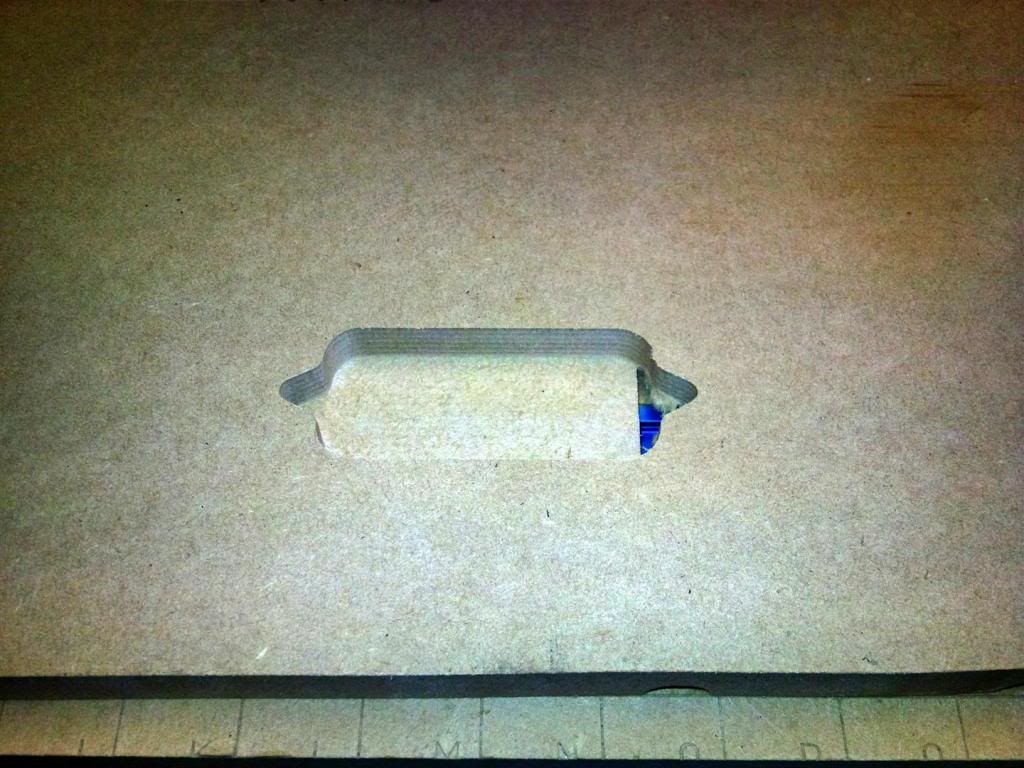 And here's how the pickup slots in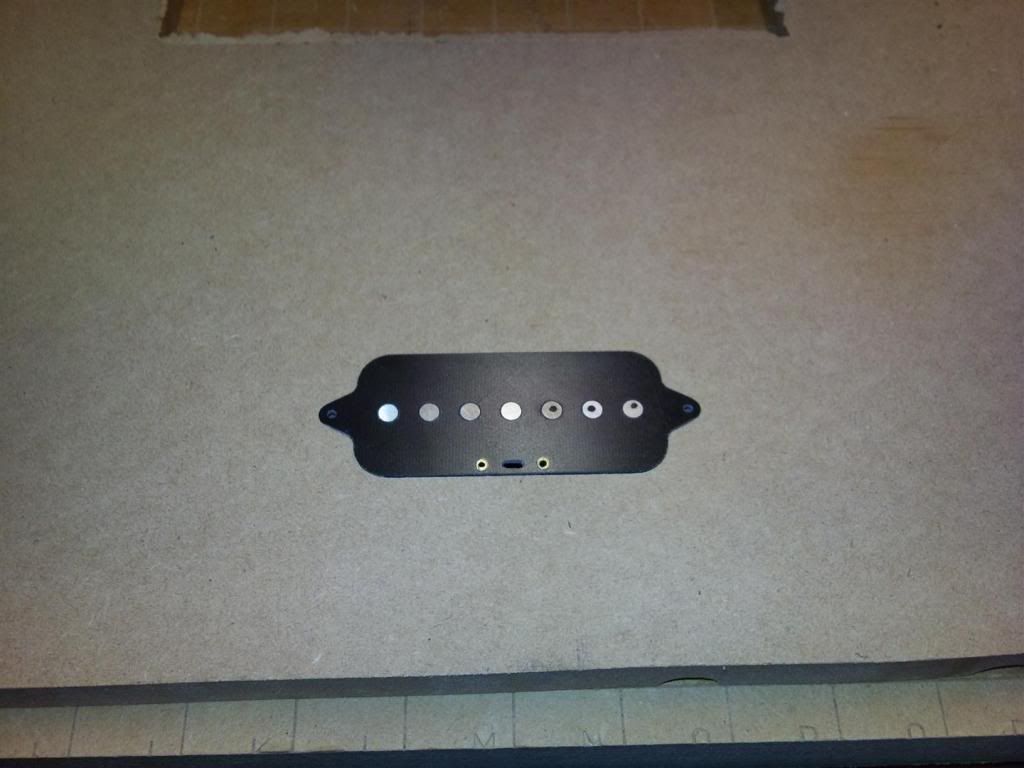 I rather stupidly neglected to take a pic of the hole drilling, but the result is 2 holes on each side of the pickup, in between the outer pairs of polepieces (B/E string and b/e string). You can see them later in the final photos.