After a lot of thought, researching, and discovering I have got more support than I would ever have imagined at this point, I thought it would be a great time to introduce to you guys what i'm doing. If you take a look at the DIY pickup threads Rob posted, i've been hard at thought about building pickups. My biggest inspiration for this is a conversation with my previous college professor and the fact that i'm tired of being laid off. I've been a very big DIY kind of guy so long I don't remember when I started. Possibly because i've never had the cash to put out to get others to do these things for me.... webdesign, I learned it, photoshop/logo design, learned it, even screen printing when my band needed merchandise but couldn't fork out the cash to order any. I learned screen printing and taught my other band members how to help.
The reason behind my product of choice being pickups is because I not only have a true love for crafting things, and electronics, but I also have pickup designs stuck in my head that no one else have done before, be it small details or large details.
That being said, I am just now getting my shop up and running and getting very close to building my first few prototypes. I will post many pictures of my process and things I run into along the way for anyone interested. I will not be taking any orders until I am completely happy with my prototypes.
These below will be my first few prototypes, I will expand the list as things progress, and also offer more traditional pickups, but not only have I had these designs stuck in my head for quite a while but I feel I need to establish myself on unique and new designs rather than your run of the mill humbucker or tele pickup. I'm not really considering doing custom work, but rather have many different models to choose from with your typical options of colors, spacing, tab style, and since I now have some paint equipment I am going to experiment with painted nickel covers in the future.
The Venom Humbucker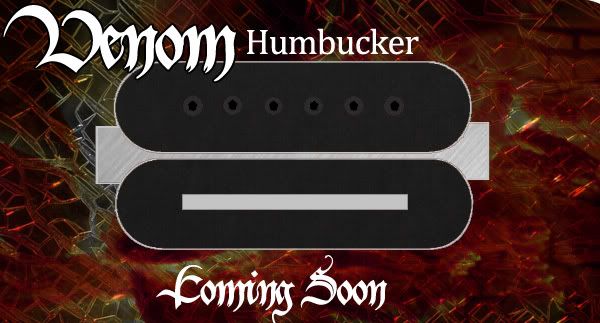 One coil with a rail
One coil with black oxide hex screws (larger than typical hex screws, but not Invader big)
The blade coil will be overwound more than the screw coil, giving one coil a darker tone and the other a brighter tone
Planning a Ceramic magnet, but I will experiment with Alnico and Neodymium
4 Conductor, so it can be split.
Breathtaker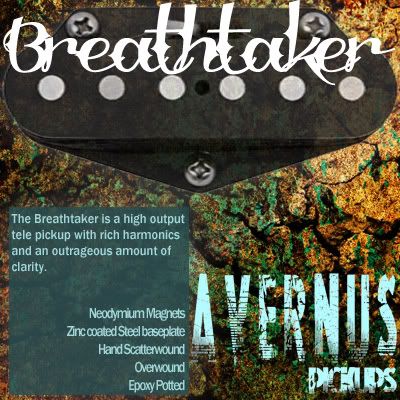 I know neodymium is a strong magnet, but I have always loved the clarity it gives. Because there is potential for string pull, I will be experimenting with degaussing the magnets, and this will have a bar magnet under the coils rather than magnetic slugs.
Daydreamer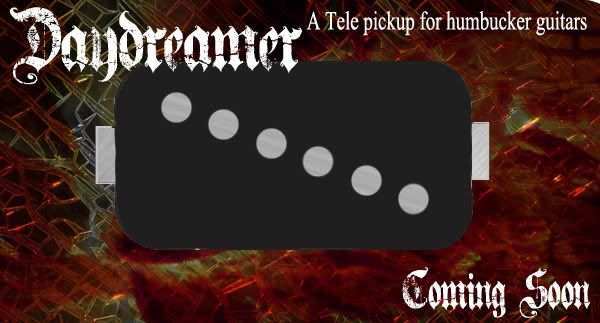 This one is pretty different, it will be a Telecaster pickup in a standard humbucker sized cover. Once production starts I hope to offer this in 6, 7, and 8 string sizes. This will be my 4th prototype and will be very similar to the Breathtaker in tone.
Paladin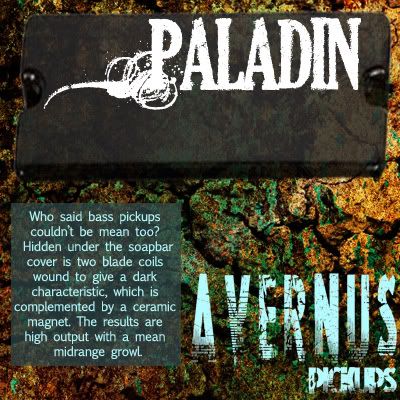 This one will come in other sizes, my test subject is a Ibanez SR505 with EMGs, so the prototype will be made to fit that particular bass.
After these four are perfected, I plan on making a 7 string version of the Venom and then working on strat single coils, and 7 and 8 string pickups.
My website isn't up and running yet, but I did make a facebook page so I can have some sort of online location until my website is published.
Avernus Pickups | Facebook
I am really excited to start building. I've got a ways to go before I even think about sales, but it's nice to know I already have a handful of people that are interested, a potential UK Distributor, and a potential investor. My biggest goal right now is to get these prototypes made and get some sound clips available for everyone to check out.
Edit: Website is up!
www.avernuspickups.com