The other night I was doing my monthly "swap every pickup in all my guitars" routine and came across a problem. I had this Duncan Custom 5 which I wanted to put in my S, only it had been direct mounted in an RGA, and the screw tabs had been widened to accommodate the direct mount style screw. Being that I had a couple of shitty Ibanez INF's floating around, I decided to remove the base plate from both pickups (INF and Custom 5) and attach the INF's baseplate to the Custom 5.
After desoldering the ground wire from the Custom 5's plate, I had to slightly enlarge the pole piece screw holes in the INF plate with a rat's tail file for the custom 5 to drop right in. I've never done this before with any pickup, but now that I know it's a piece of piss, I'd do it again in a second.
Here are some pics.
Both plates here below - notice the immense solder lumps applied to the bottom of the tabs to create the illusion of thread around the screw. If I had a welder or welding experience, I'd have gone that route. Ghetto DIY!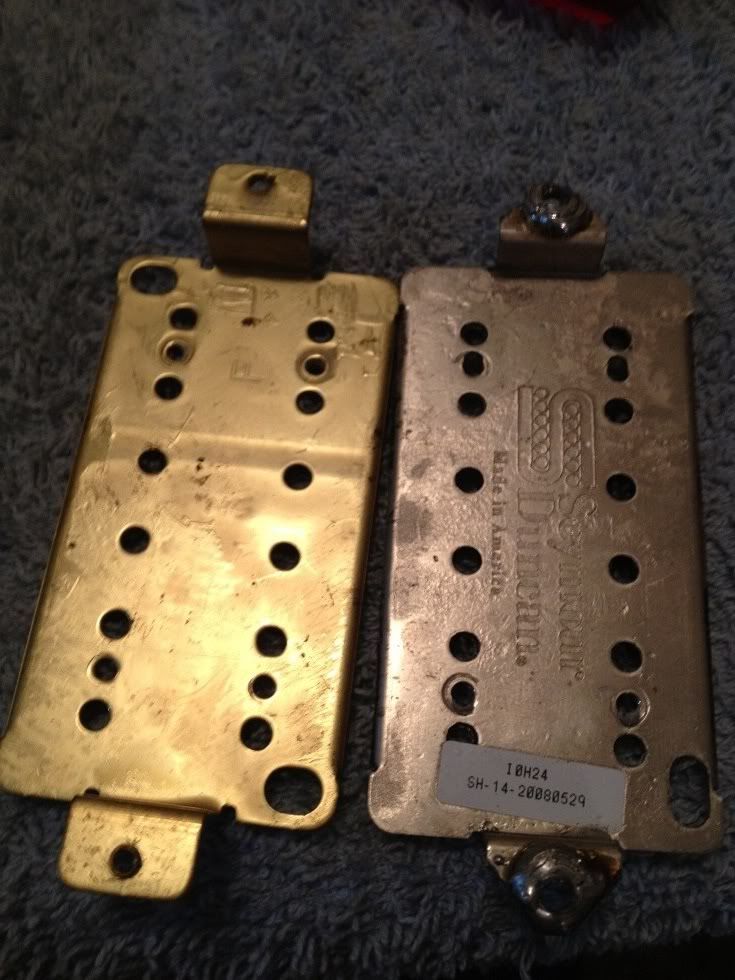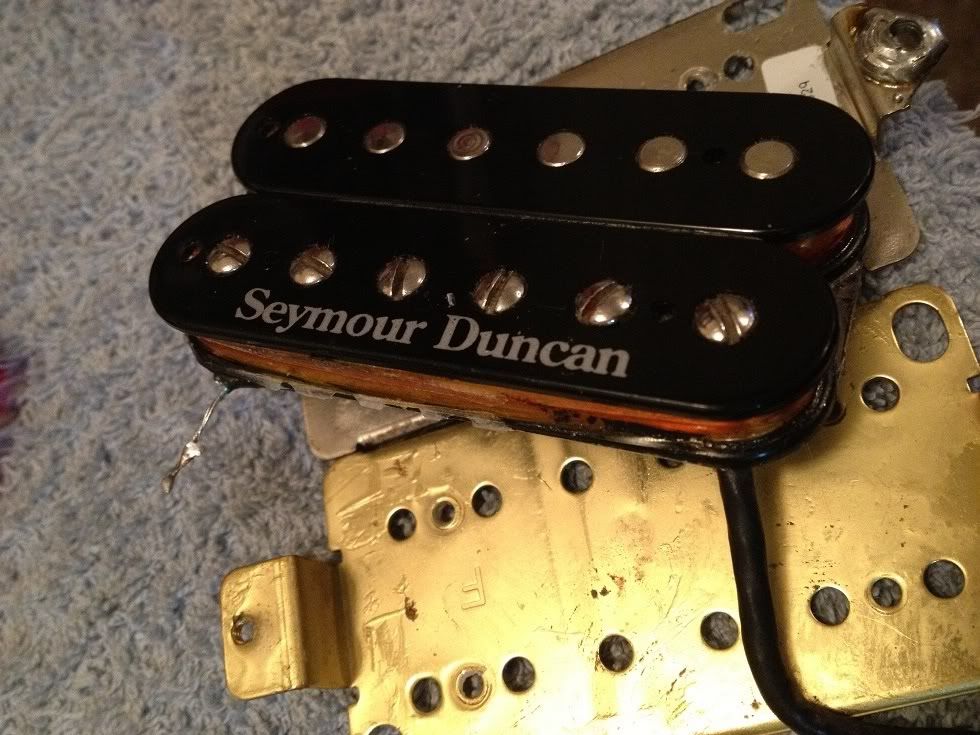 And finished!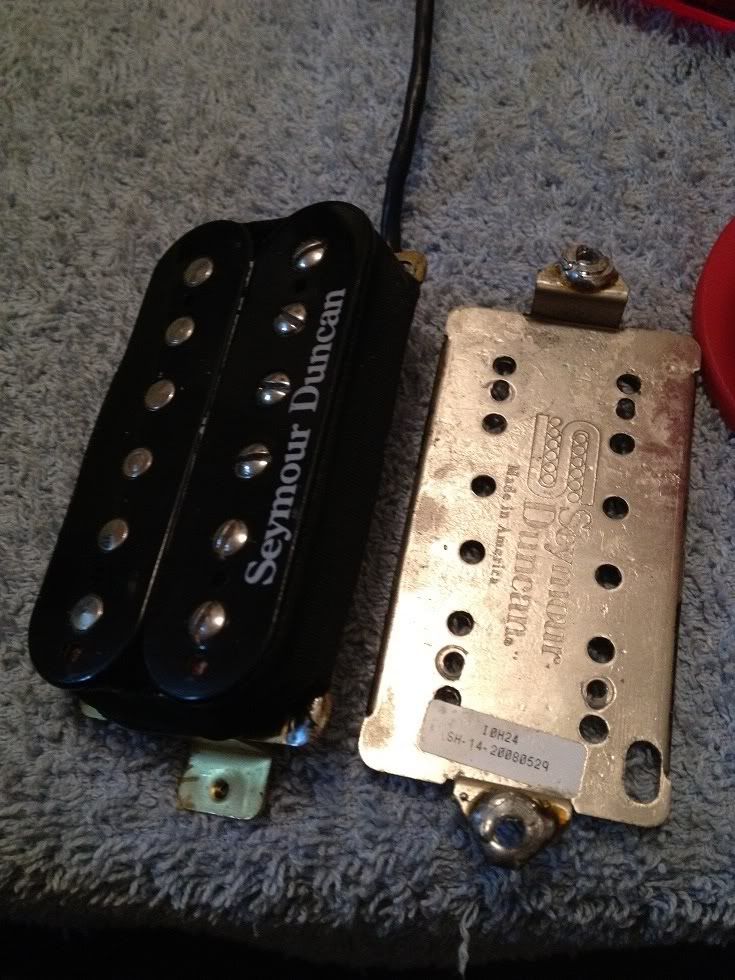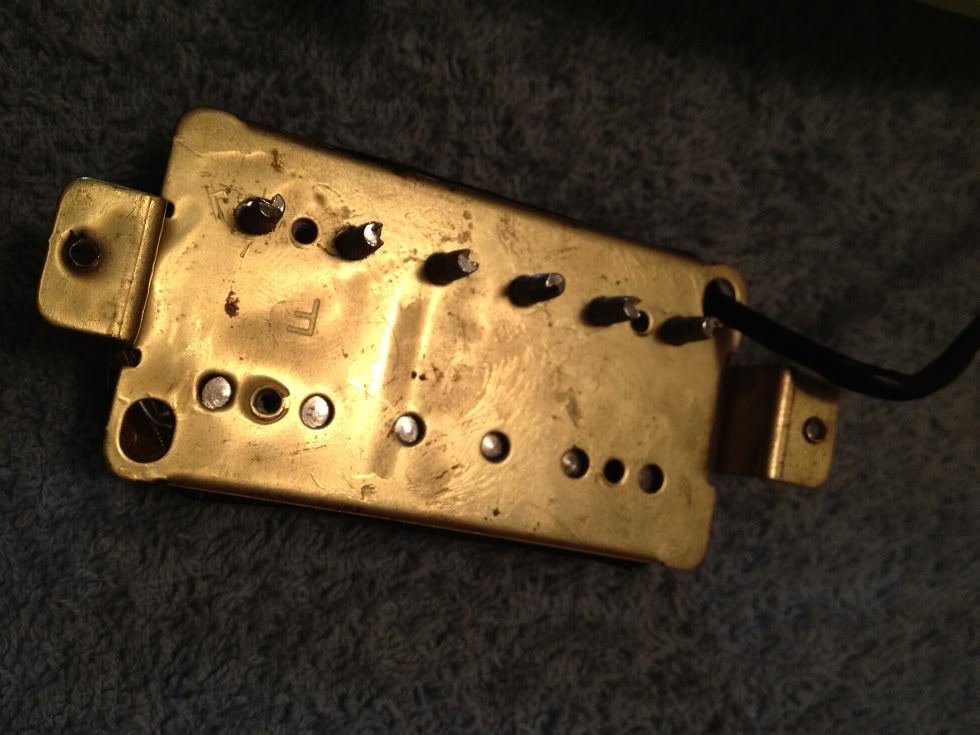 I know it's not F spaced for the ZR trem on the S, but the difference is negligible to me.
Who else has done some dirty, late night pickup defiling mods?