Garrett's box finally came in the mail, and I couldn't have been happier unless it also included an RR24.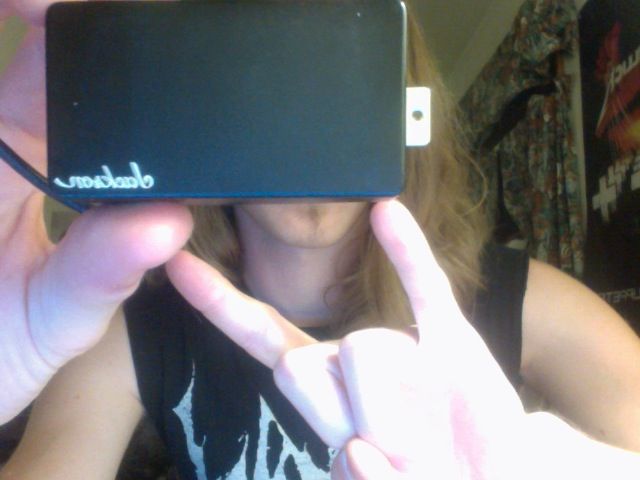 I've finally got ahold of a J 50 BC, after a long search and lots of wisful thining. This is of course because I'm a CoB fanboy, and not a closet glam guy, so it will be used for lots of european style melodic death metal and thrash. The pickup is really solid feeling, and the sticker says it reads 10.8k, which is pretty hot for a PAF style humbucker (in fact, the old Jackson catalogues say these should come in at 8.59, although it says this about the J 50 B as well, so they most likely didn't take the ceramic magnet into account). Now I just need to decide two things:
1)Should I wait until (after college) to install this in an RR24, and
2) Should I wait until I get ahold of the JE-1000, which I'll be able to do more with tonewise and gain wise.
Garrett sent me the je-1200 midboost as well (thanks man), and I may just install this in my Jackson when I take it in to put a trem stopper in. Of course, the first thing I did was pull the cover off, it's just cheap plastic, but if I feel like it I can always replace it, there's still stick tape in there.
I'll post a sound clip whenever I install it, and if it's after college, it will ven be miked up and put through some processing. If not, shitty laptop mike for my shitty budget! Also, just cut the sleeves off my Watain shirt at a party tonight!