I got a care package from Seymour Duncan recently with a pair of Nazguls. I threw one into my S5407 - huge difference between the Blaze and the Nazgul. The Nazgul is definitely more defined and the attack on individual notes has this really weird/neat character to it now. I love it.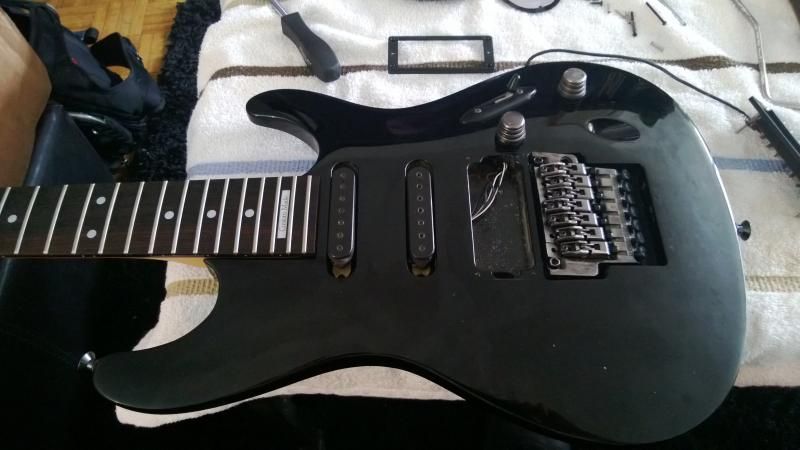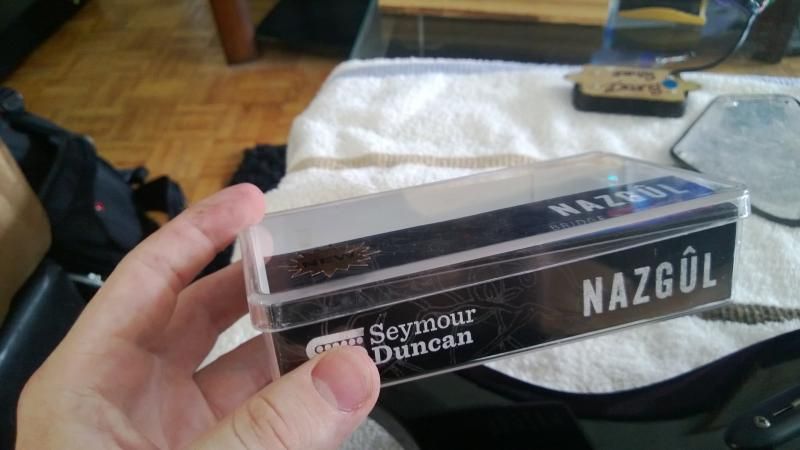 I love the black logo!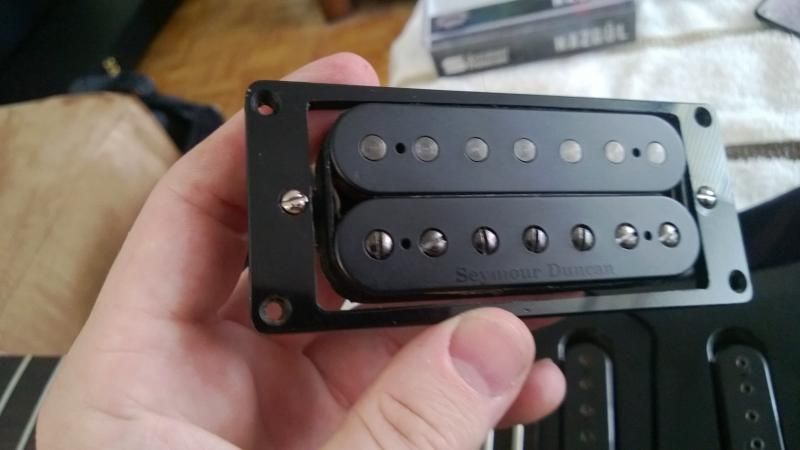 Replaced all the grungy screws with stainless steel ones.
Heat shrink all up in this bitch!