These actually came in a while ago. Got them from Leon. Came with strings.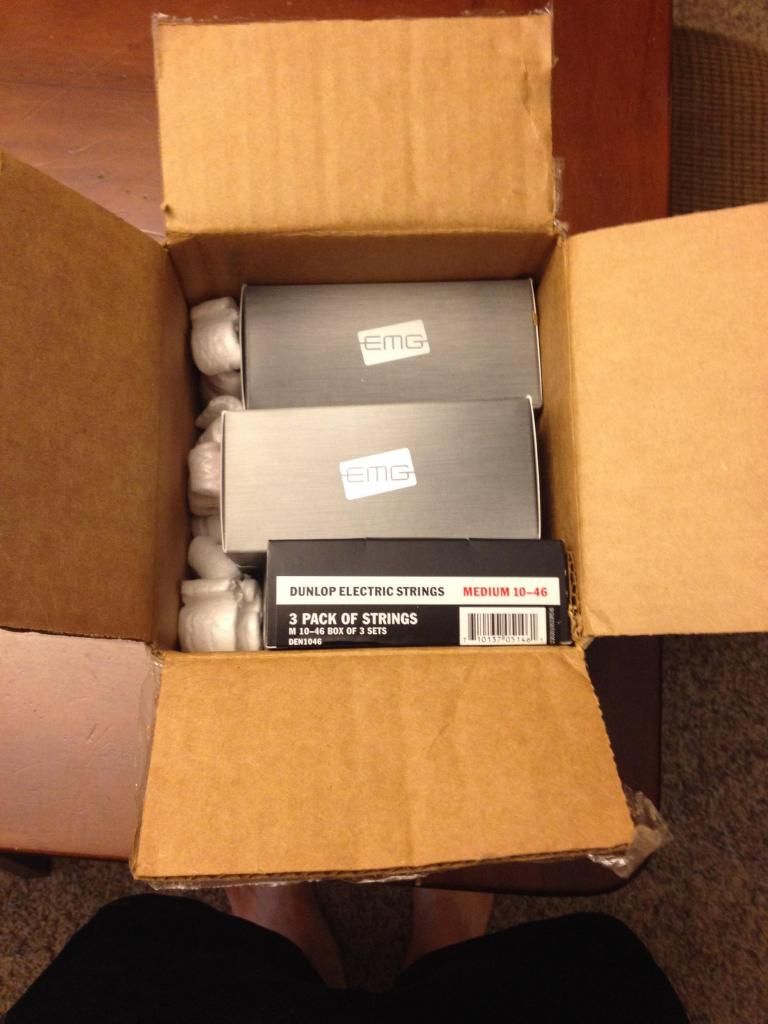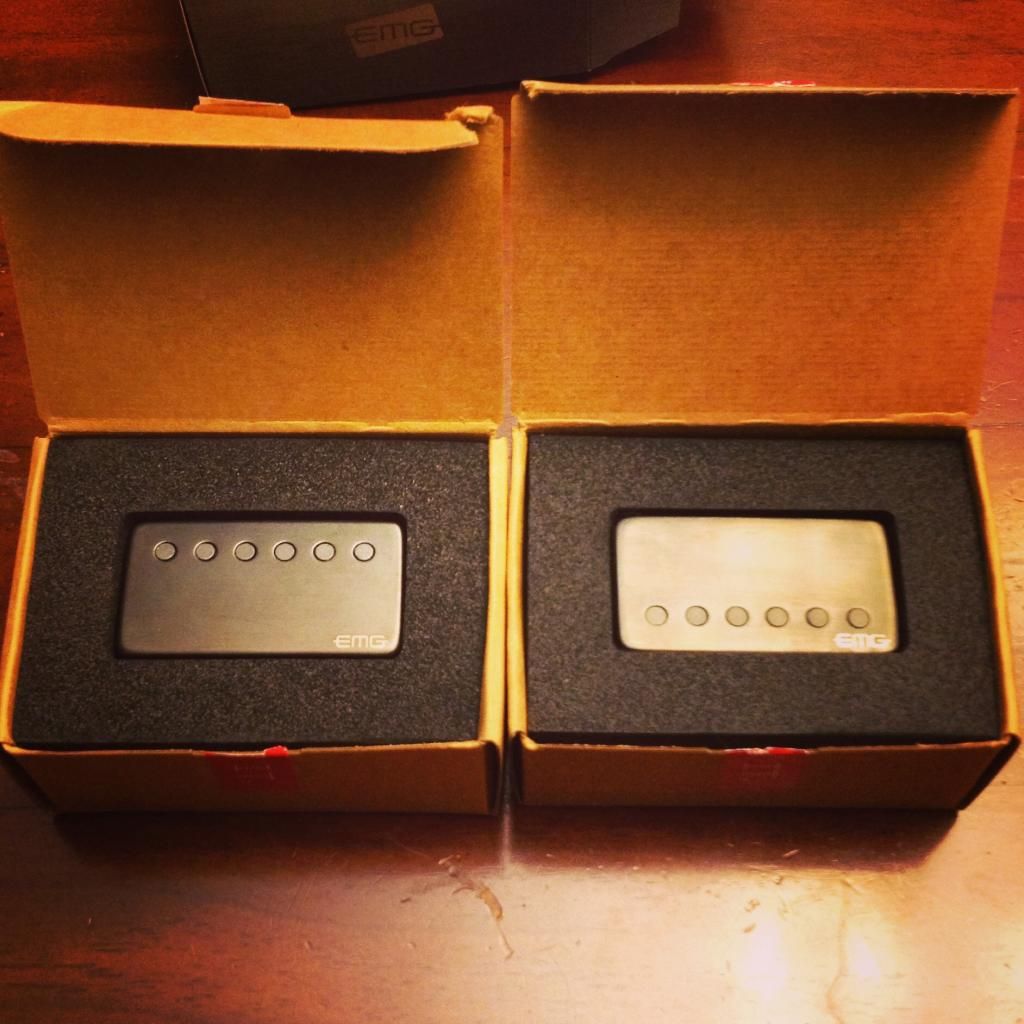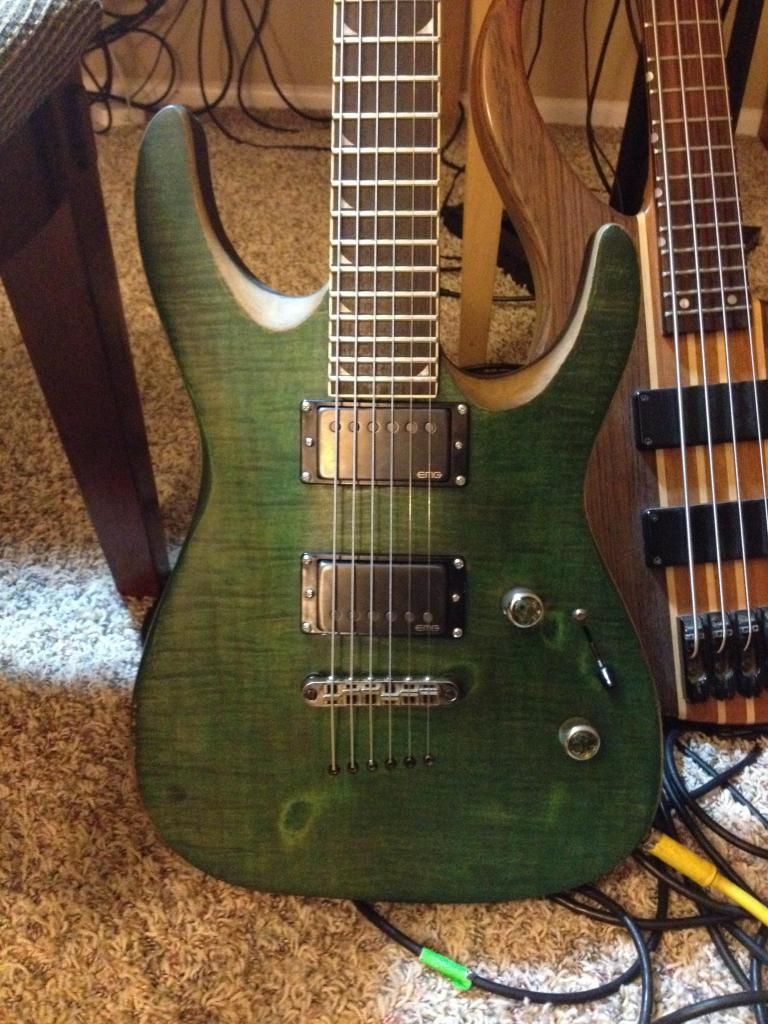 They sound quite nice. Much more full bodied than the 18v 85/81 set I had in there, and I had the 85 in the bridge and the 81 in the neck. The 57 has a more pronounced midrange and a much smoother top end than the 85 it replaced. I haven't played around with them enough to say much more, though.
I
did
, however, record a quick little clip with the 85 and the 57 for a comparison. Left everything exactly the same (including the strings on the guitar), and just re-recorded the guitar tracks with the new pickup, so the only real variables in the sound are how I played the parts and the pickup itself. It's a pretty drastic difference, to my ears. The first section of the clip is the 85 in the bridge and the second section is the 57 in the bridge. The second clip is the same thing, but with the guitars soloed.