OK, so I've been trying to wire up a JPM style wiring in my RG6CSD, which came equipped with a 4PDT switch in it. I'm wiring a Bareknuckle VHII on the bridge & a DiMarzio Super-Distortion in the neck. I've made adjustment for the wiring colour differences.
I originally used this diagram as reference, although I'm wiring without the tone pot so the switch earth goes straight to the earth on the jack socket.
DiMarzio wiring Diagram
That got me to a state where the bridge pick-up works & the neck pick-up works, but nothing in the middle. I'm also finding that I get more hum WHEN i touch the strings or bridge, and that I have to wire the jack socket up backwards to what i though, otherwise I get no signal at all. The volume pot also doesn't seem to cancel the signal fully, it just reduces it.
I then found this diagram posted on an un-mentionable refugee site with low bandwidth & dis-interested owners: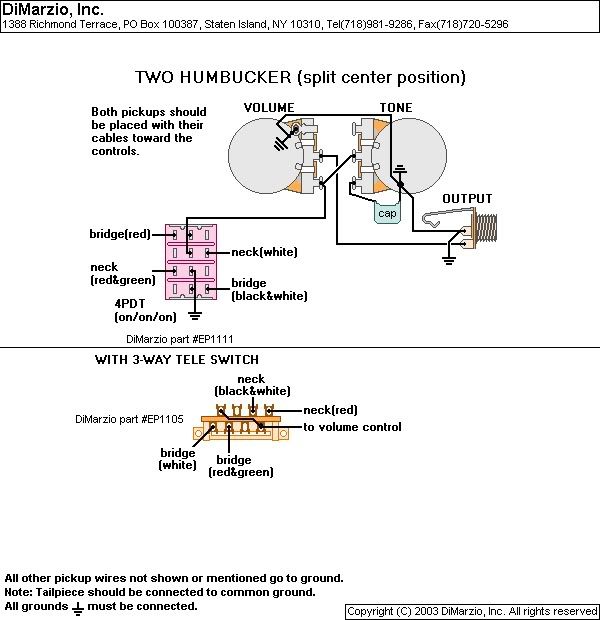 in which one connection from the Bareknuckle & one connection from the DiMarzio are run to ground. I re-wried this way and found it made no difference.
Anyone got any ideas?