I had some LSR tuners sitting around in a ziplock bag, and I decided that they are way too cool not to have on my RG7.
So here's the patient: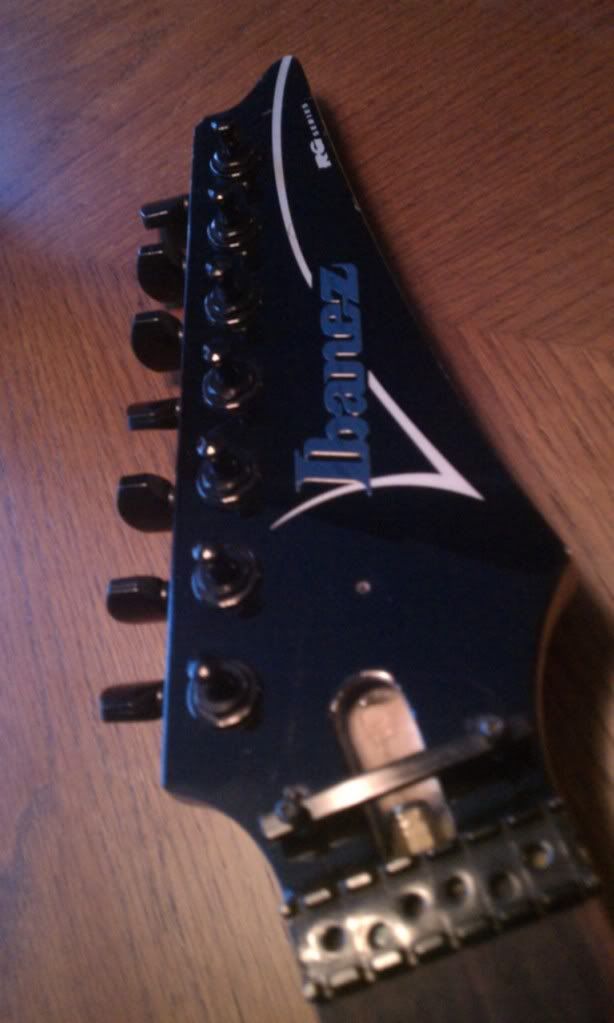 Bust out the screwdriver:
Now I have about 48 of these floating around in my toolbox :P
If I had a dollar for every time I saw a bare Ibby 7 headstock...
I'm kind of crazy about things being straight:
I'm not going to make the mistake of not drilling pilot holes again.
I know my downstairs neighbor loves this action:
All drilled and ready to go:
Whew. Time for a break. Crack open a brew and eat some beef stroganoff.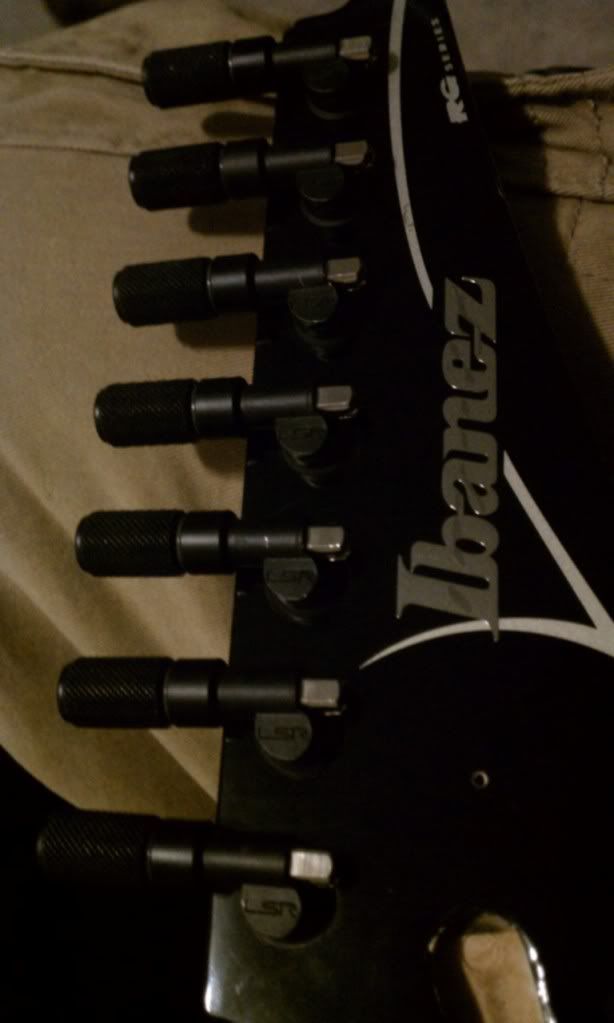 In case you wondered how these things were strung up: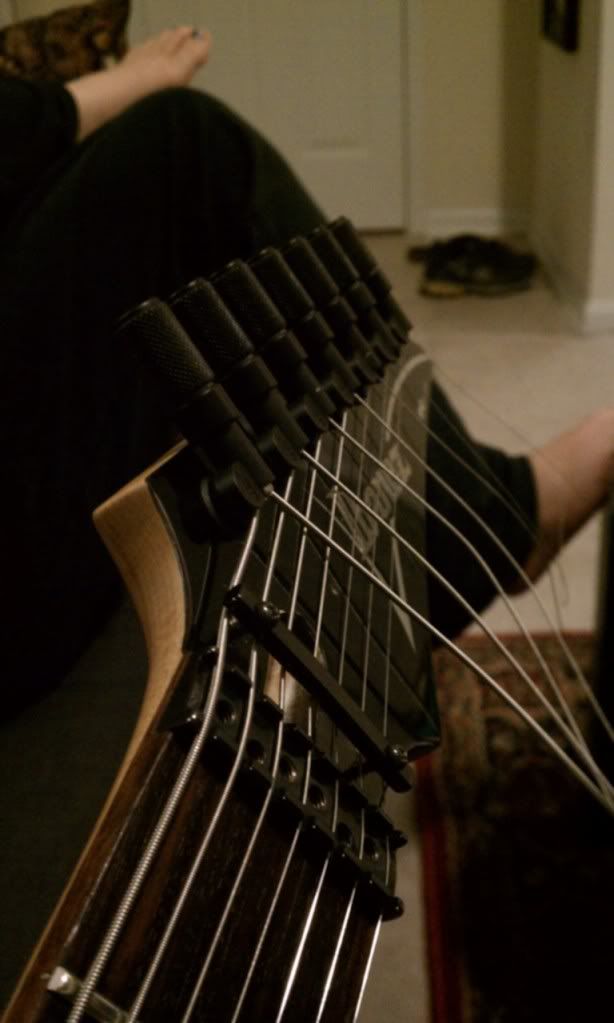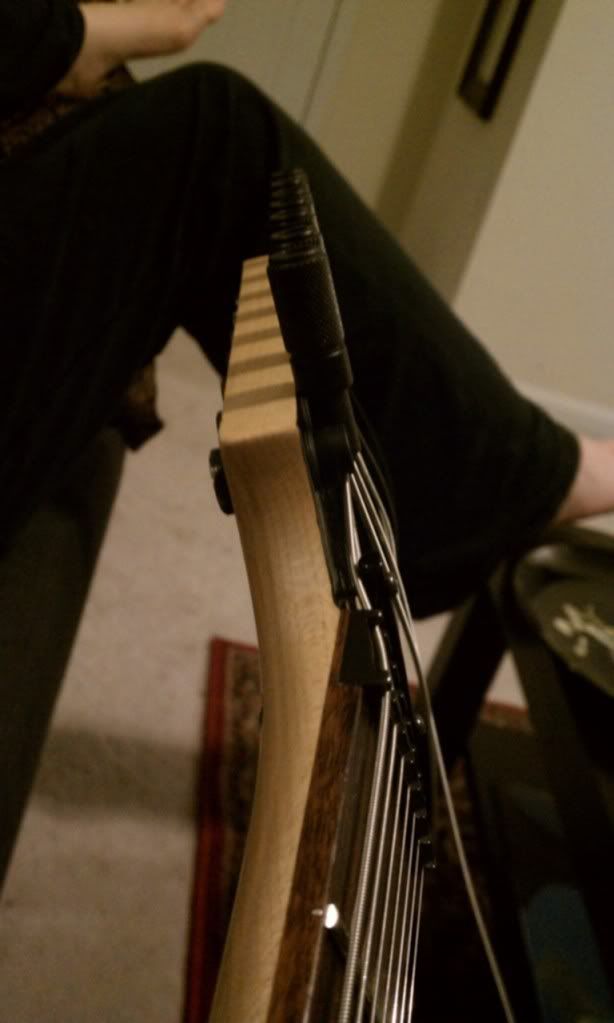 And now for the Chris approved portion of this production:
All finished! I love how cool these babies look:
40:1 ratio, locking, and made in the German Schaller factory:
Fresh strings, all tuned up and ready for some Bb metal rippin' action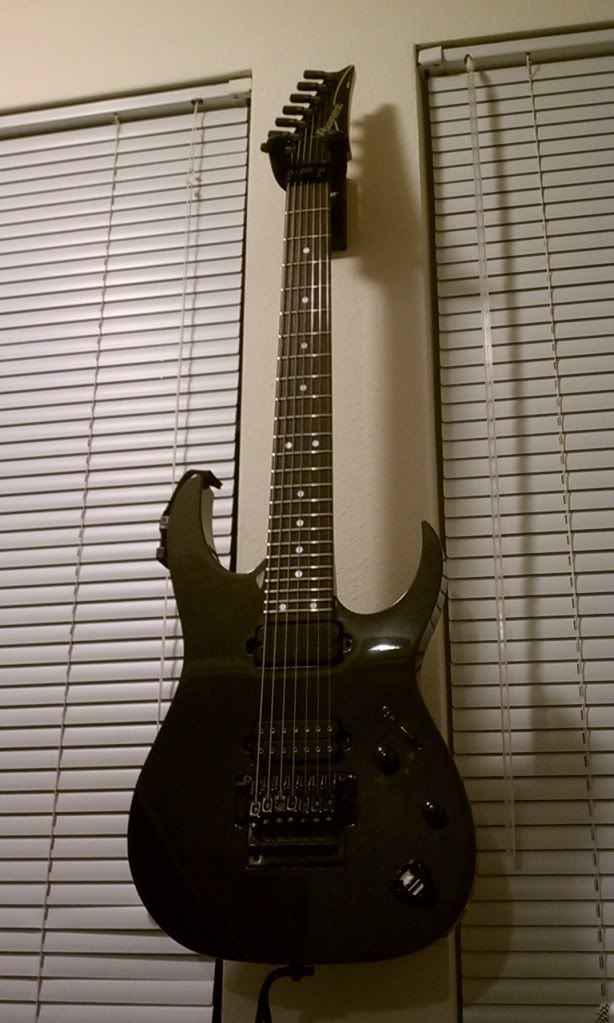 Which shall be administered with: