Because commercially available ones are too damn expensive. Besides, I really just needed an excuse to buy a break bender. And so far, so good.
More pics to come hopefully...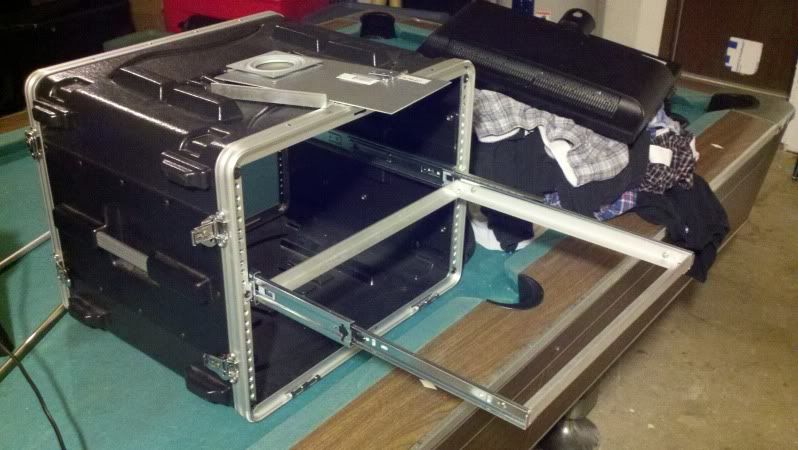 I picked up some full extension glides at the Home Depot and some angle aluminum and aluminum strap at the hardware store.
There is a Lazy Susan swivel on the top of the rack that I will mount to the back of the monitor.
I hope to be finished in a few days.