On occasion in my shop, I like to try making parts out of non-standard materials, in this case a new nut for my tired old friend, the "Rativerse" (formerly known as 'Potty' the UV). The material is Acrylic Acetate, a hard plastic used most commonly in the pen-turning crowd, and comes in numerous swirled and pearloid-looking colors. It looks very cool, and my initial idea (which I still intend on) was to make custom pickup bobbins from it, but then it occurred to me to try this for a nut.
In it's rough form, I buy the blanks which look like so: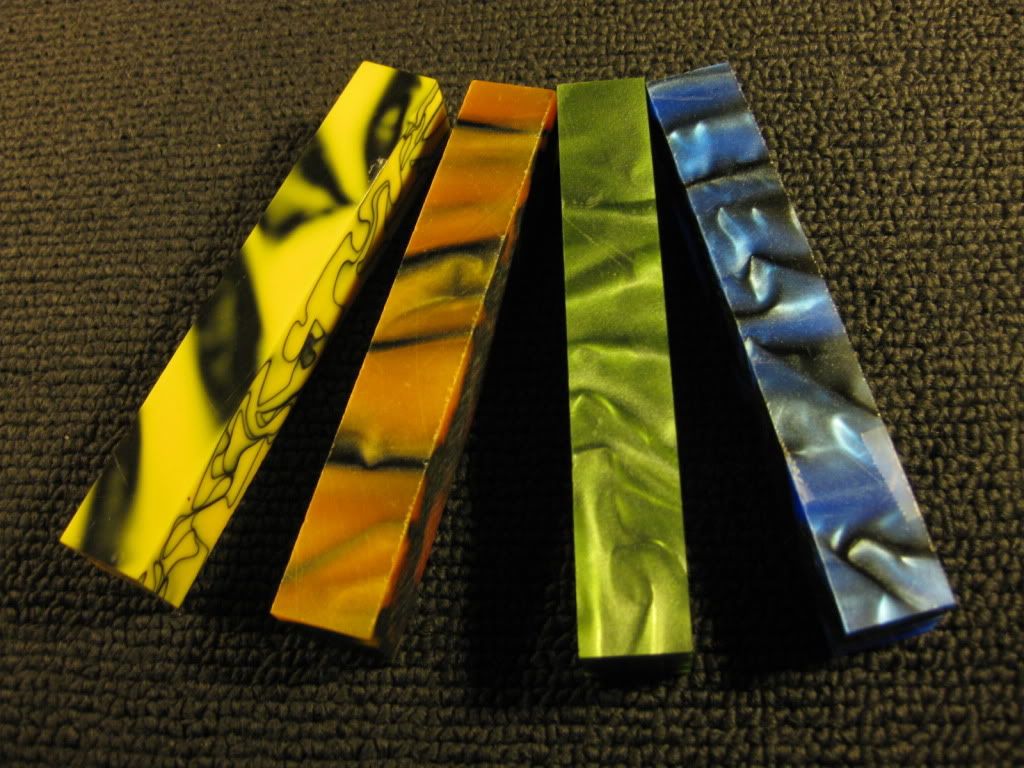 There are more colors, but I chose these as starting points for guitar usage, and of course green pearloid for appropriate use on a UV.
Our victi..uh, I mean guinea pig, with a blank cut to the right starting size.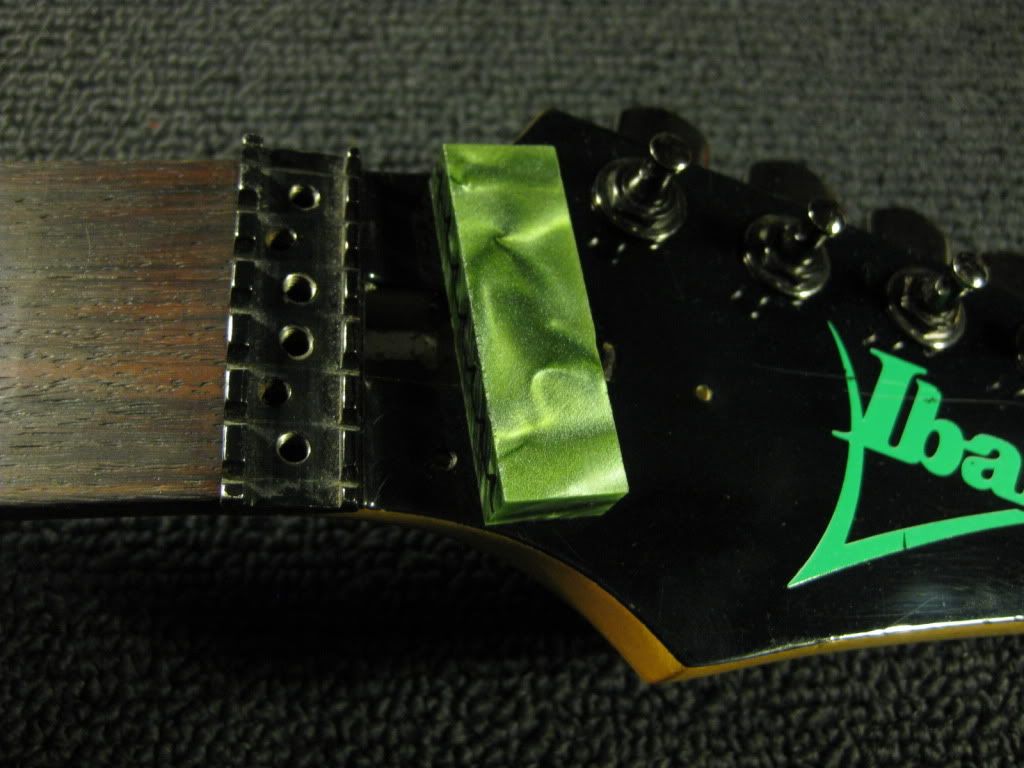 Now we rough-shape it to the right dimensions and radius on a disc sander..one backfall of this stuff is that it stinks like a toxic waste dump while sanding or cutting it...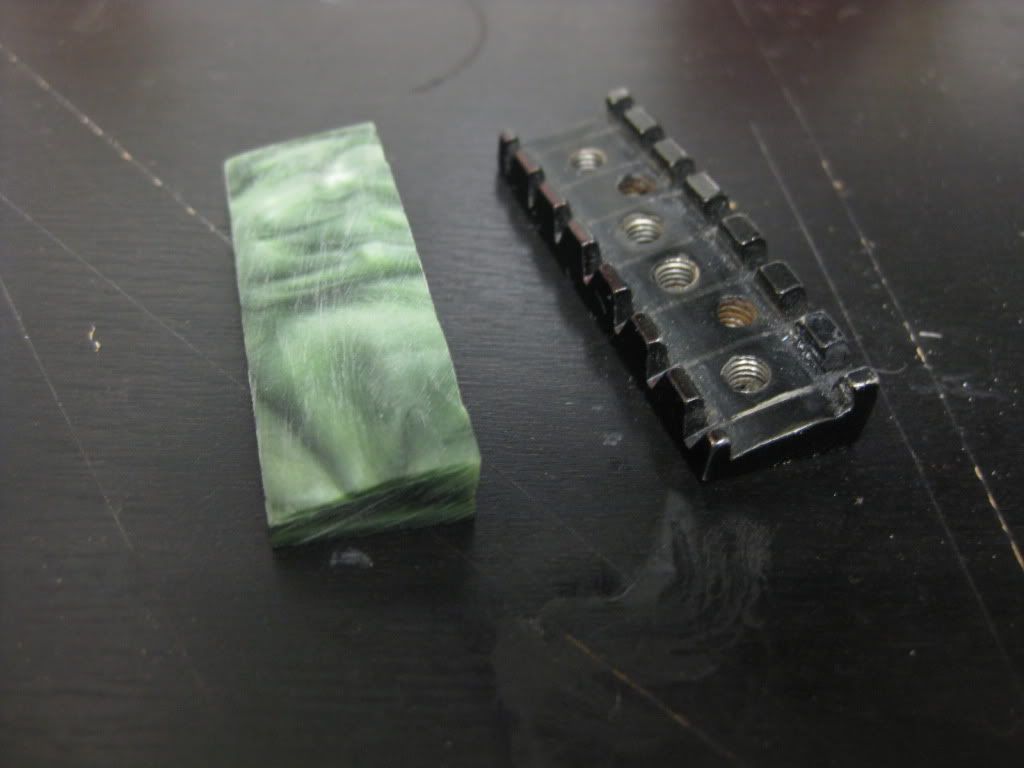 Further shaping using a mill file...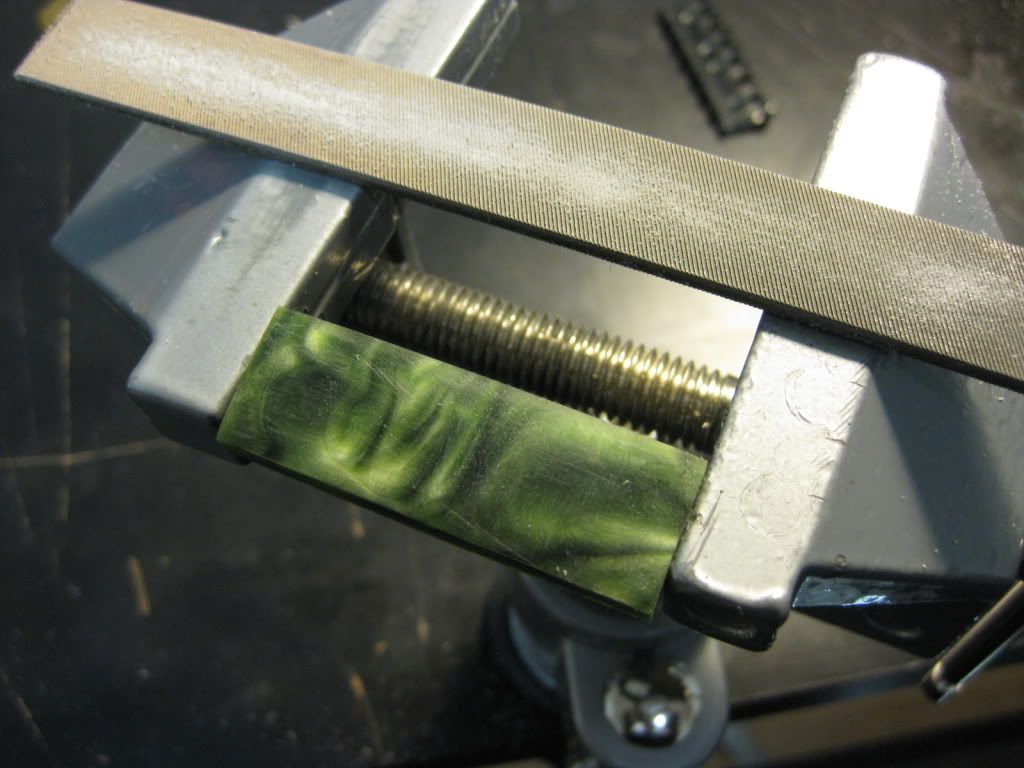 After getting as close as possible to our target dimensions, I'll drill and tap matching mount holes utilizing the same lock-nut mounting screws. This will also be supplemented by gluing it down as well...the more solid the nut is mated and connected with neck, the better the transfer of string vibration = more resonance = better sustain and tone.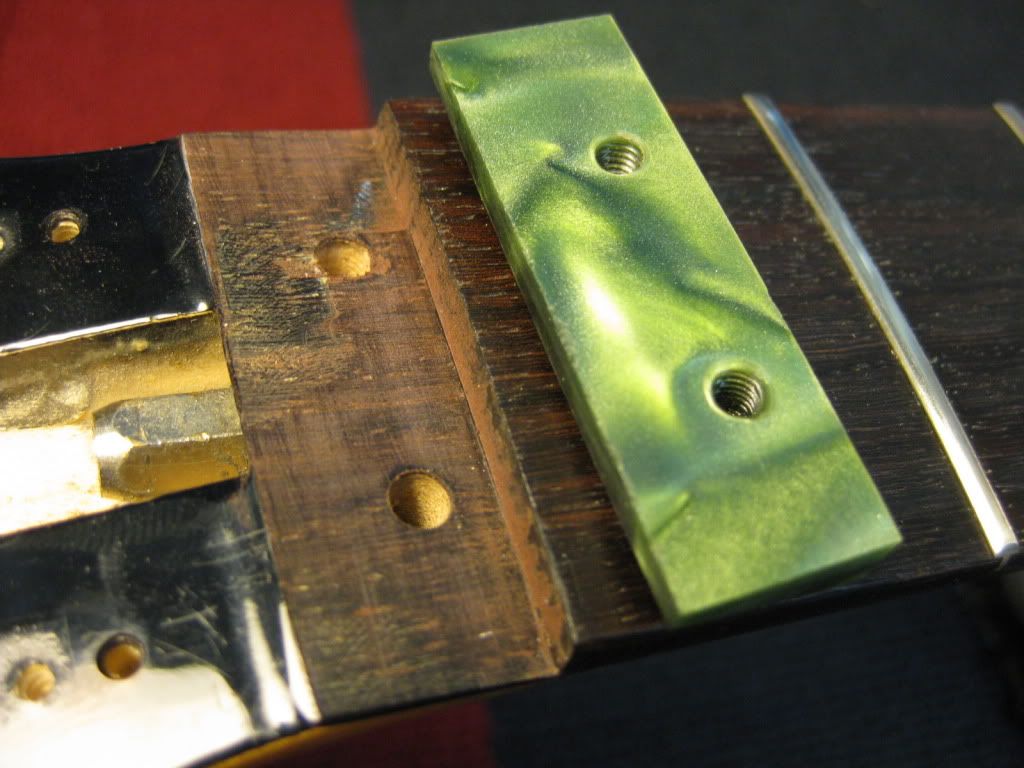 I'll spare you the tedious polishing and marking the slot spacing, but after these are done, you end up with a cool-looking nut ready for slotting: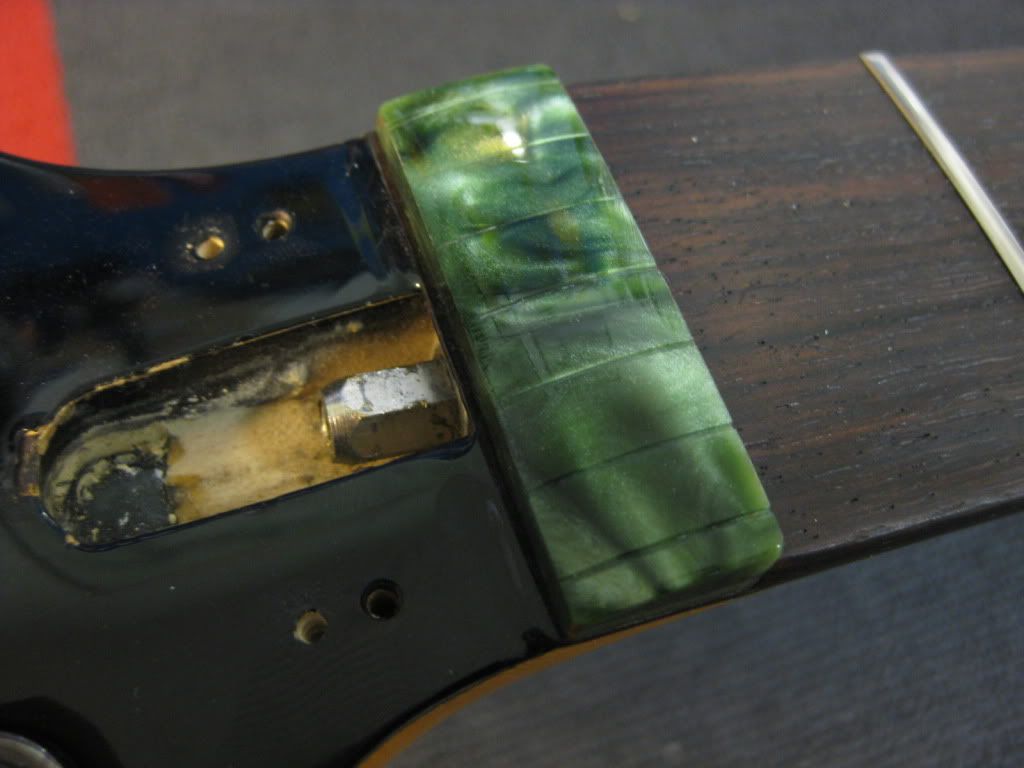 And after all is said and done, you end up with: