NOTE:
This footswitch does not actually send MIDI messages because it is made from a Wireless qwerty keyboard. Since I already have a computer in my rig, this works better for me. There is the possibility that a different version of this can send MIDI messages, but that is a topic for another discussion.
It will work like this. The keyboard will send wireless key strokes to my computer. I am running Pure Data with the HID~ object to take control of the port. It will then decide which key will be assigned to a specific MIDI message as well as the controls for Mobius -
Home
On to the Carnage!
Here's a shot of the basic layout on an undisclosed computer running an undisclosed CAD software: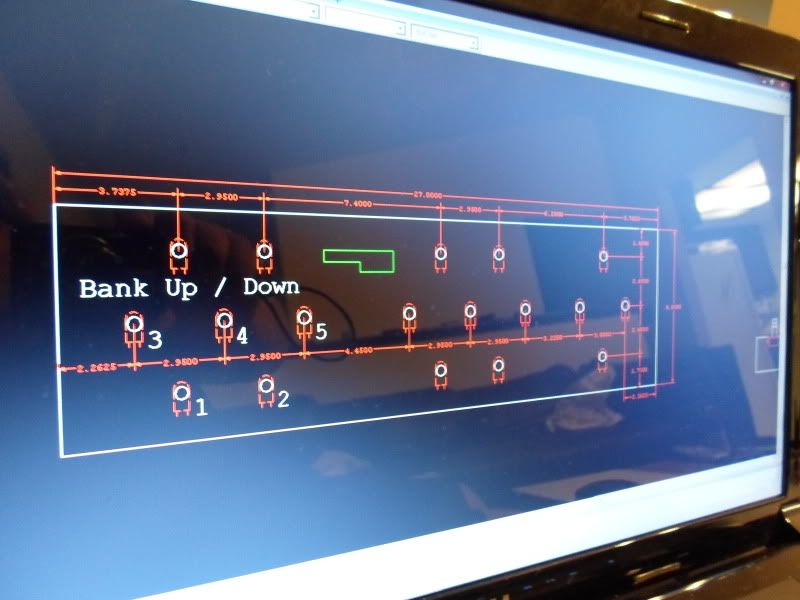 The cluster on the left will be for my guitar rig. The 2 clusters on the right will be for Mobius.
I bought a cheap wireless keyboard from WalMart and ripped it apart.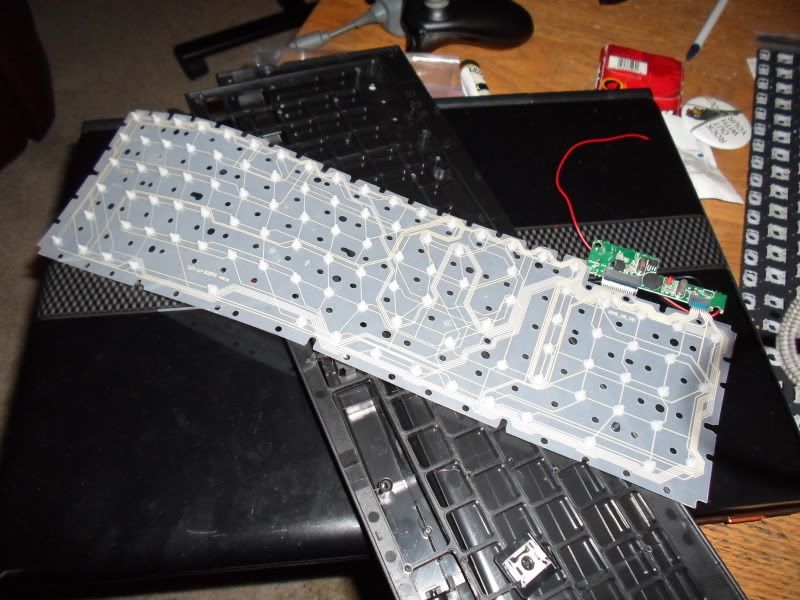 ROCK!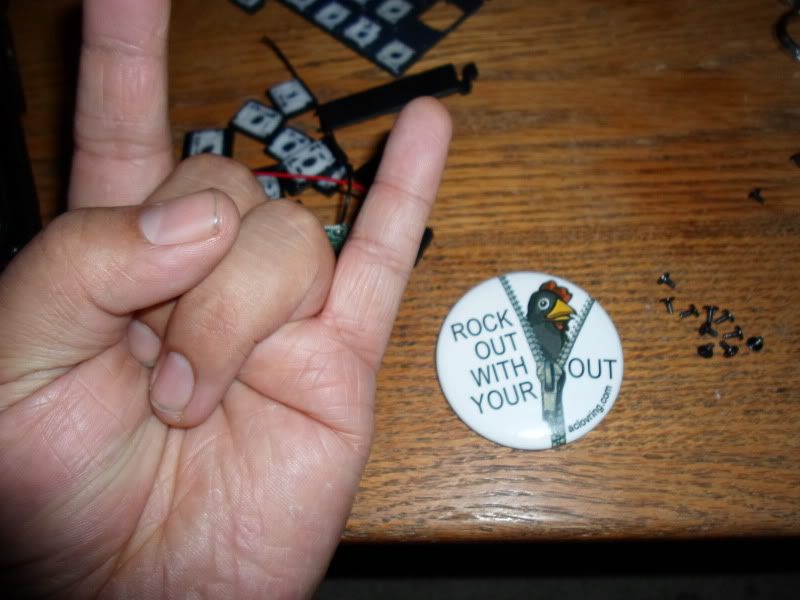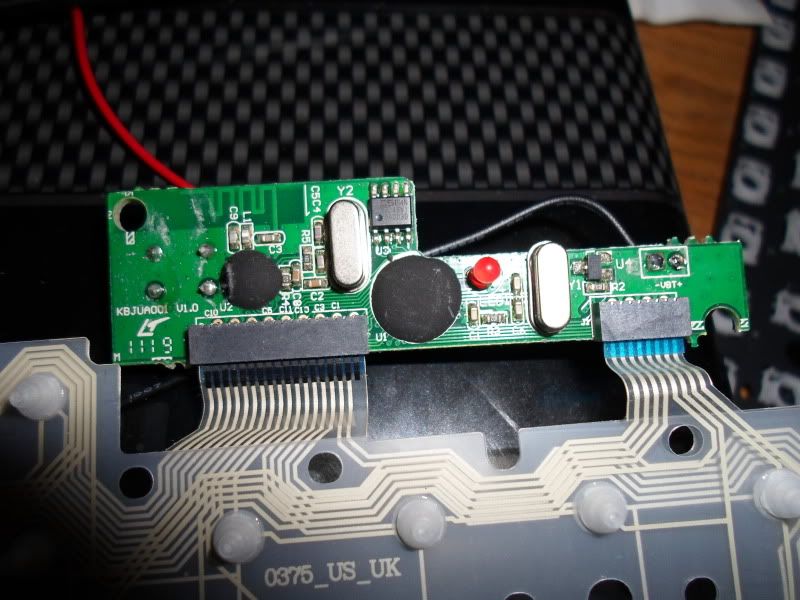 This is the brain of the keyboard and the wireless transmitter. This will be all I need from it. I'm going to trace out the switch matrix and wire up the buttons in a way that I don't have switches wired up to buttons on the keyboard that are control, alt, enter etc.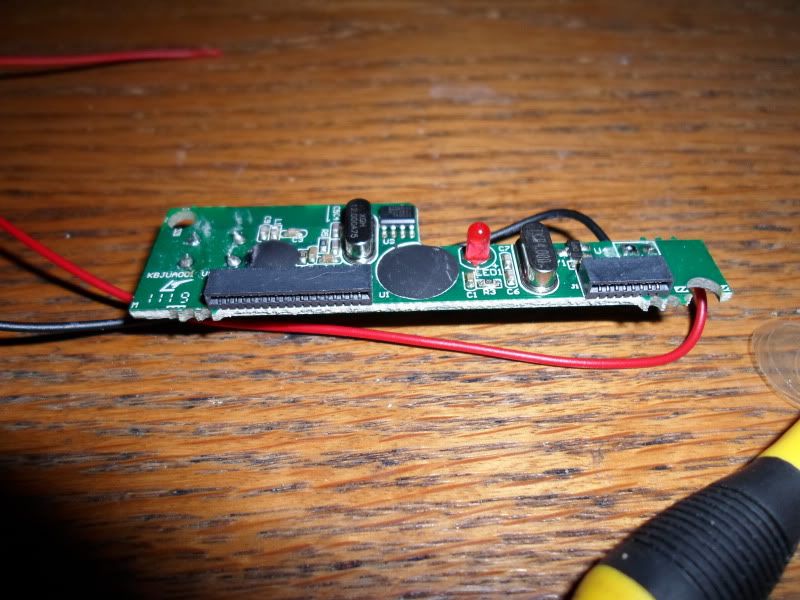 I acquired some plastic sheet from my local hardware store and got the layout done.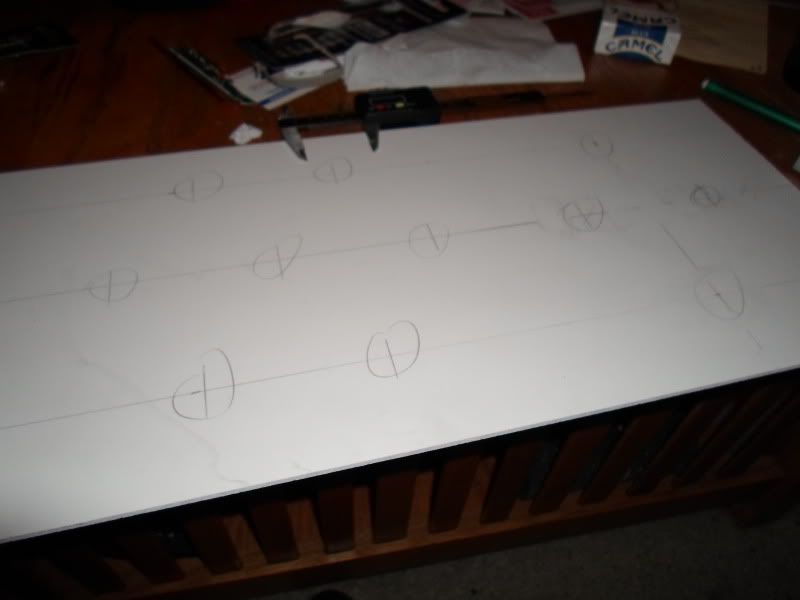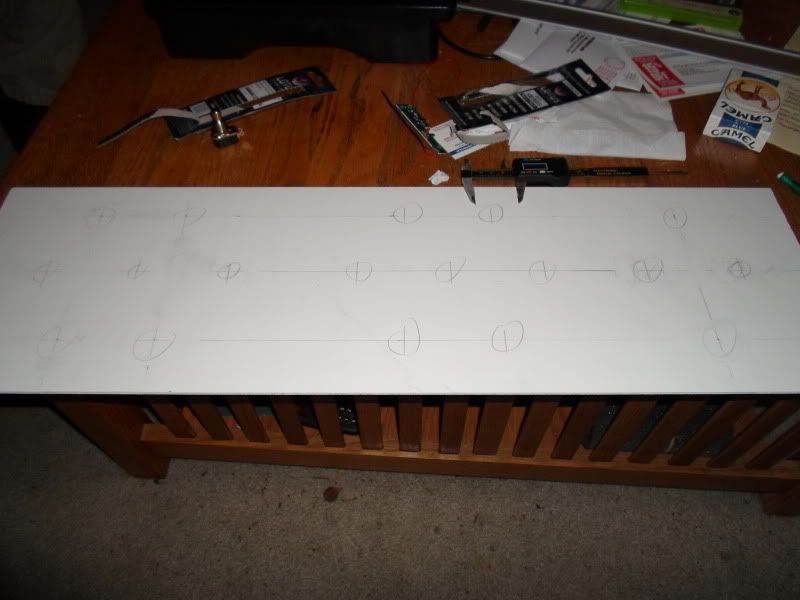 This is my trusty digital caliper: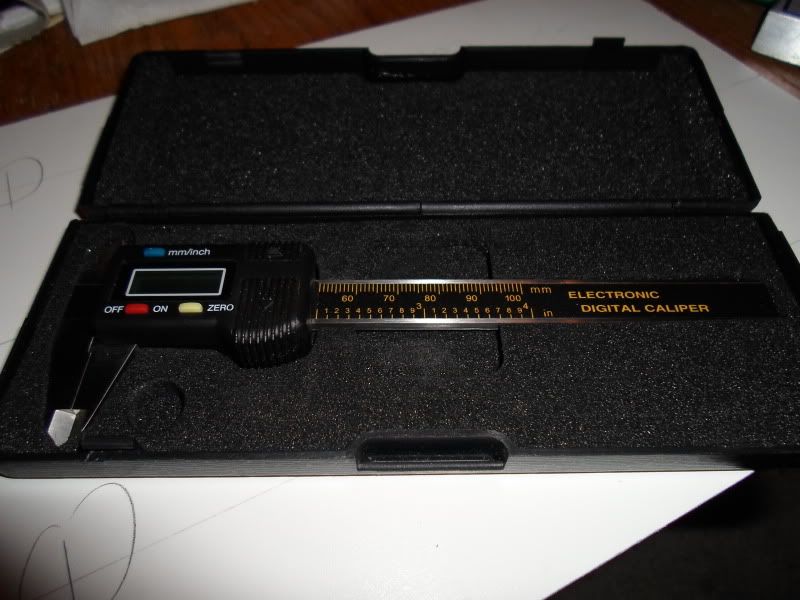 The case has my sweet band logo on it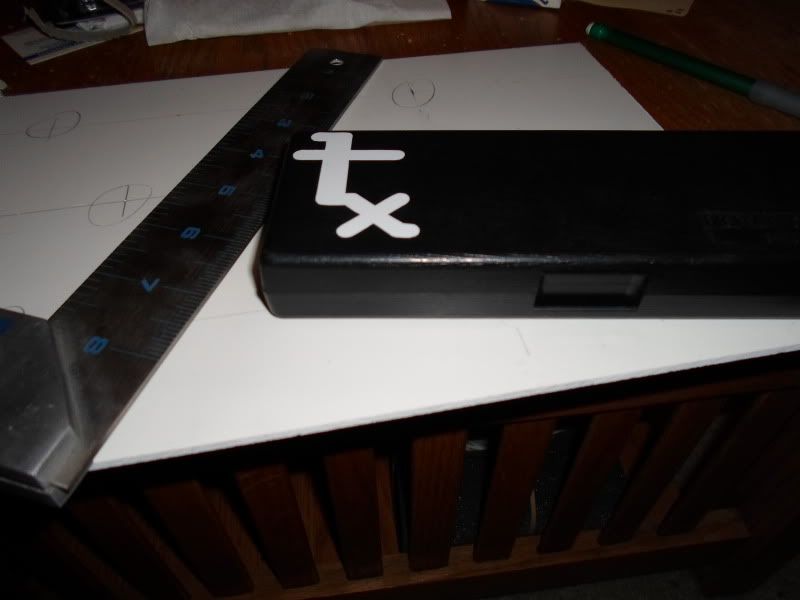 So, lets get some holes in this bad boy and add some switches from the sweet surplus store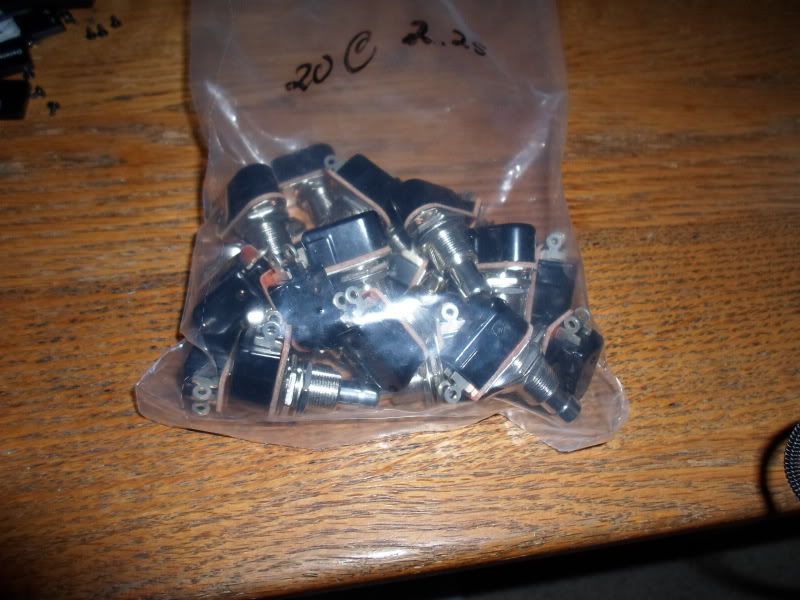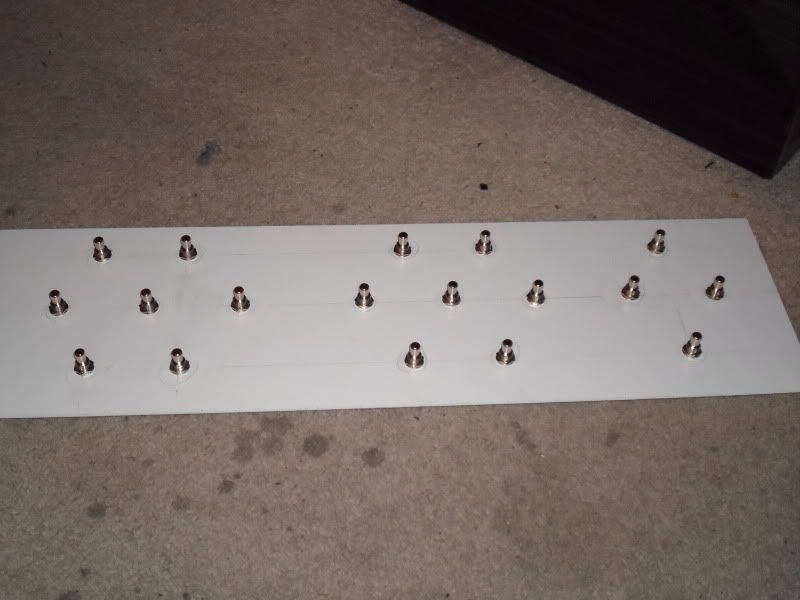 Now for the plexi and some holes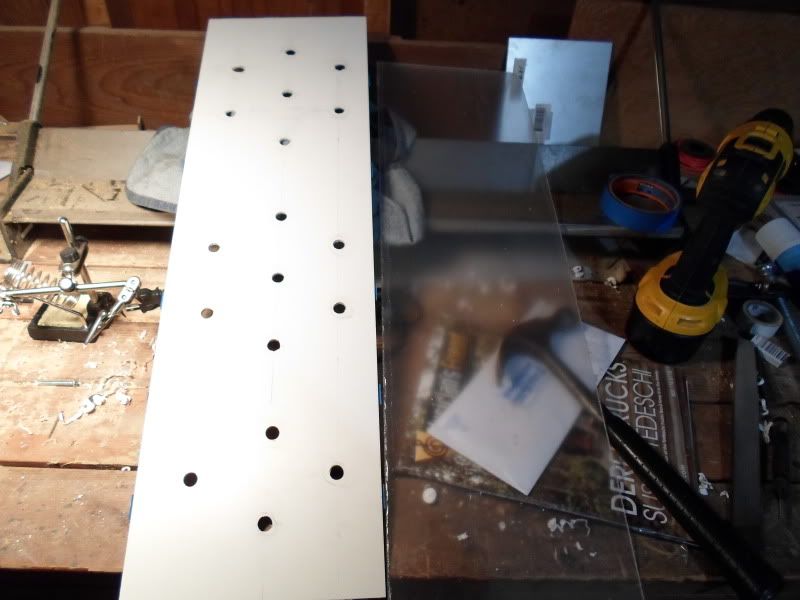 but I ran into a problem, don't use a hand drill on plexi. or this will happen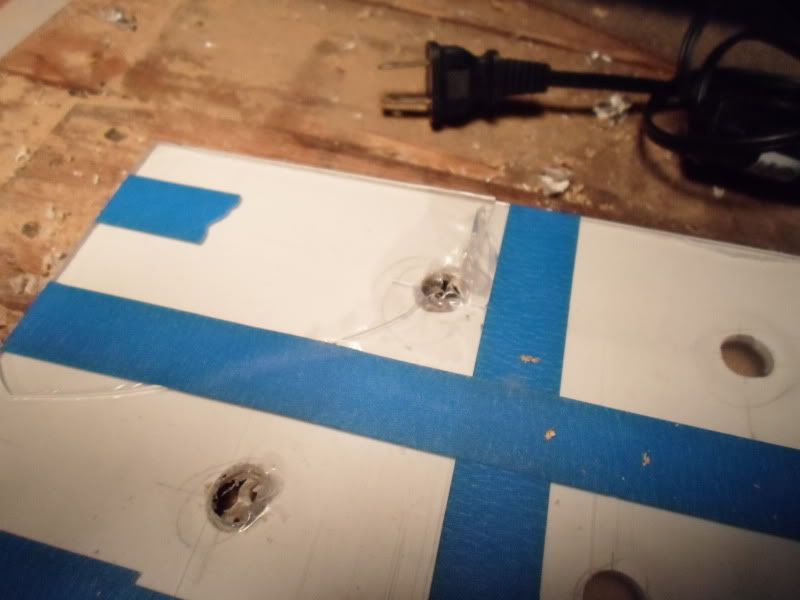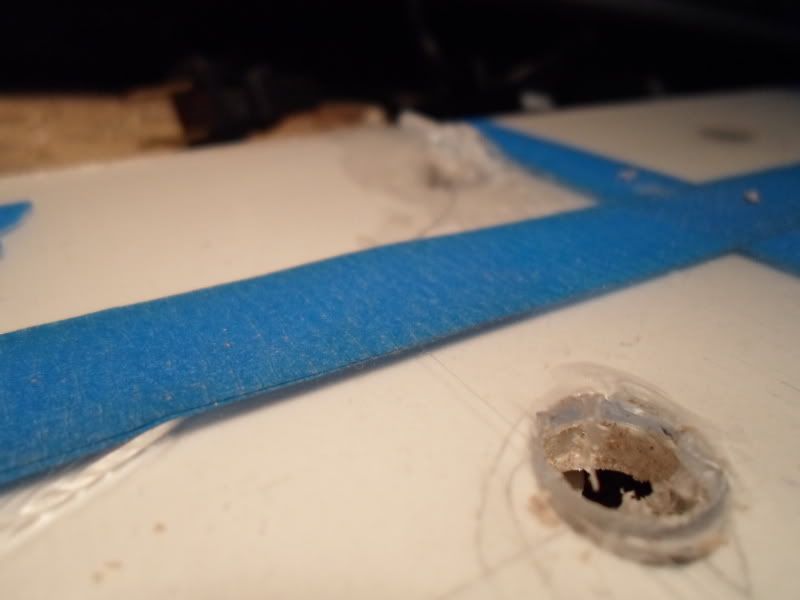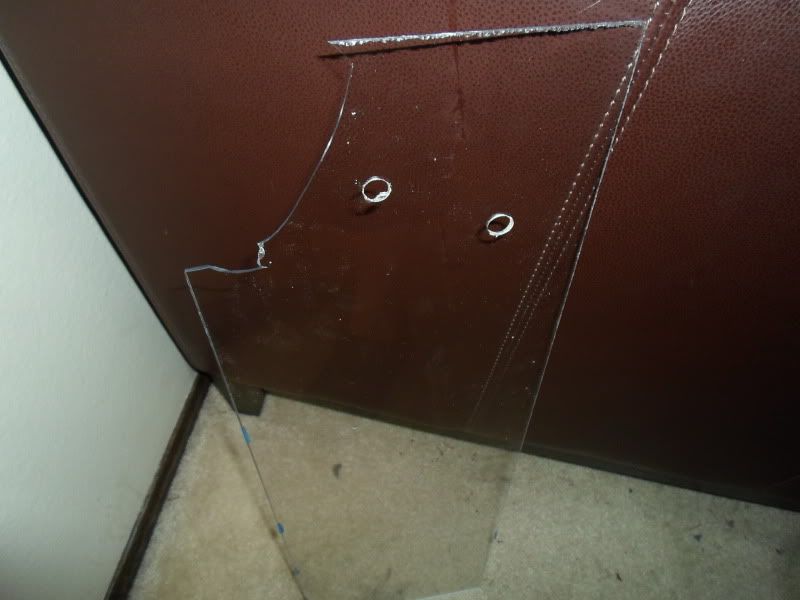 Enter my drill press
Much better results.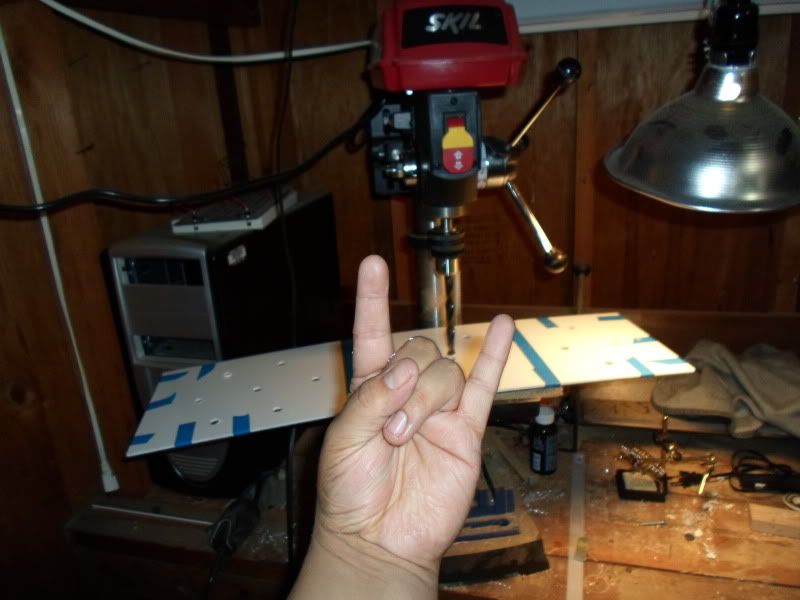 I suppose I should mention that I'm using plastic and wood for this thing since it's wireless and the transmitter and switch matrix need to be inside. A metal housing would not work very well.
To add some structure, I cut some small blocks of wood to place next to each switch. On a side note, my pool table really needs some new felt...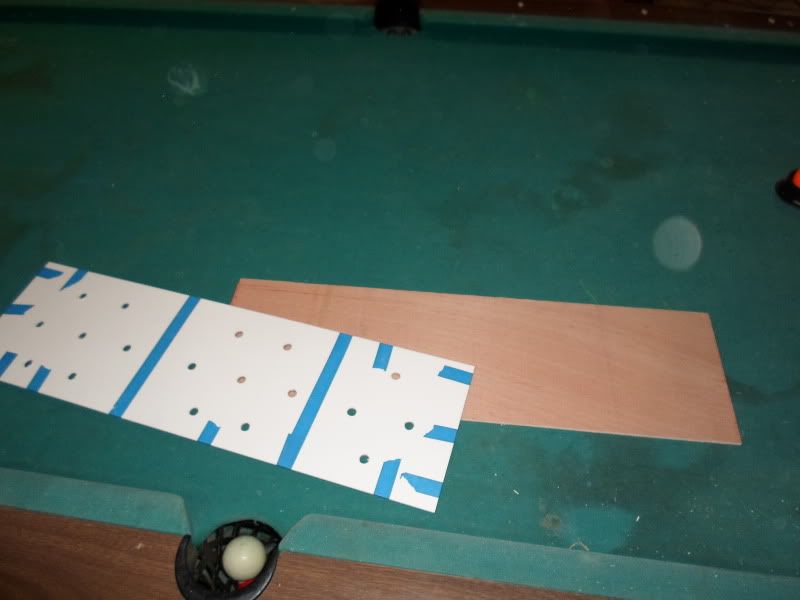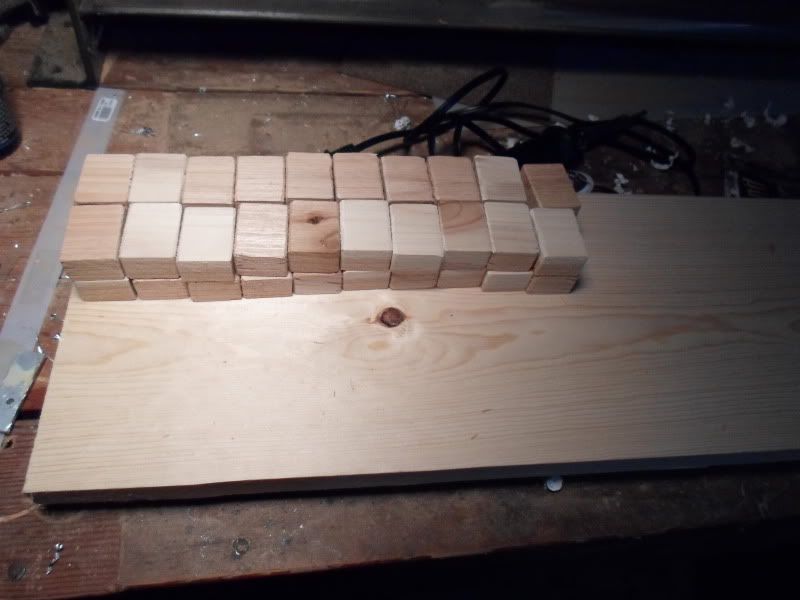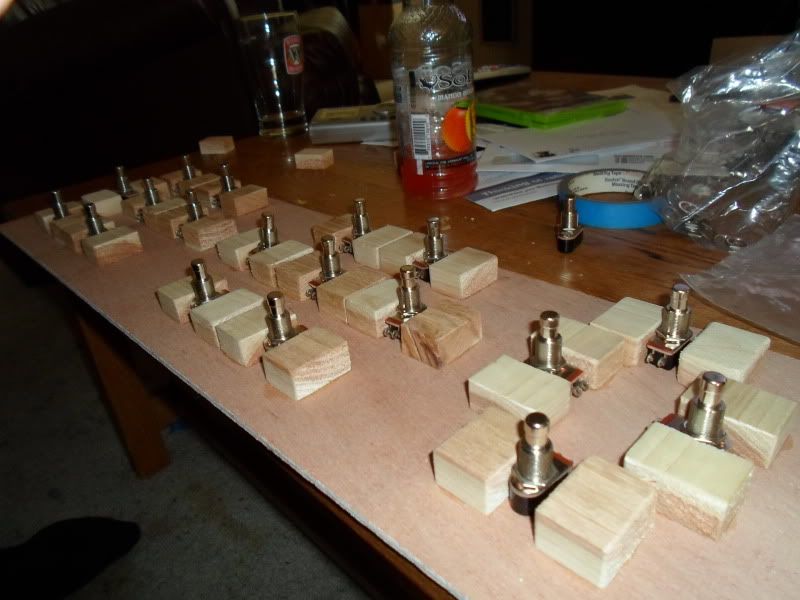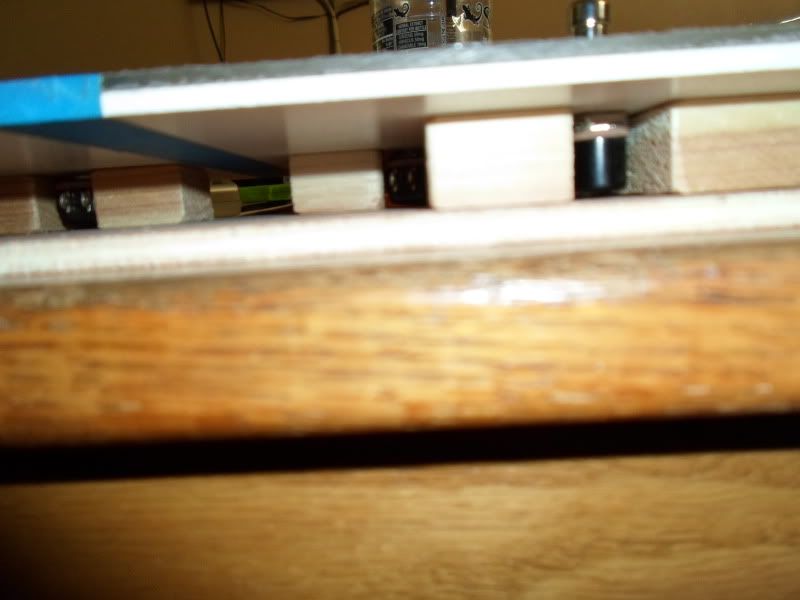 Here is the start of the frame. I had this wood laying around and it should look pretty nice when I'm done.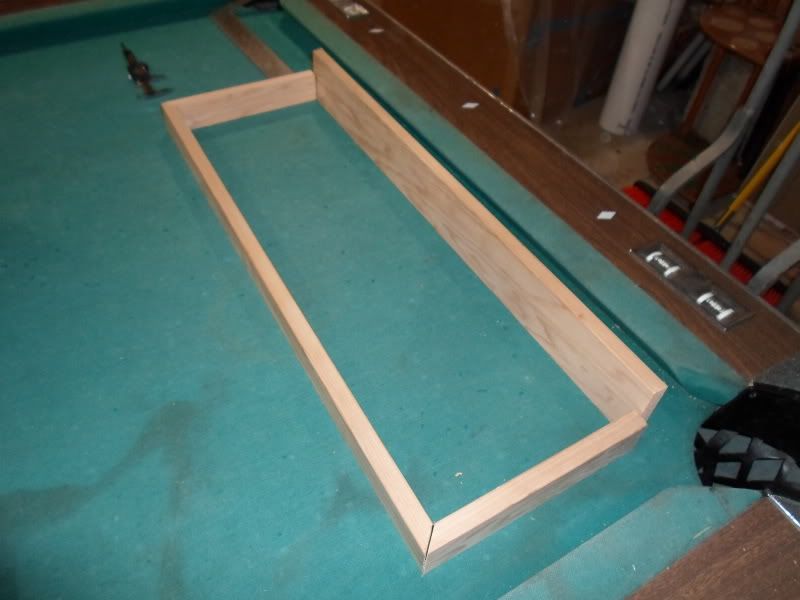 That's all for right now, but I'll update you all as I get things done.
I still have a lot to do, but it really shouldn't take too much longer to finish. I'm really excited to get this done so I can start using it.