Just thought I'd post some progress pics of one of my current projects.
Used to look like this, and put a winner of a ding in it - time to mod! *rubs hands together*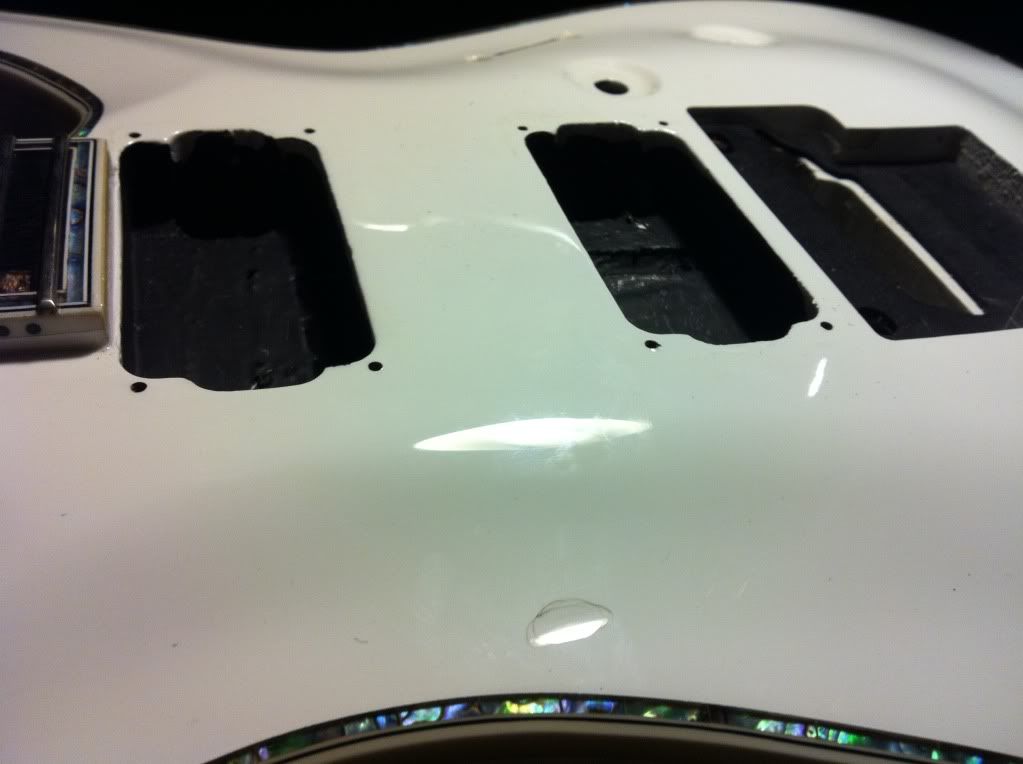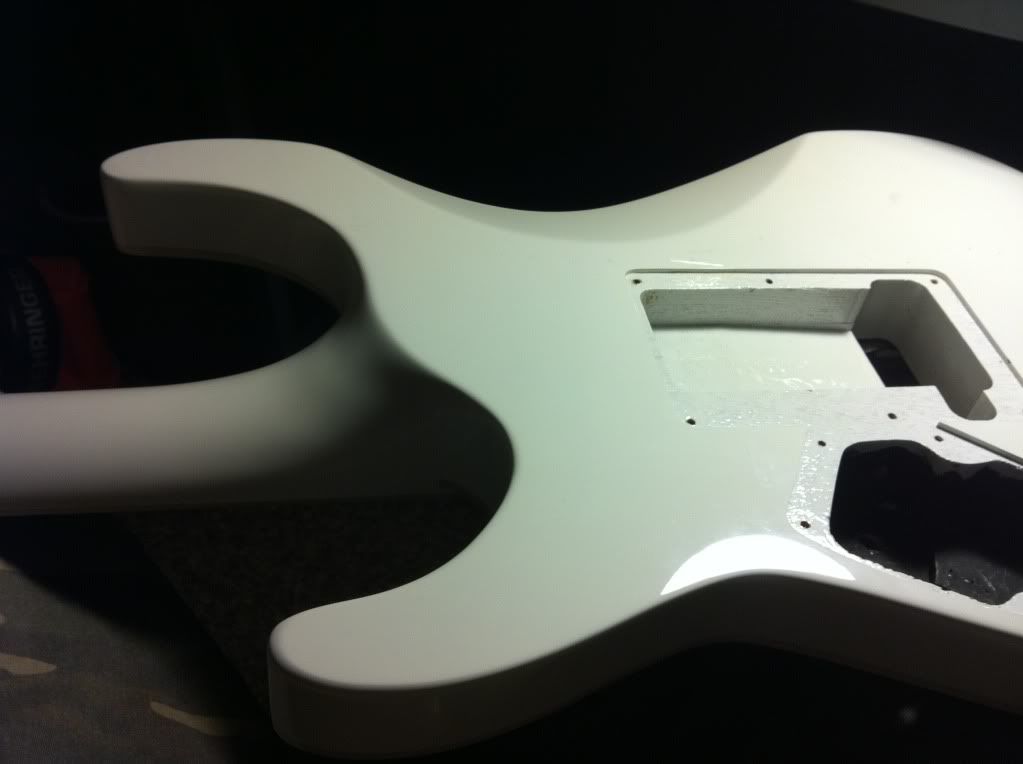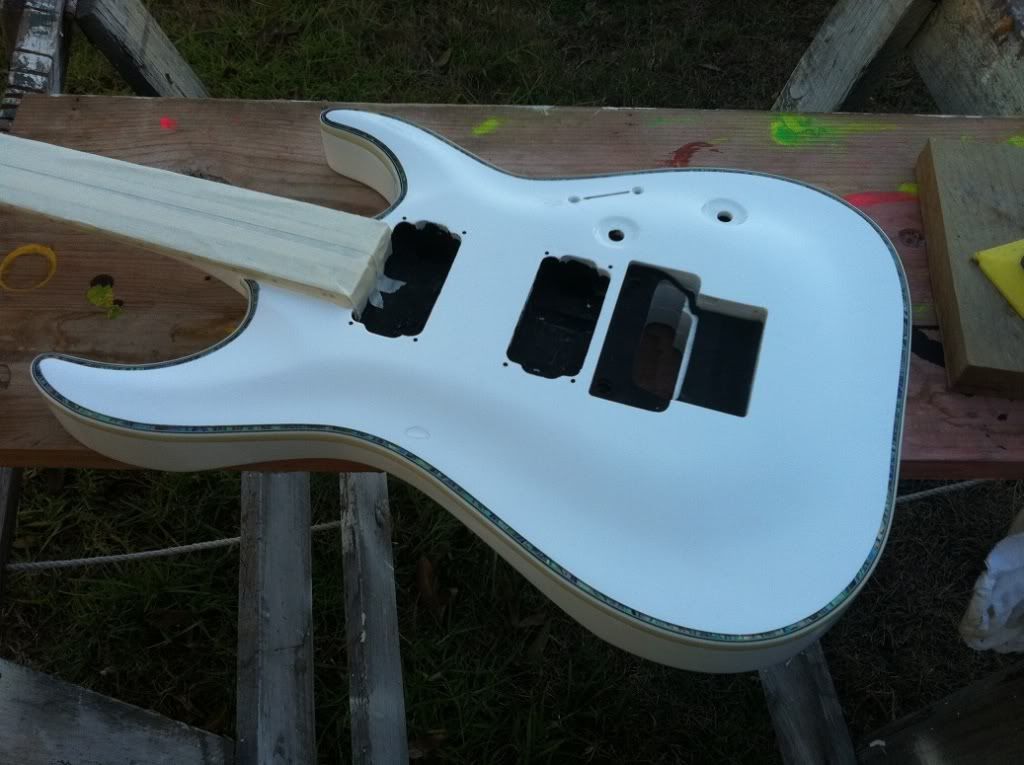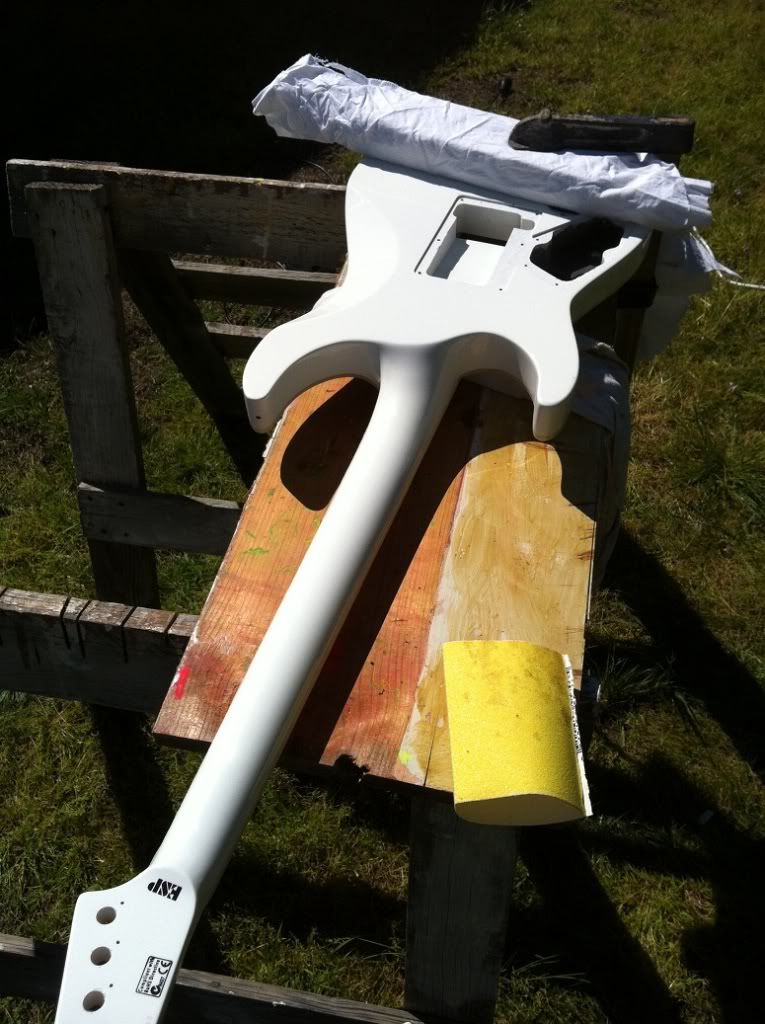 After sanding the top, I found a really awful carved top they just slapped on there.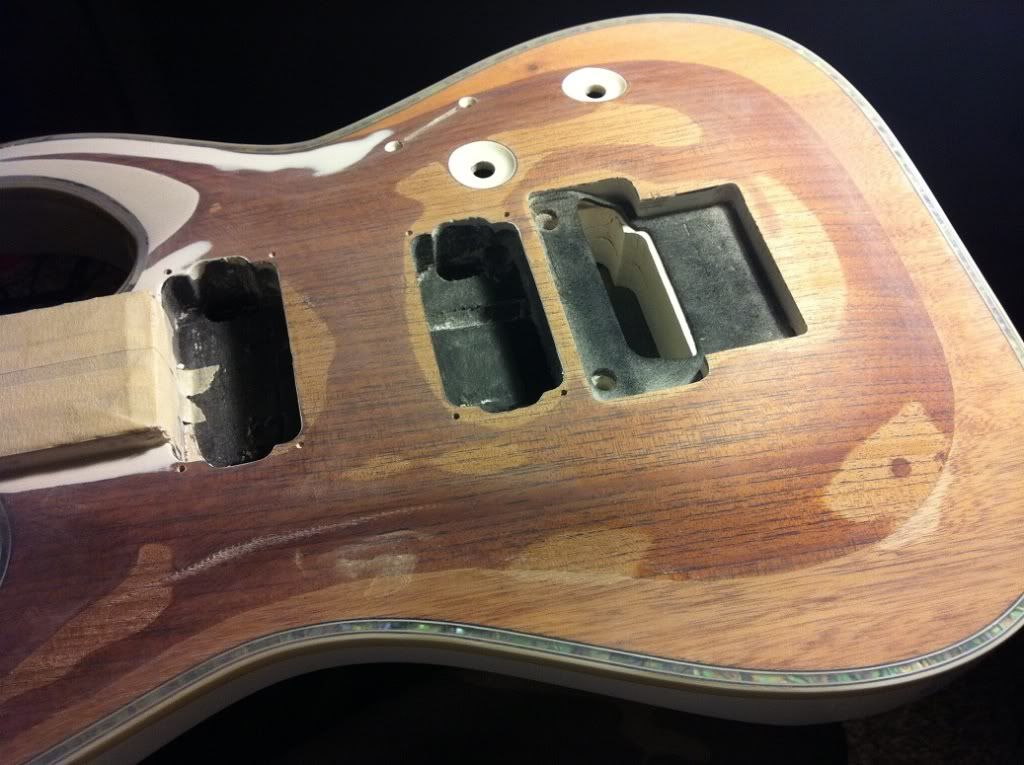 More sanding pics: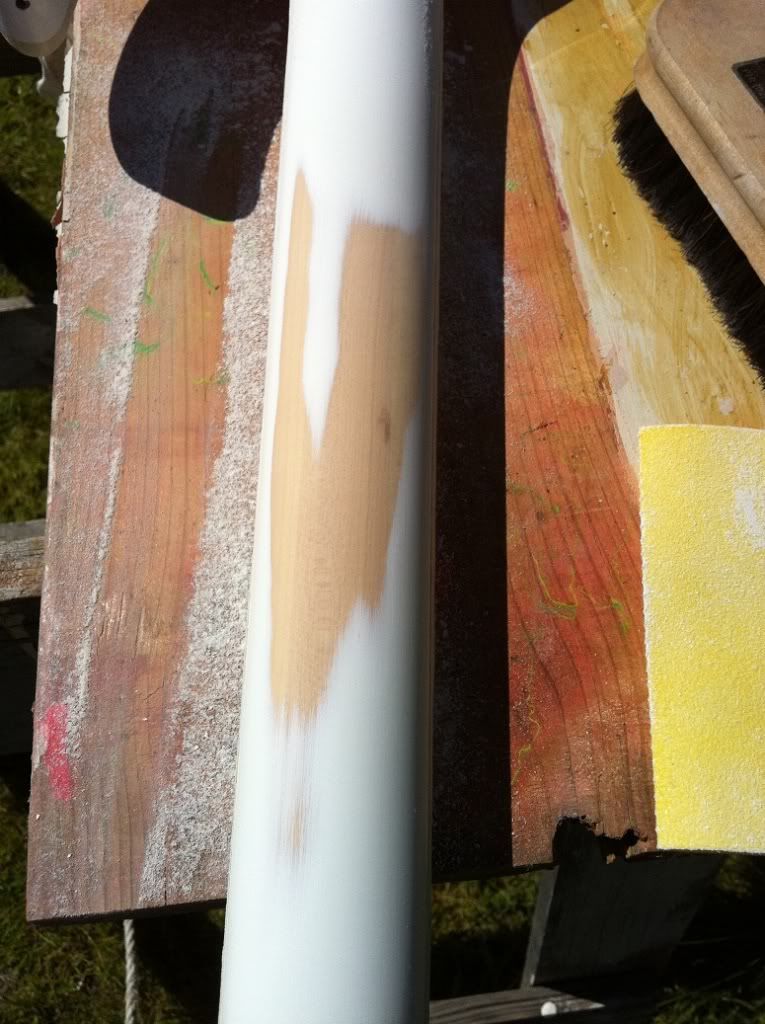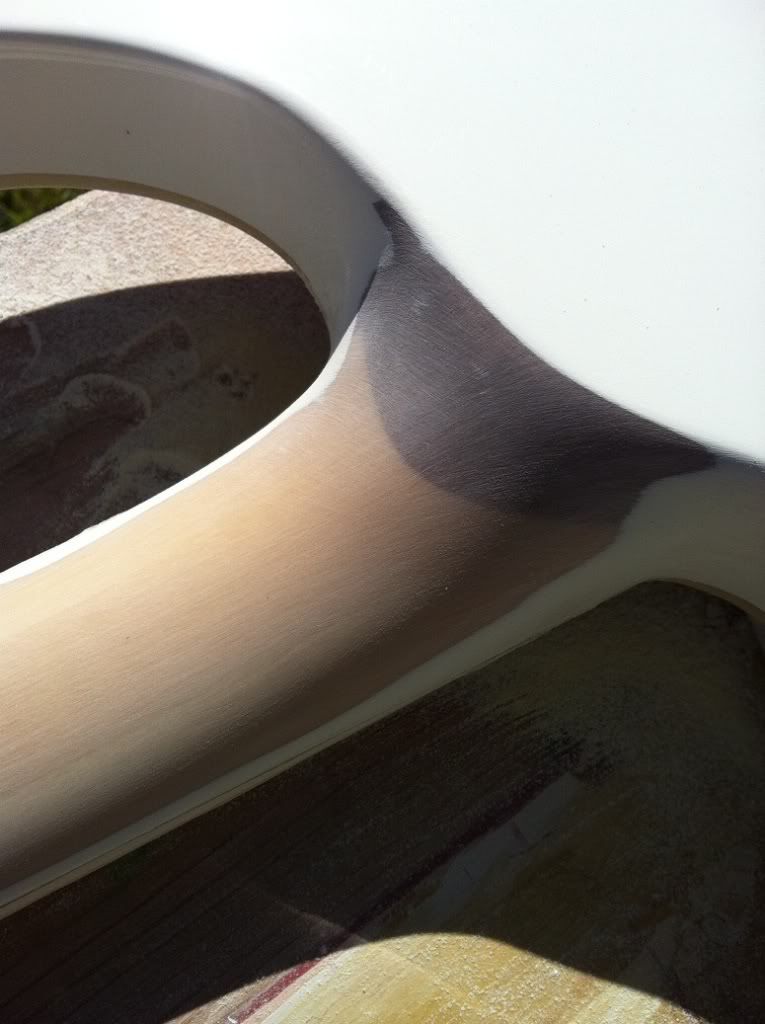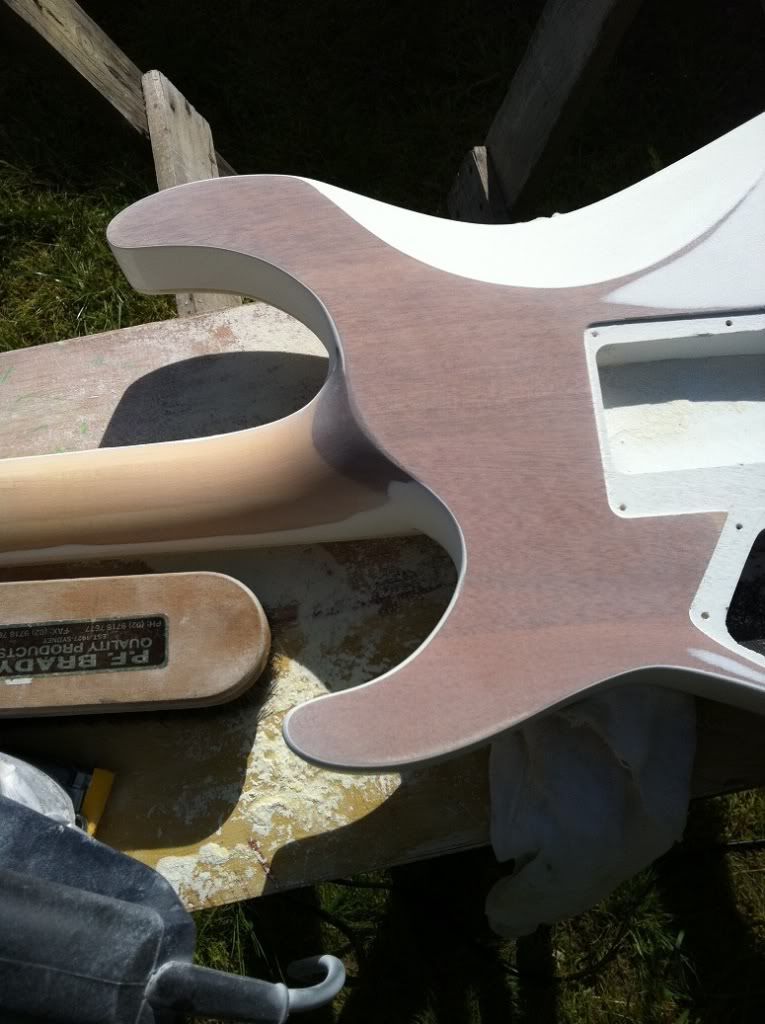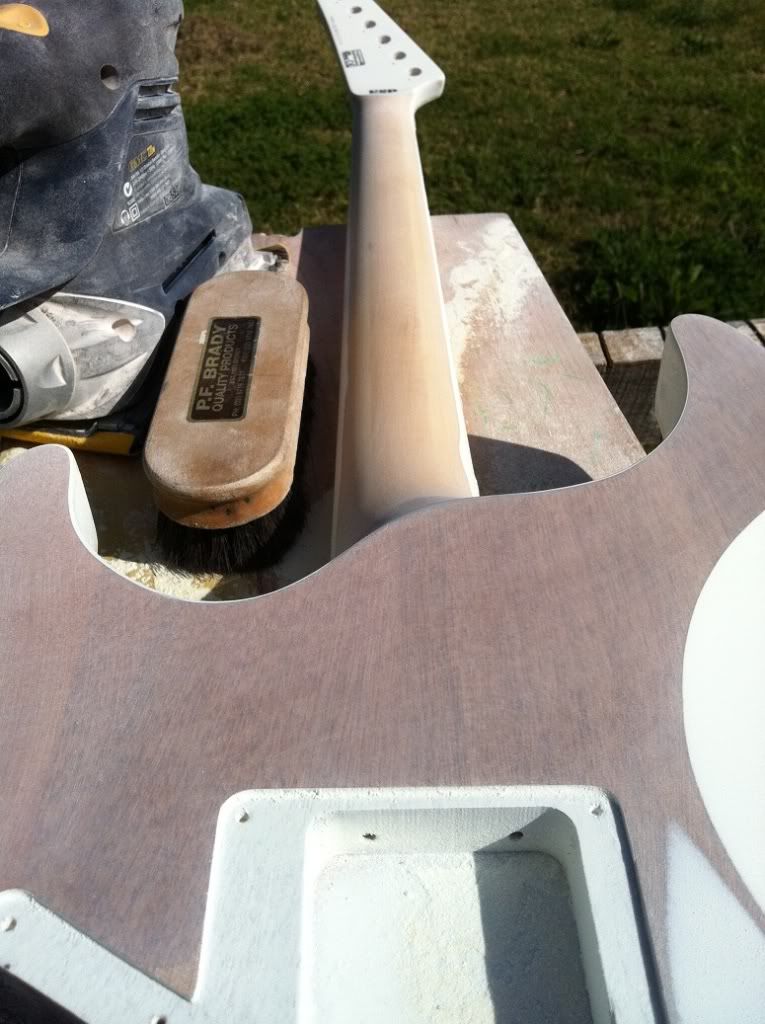 Started carving the heel: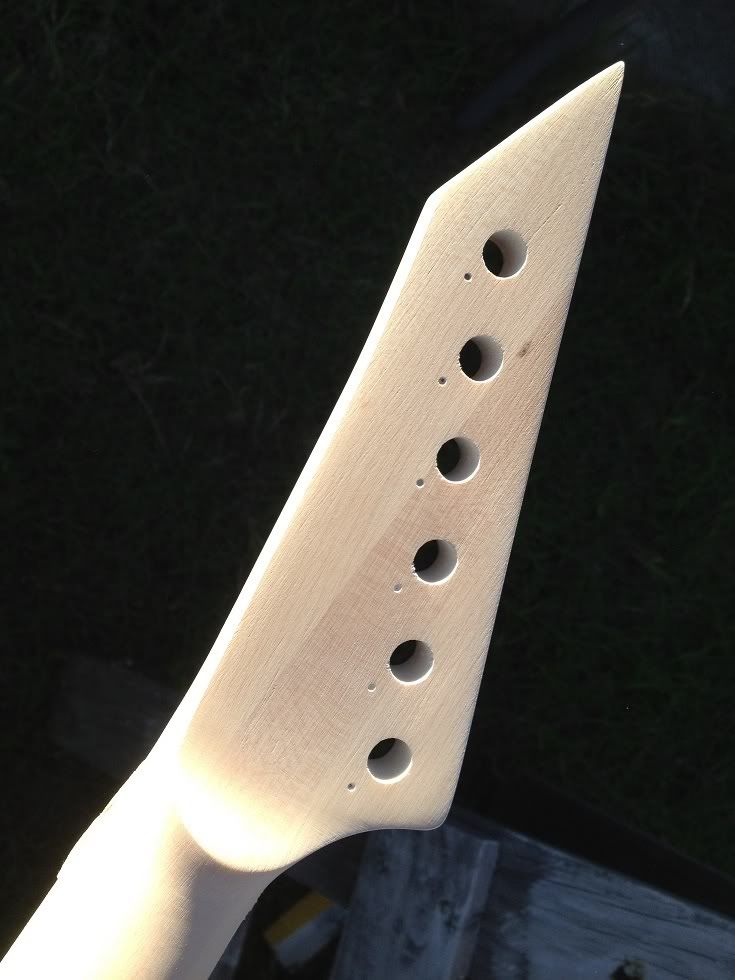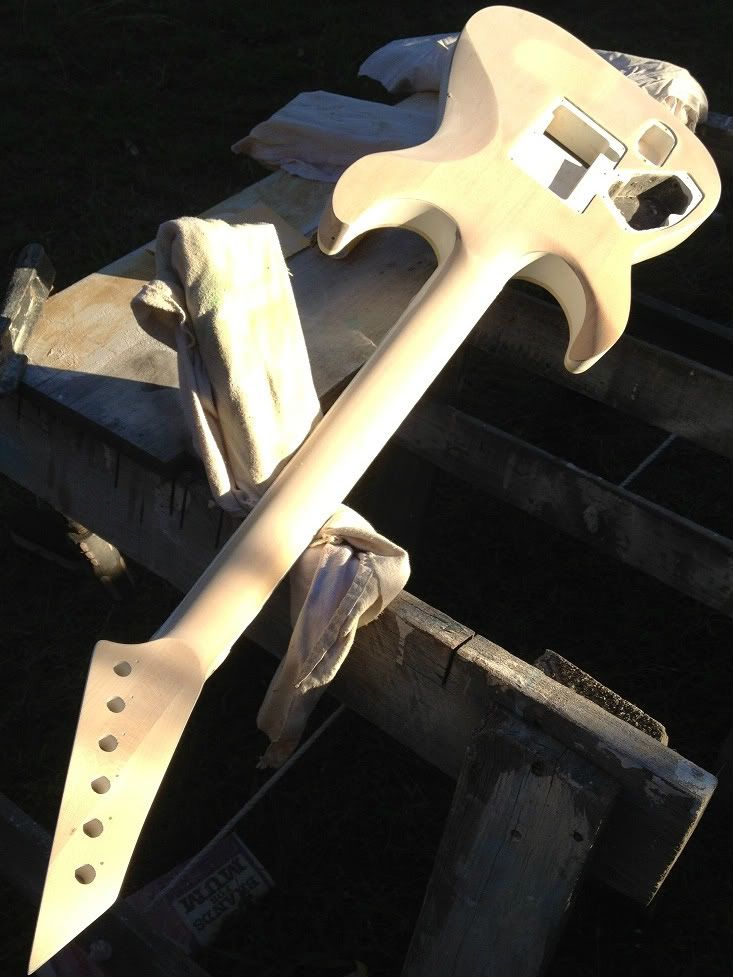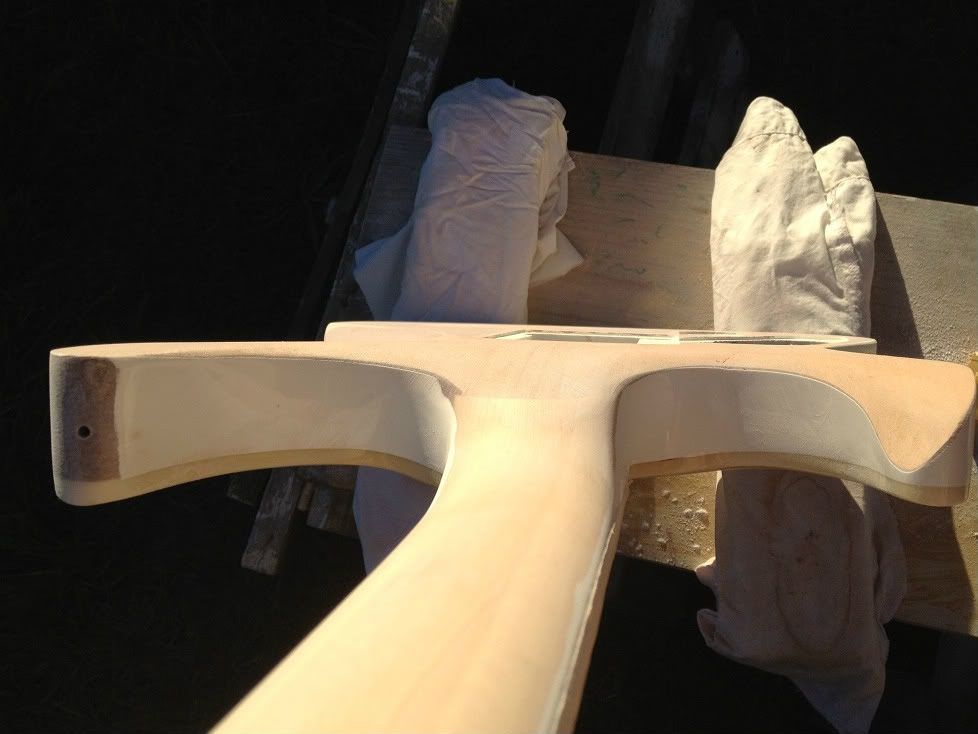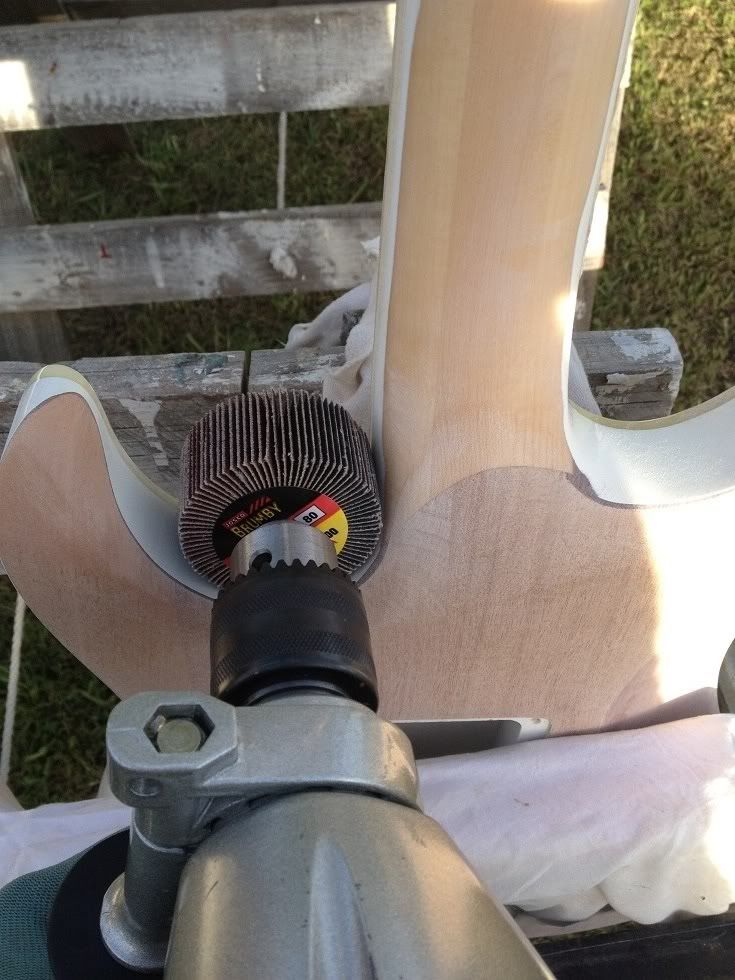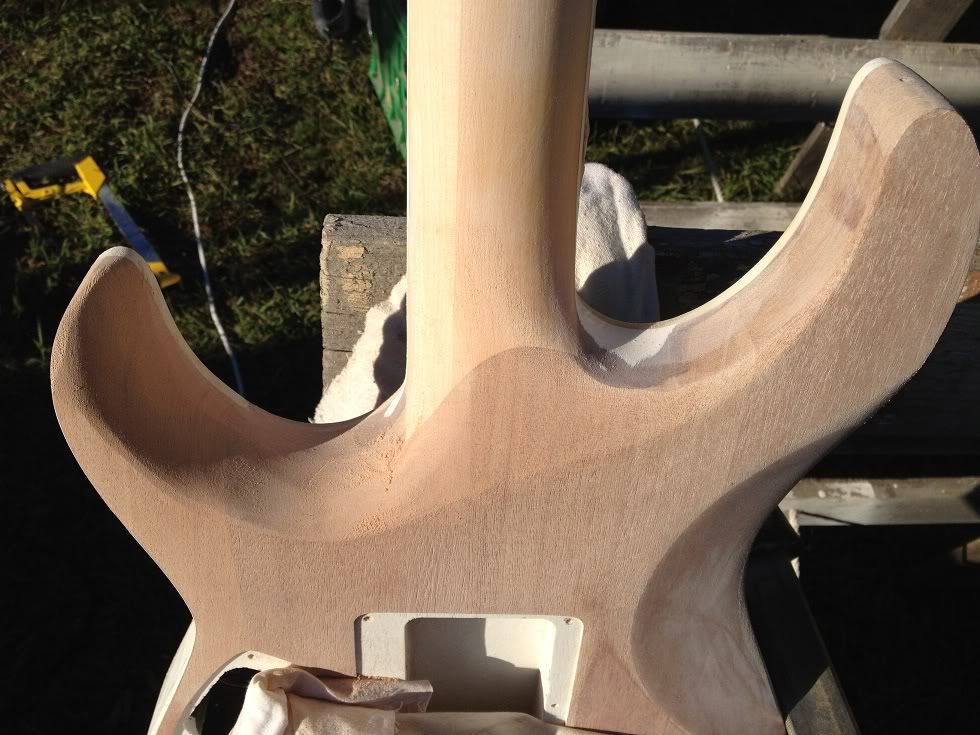 To avoid frustration, I'll mention that I'm not really going to post any futher progress pics of the top of the body until it's looking respectable. It's a case of two-face here, one side looking fine, the other's a mess.
Fine sanding: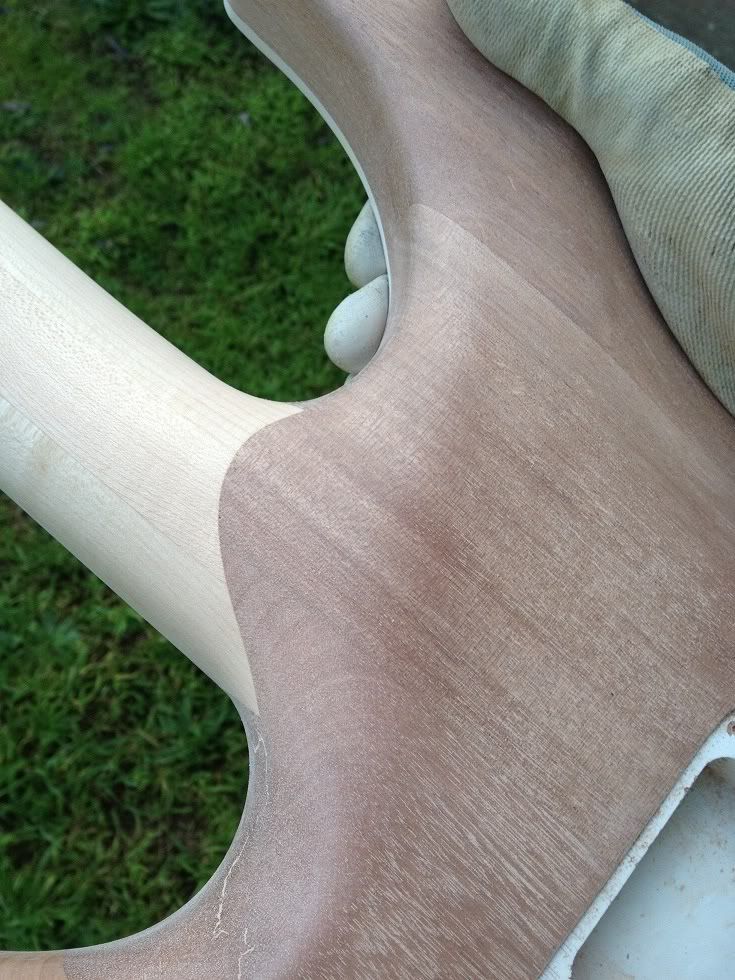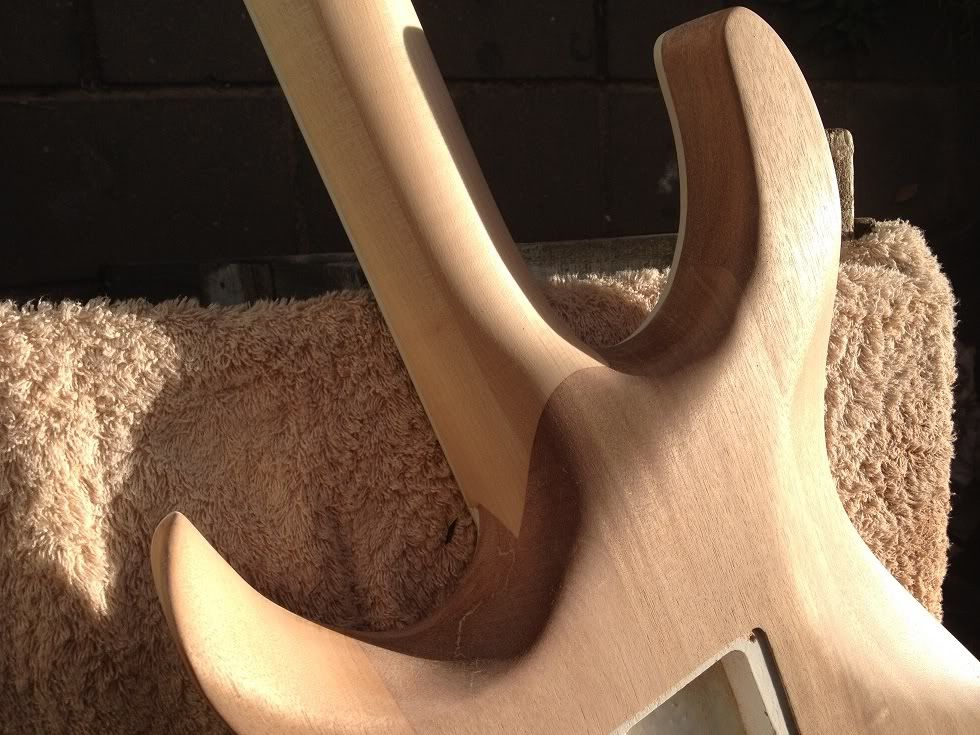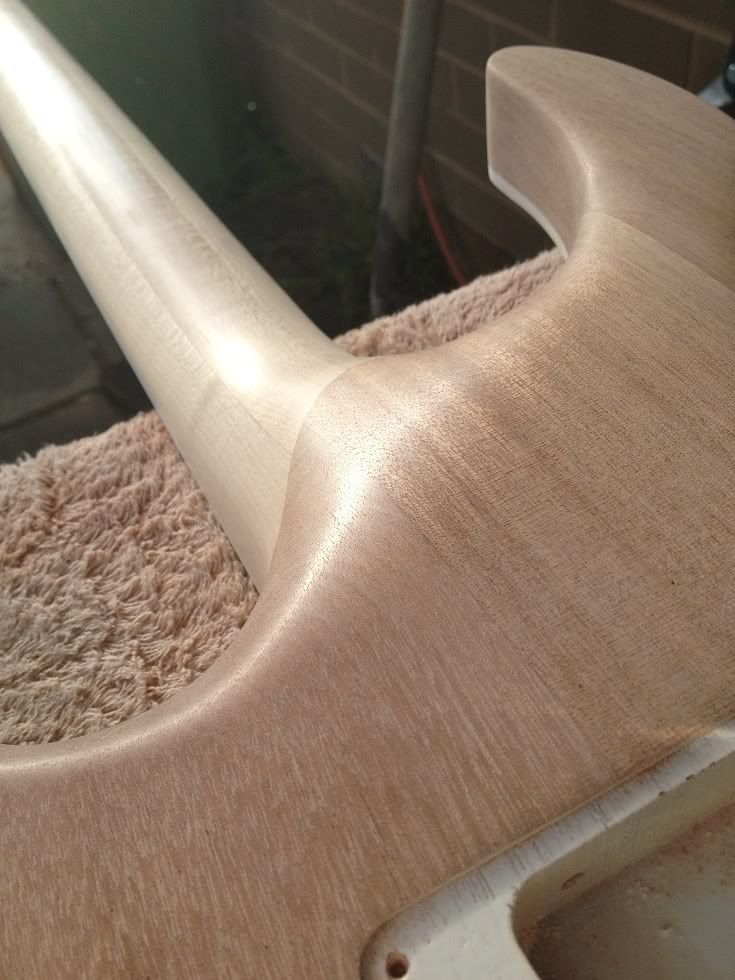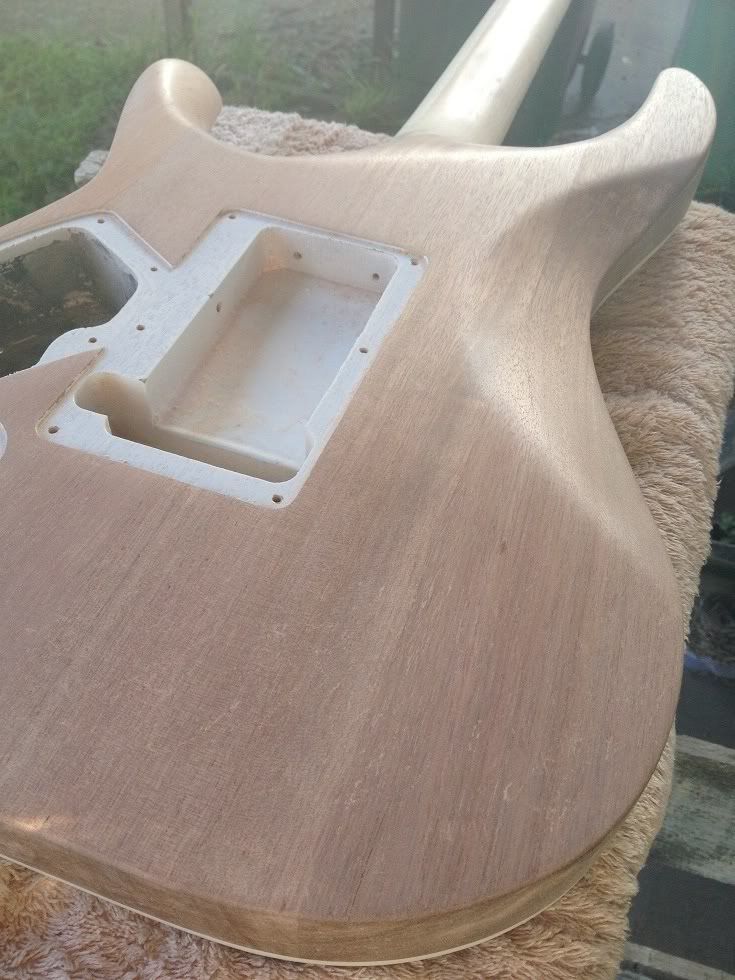 After 3 coats of satin tung oil: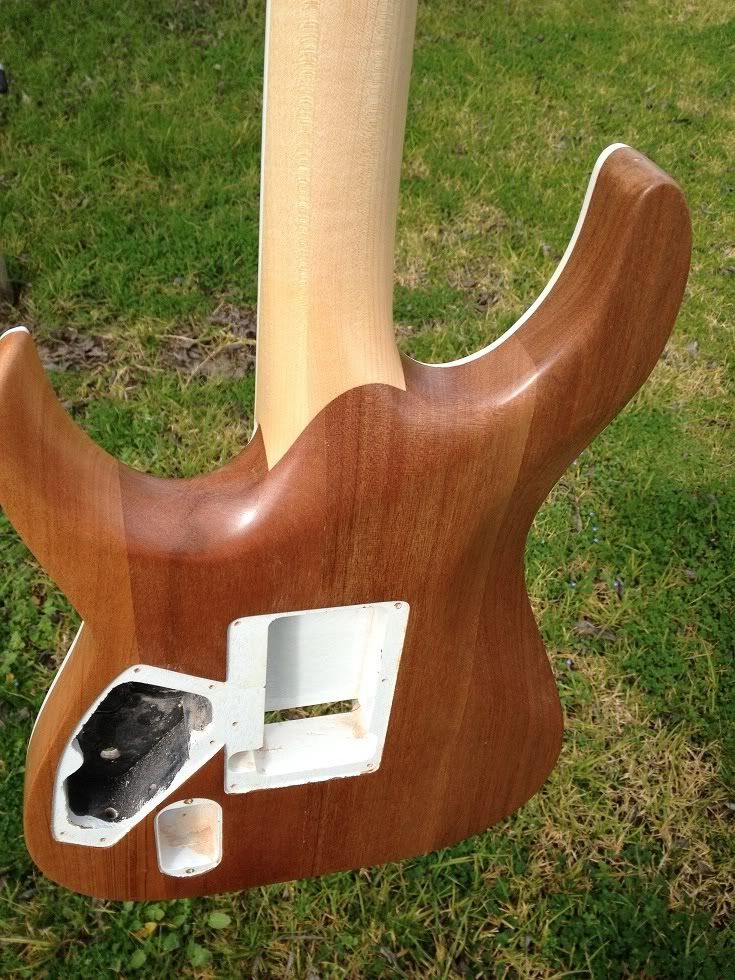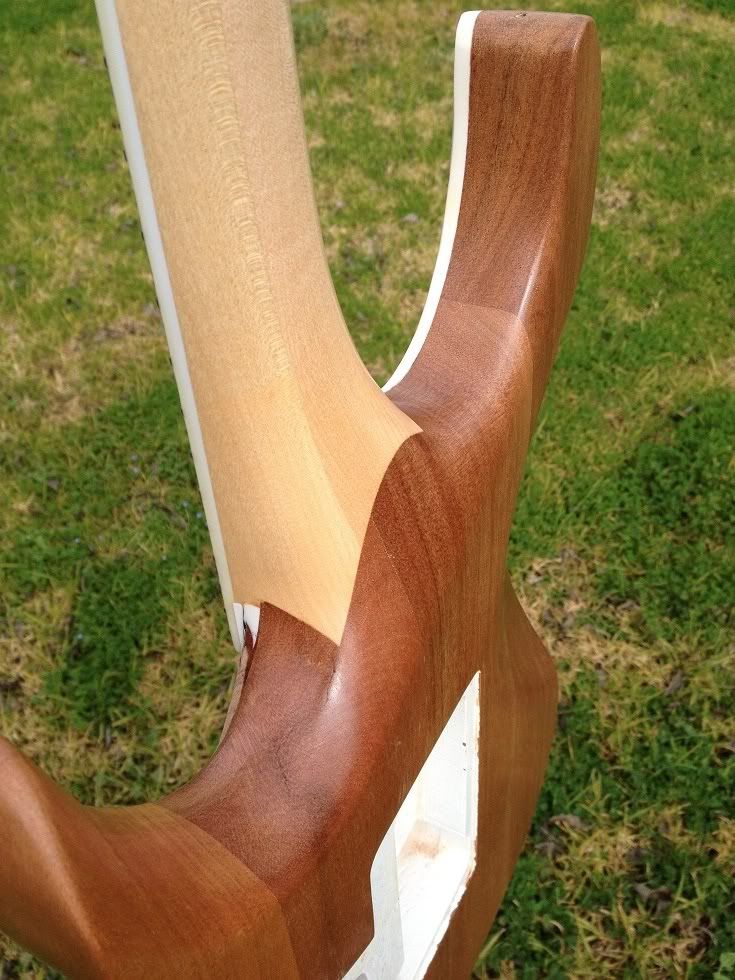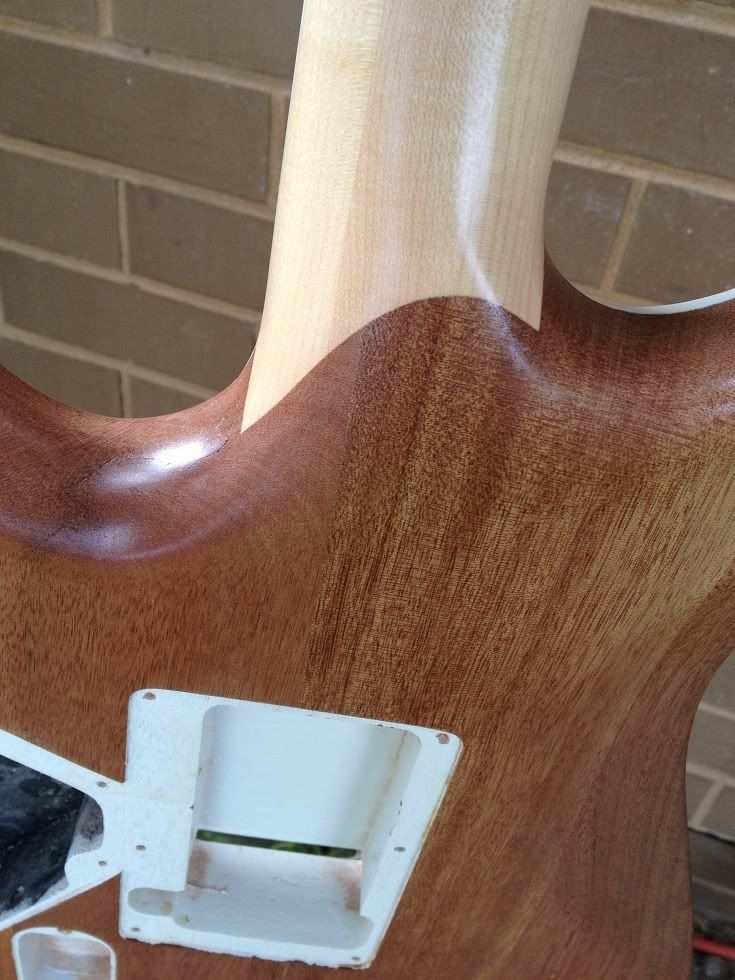 Apologies for indoor pics, this is after 4 coats of tung: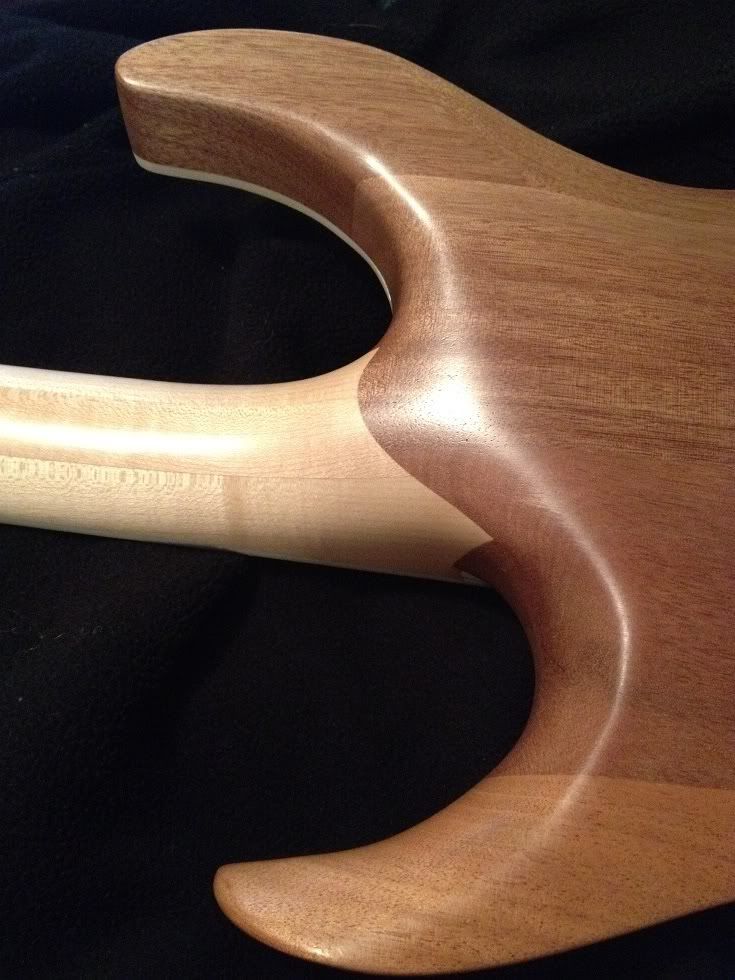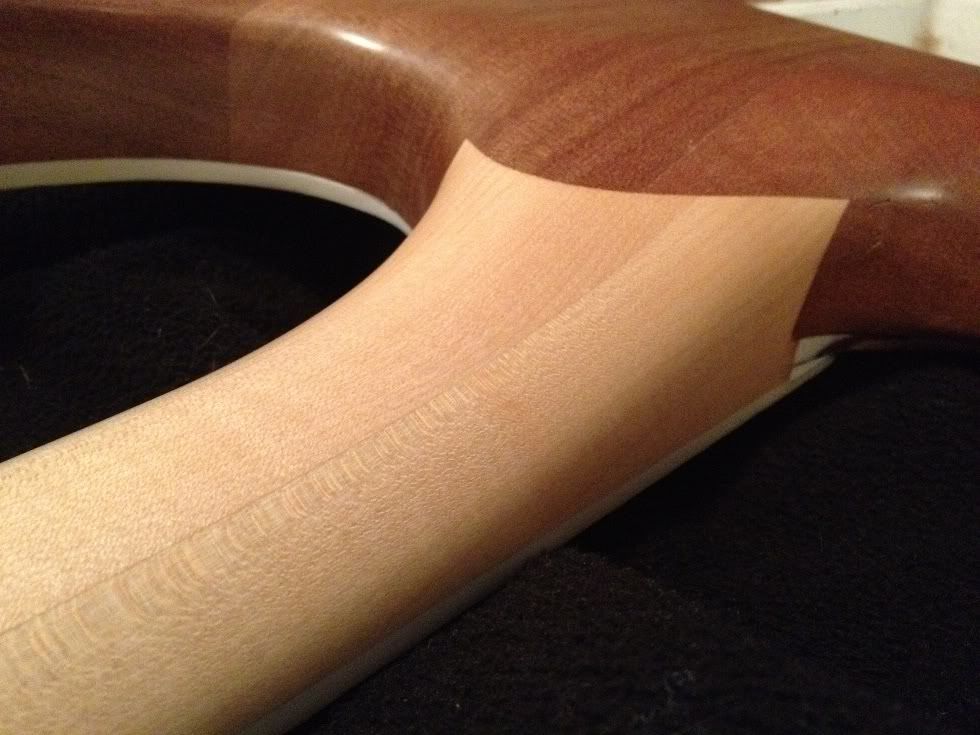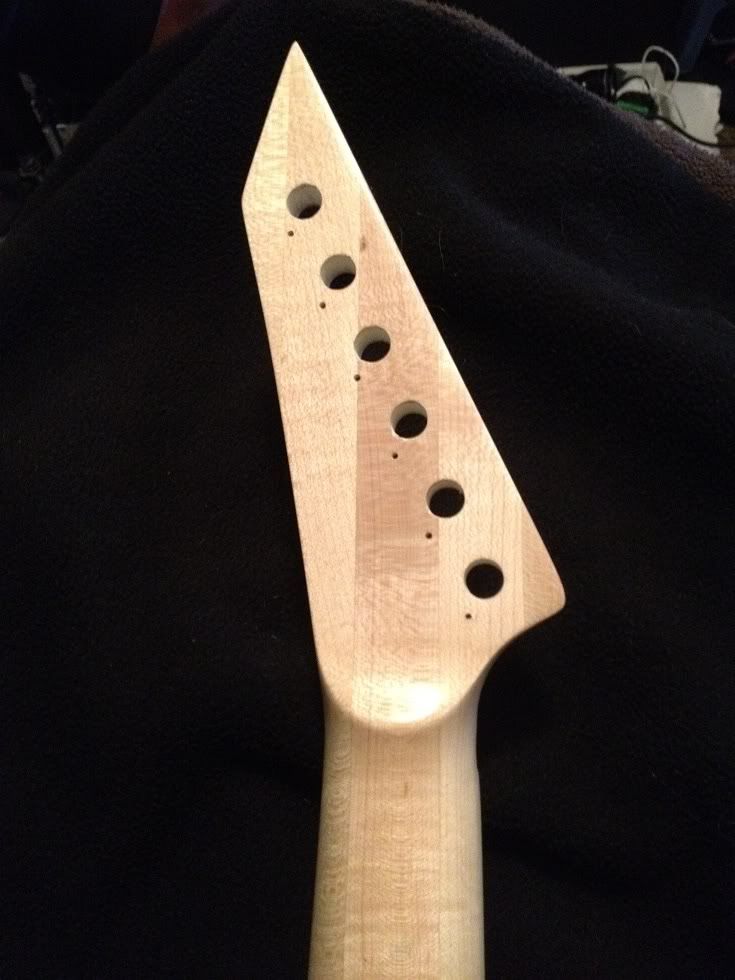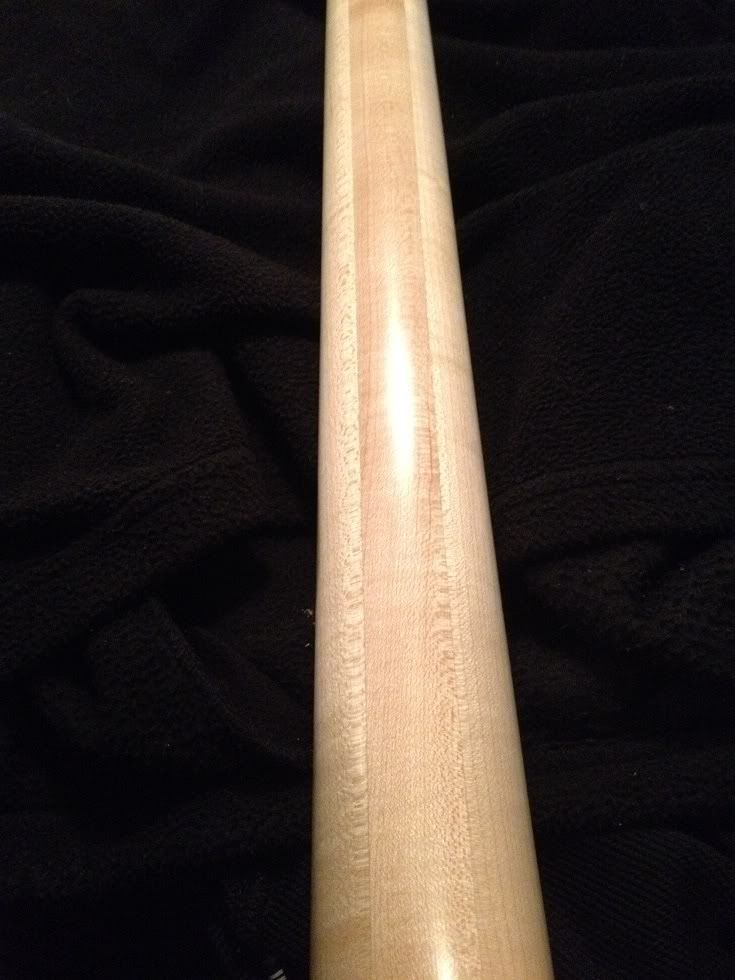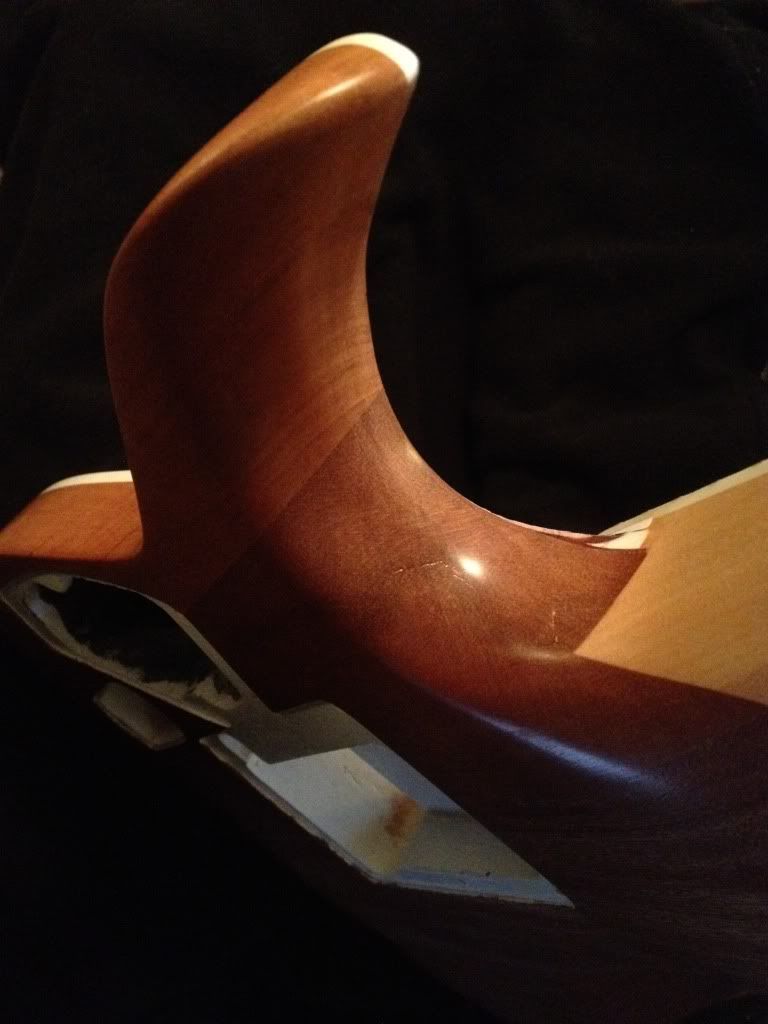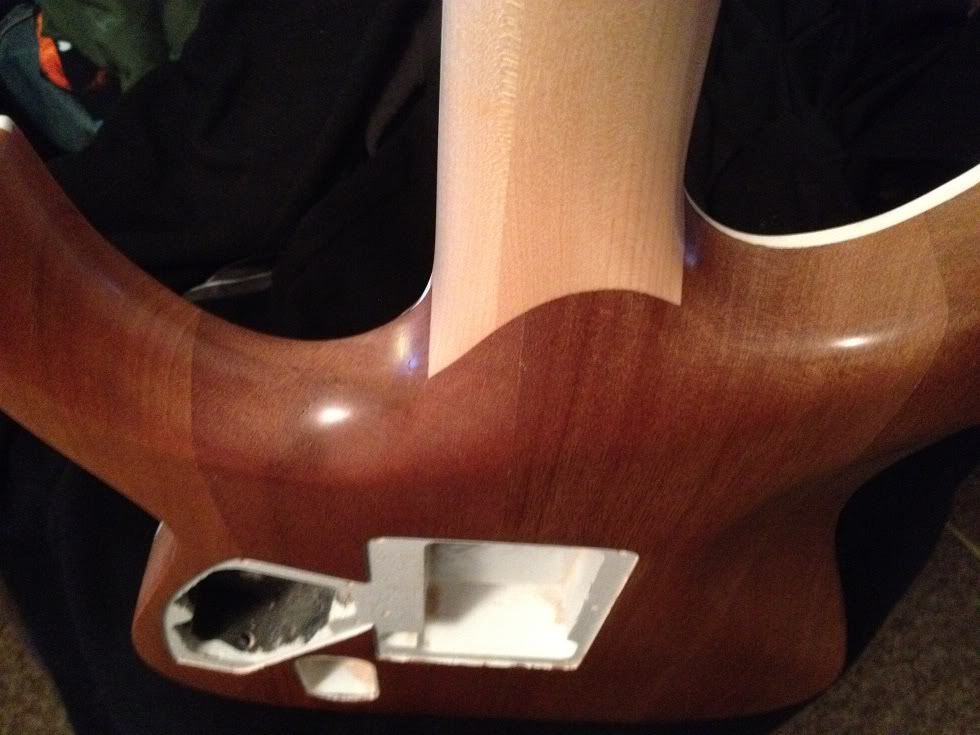 Pickup cavities are being modified for direct mount, will fill pickup ring screw holes. Black or Chrome OFR is being sourced, still not certain which pickups will be used. The front of the body, headstock and ALL binding will get paint. As to the colour of paint, I'm sure I'll be changing my mind right up until it's coming outta the spray gun. Primer/undercoat spraying may occur as soon as this weekend if the rain holds off.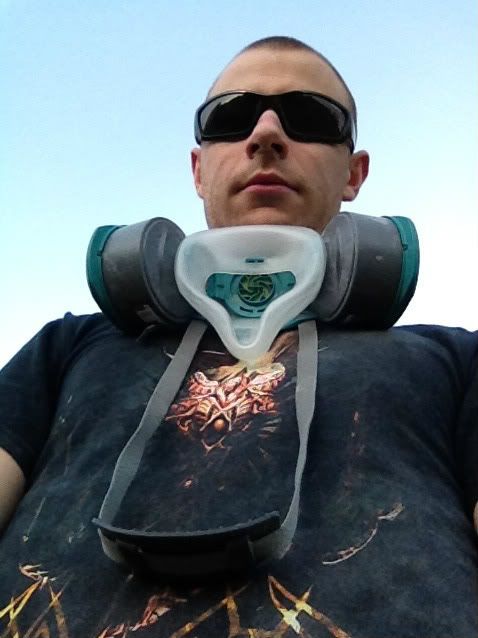 For those uninitiated with paint and wood dust - Try to use a respirator with appropriate filters, no matter how much of an inconvenience it may seem.
Cheers. Expect some further updates within the coming weeks.