I repair a lot of headstock breaks, almost always guitars with pitched headstocks, i.e: Gibson's, Epi's (lots), old Ibanez's, etc.
What you're seeing is somewhat of a rarity among head breaks unless your name is Yngwie, Ritchie or Pete - a shattered Fender, in this case a Jazzmaster. Now, because of the straight headstock, Fenders just don't break by falling off the stand, coming off the strap, tripping on the cord while it's leaning against the amp, etc, all the usual ways that afflict most angled headstocks by clumsy accident. No, no...you have to make an effort to break these buggers, as was the case here.
Anyhoo, here's the initial presentation to my bench:
Ouch. A baaad one.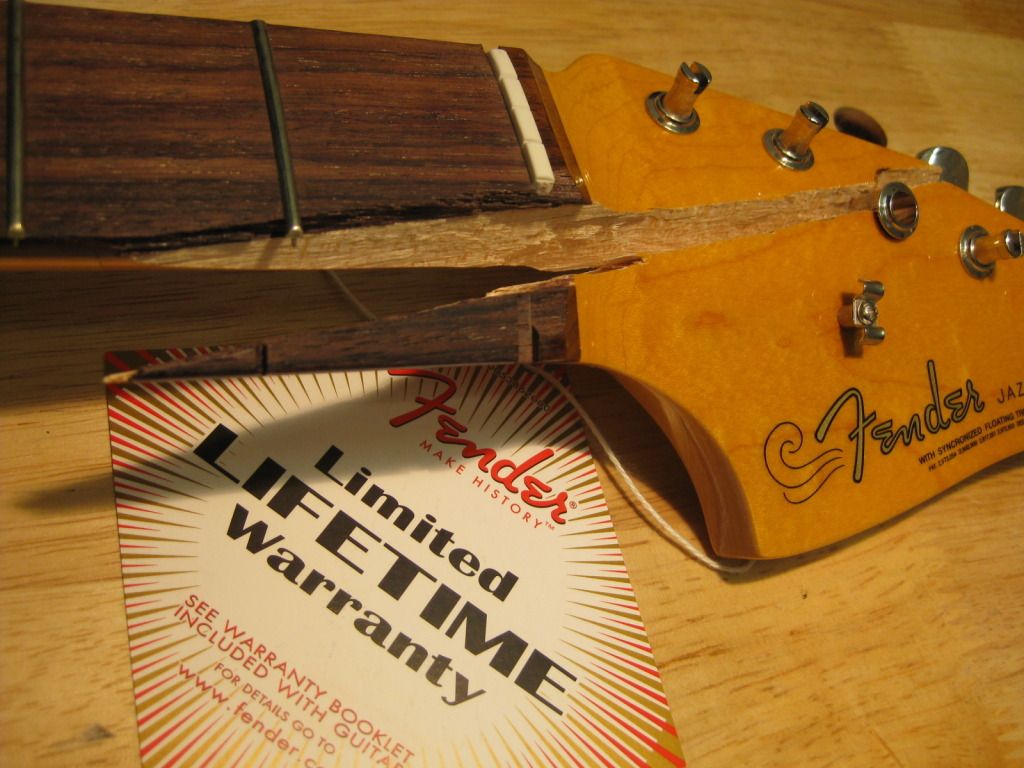 I'll spare you the usual clamping, gluing and so forth, which is not very interesting.
After the main sections are back together, we're unfortunately missing some glaringly obvious chunks and bits that disappeared into the void somewhere, and must be replaced.
A small piece of maple from the back of the neck. You'll be able to feel this while playing, so that won't do.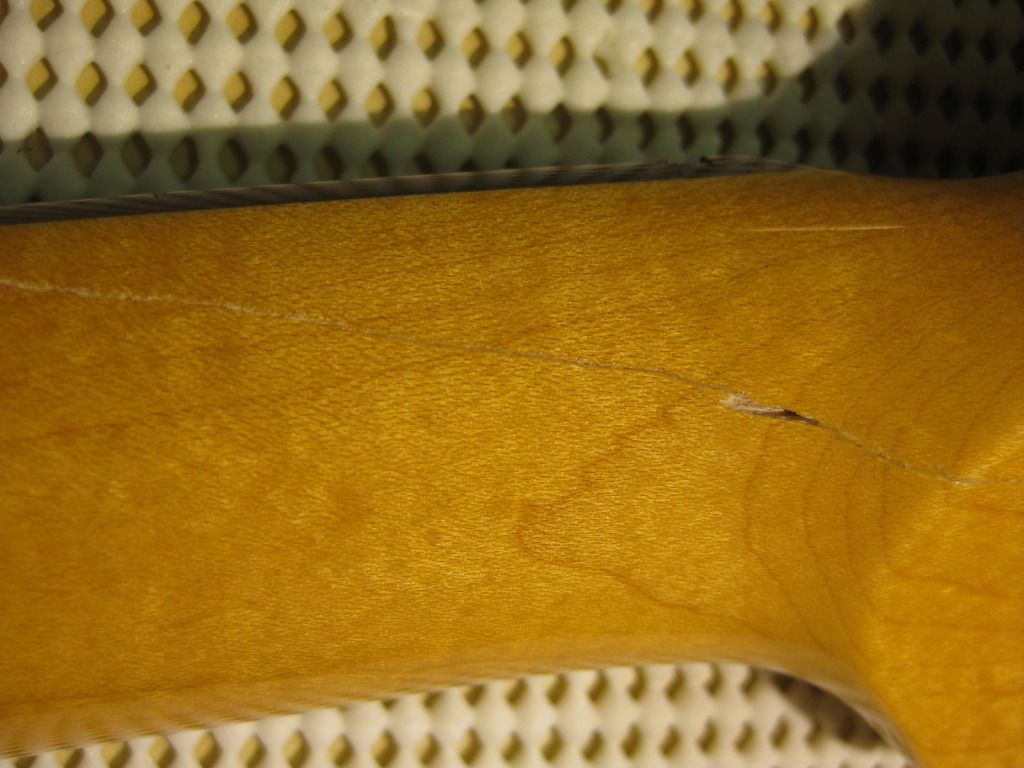 Even worse, a good sized chunk of rosewood missing from the side of the fingerboard. Ouch, this
definitely
must be dealt with.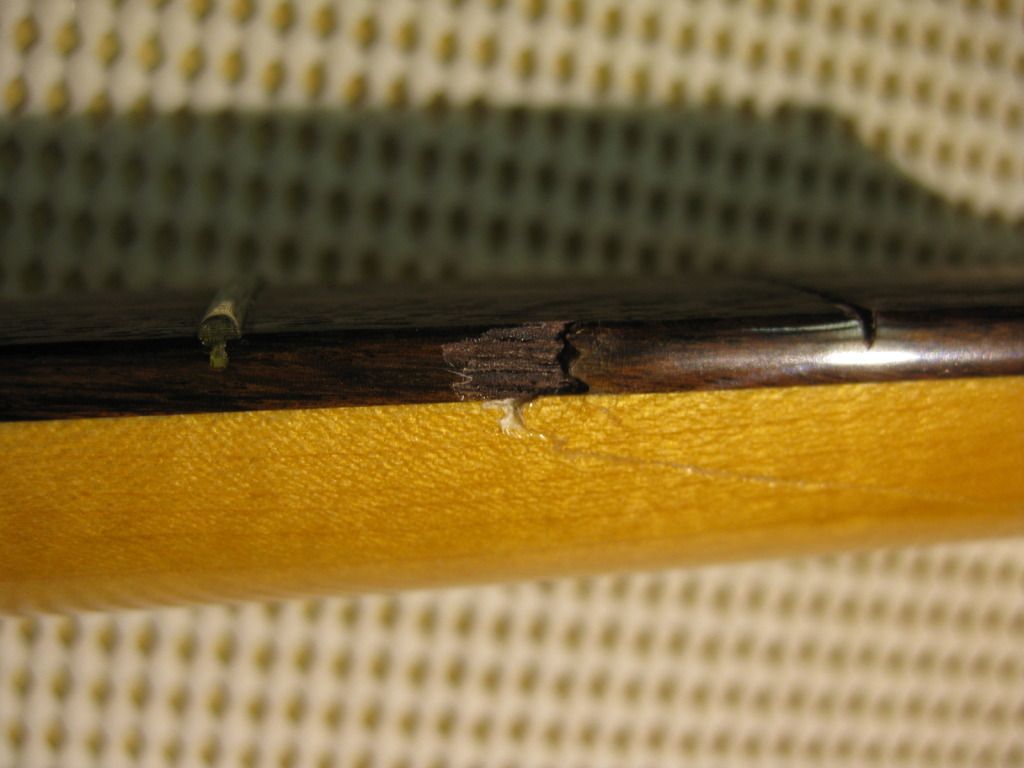 And a another huge chunk of rosewood missing from above the nut.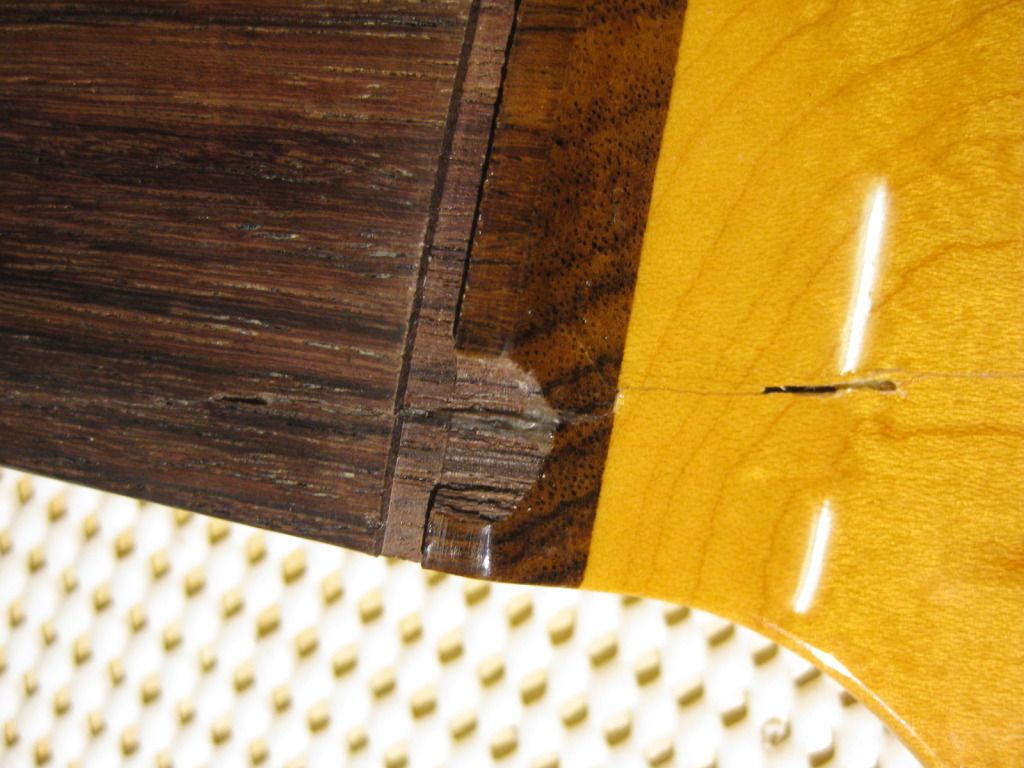 I dealt with the tiny holes in the maple by filling them in the same manner as what will follow.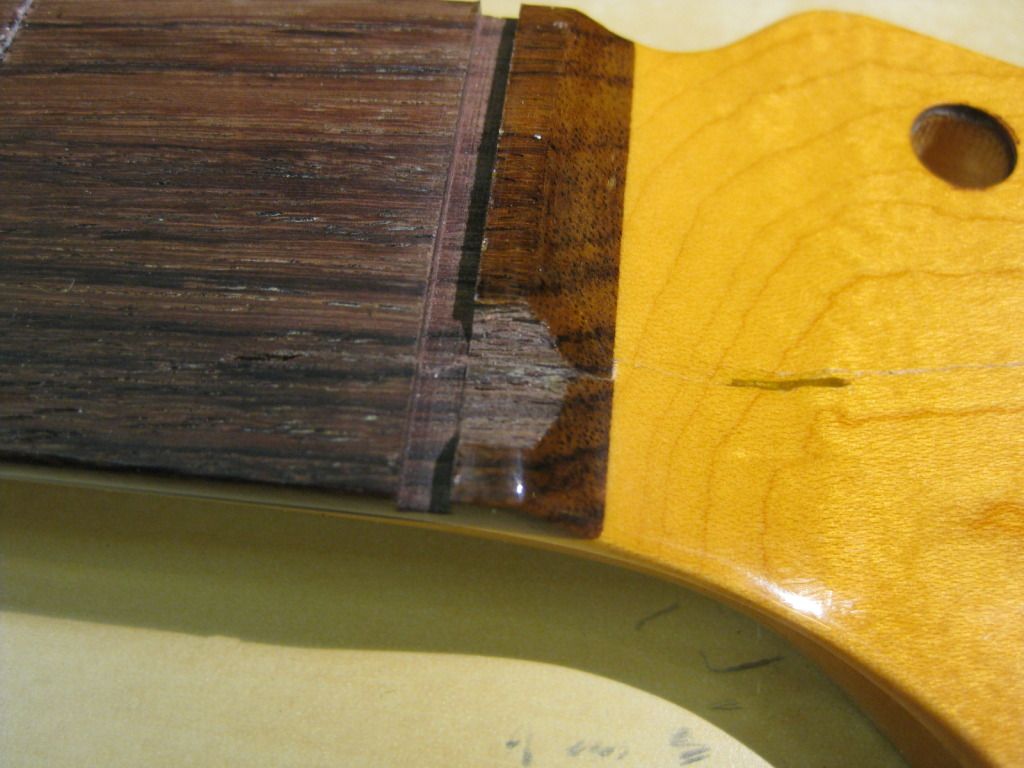 So, in a busy repair shop we don't have a lot of time to doddle around, so we need to replace the missing rosewood by filling it the old way: with dust and CA glue, built up in stages, leveled off, and then follow up with wet sanding up to 2000 and then buff.
Here, we need to make a dam using teflon to make a 'wall' where the nut slot was.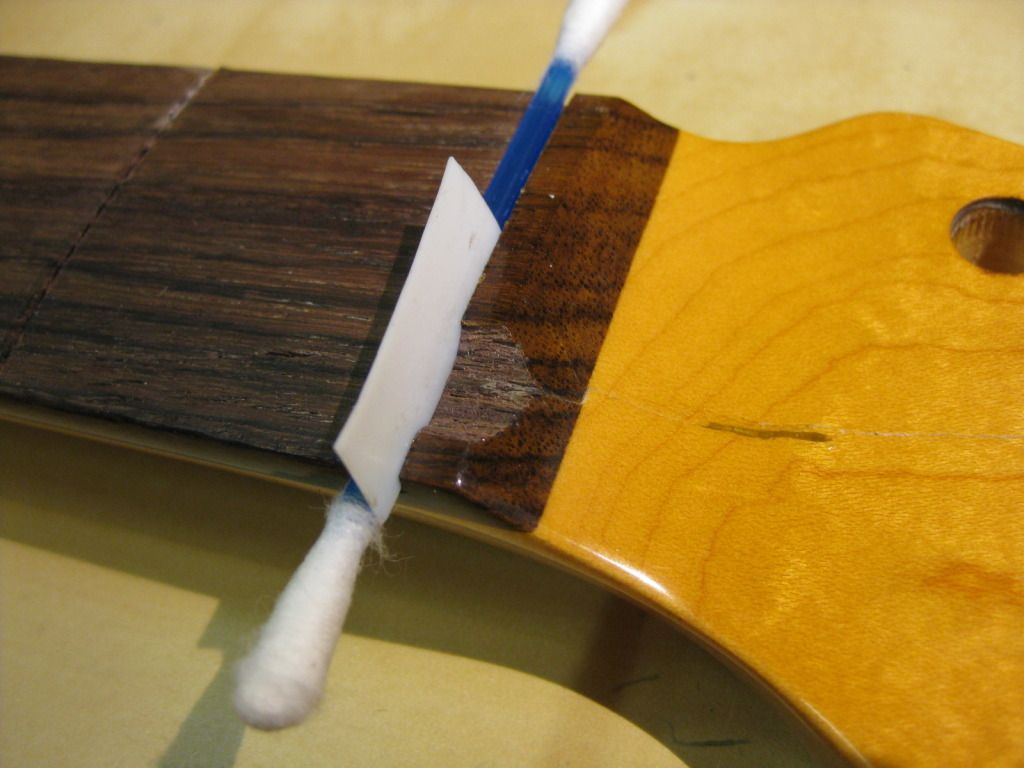 Then we make sure to use accelerator underneath to make sure it cures hard right down to the bone, or wood in this case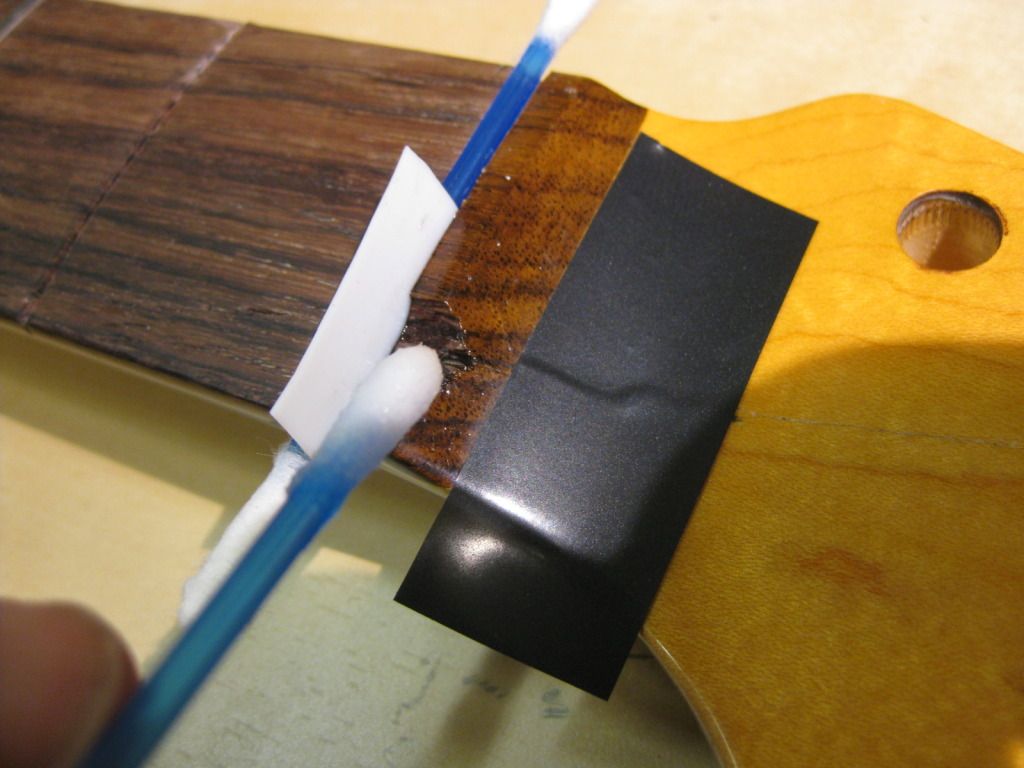 Next we fill with rosewood dust, which I obtain from filing a piece of scrap lying around the shop. You use a pipette to put tiny amounts of high-viscosity CA, let harden, add some more, until you completely fill the cavity above the face.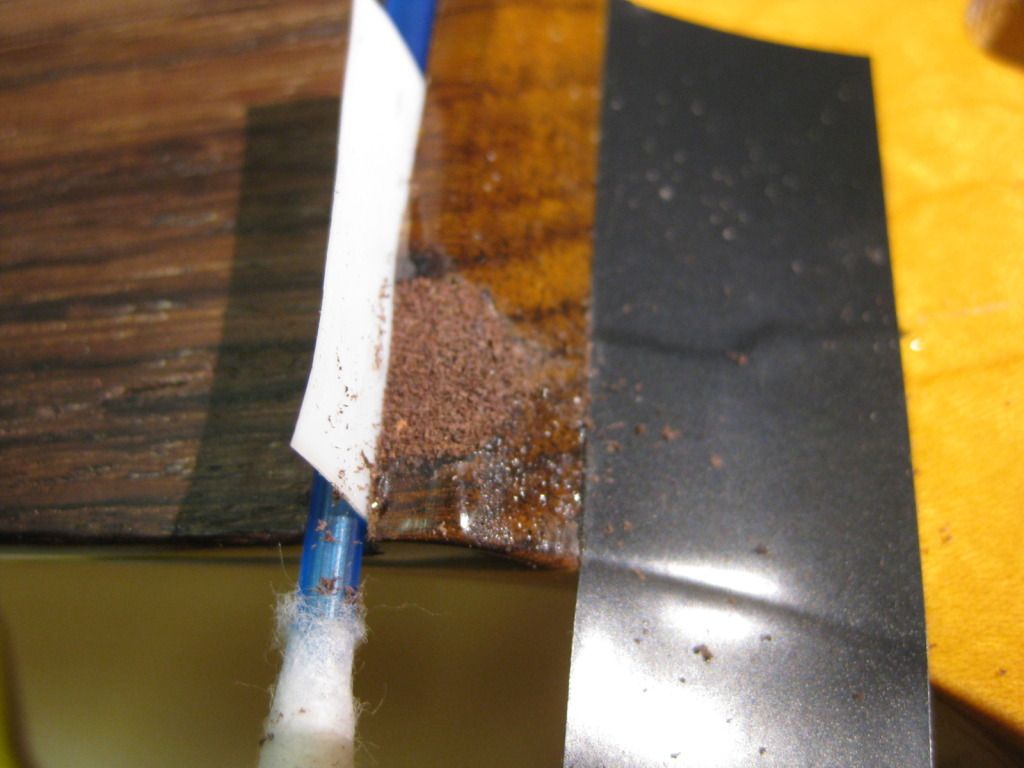 You then, file or sand (I use a sanding stick) it back level, while paying close attention to match the original curvature and overall shape as so. I took care of the tiny piece missing from the fingerboard as well, which is now gone.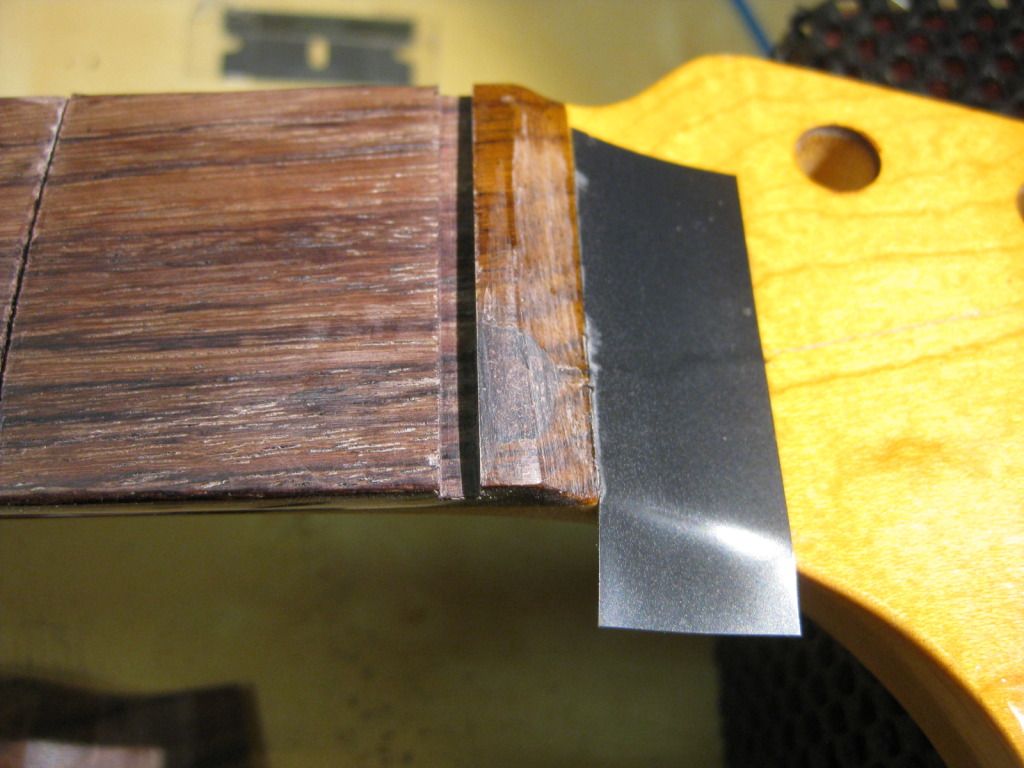 Now you follow up with wet sanding using a small cork block and going from 600, 1000, and 2000, and then buff with compound. You should end up with this: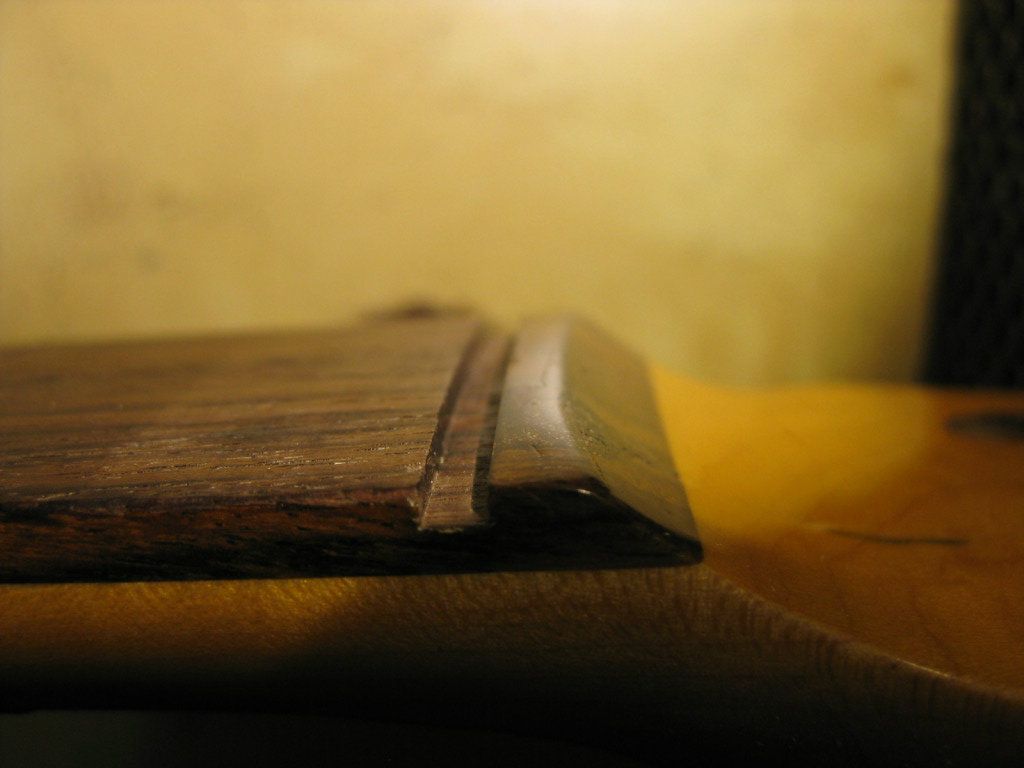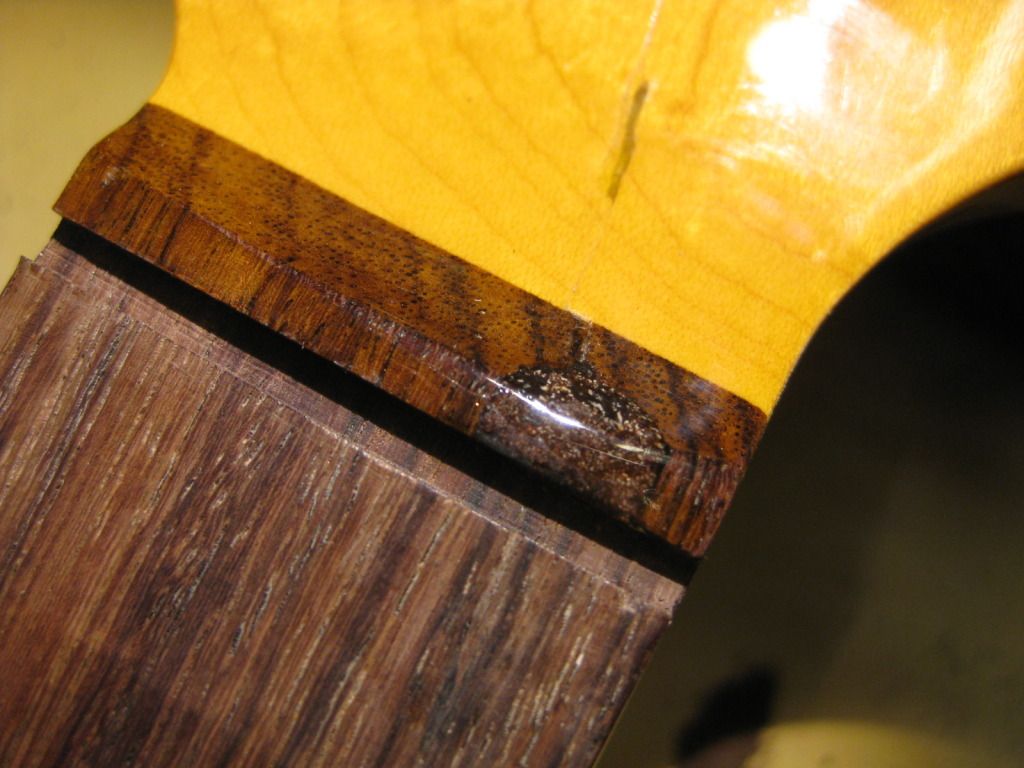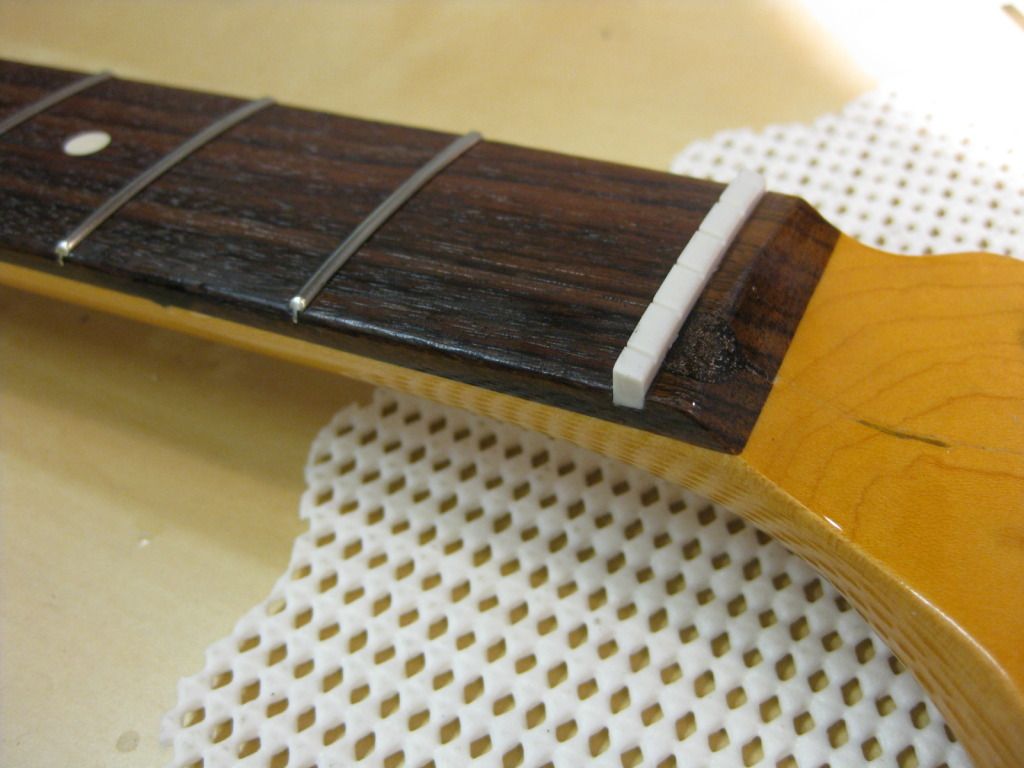 The chunk in the edge of the fingerboard wad dealt with in the same fashion, along with replacing the first fret and a new nut.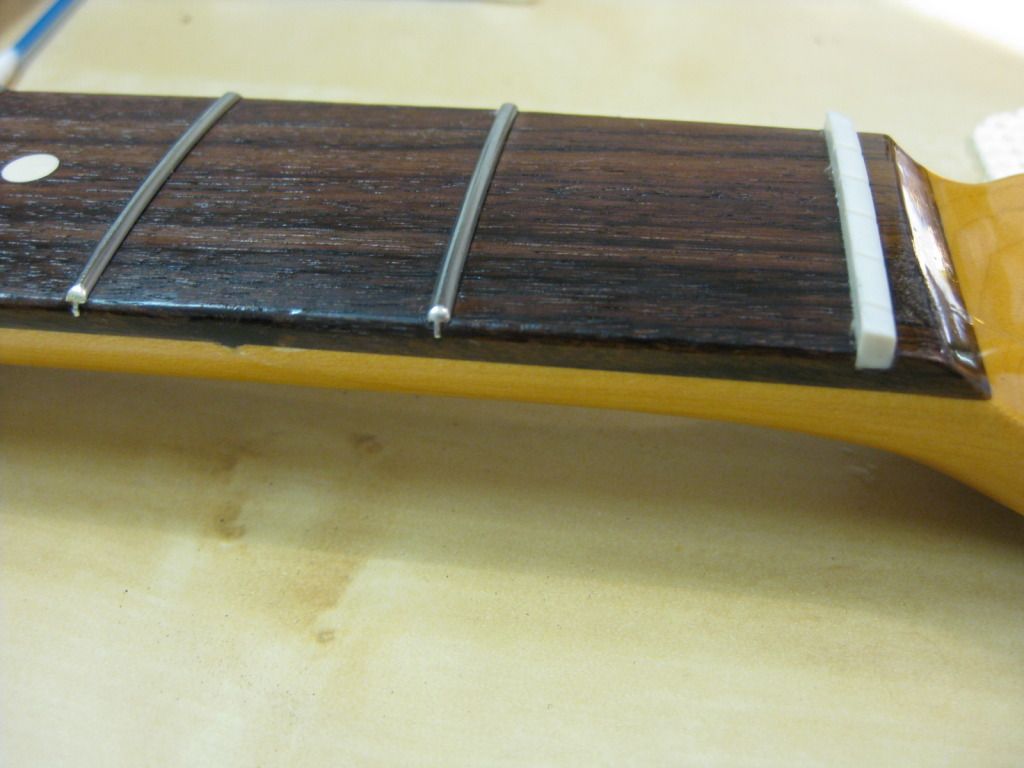 After filing the nut slots and a full setup the (Hatemaster I call them, if you've ever setup these horrid bridges, you understand
) guitar is back into playing condition again! Not pretty, but you cannot feel anything amiss.