...aka buffer overkill, aka screw you robanomoly
This project isn't quite there yet, but is ridiculous enough to be interesting as is.
Several years ago I purchased this machine intending to turn it into a rather solid buffing machine. Since then it has sat in the corner of the garage waiting for a few things to align. The beast in question is a 1968 3 phase pedestal grinder. It was made in Melbourne, fits 14" x 2" grinding wheels, runs at 1430rpm and weighs about 150kg (that's 330lbs). The shaft is 2" thick (giggety), down to 1 1/4" on either end, running on 5" diameter bearings. As it was ex-Australia Post workshops it was regularly serviced and solid as a rock. Here's a picture (the counterweighted thing on the left is part of another machine) -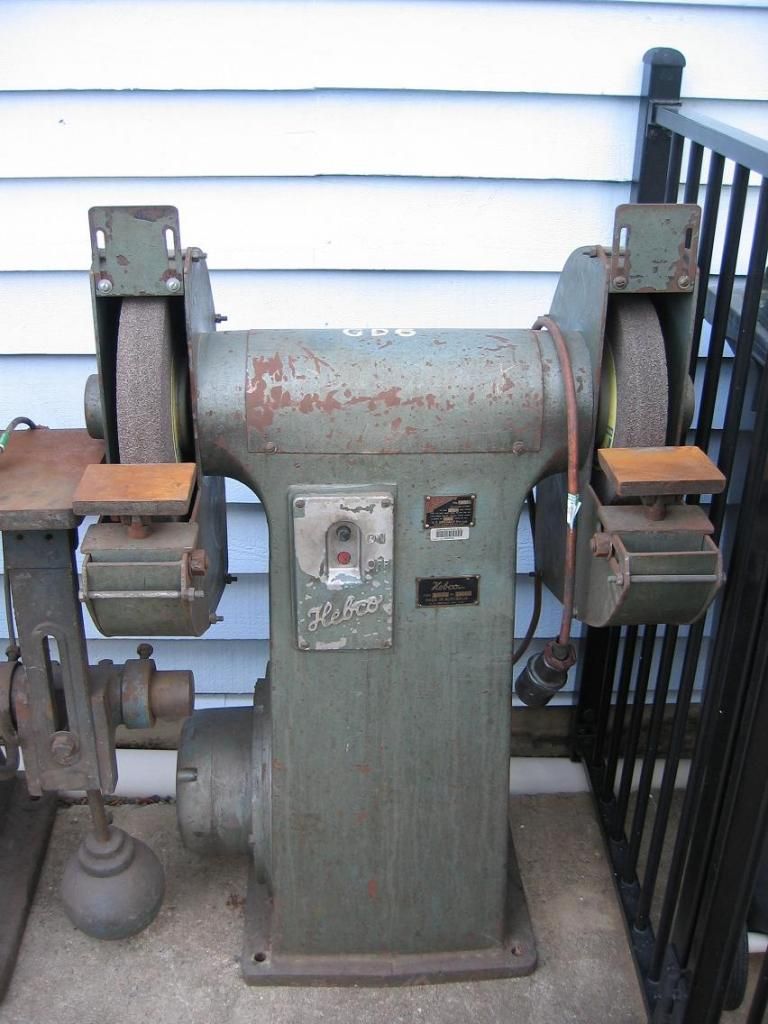 To make this work I needed...
- the machine to function from single phase power
- at a reduced speed to suit buffing
- with minimal time spent
- and minimal cost
- physical capability to fit buffing wheels
So there it sat with only the occasional brief search for a solution.
I entertained the idea of fitting another motor, but that meant fabricating a motor support and belt tension system, buying pulleys to suit etc. Not stupidly expensive but very time consuming. The other possible solution was using an inverter drive to change single phase power to 3 phase and use the original motor/tensioning system (belt tension via the motor pivoting on it's mounting flange). The problem here was that I couldn't find 'layman friendly' information to tell me which inverter, if any, might work. This thing has a 3HP motor which generally marks the limit of single phase capability in a machine. I wasn't sure if an inverter running from 240v 1 phase would work, and all the info I was finding was electrical engineer style formulae beyond my math to patience ratio. The other problem was the 1.25" shaft which is slightly bigger than largest stock tapered spindle I could find. Here in Aus tapered spindles are a common way to mount buffs, and allow for quick buff changes. Having one (or two) custom machined would be seriously expensive.
So anyway, a couple of weeks ago I happened to look into things again and it all came together. I found an article explaining how to run exactly this type of motor from an inverter. A cheaper, smaller inverter than expected too. The trade off is that you end up with reduced speed if you want to keep full torque. I need reduced speed anyway, and the bonus is that an inverter gives variable speed control, which is ideal.
Then I found an adapter spindle to take the 1.25" threaded spindle down to 1" to fit a regular tapered spindle
Queue the arrival today of the inverter, which was promptly fitted to the 55kg (120lb) motor to check it all worked. Professionally, of course
Here's a picture of the beast with guards, wheels and electrics removed.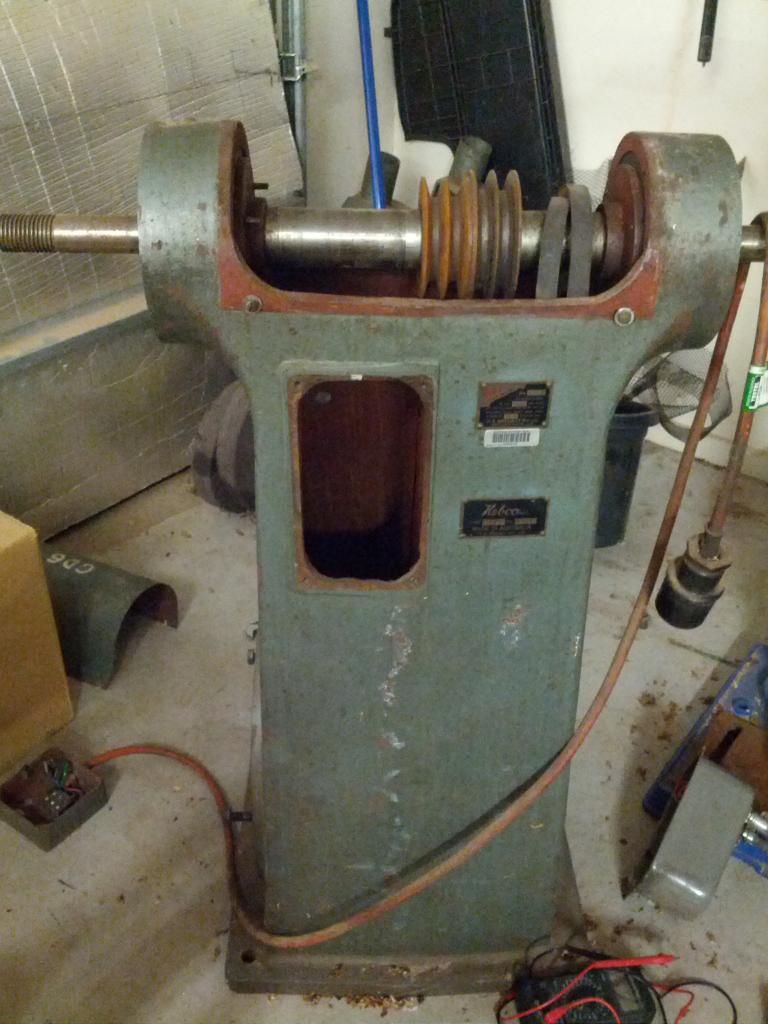 And a video of where I am now, motor attached to inverter to check it works.