Hey all!
Boy have I been active today on the forum! I used the search box, typing anything I could on how to paint guitars, came up empty.
A few questions I have include whether to D.I.Y or professionally, costs involved, and difficulty of doing it myself.
I have an 04 Les Paul Studio (this was the best photo I could find, unless you count the awesome one with my acoustic and violin thrown in):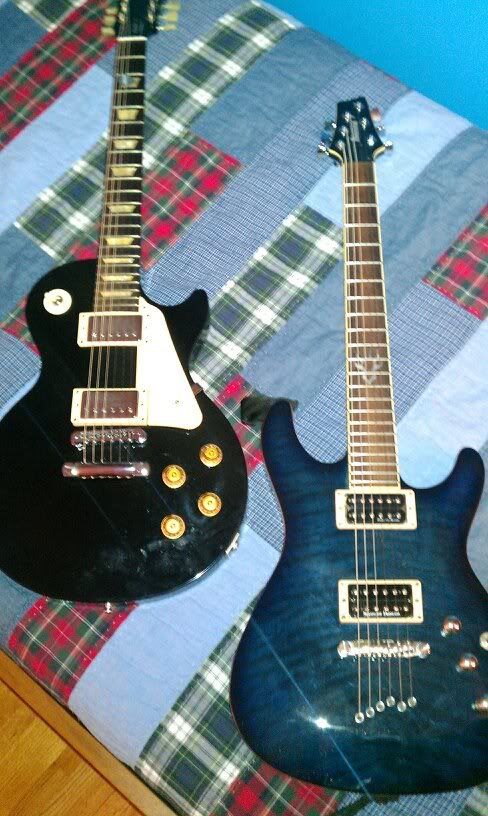 I want to place the Stick to Your Guns "The Hope Division" artwork on it (I'm thinking the front, but not sure yet):
I'm not sure yet, but I've played around with the heart in a nice darker blue color. I was just wondering what course of action I should take in achieving this result.
Thank you all!
Adam