So I've had this Strat for 6-ish years and it's been my only guitar for most of those 6 years. Over the years I've found things I've wanted to change and I now have the time and skills to do so.
Plan of attack:
1. Remove the middle pickup and associated tone pot
2. Put volume pot where old tone was
3. Add humbucker in bridge position
4. Add brass block for the toans
Like any day it begins with a liberal dosage of coffee, preferably about 4 cups.
Ah, my dad's constantly cluttered tablesaw in our freezing garage. The perfect work area.
First order of business is to get rid of that dastardly middle pickup. I never use it and hit it when I pick so itís going. I marked the wires earlier in the week of which ones need to be removed.
Originally Posted by
Norm Abrams
Norm Abrams is a wise man, so Iíll heed his words
Nah, fuck those things. Nothing more uncomfortable than wearing a pair of glasses over another pair of glasses.
Now that safety has been covered I can now get down to business. Note: I forgot to take pictures of the actual de-soldering process.
One pickup out
Second pickup out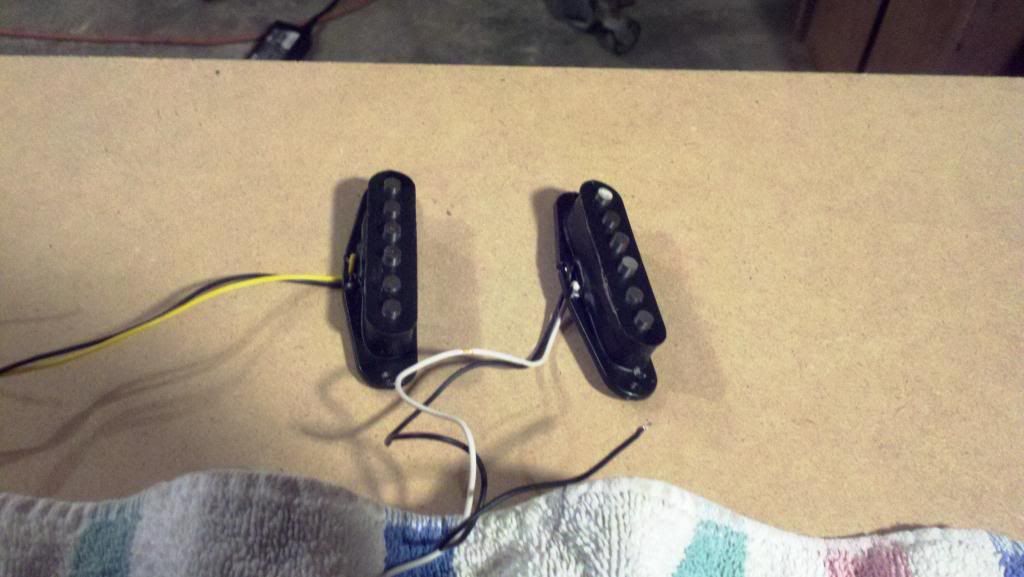 Tone pot out
I printed out a template for the location of where the humbucker will be. The template was pretty damn close to where it should be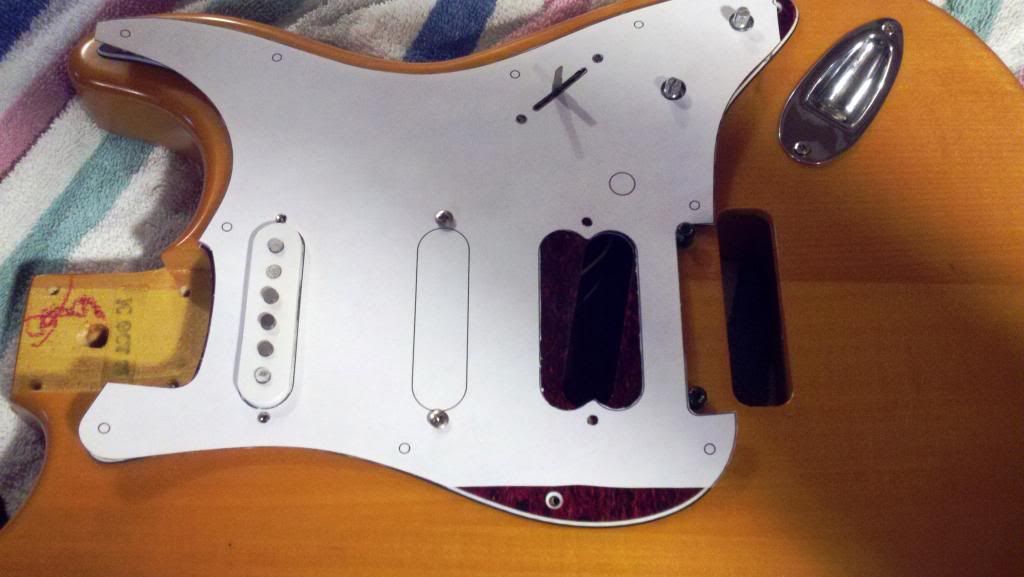 All marked up for cutting
Cut and X2N in place but not wired in yet
NOW itís wired in and with the pickguard screwed back on
Next step was to route out a bit of room for the new brass block. It hit on the base side of the routing and the knife edge wouldnít touch the post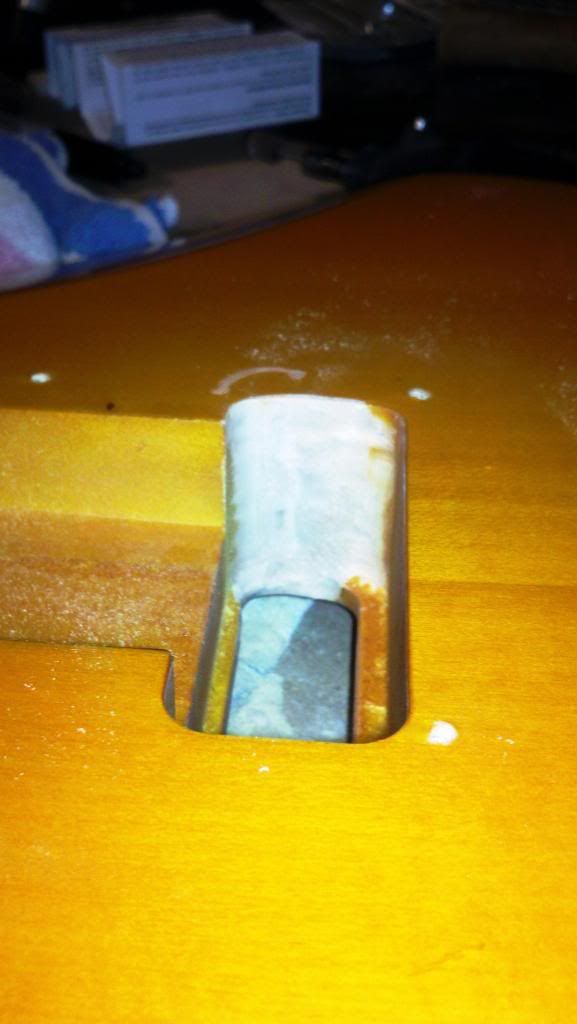 Fits like a glove; springs in and lookiní great.
Reassembled as of last night before my strings got here
Strings on and tuned up
Reflections:
Soldering is truly a bitch when the tip of the iron doesnít get hot enough to melt the solder
The humbucker routing does look pretty shitty and the humbucker itself sits more toward the treble side of the guitar. Iíll get a legit pick guard for it eventually though
Donít get lazy like me and drill your holes with a dremel. They turn into ovals and force you to use a washer
Whoís bright idea was it to leave a wire bare in the humbucker wiring? There are more colors than green, white, black, and red.
I need a drew