So i was bored earlier today and decided to try something ive wanted to do for awhile... so i dipped a variety of my picks in plastidip!
Tortex Jazz 3 and maxgrip jazz 3 (single dipped)
Ultex jazz 3 and Eric johnson jazz 3 (double dipped)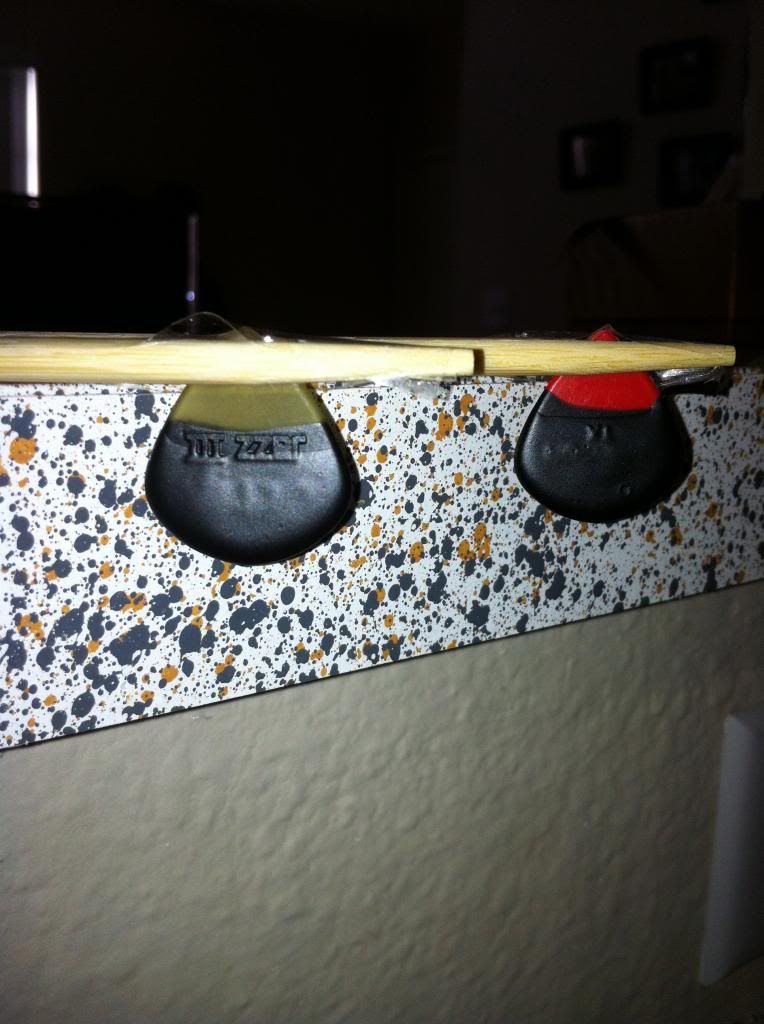 Ultex jazz 3 and John petrucci jazz 3 (triple dipped)
Stacked from no dip, 1 coat, 2 coats, to 3 coats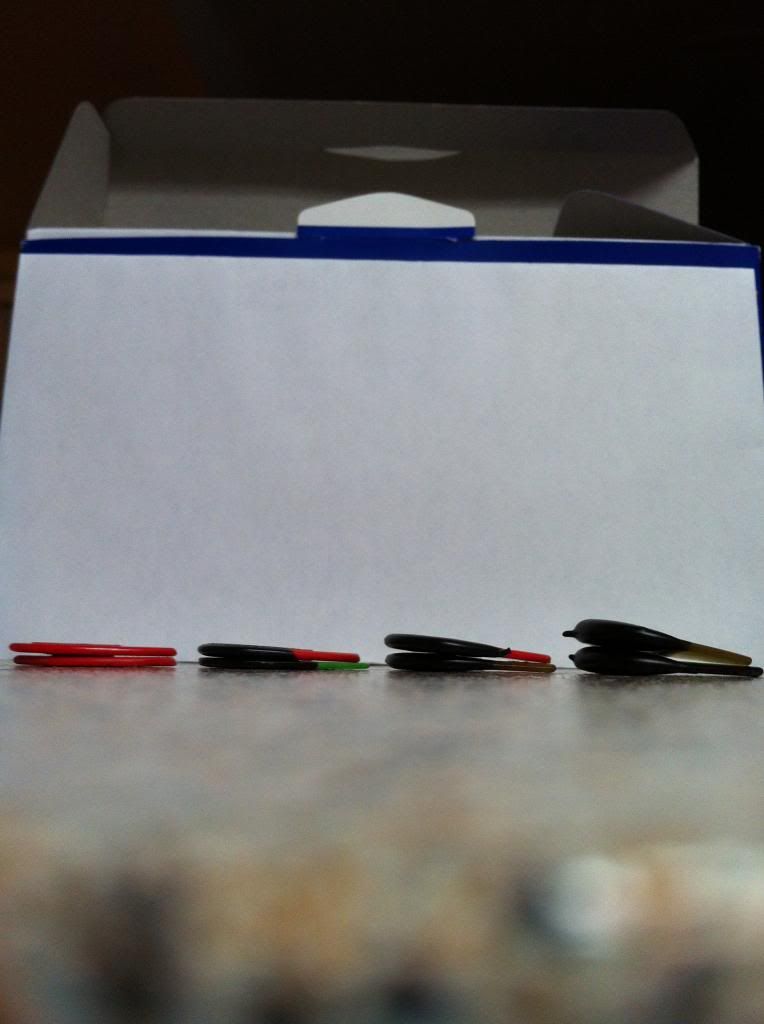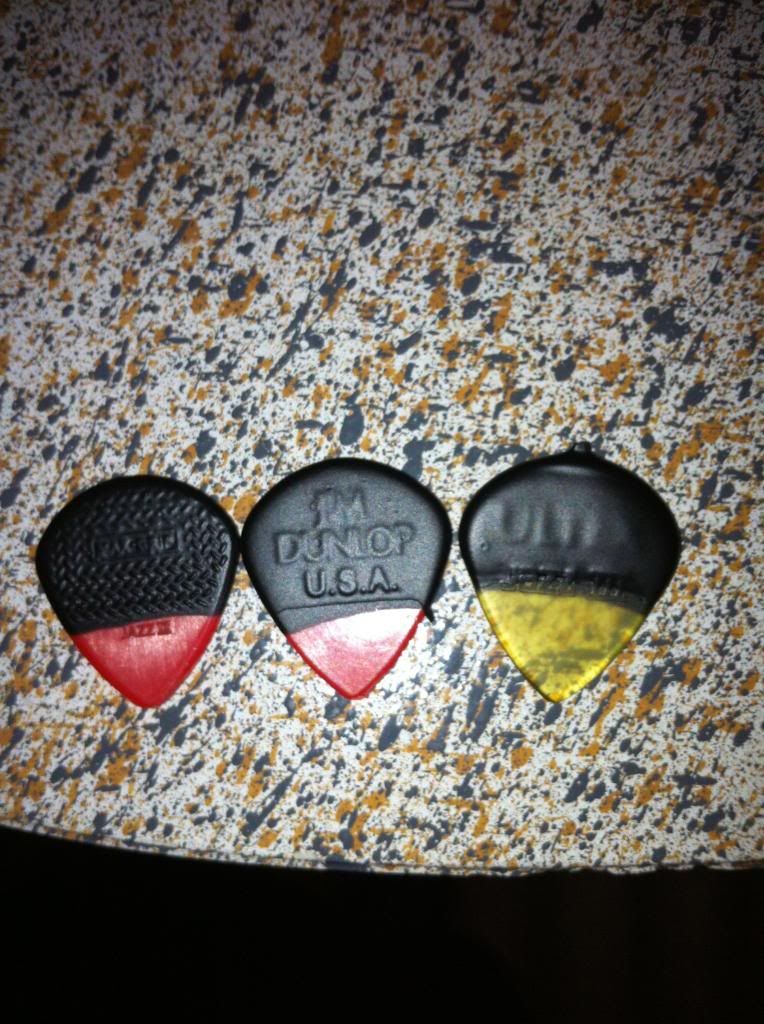 And this is what i used
So far im liking the double coated ultex and eric johnson jazz 3s the most. I think I'd like the triple dipped ones better if they were coated further towards the tip like the others, but i let my girlfriend do those because she was interested in what i was doing...so yeah
Basically, ive been wanting some heavier/thicker picks with a good grip to them. I know about the Dava control picks, but im looking for something more around 3-4mm thick. I love the Vpicks but man, they slip out of my fingers like glass... so I'm trying to figure something else out. The plastidip is okay, i was hoping it was gonna have more friction than it does, something more along the lines of car tire rubber, but this is more like that less grippy, shiny rubber stuff.
I might try some truck bed liner next
any other suggestions?