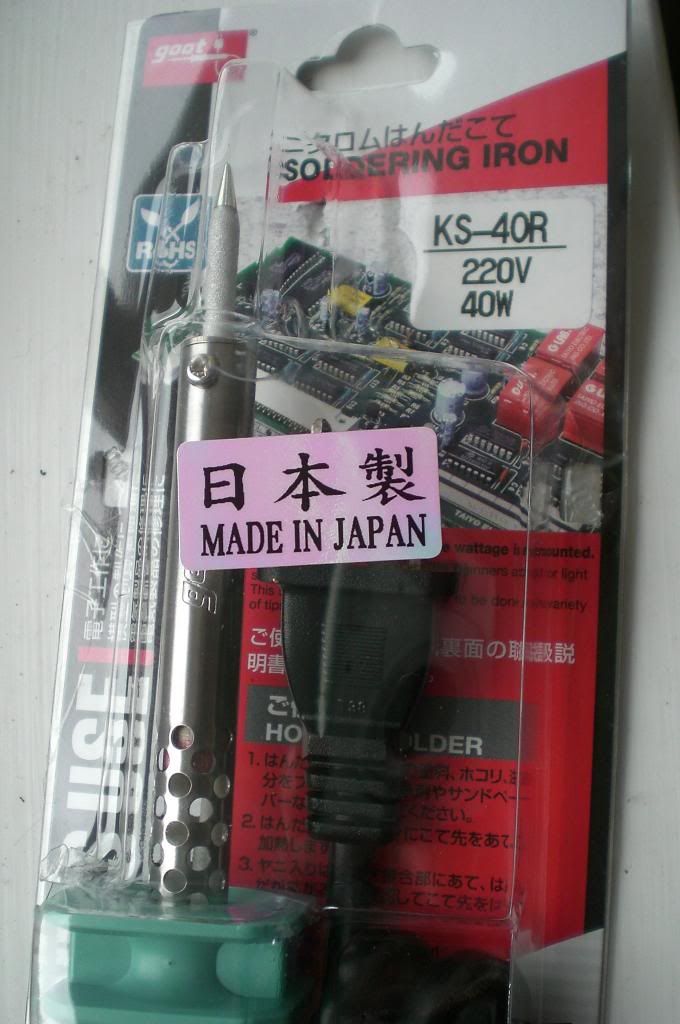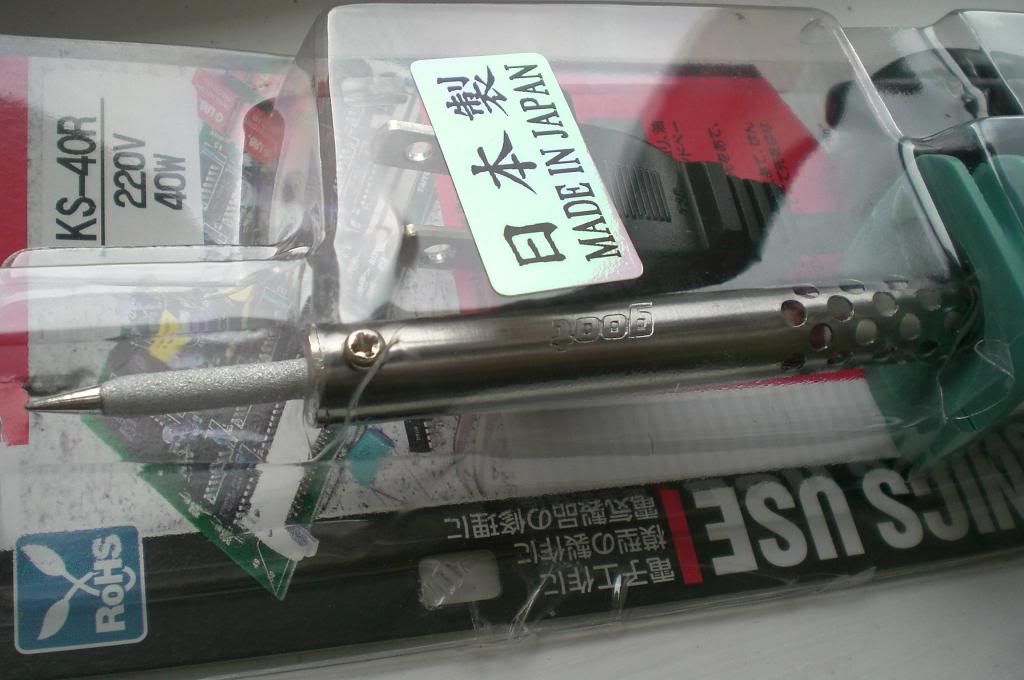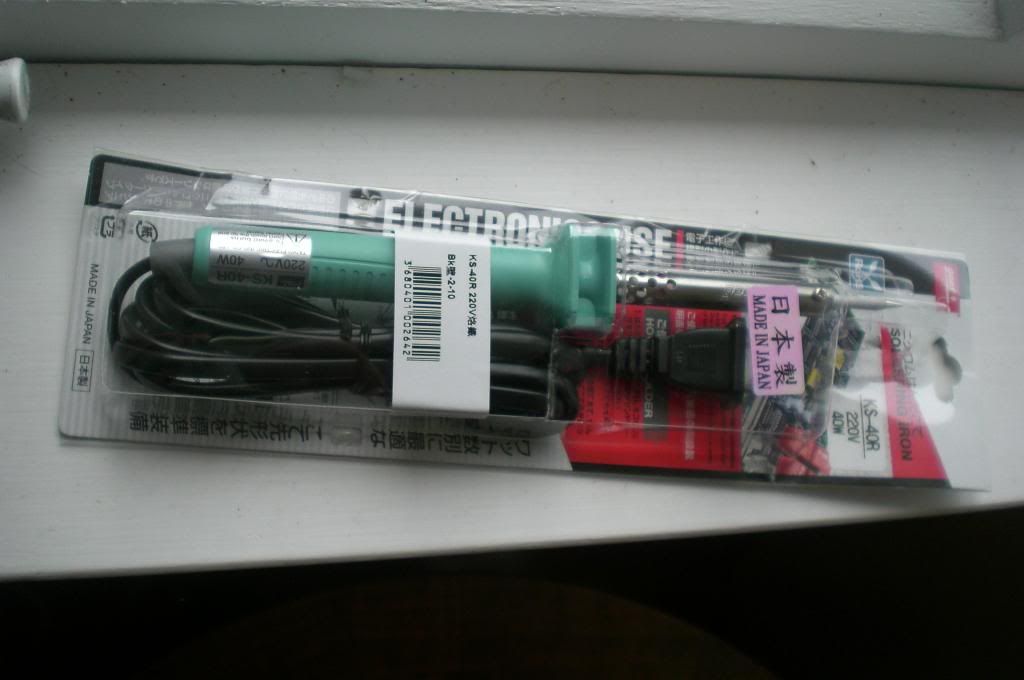 Goot soldering iron made by Taiyo Electric Company Ltd. in Japan.
As you can probably tell, these things are quality irons. You can tell by the stainless steel iron enclosure and the 'this thing's going to last years because it's MIJ' vibe about it. It's 40 watts which is pretty much ideal for soldering guitar electronics, unless you're stupidly handy and have heaps of control with a soldering iron, in which case you'd see people with 80 watt irons. I feel like 60 watts is the most you'd need.
What did I spend? 30 USD? 45 USD?
This thing was 16 USD! You guys get such good prices on pretty much everything, so it's more of a big deal to me. If you want a good soldering iron here you'd have to pay hundreds of dollars. I think I saw a Weller for 50 USD new, but this Goot will get the job done, I'm sure.
The brand came recommended to me by Nick/TheSixthWheel, a good friend/huge sexual predator and children's book author. He has a better one IIRC.
Next item:
Some sweet pearloid tuner buttons.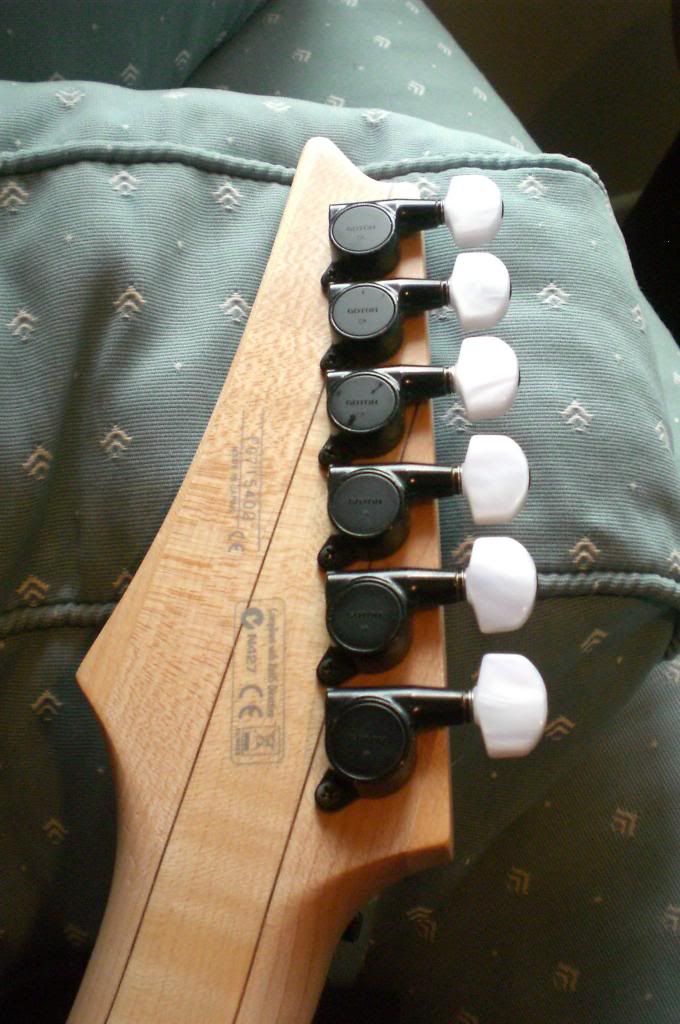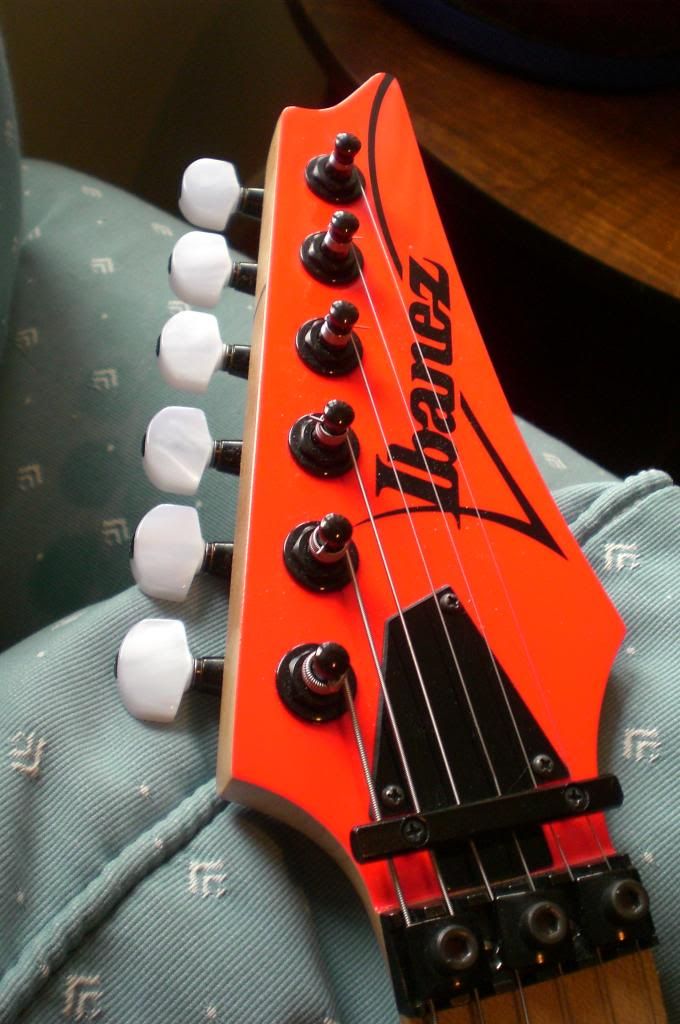 Pearl pretty much, to me, says "I mean business, because look at how ....ing classy my shit is."
Bit of lubricant on the backs of the tuners now that I look at these pictures.
I'm happy with these buttons. I'll tell you how to replace buttons without problems.
If you've ever had the first-time-experience of replacing tuners on a guitar semi-blind, without looking up a how-to, you'll know that when you screw those ....ers on, they have mad slippage when you turn them the way you would to tune down in pitch. To avoid this, just keep screwing them tighter and turning them that way until the slippage disappears. Oh, and generally just tighten them a bit. I think someone like me with plastic buttons should be careful, because the old buttons were metal and could probably take a lot more pressure.
I bought the soldering iron because the volume pot on my RG550 melted into place (thankfully in the on position). I'm going to replace it myself with a CTS linear taper 500k pot
I've soldered before, but I think the reason the pot melted into place was because I applied heat to the pot for too long and then used the pot when it hadn't hardened. I suspect if I had left it, the pot might still work. So there's a word of the wise: use a more powerful soldering iron so your work happens faster so you're not putting head all over the place.
And use heat sinks like alligator clips and shit so you don't fry errything like tone capacitors and shit (didn't happen to me, but it's just some advice I picked up).
P