First and foremost this wouldn't have been possible without Rob. For teaching me,letting me use his shop, just everything.
Anyone that has met Rob in person knows how friendly and awesome he is.
Here are a few of the mockups.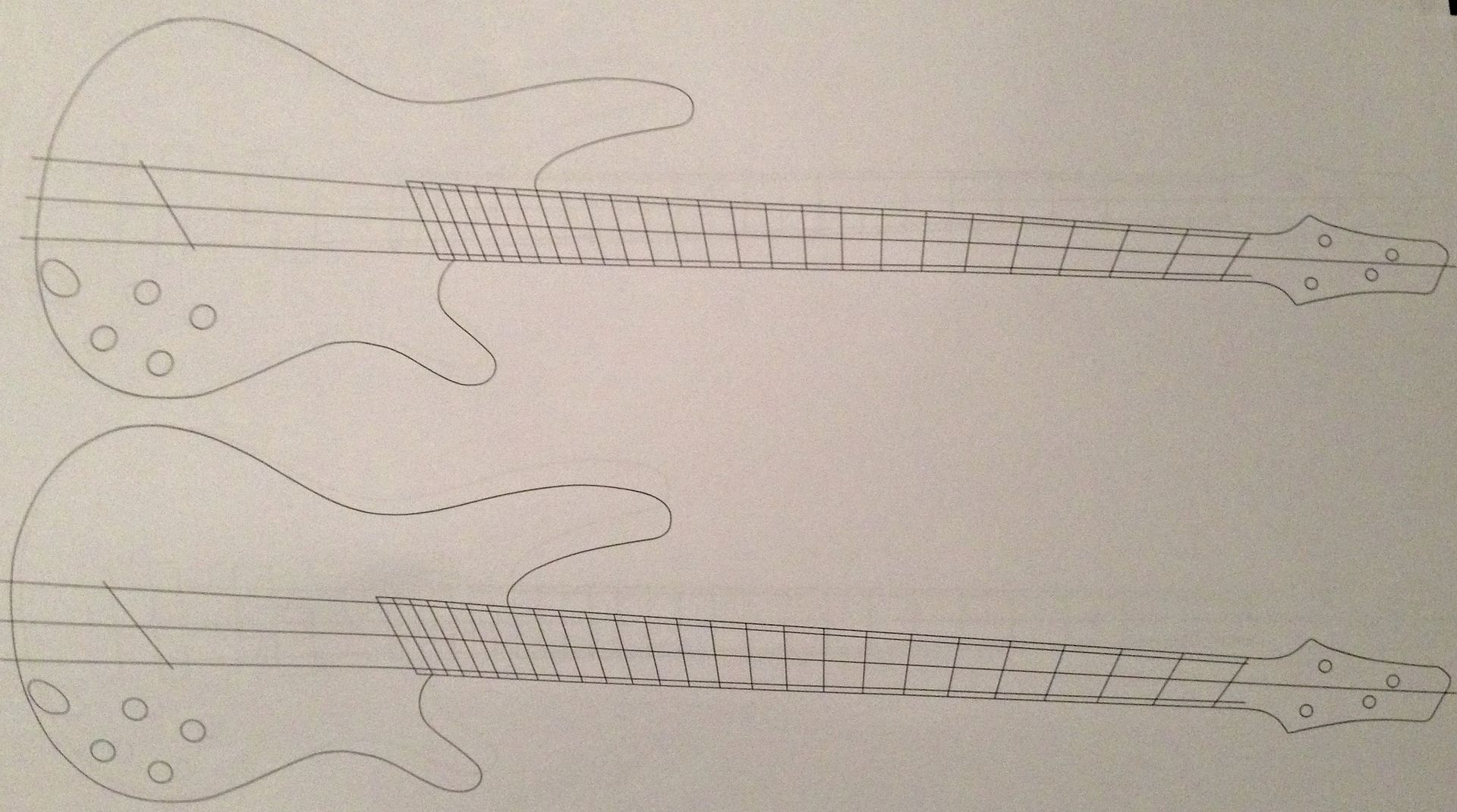 So the bass is going to be. Fanned fret. 32-35" scale. Maple body,3/4" Birdseye maple cap,Birdseye maple board and headstock veneer and walnut neck with 3/8" maple strip.
Lumber yard.
Neck planed. Walnut neck.
3/8" Maple strip.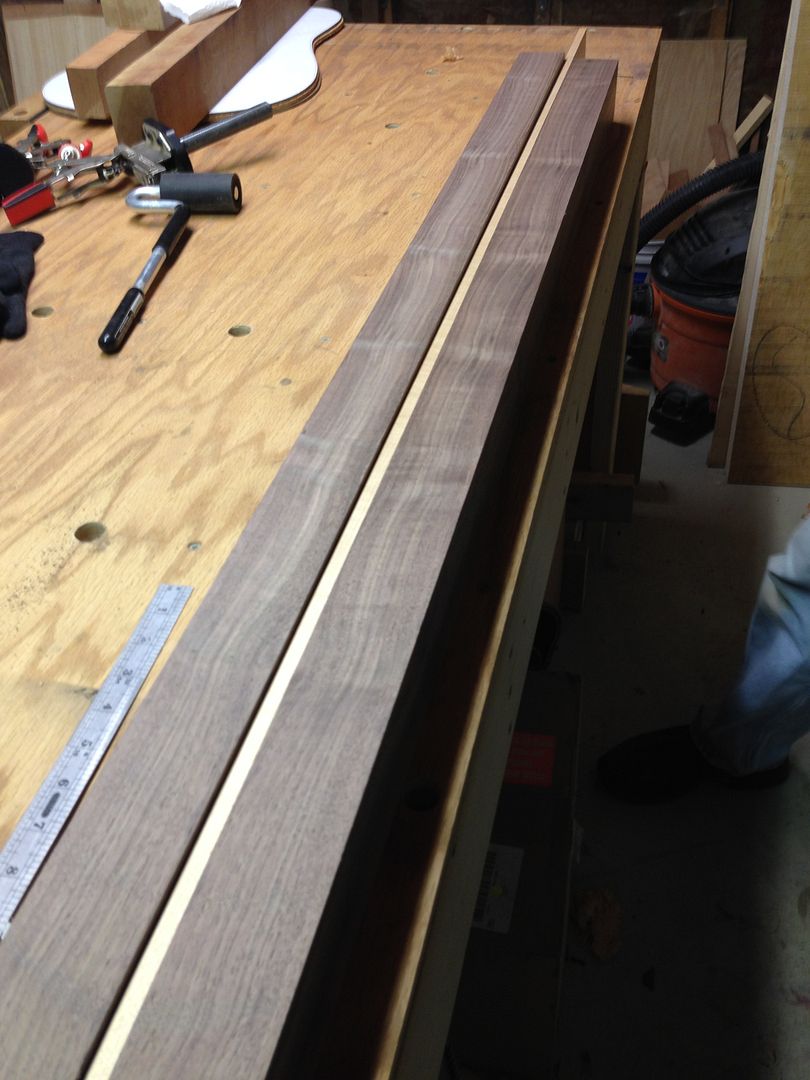 Neck glued.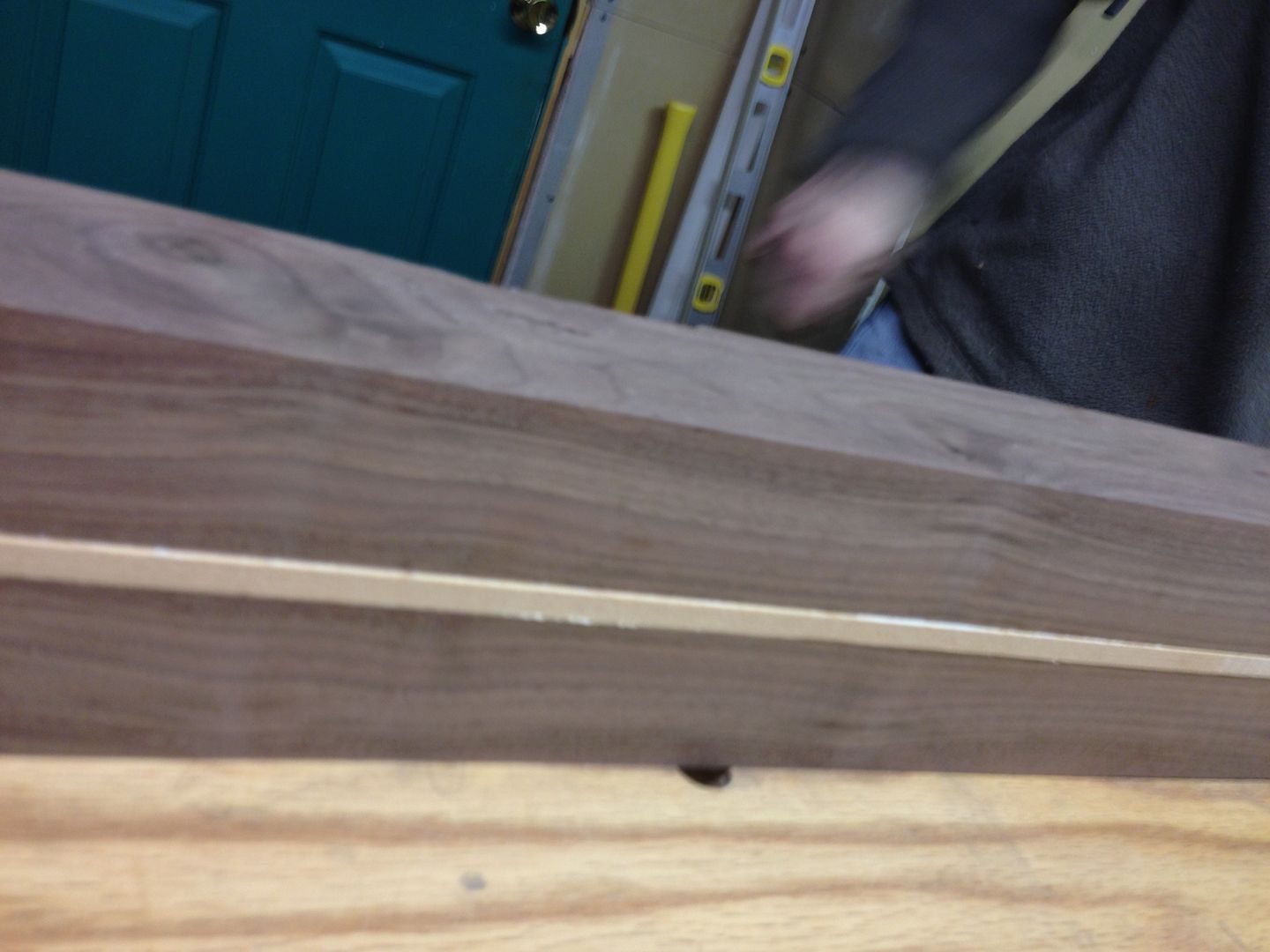 Clamped.
Maple for body.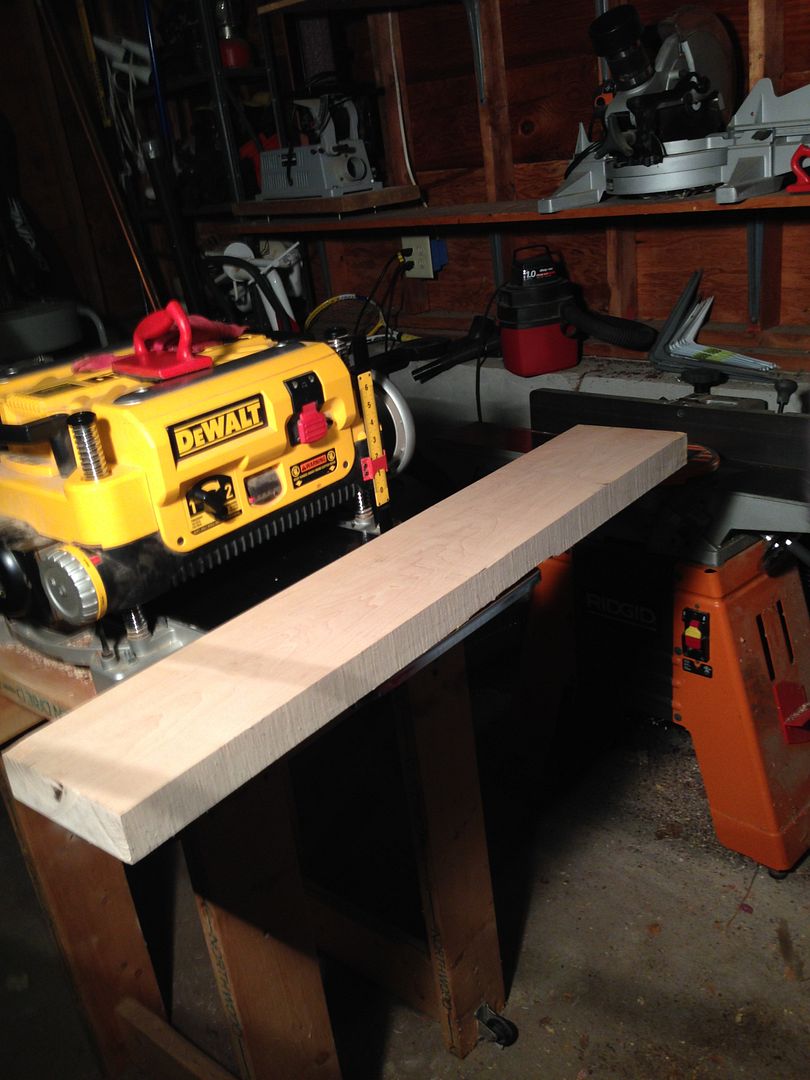 Body and neck.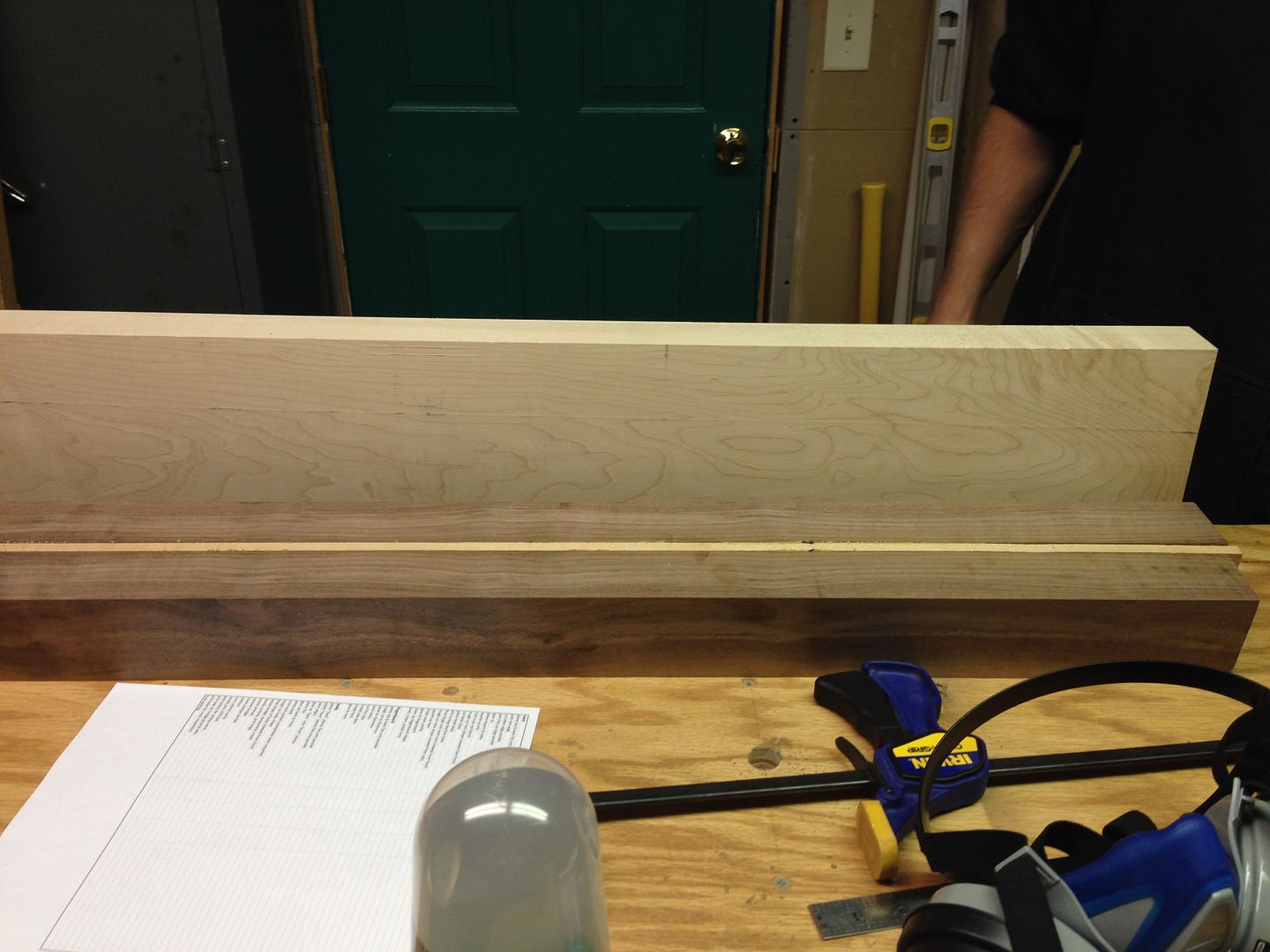 Rob giving me a few tips.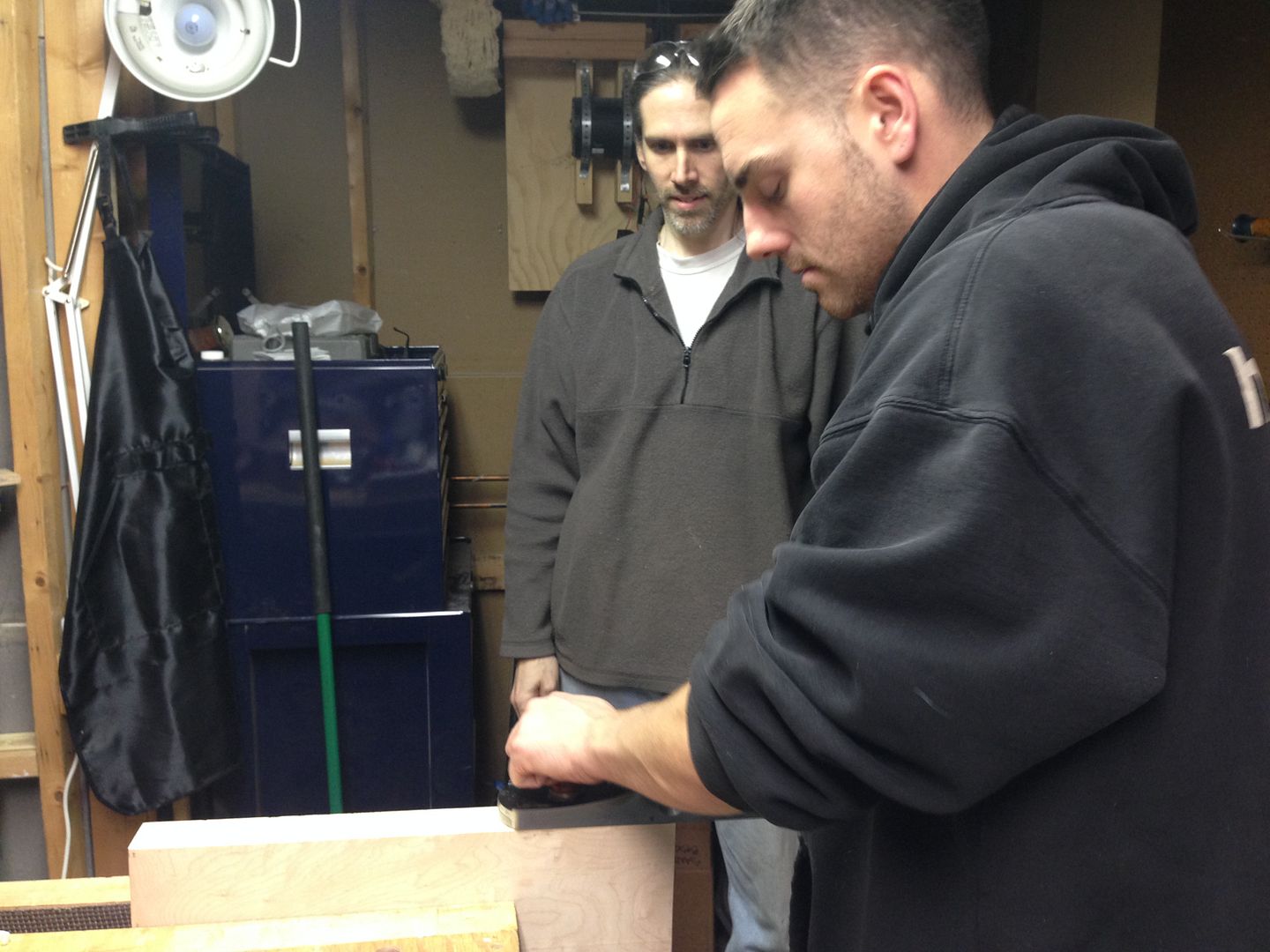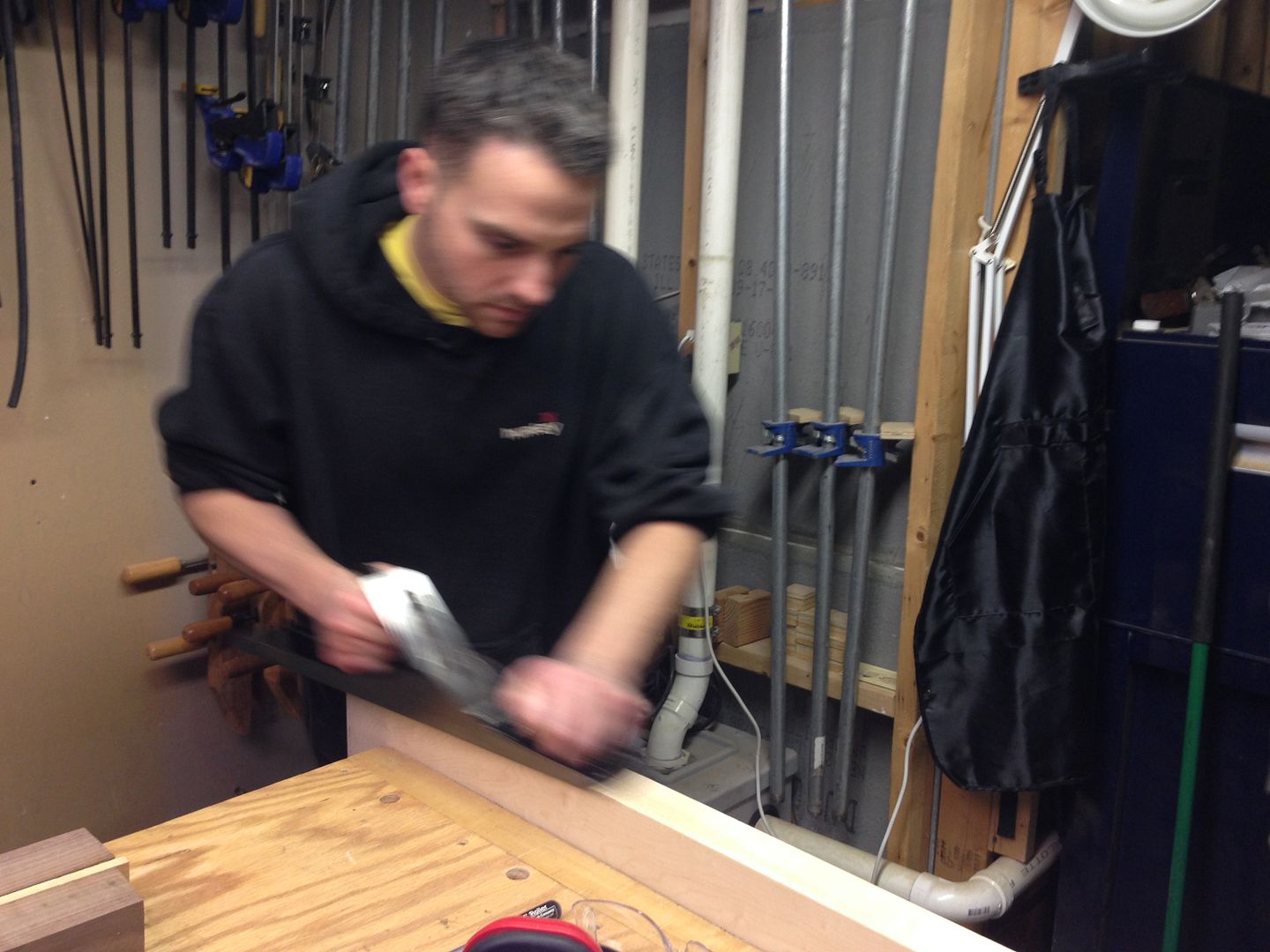 Cutting the body wood.
Gluing up body.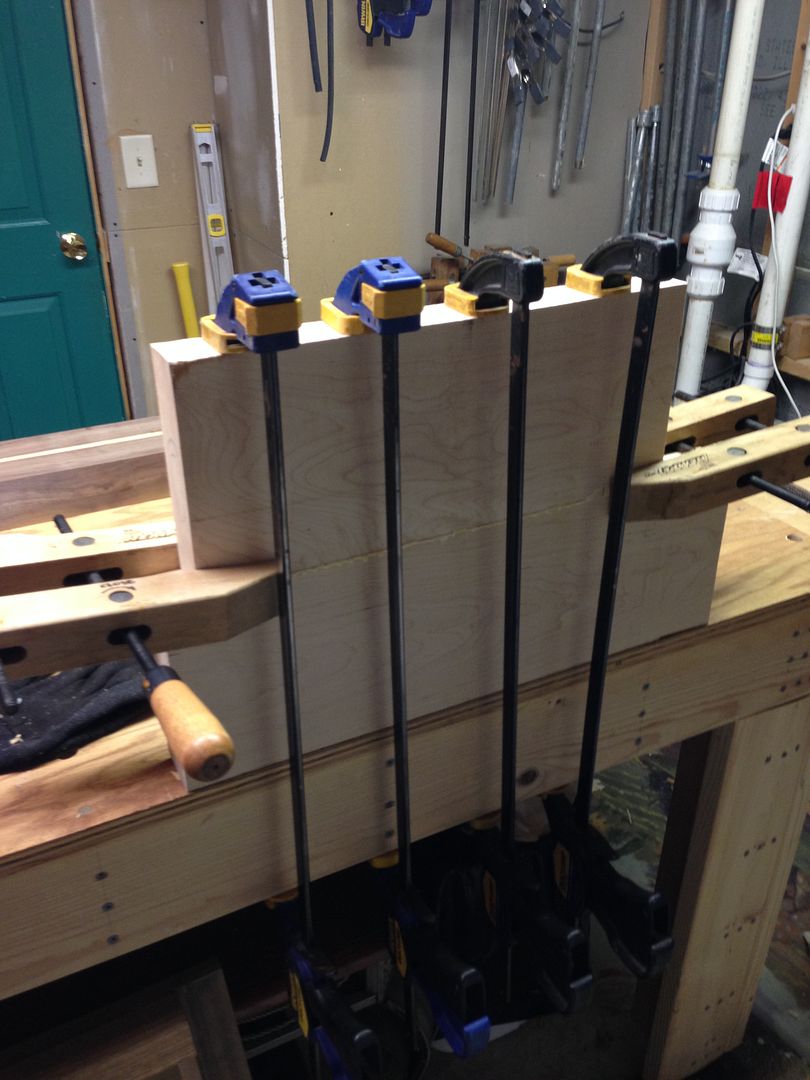 Planing body.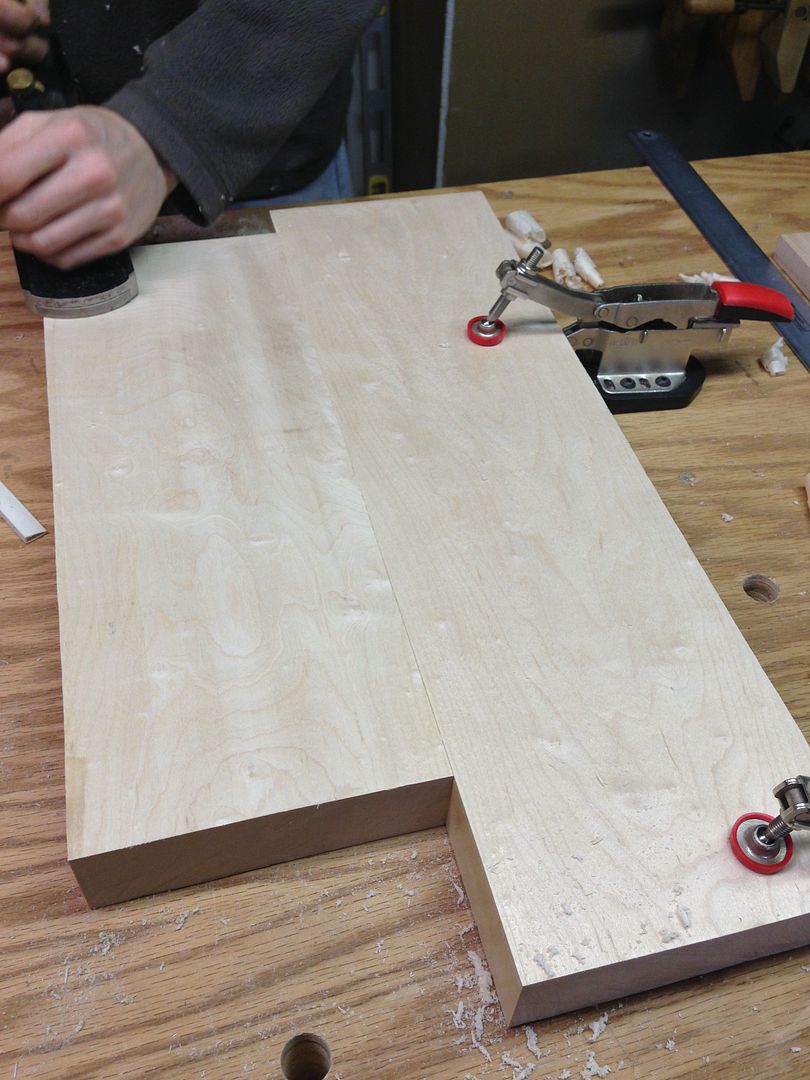 Scraping body.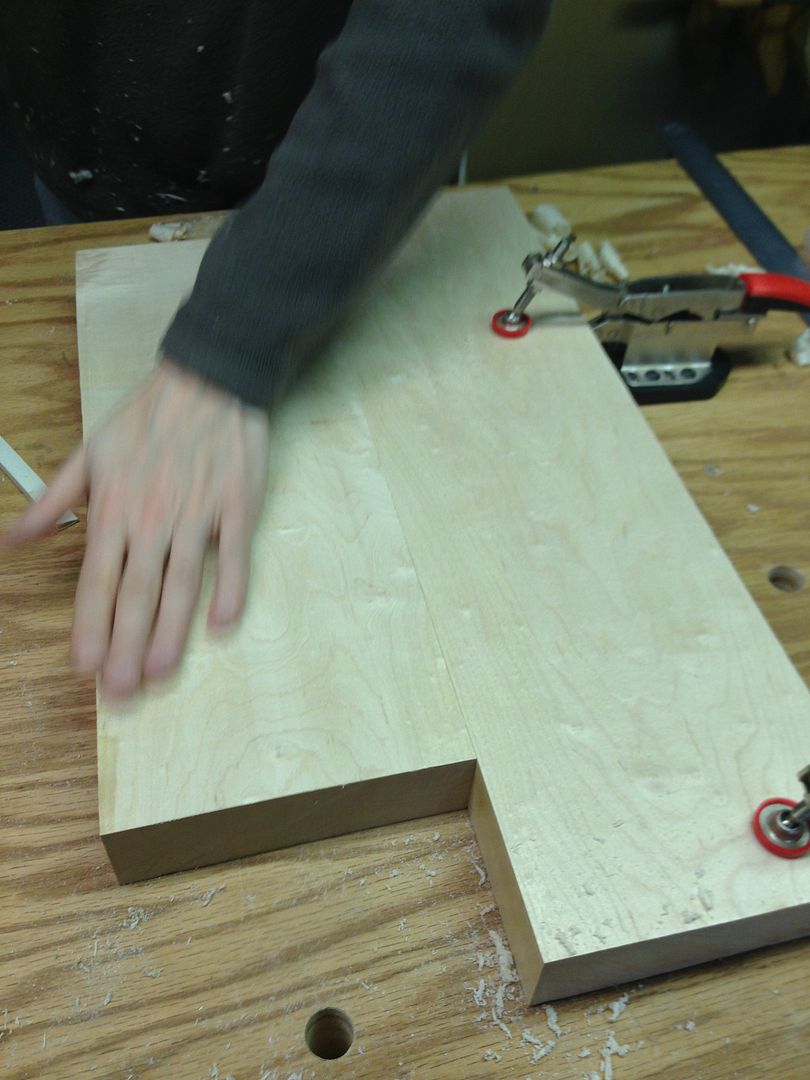 Decided a nearly all Maple bass might be a tad on the heavy side..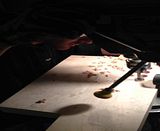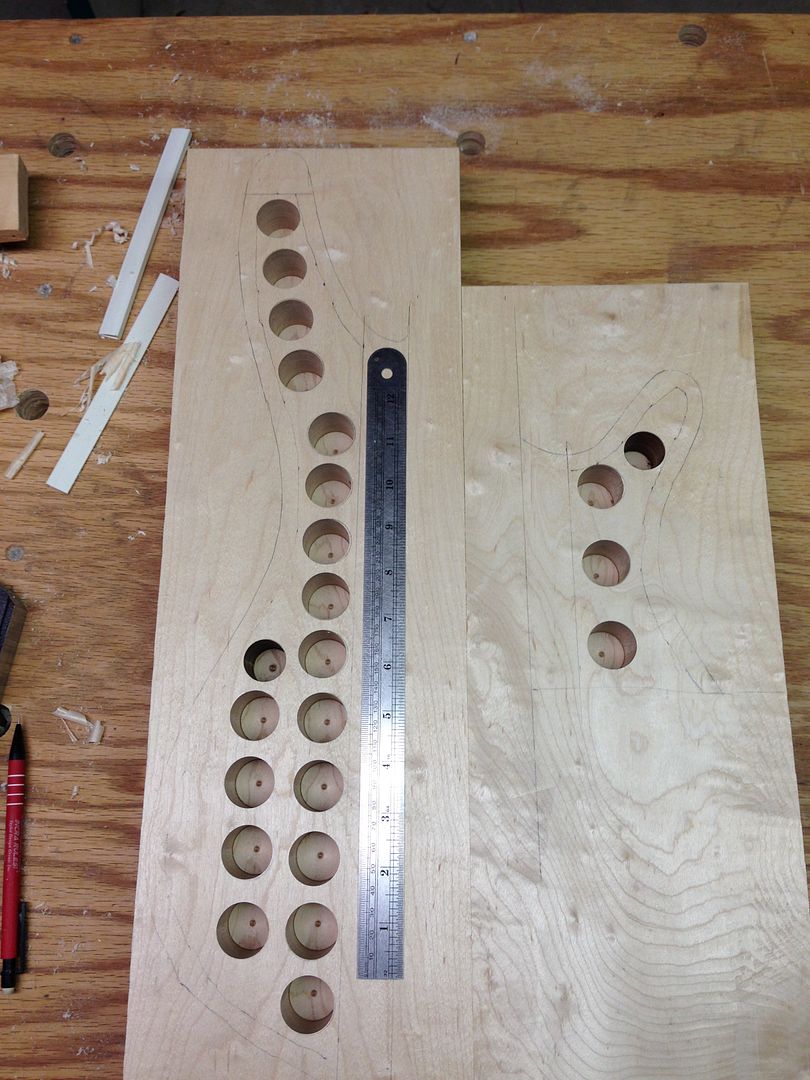 1" diameter 1" depth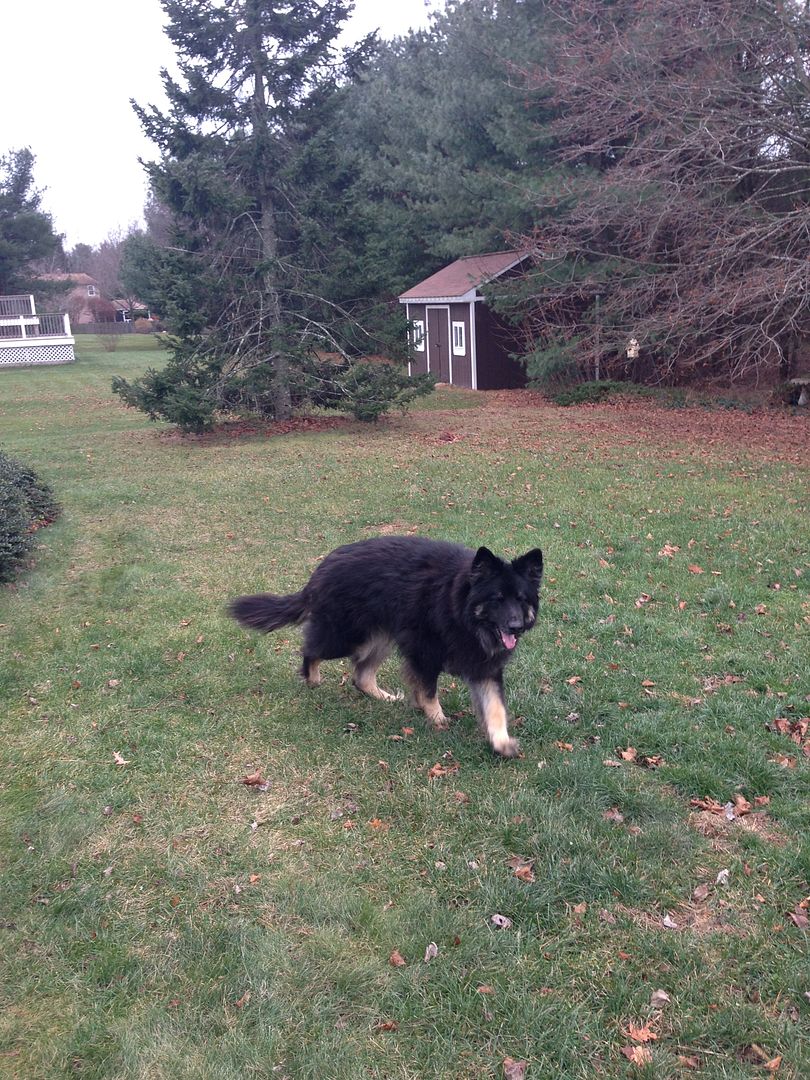 "Whatcha doing?"
Birdseye cap.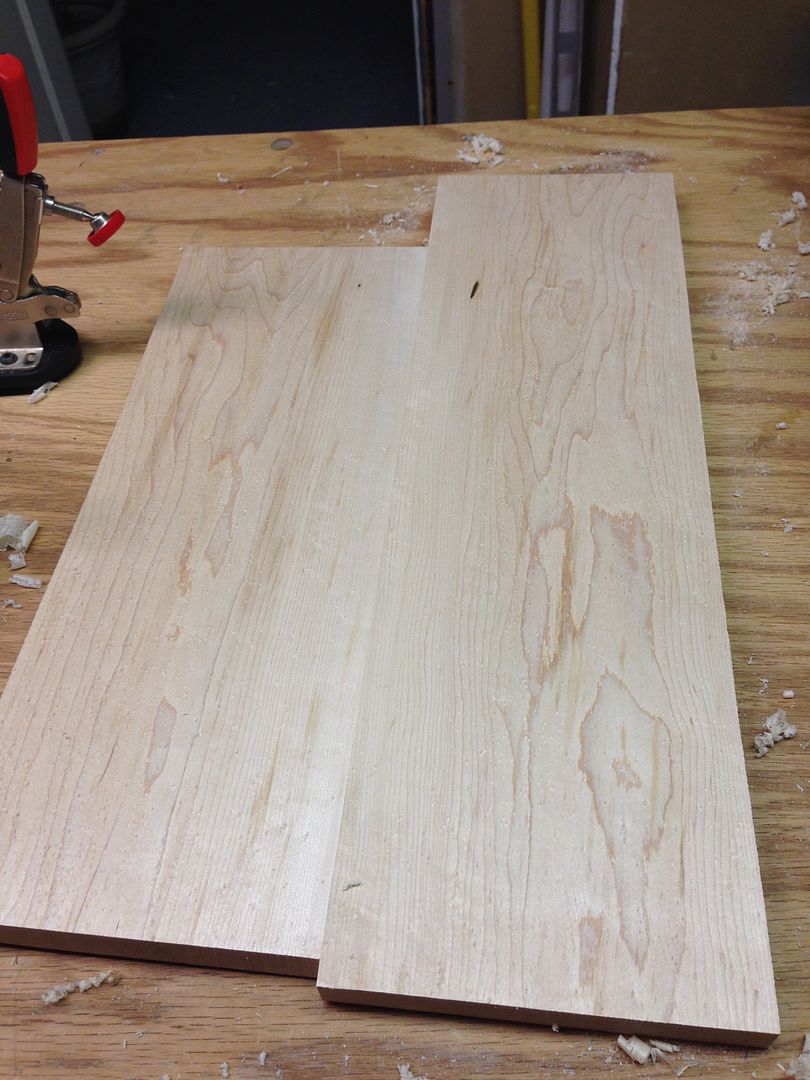 Planing the top.
Top ready to glue.
Glue applied and clamped.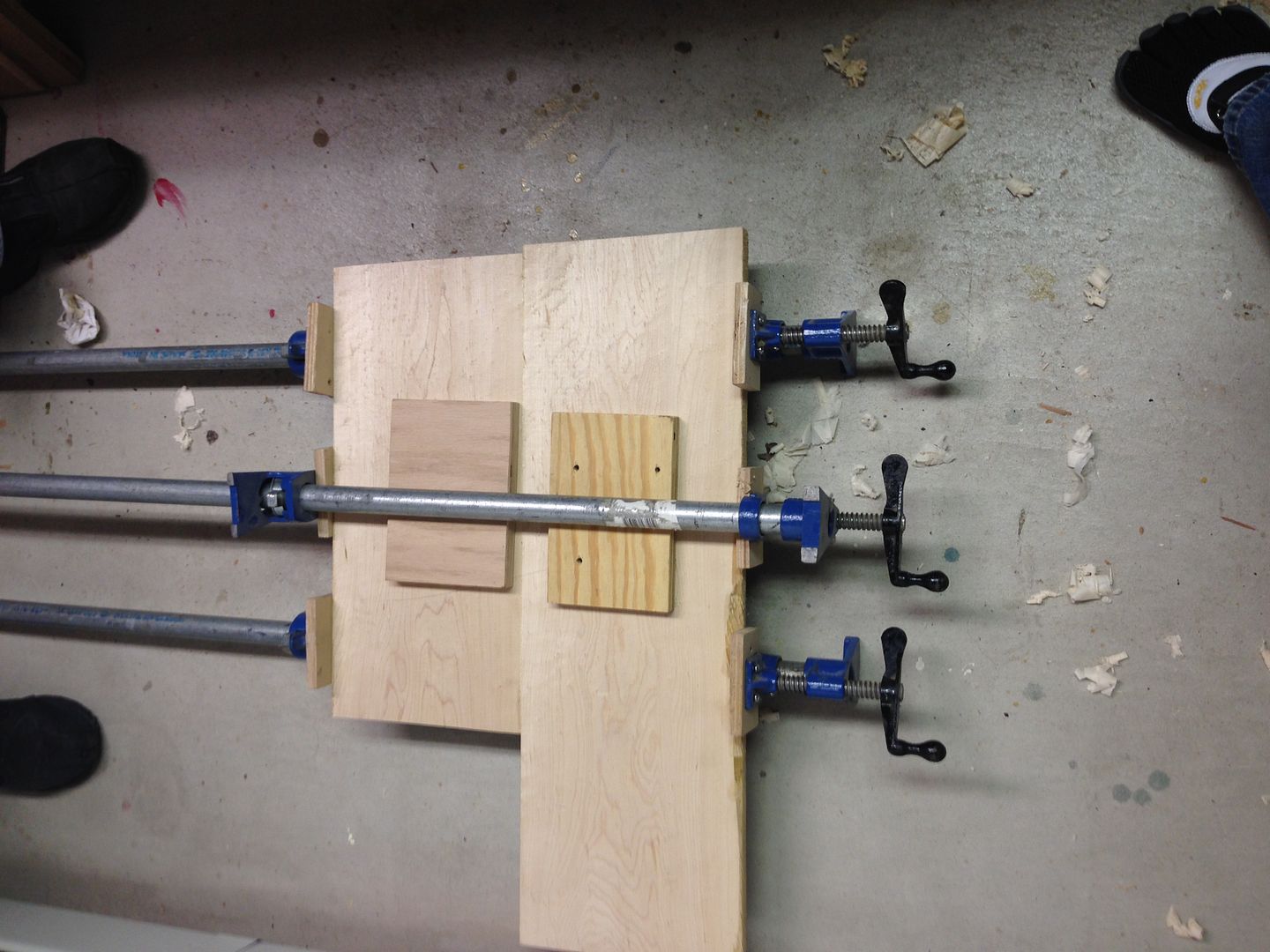 Top and body.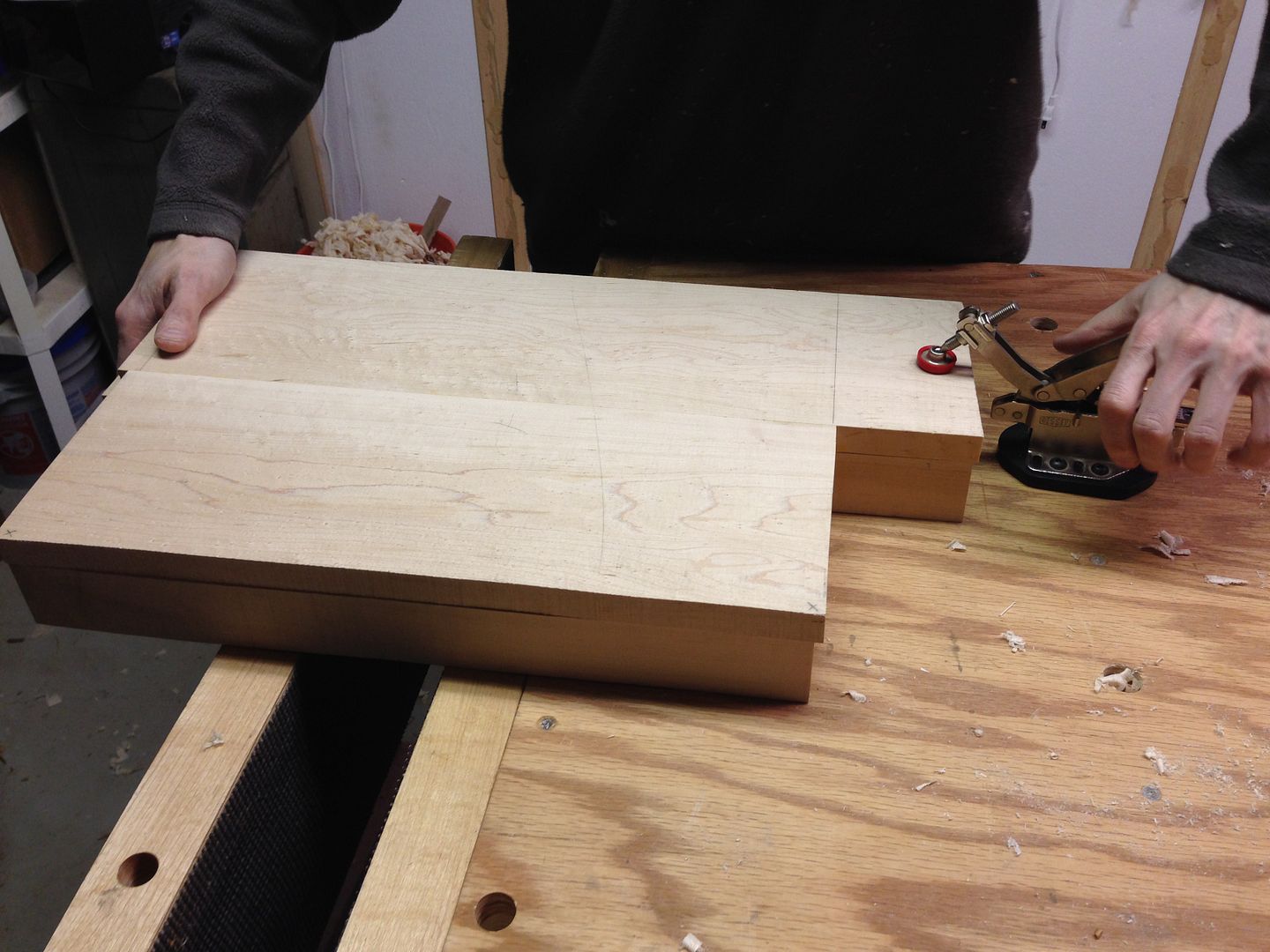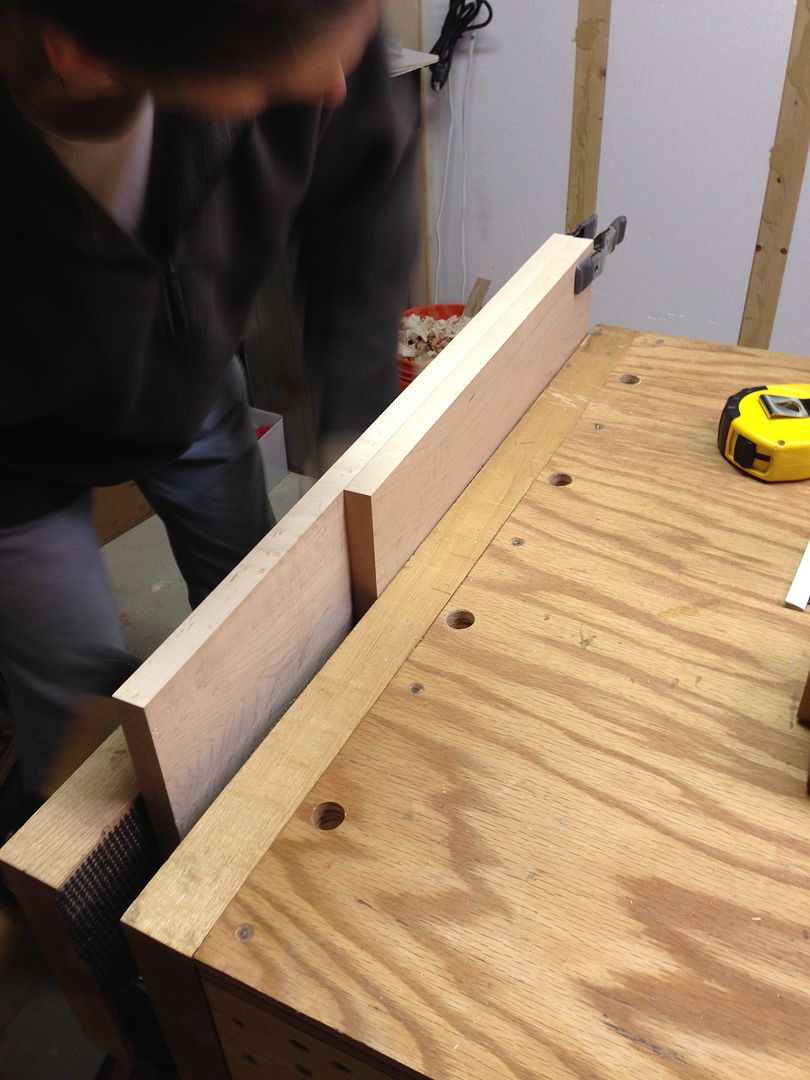 Top and body in vise glued up..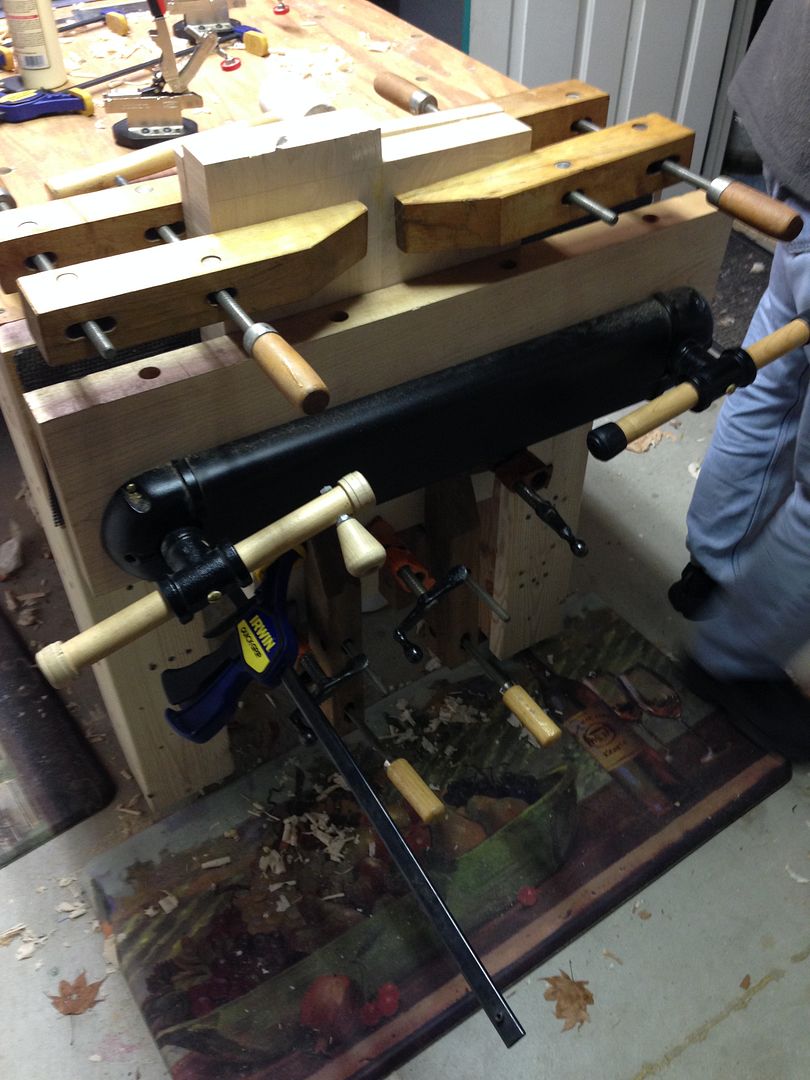 Wait.. Can fit another clamp..
Neck is set to be planed some more.
Getting there..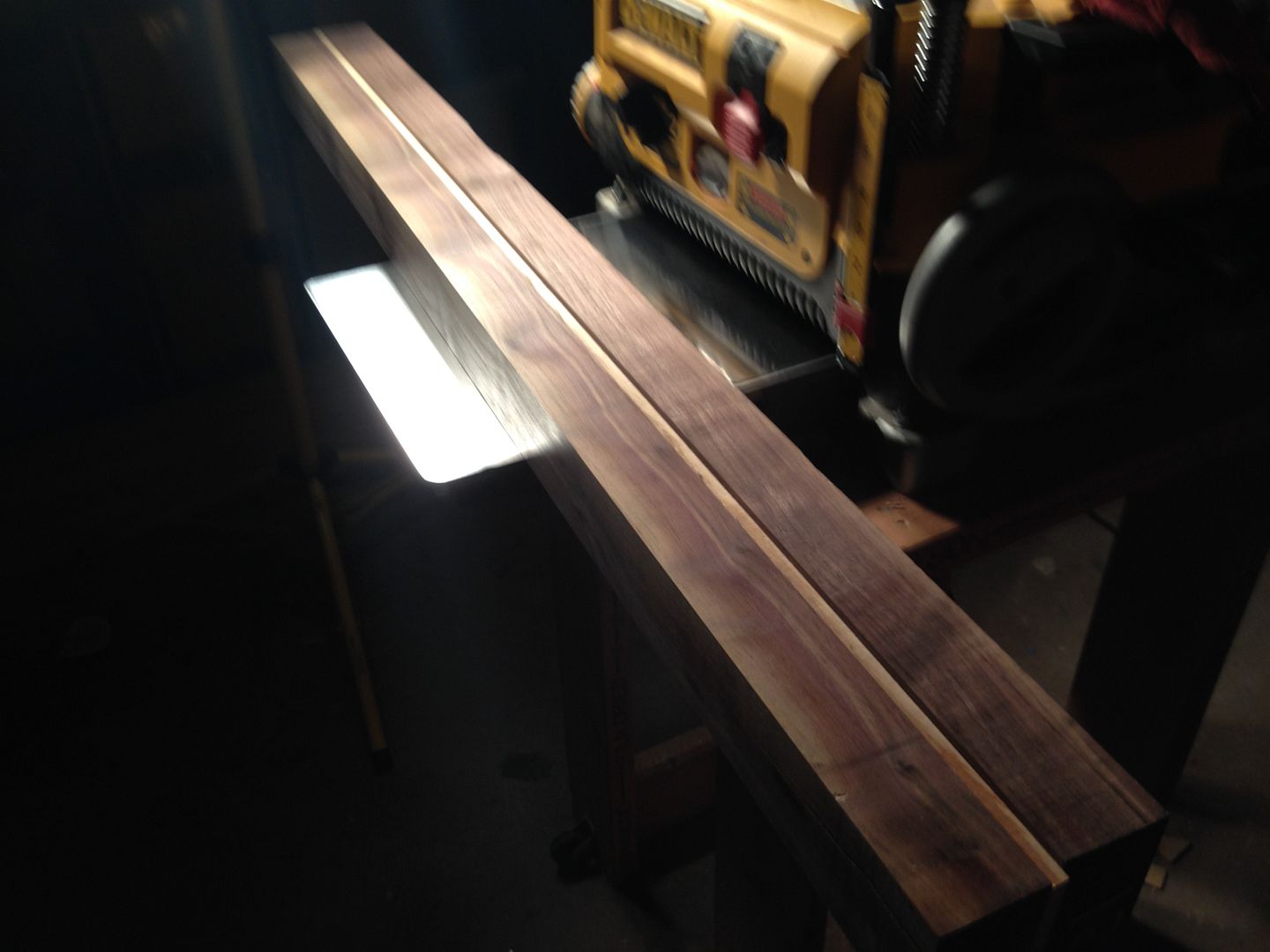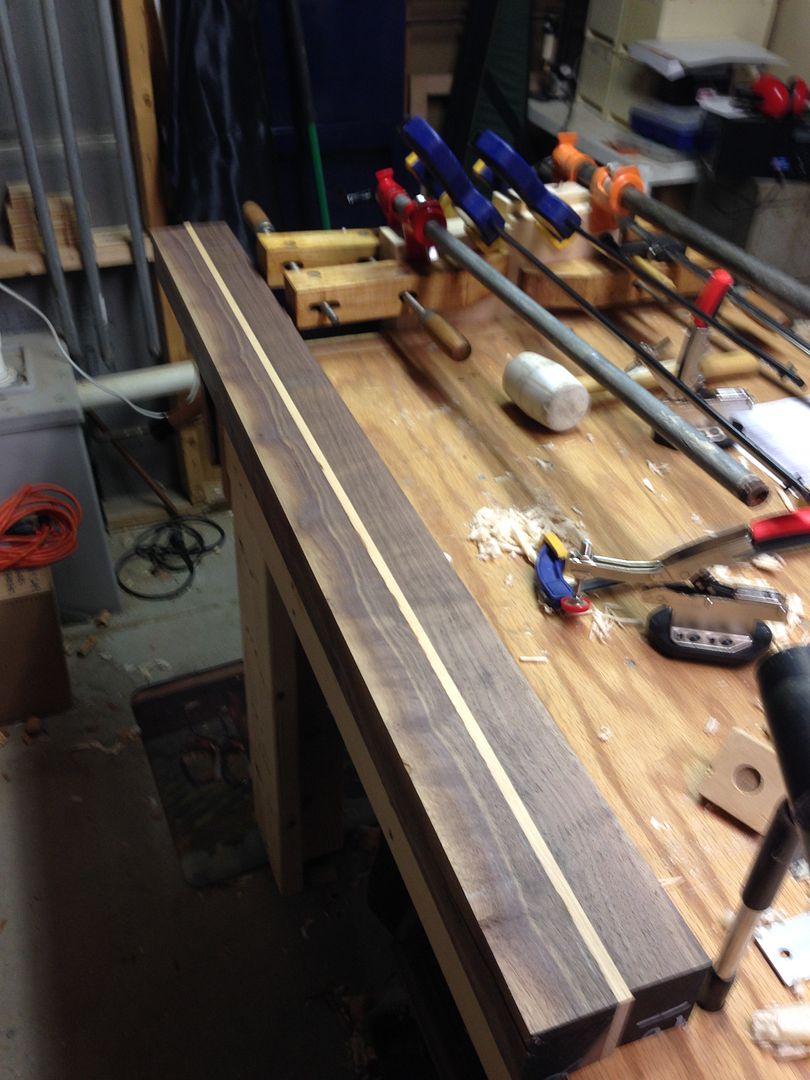 Next up is figuring out what piece I want for the fignerboard.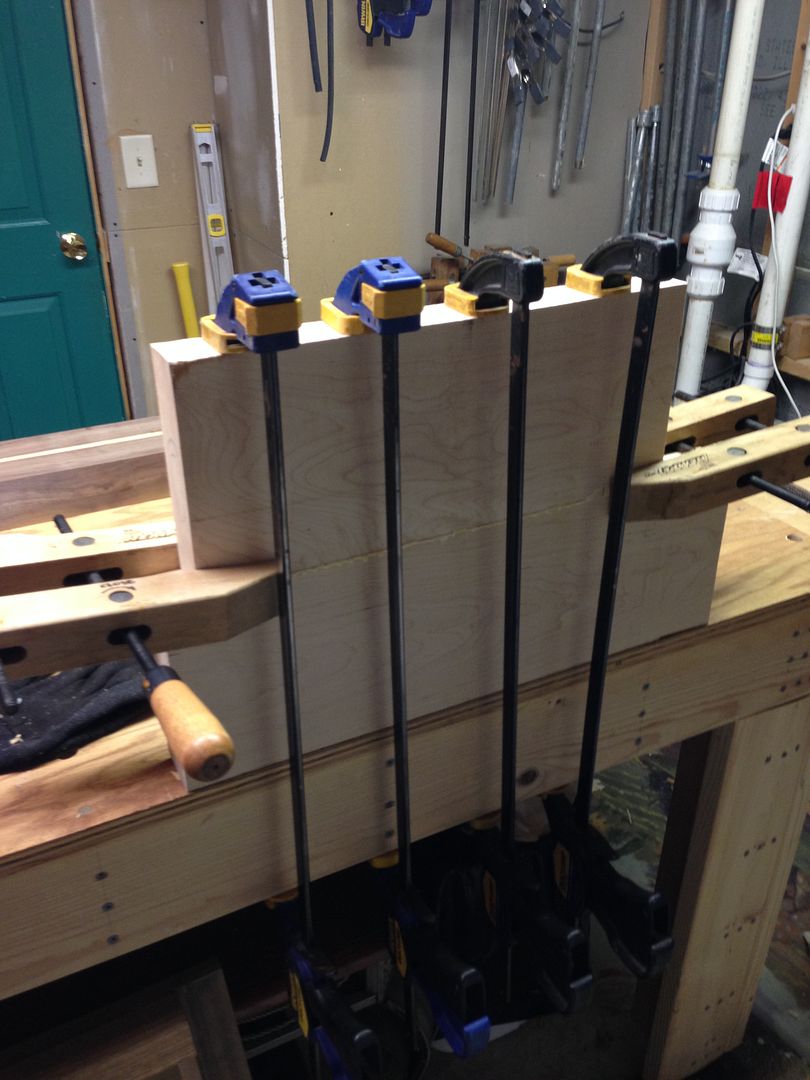 EDIT* 12-12-13
Look what showed up yesterday..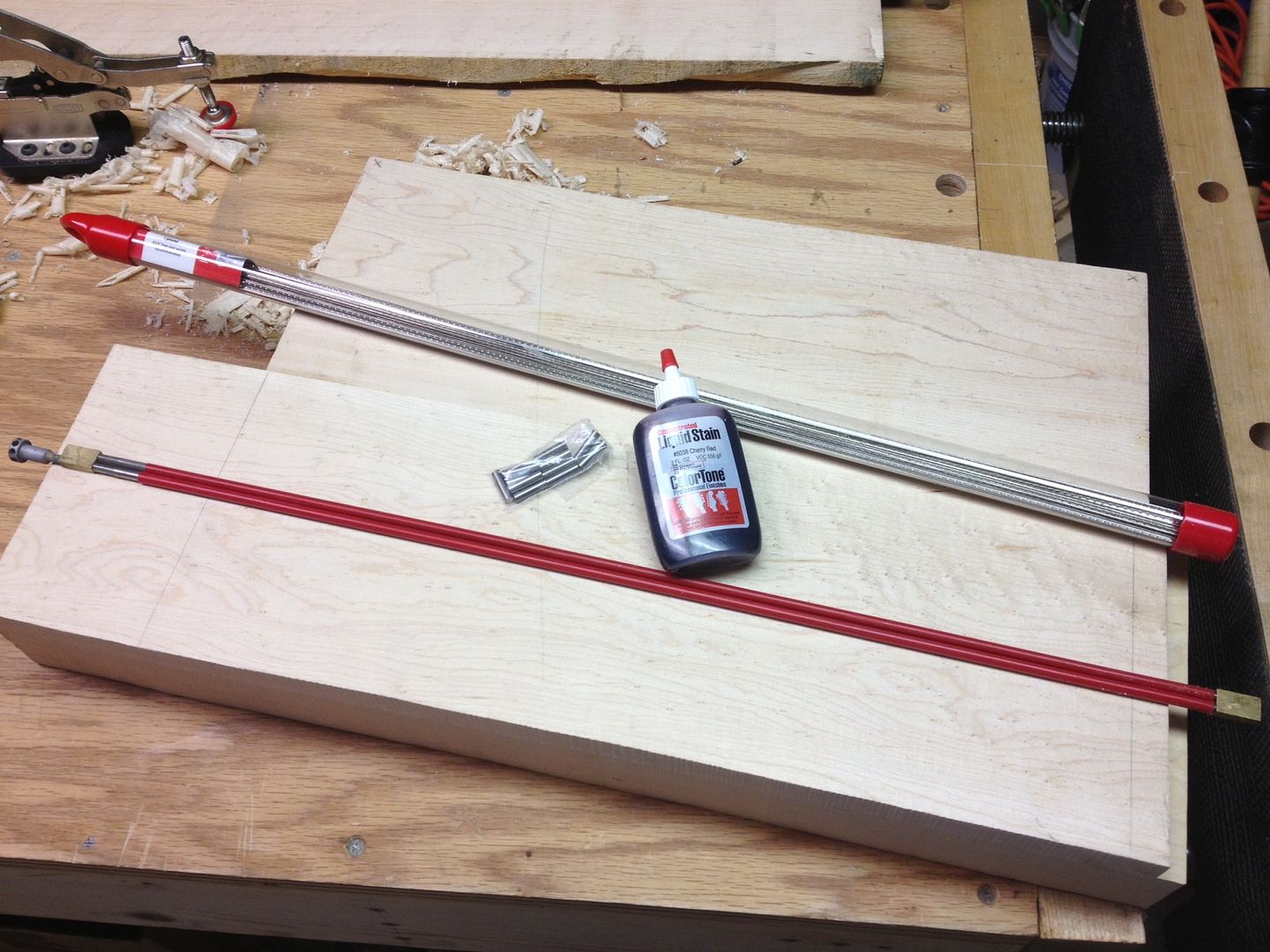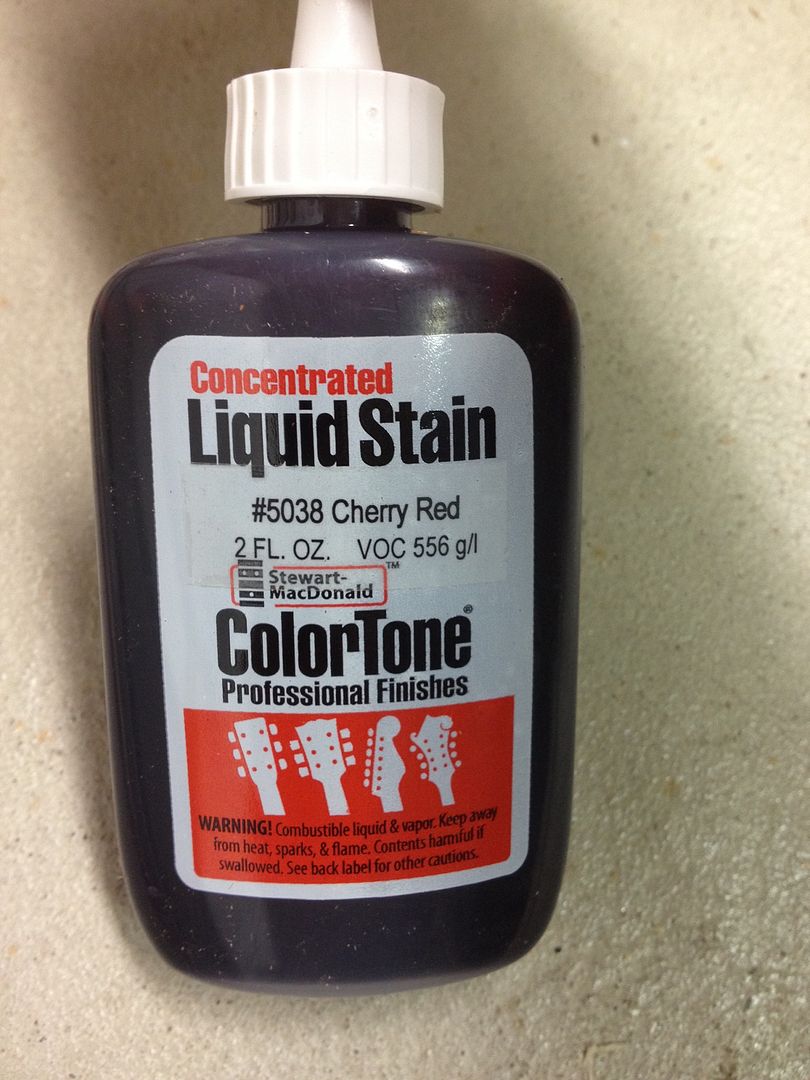 Sneak peak at the grain..
Back.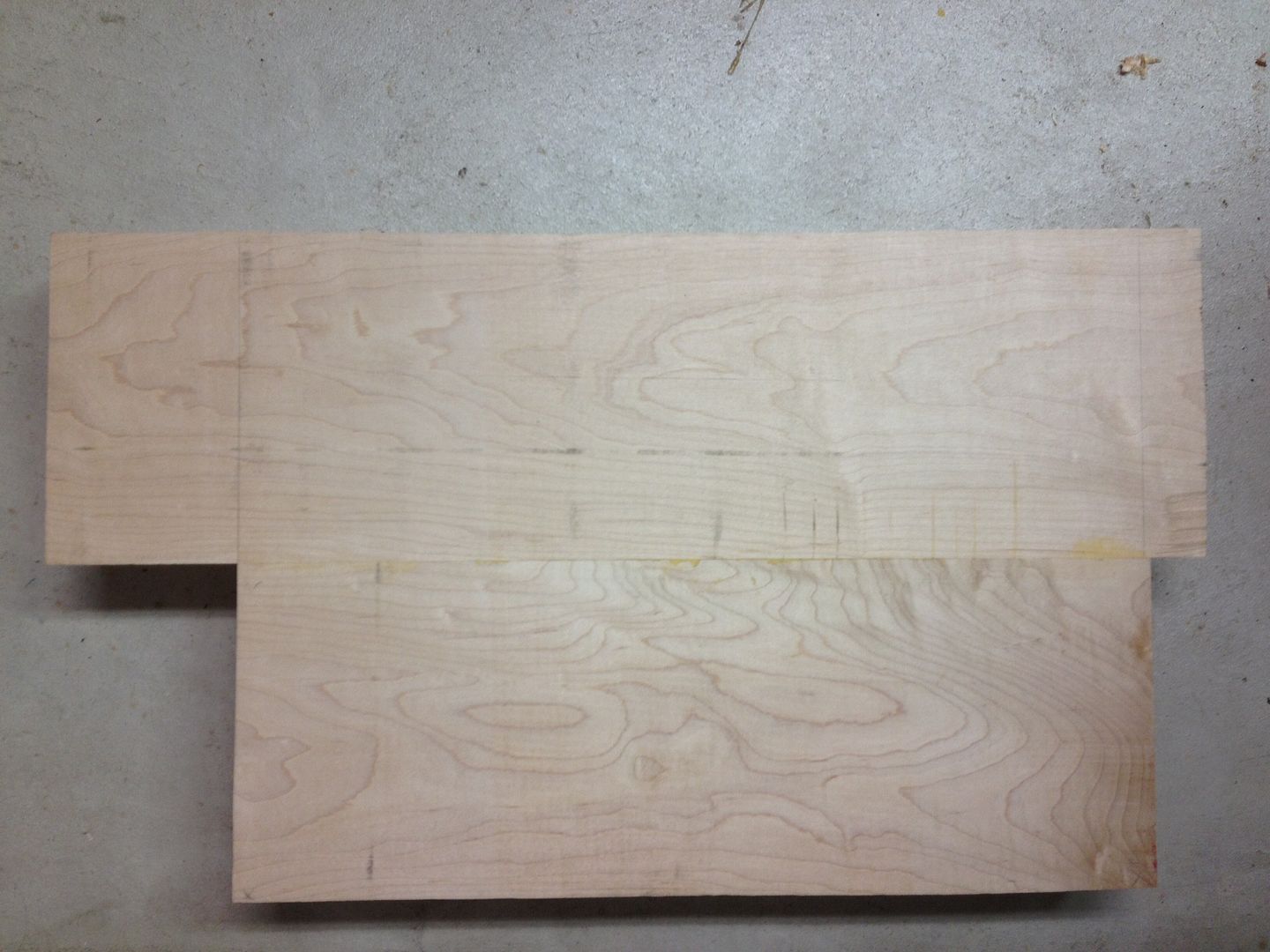 Top.