A few months back I picked up an 8 string made by a builder on Vancouver island, Joe Egan. I got er pretty cheap from a buddy of mine due to a bit of fretboard shrinkage, leaving some nasty little fret ends poking out.
She played pretty sweet regardless, nice low action, 27" scale, and sounded fuckin huge with the stock D-activator.
I figured if I'm going to have to do some mickey-mousing around the frets, I may as well take the plunge and throw in a BKP. Found a coldsweat priced quite reasonably, not fully aware that the Dimarzio base plate was a bit narrower on both sides.
Flash forward a couple months.
Fret file from Stew Mac, check
Masking tape, check
Woodwind bore oil, check
Soldering iron and soldering iron accessories, check
Dremel, chiggidy check
I regret to inform that there were no 'in progress' pics taken, but here's the skinny regardless.
*Almost forgot to mention! When checking the neck about a month back (because I'm a bit scatterbrained and left the strings off for the entirety of the last two months
) the nut dropped off and broke in half. I'm a bit out of the way of savvy music stores, so an 8 string nut would be a special order. Considering this guitar isn't patterned off any particular neck there's not a ready made replacement, and the process of waiting for one to be made along with the accompanying bill makes me cringe at the thought.
NEVER FEAR
Super glue, check
Glued the nut back together with rousing success. Let it dry and mounted it in it's respective slot.
Part one, fin.
Taped off the fret ends, and started in with the file. I took my time, giving each individual attention following a few swipes along the length of the neck. I'll note that the woodwind bore oil made it's appearance here as per Darren's recommendation. It only took me 30 minutes of diald-in effort to achieve the desired result, no more fret rash!
Section duex, complete.
Now for the fun, power tool time! I placed the BKP on top of the existing route, and gave a quick measurement with the most accurate tool known to man..THE EYE
https://www.youtube.com/watch?v=YQwYNca4iog
A few millimetres here, a few there (16ths for you Reds Whites and Blues) and before you know it I AM SPARTACUS
Act one comes to a close!
Flash ahead another day and a half.
Now this is the one thing I love about every third shift at work here, I'm on nights, and there's not a damn thing going on hahaha.
Busted out the soldering iron and made a nice little work station. Removed the bridge to re-install the ground wire, boom, a lil screwing here, a little there. Mounted the BKP, deciphered which wire goes where, a little heat here, a bit of solder there et voila!
Tossed on a string to ensure everything's peachy! Much sound, no hum,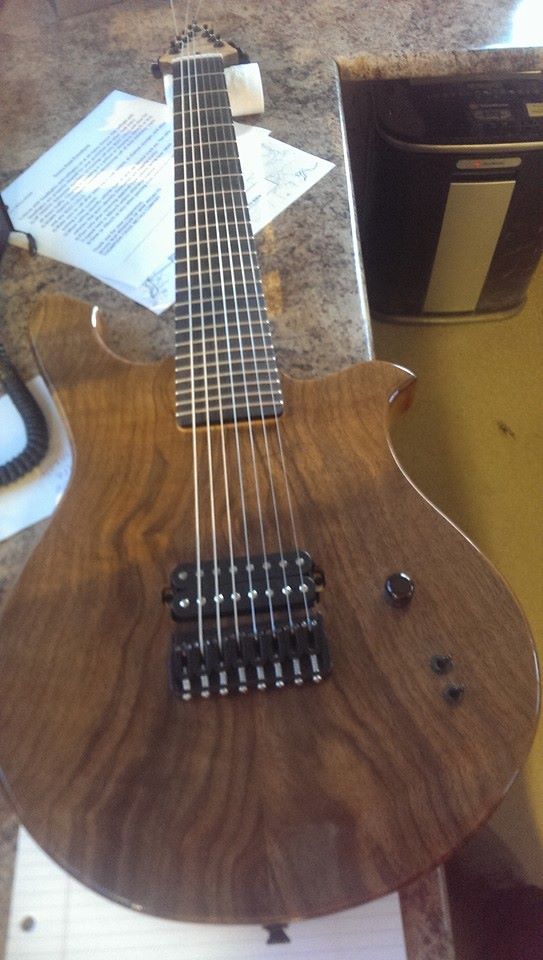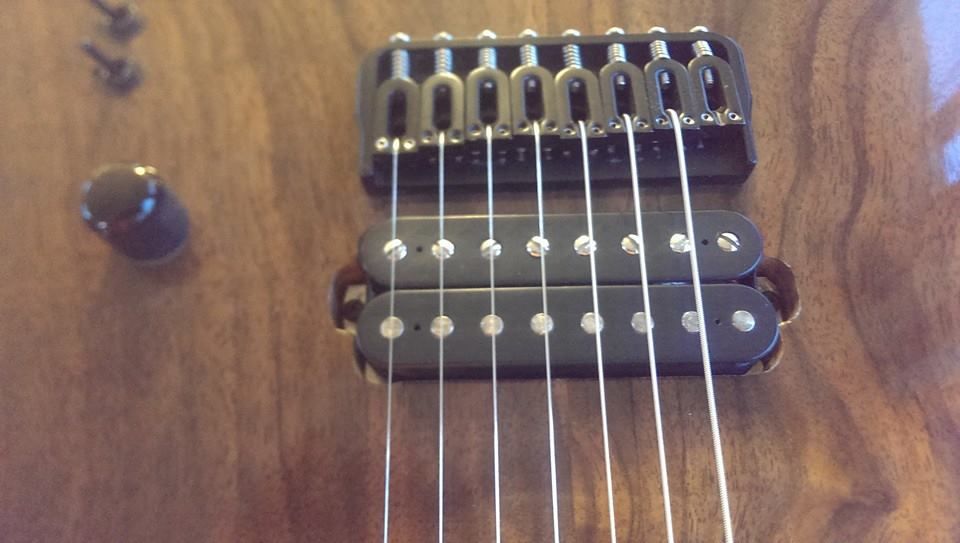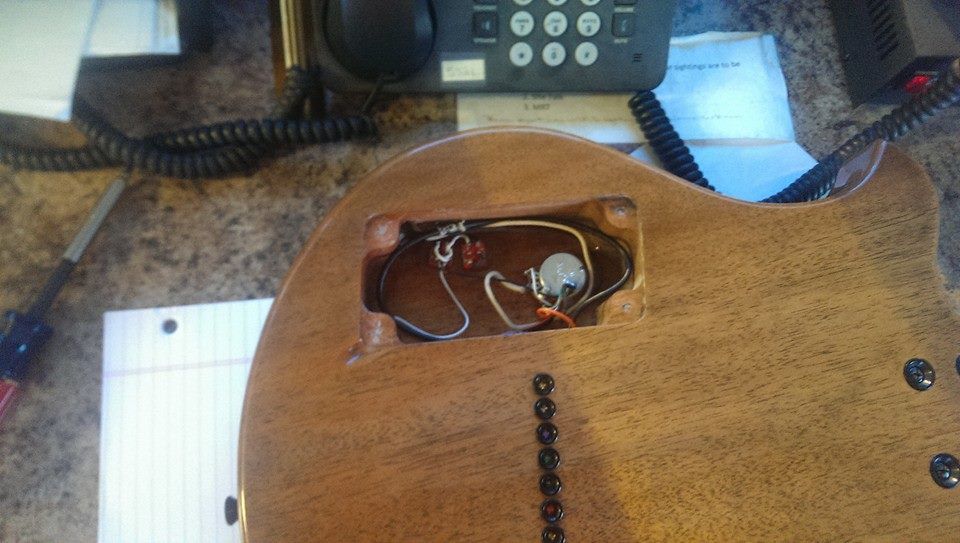 As you can see I'm not the steadiest without a jig. No surface scarring or errant lines though so I'm pretty alright with how things turned out aesthetically.
I'm excited to get back home to my EVH 50 watter with some appropriate strings and just bliss out for a few hours. As it stands, the note separation and character is unlike anything I've used before. Even just testing it through my scarlett 2i4 and pod farm. Super stoked on what's to come!
Thanks for reading!