I tried to install my new EMGs. Pulled the bridge pickup, no problem, and everything looks normal. Pulled the neck pickup, and not only has the quick connect been replaced by something with two ports instead of three, but the red wire is fucking
soldered onto the post on the pickup.
This is what the wires look like, now that the solder has been cleaned off.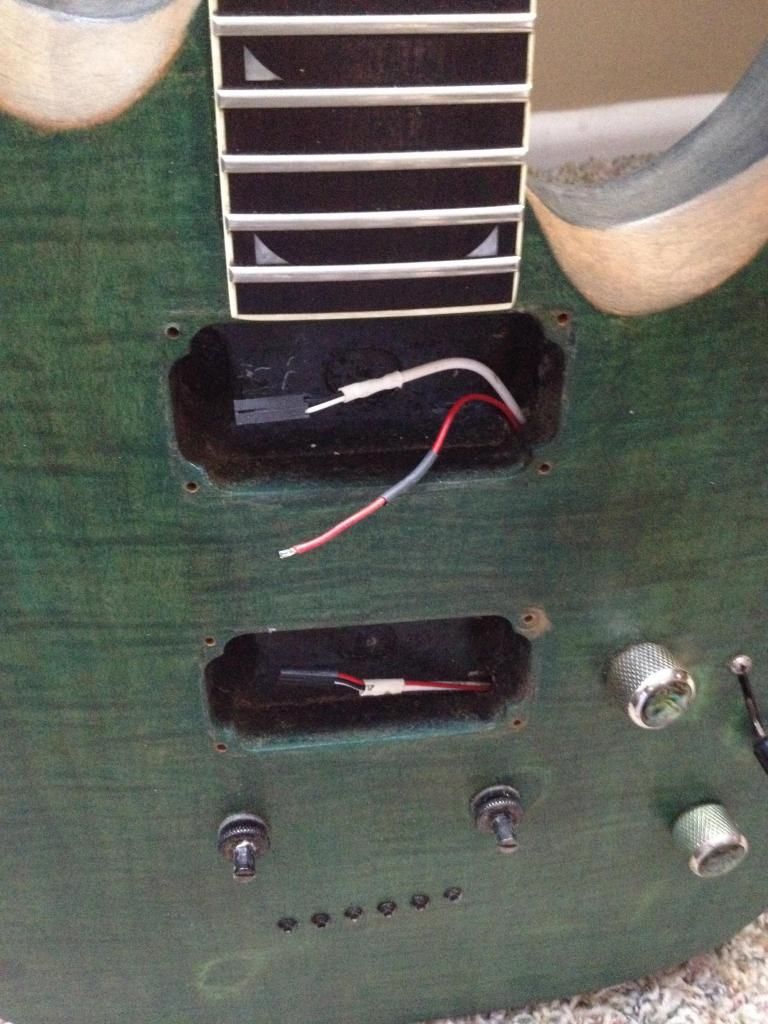 It's been a very long time since somebody else worked on my guitar, so it's likely been that way for years and I just never noticed because I haven't fucked with the pickups at all. Whoever it was that did this didn't know what they were doing, and I obviously did not do a good job checking the work. Now my guitar is gutted and I have to wait to install the pickups. Ferk.