She is starting to look a bit more like an instrument.
The body will be stained orange with black pore fill. Undecided on whether or not I'll try to stain the headstock to match or leaving it as is. Gold hardware and DiMarzio SomethingOrOthers will be on the way soon, too.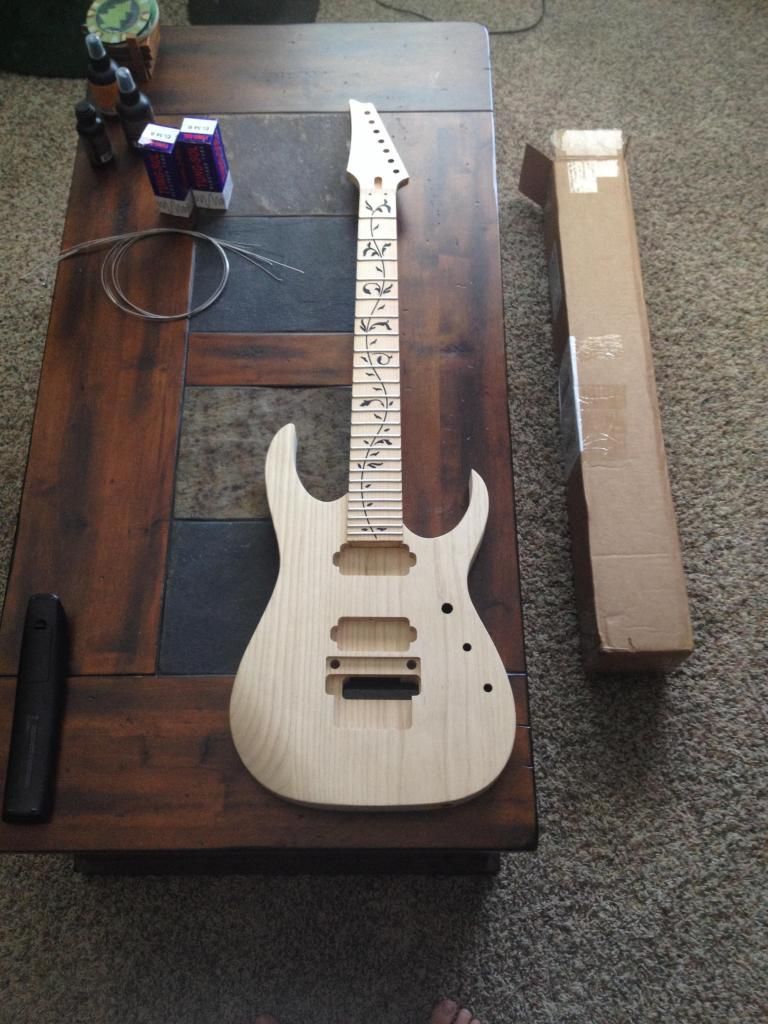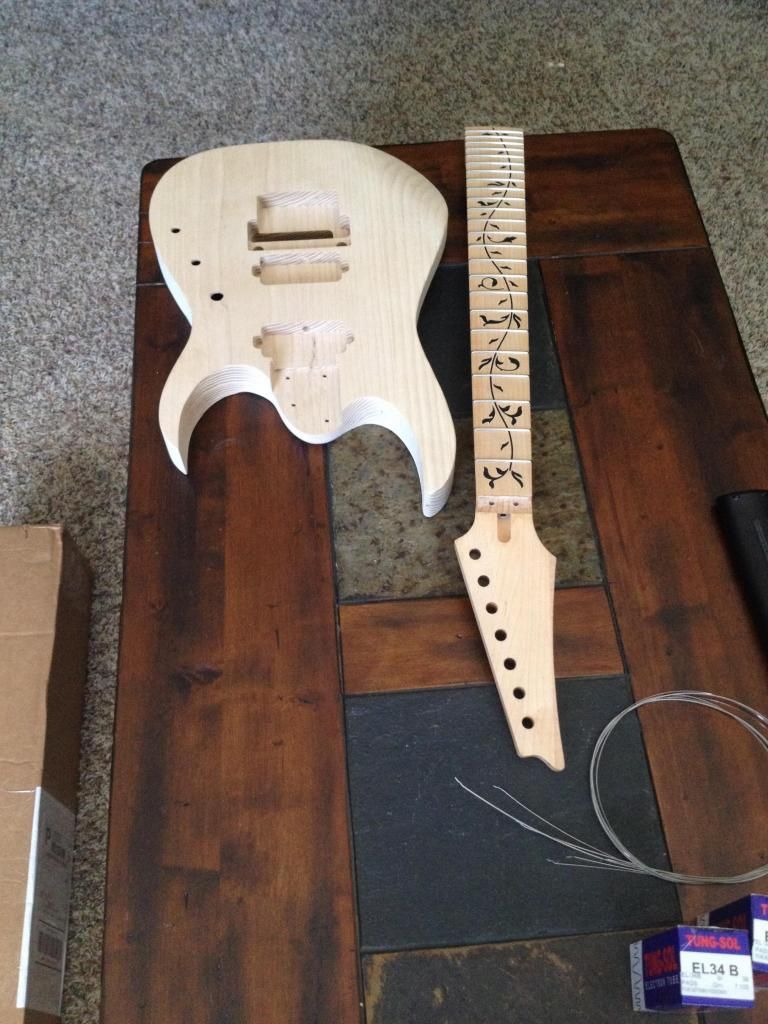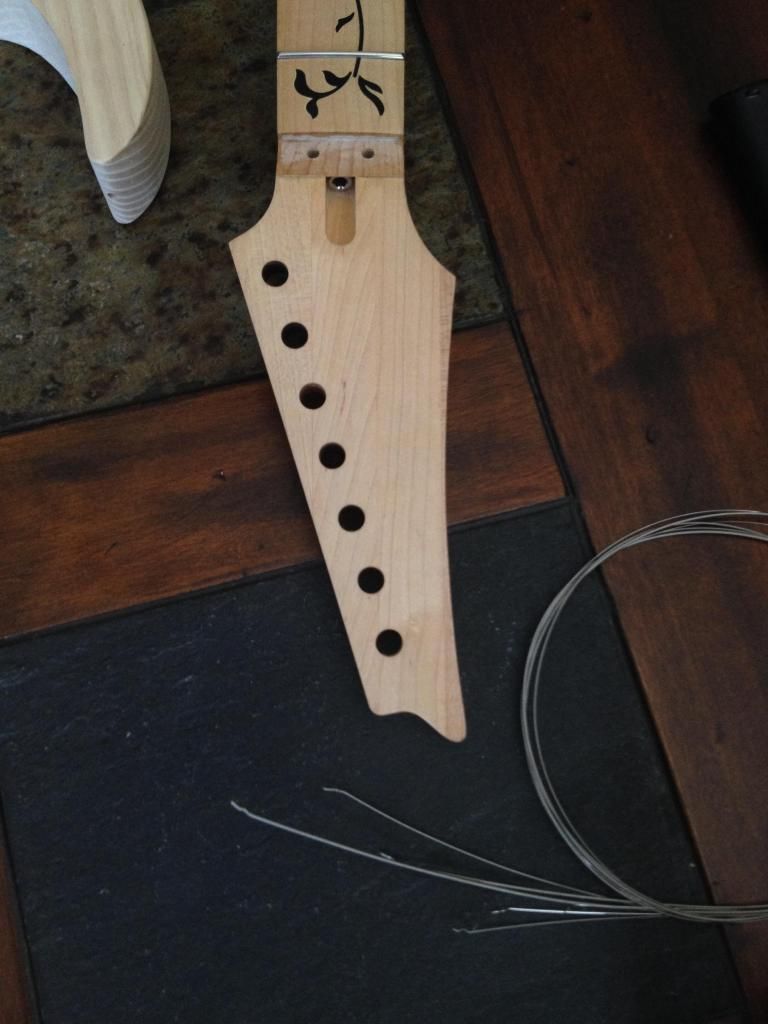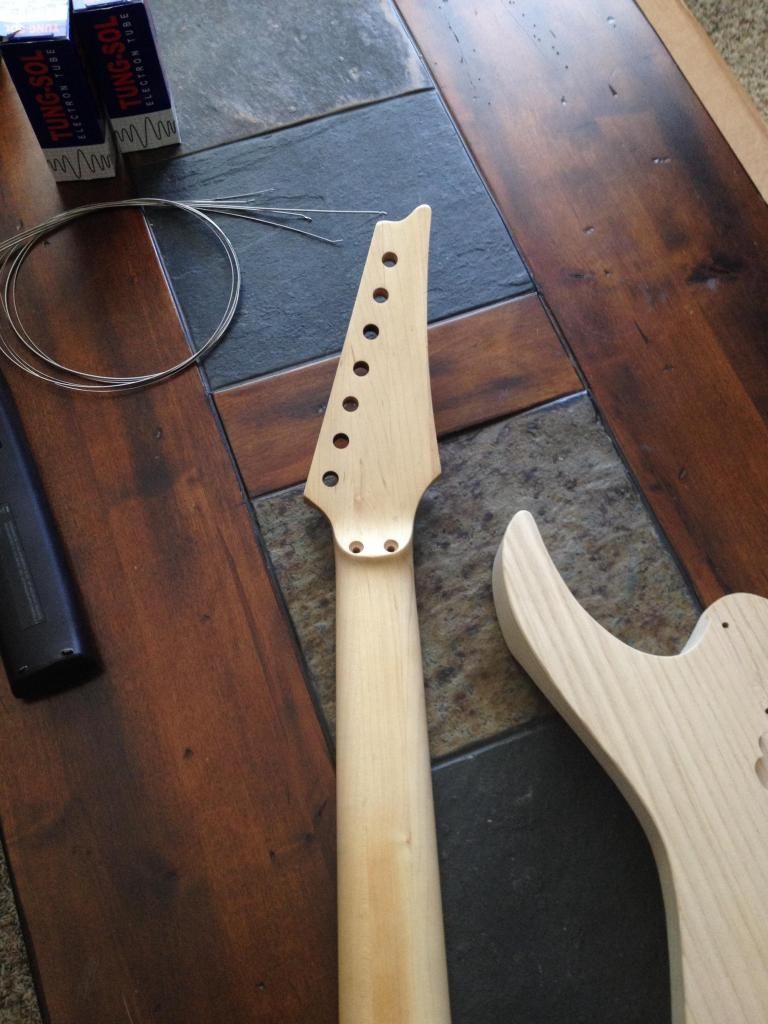 Really happy with the neck. Perle does great work.
Edit: This is essentially what she will look like when finished.