Yo, on Saturday I started my first guitar build on a course with Mark Bailey (Bailey Guitars) and I thought I might share my progress photos here. I'll have to split this into a few different posts though.
First of all, specs:
Shape: Ibanez RG with reversed headstock
Pickups: Seymour Duncan SH-6 & Hot Rails
Body wood: Swamp Ash, flat top except for forearm contour
Neck wood: Maple
Fretboard: Ebony was the original plan but I switched to Tasmanian Blackwood because it's fair trade and FSC.
Bridge: Kahler trem
Controls: 1 vol, 1 tone and a 3 way Fender style switch.
Now, for pics
Day 2
(Didn't get any on day 1 but it was all just design and timber selection)
Body blanks:
Design: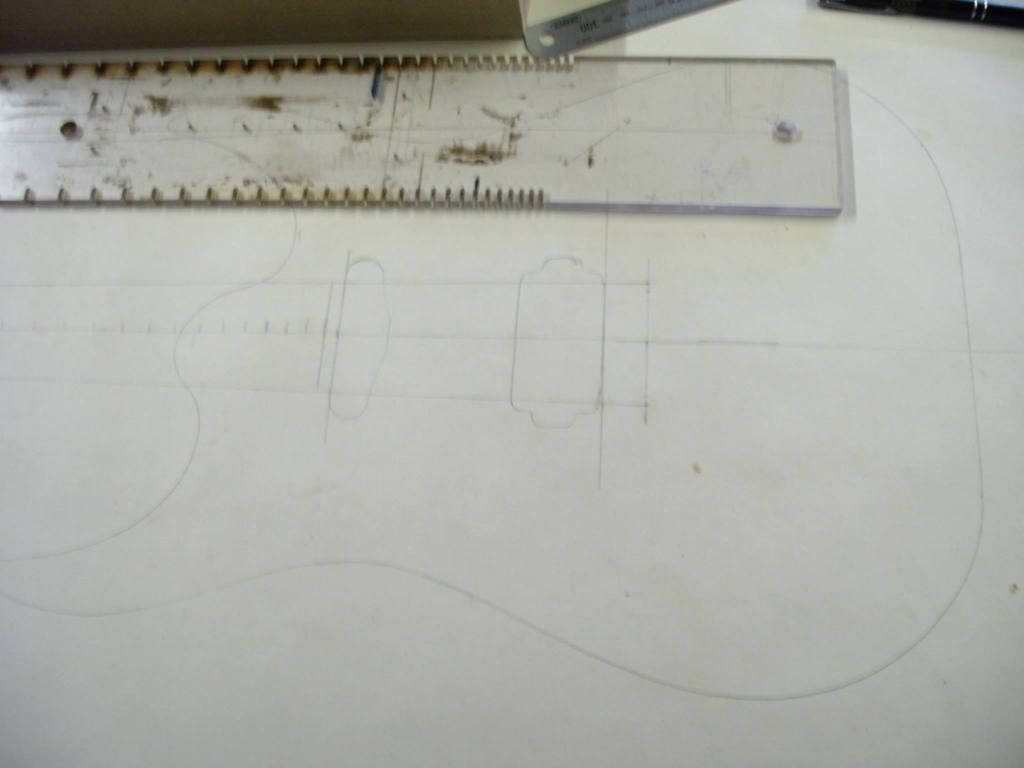 Neck blank: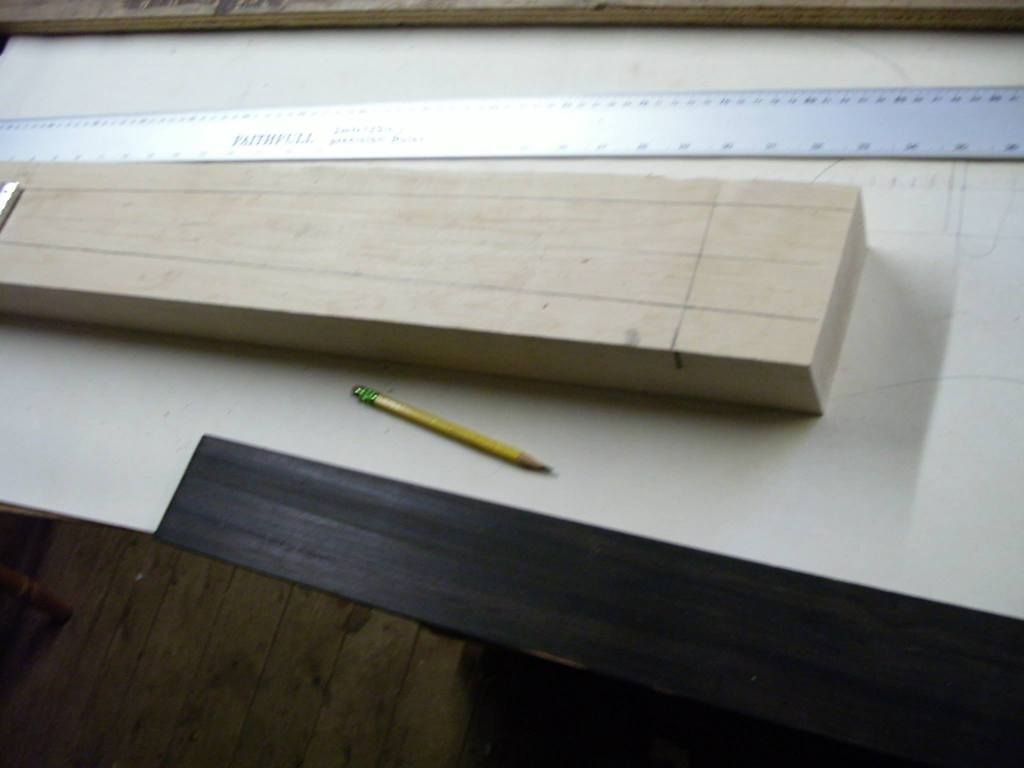 Rough cut on the neck: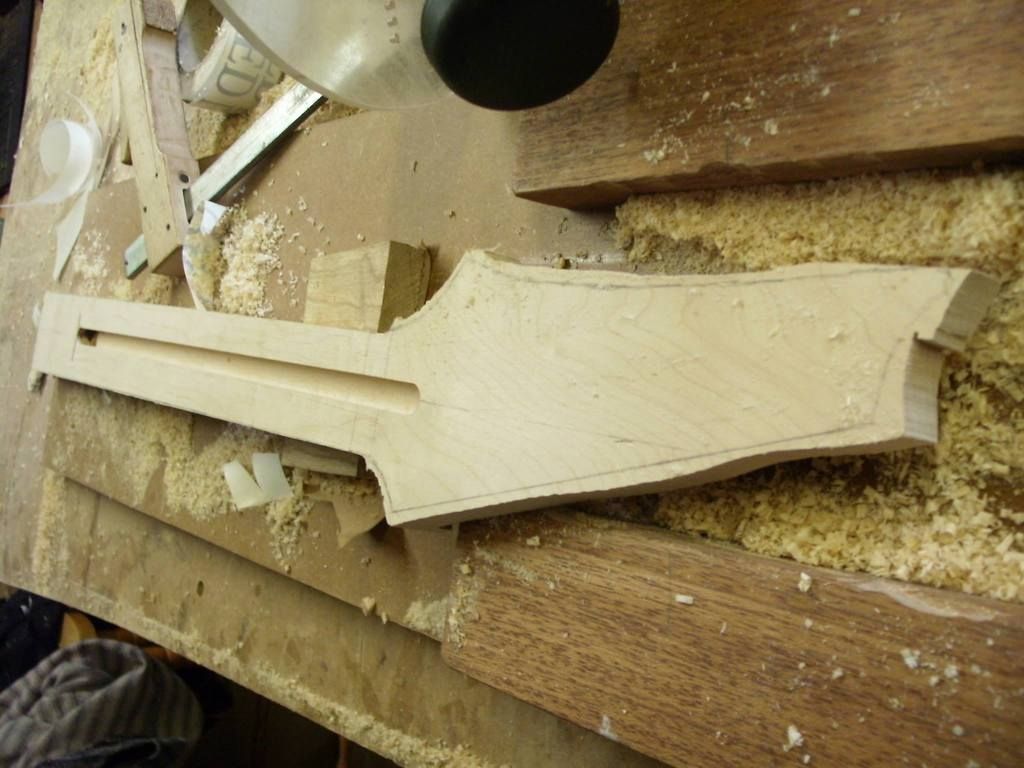 Body blank, all glued up with the design on it: (Leveling the sides took ----ing AGES!)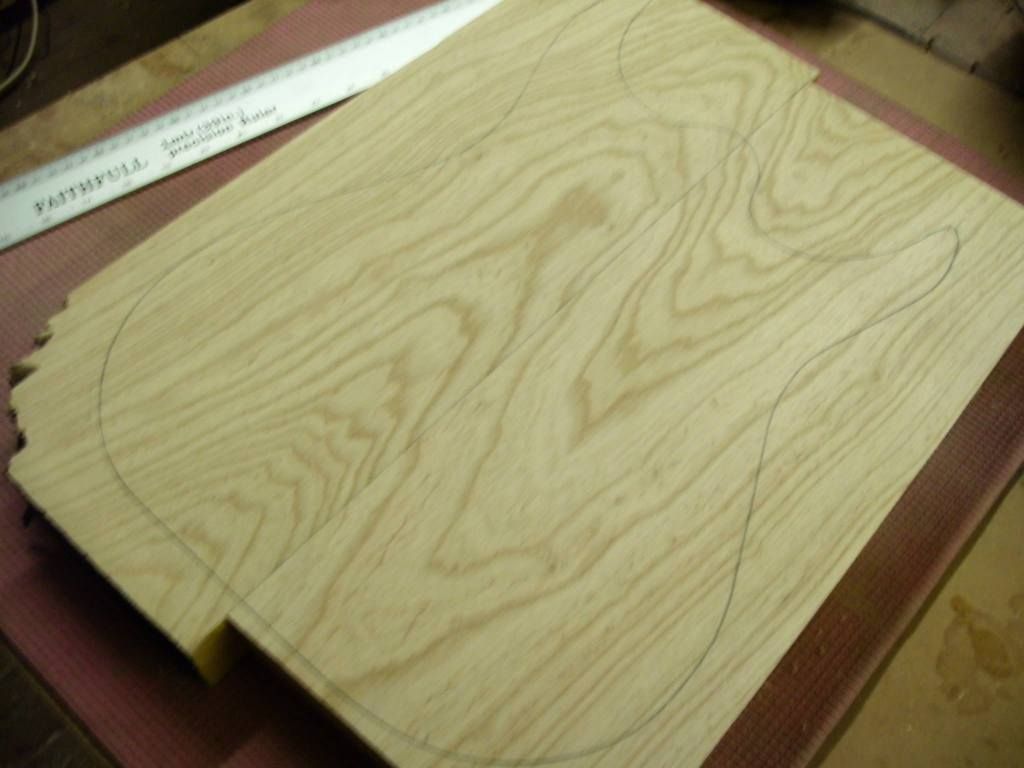 Fillet and truss rod in the neck: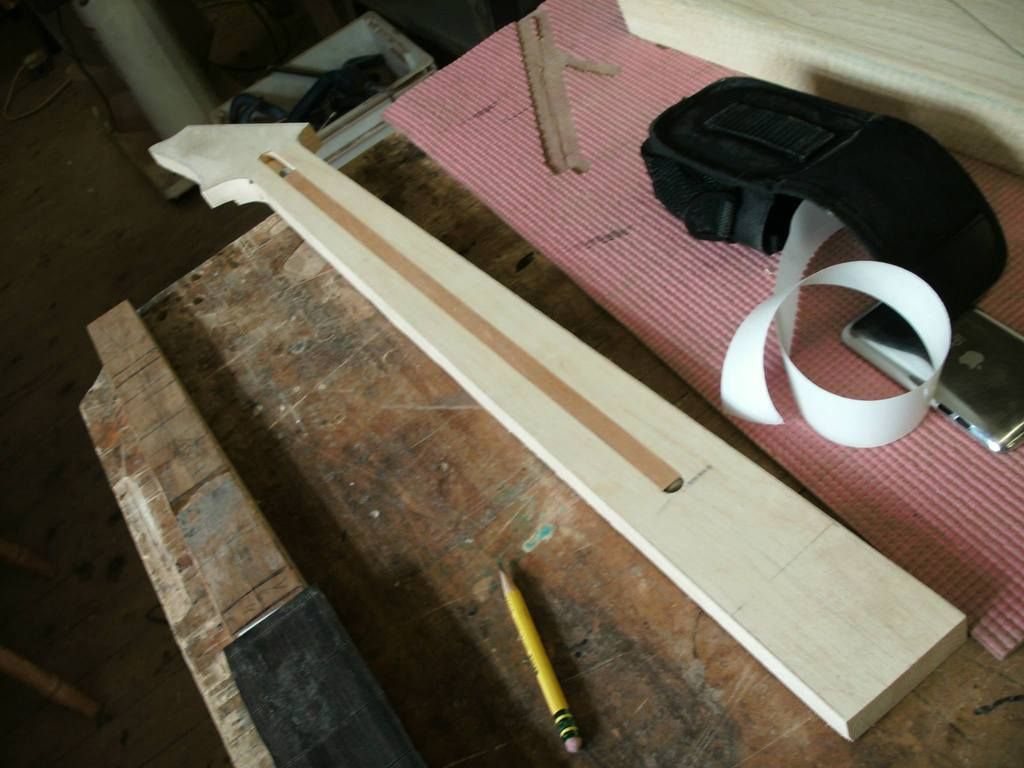 Drilled holes for tuners: