So I picked up a Tele that is a Baja neck with a Road Worn body. There was some shitty rail pickup in the bridge and when I opened the guitar up I was just left staring for a few moments while I took in what I saw.
First the pickup was connected by a stupidly short cable with no solder and nothing covering the exposed wiring making intermittent contact.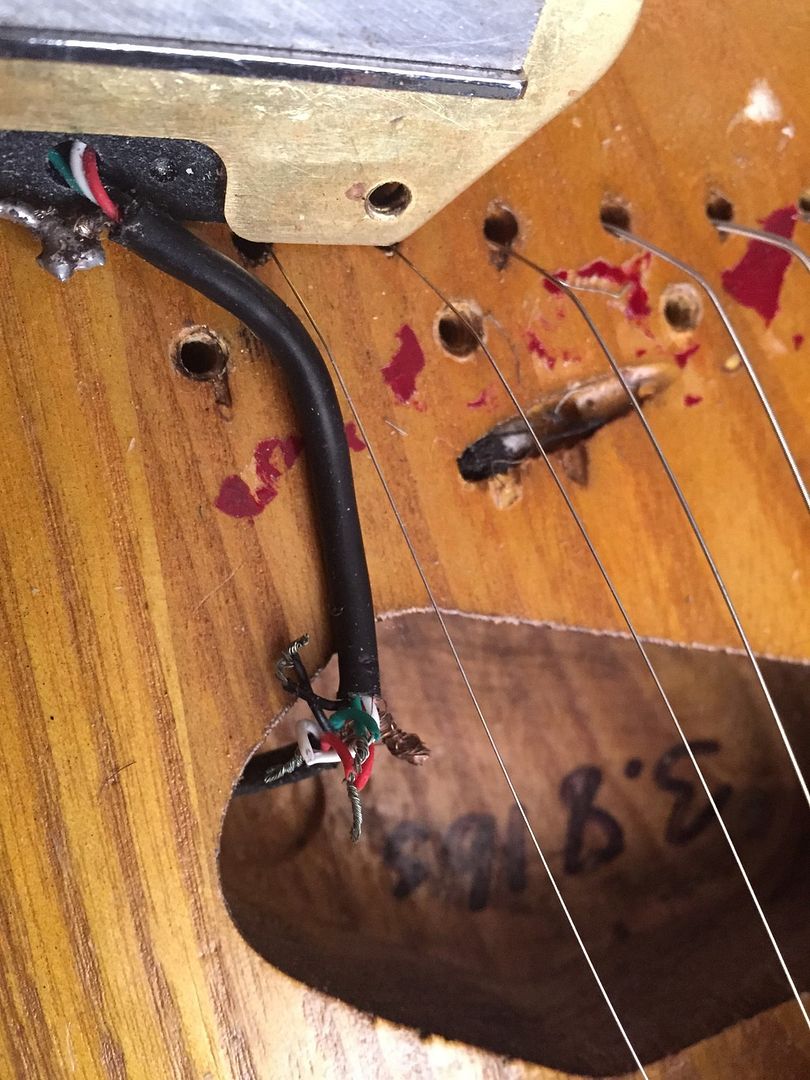 Then I opened the control cavity. Solder everywhere, spliced joints that were awful and so much crap that nothing was connected securely.
So after some work, I removed the pickup, put in a Fender single in the bridge and wired it up with a new volume pot and salvaged the push/push pot to use as a blower switch. When engaged it bypasses all the controls and just connects the pickup direct to the jack for being able to switch between a rhythm and lead setting.
Much better. Gonna have a play with this and move it on as I've already got my MIJ 52 Tele.