It's been a while since I did a feature like this so here's something some of you might find of use if buying used gear. So when I got this KH1 to sell it was covered in stickers. Generally they fall into 3 categories; vinyl, plastic and paper. Vinyl and plastic are pretty easy to remove. However paper can be a real nightmare.
If it were a glass or hard surface you could use a razor blade to scape away the gunk. On a guitar finish though that will do considerate damage. So the best way to do it is to use a plastic scraper. Being guitarists we have an abundant supply of plastic scrapers around.
With a little modification old dead picks become an ideal tool for removing old stickers. By sanding one side of the pick around about a third of the edge you have a flexible scraper that won't damage your paint. Sand it down like the images below.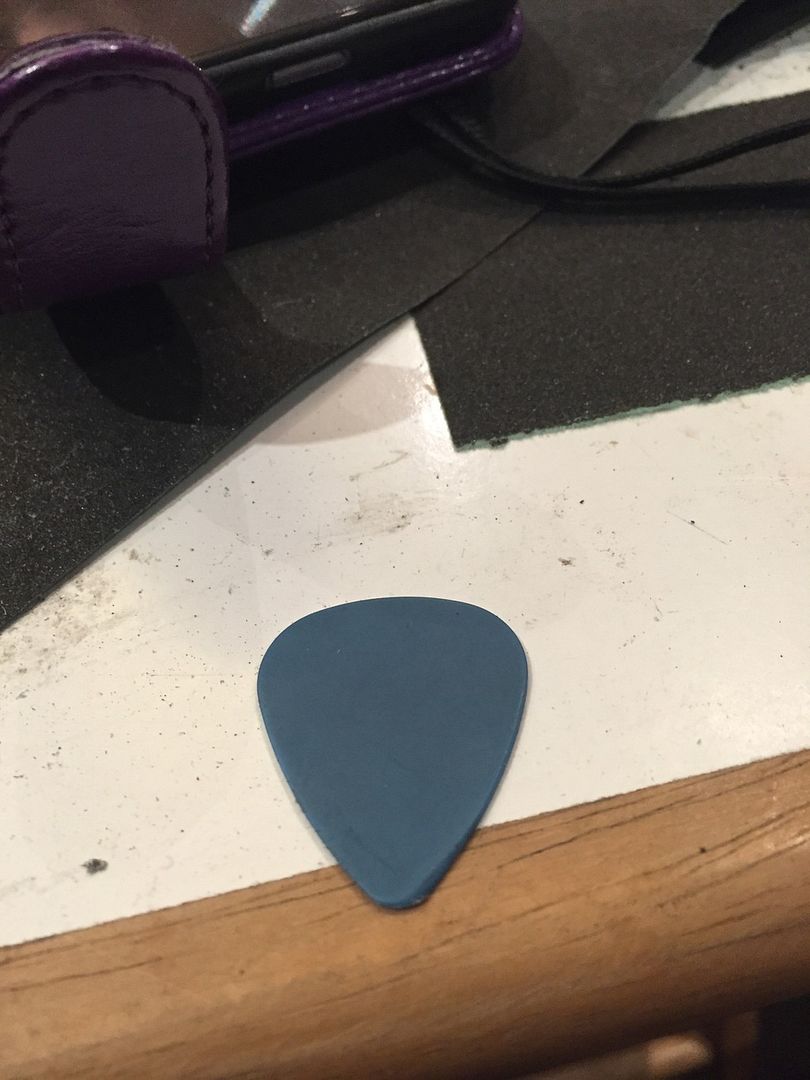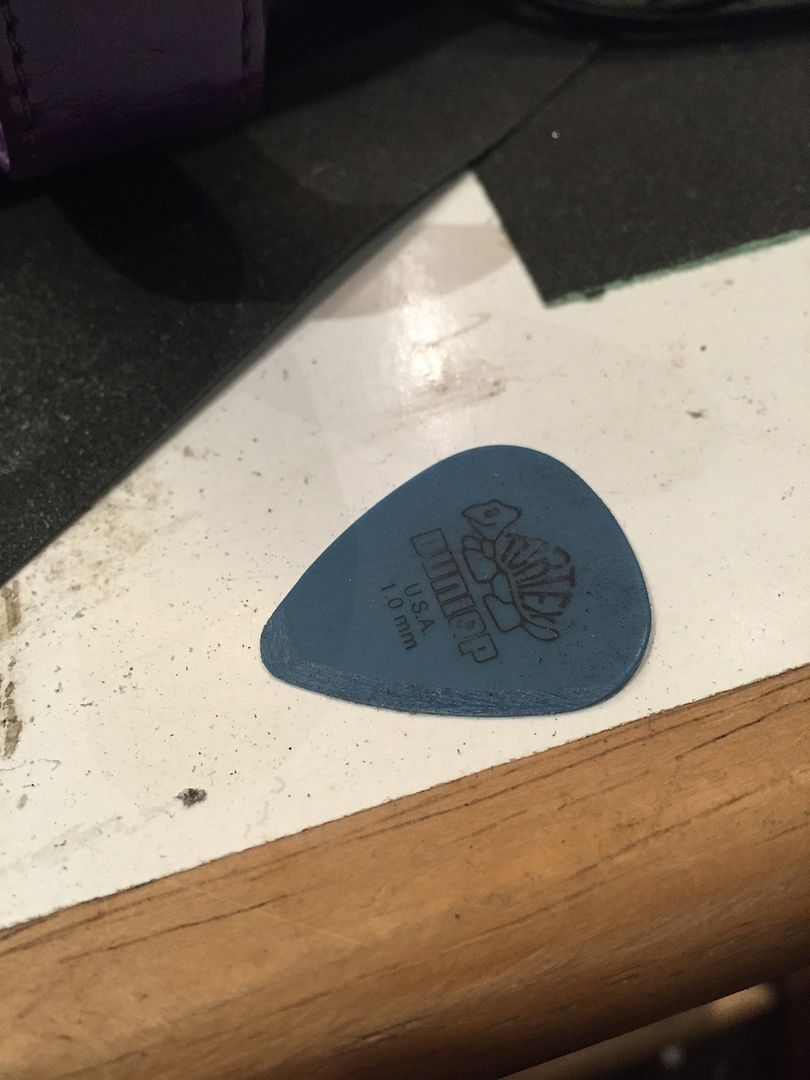 Doing it on one side allows a sharp edge to get under the sticker and the flexibility of the pick allows you to push into it a bit. If you hold it on an angle and push down on it you can slowly scrape away the sticker in pieces. The paper ones will take forever. This one took me about 15 minutes for a 3x4 stickers.
Once you're done you'll be left with a big sticky mess. (
) To remove it you'll need a cleaning agent designed for removing sticky residues.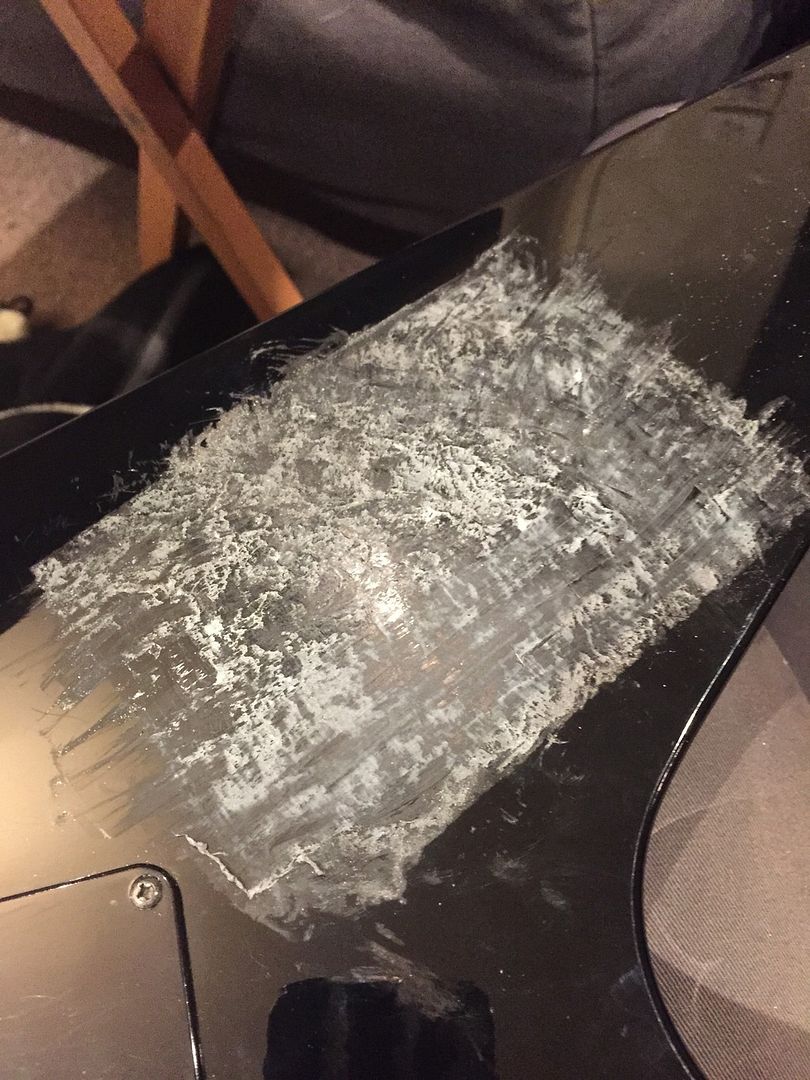 The one I used is called Oomph Goo and Stain remover. Make sure it's safe to use on your finish. You can test it on an inconspicuous area of finish such as inside the trem cavity or under a pickguard.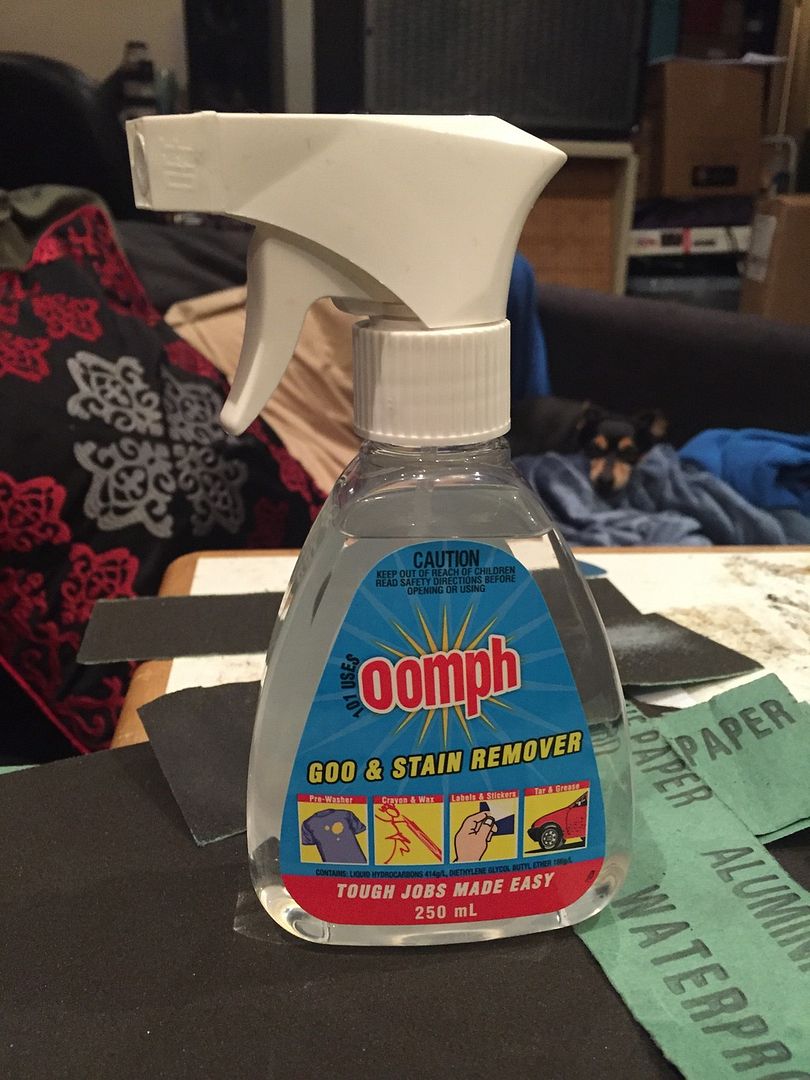 I recommend using paper towels because if you don't keep your cloths clean you'll spread the goo across the finish. When you're done it'll end up looking like this.