So as the story goes I was talking to a guy I work he said he had a guitar that belonged to his brother and his brother died years ago and would like to have it re-finished, upgraded and playable (which it was far from when I got it). I told him I wasn't anything special but I would gladly do what I could for him.
Started out like this:
[IMG]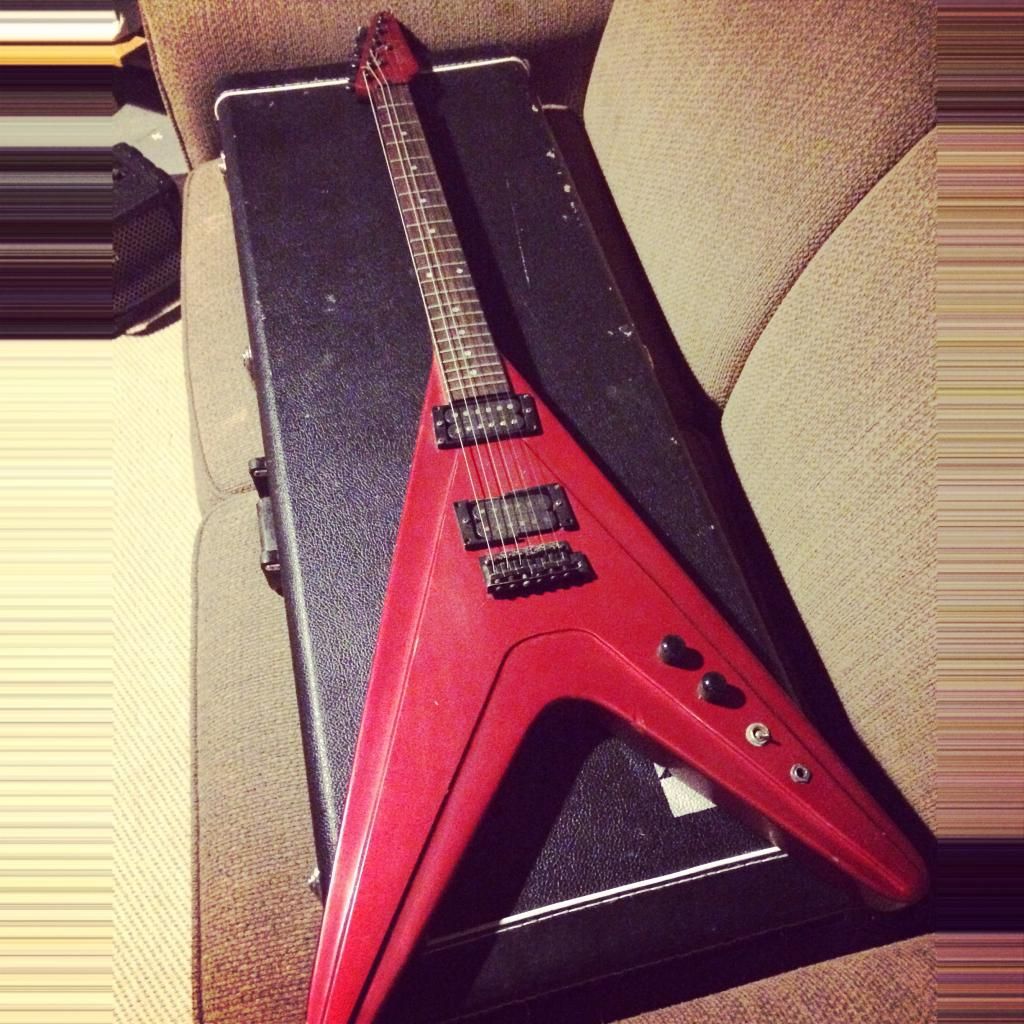 [/IMG]
Broken nut, seized trem, tuners that spun and did nothing. Electronics shot , wires pulled out and the one pickup that did work (neck) wasn't grounded and just hummed.
So I stripped it down and took it down to the wood (mostly plywood). I don't know what kind of lead-based, radioactive paint was used in the third world to paint this but goddamn it was tough to sand off.
Then painted it flat black. Installed new Grover tuners, all new electronics, Fastback old Imperial pickups, new nut and strat style tophat knobs.
Took the trem apart and soaked mostly everything in penetrating fluid then took a wire brush to it. Now it's usable. I tried to find a replacement for it but there's nothing around or online quite like it. This thing is originally a 'Series A' flying V (Canadian company but Korean made) Anyway it plays and looks like a new guitar now and I though you guys might like a look: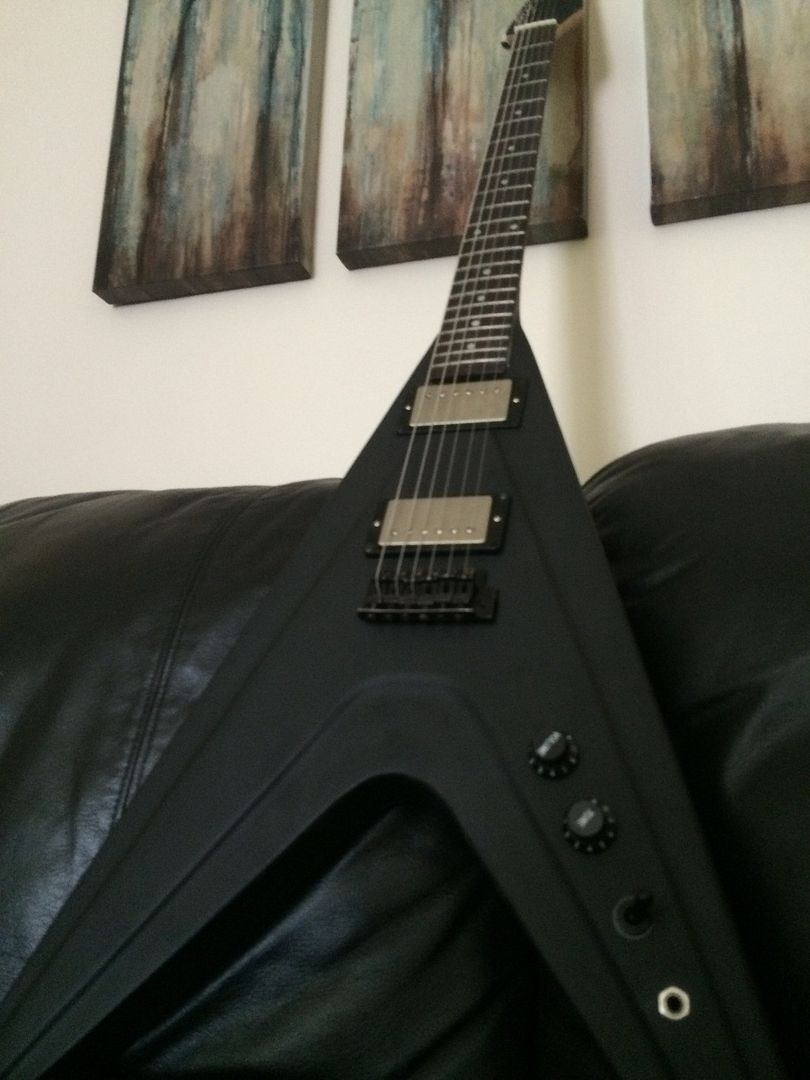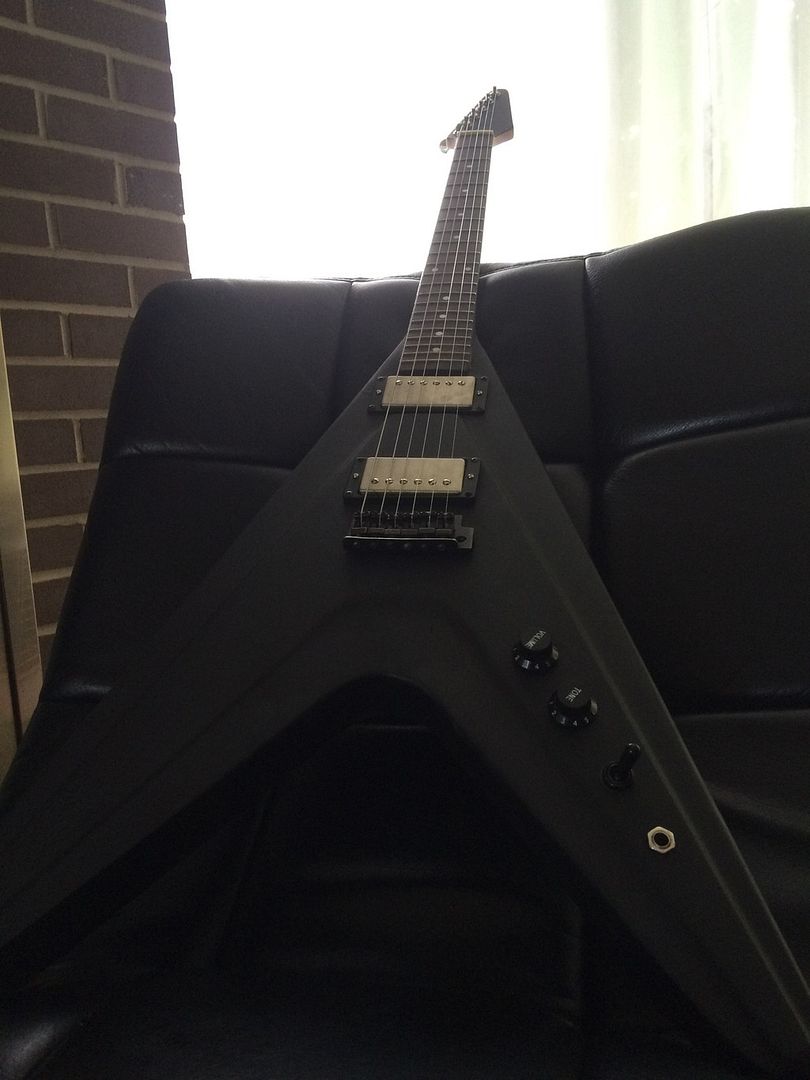 Electronics not super clean but I've certainly seen worse in guitars: