I found the guys over at FSB had traced and put together a perfboard layout for this circuit. I really like the videos, and its a simple circuit, so I figured I'd try. I had to wait for more parts for another build anyway.
So I decided to make up my own graphics, and put together a drill template, etc. So I came up with this: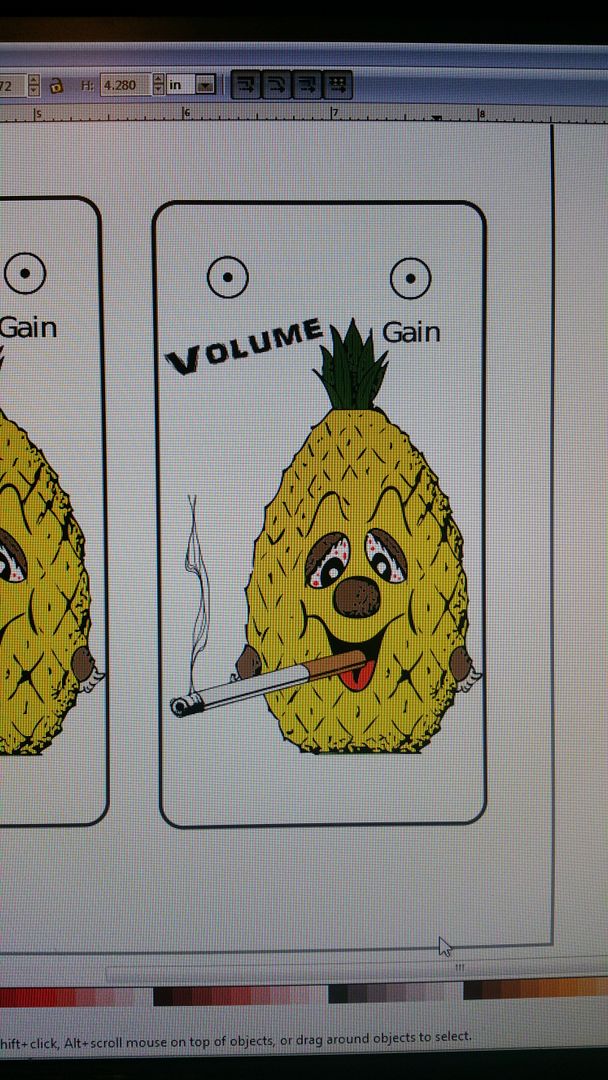 His eyes, and the end of the cigarette are all drilled for a red 3mm LED.
Here is the circuit: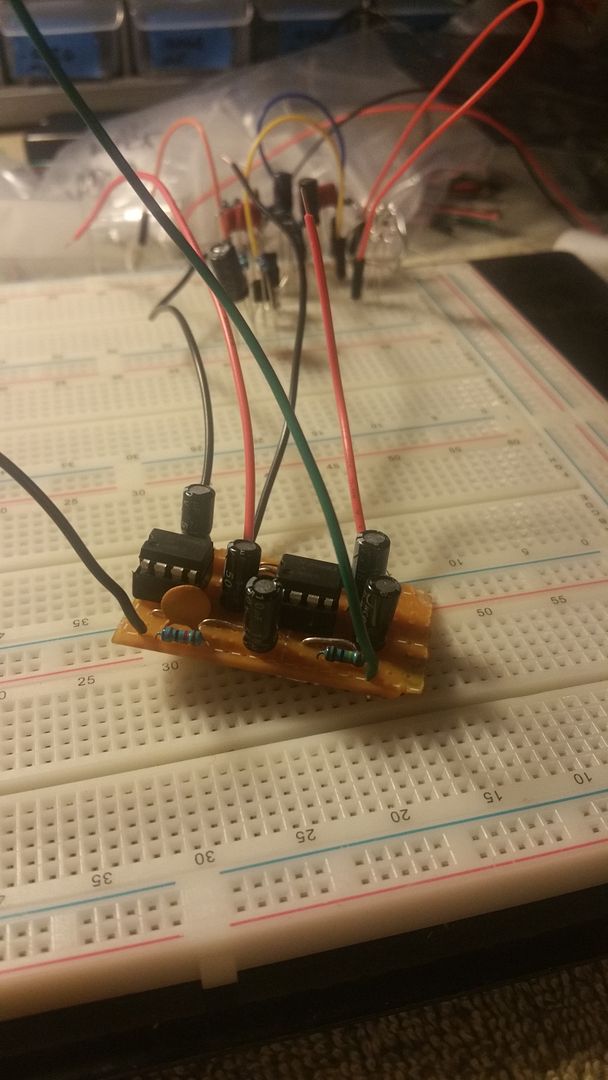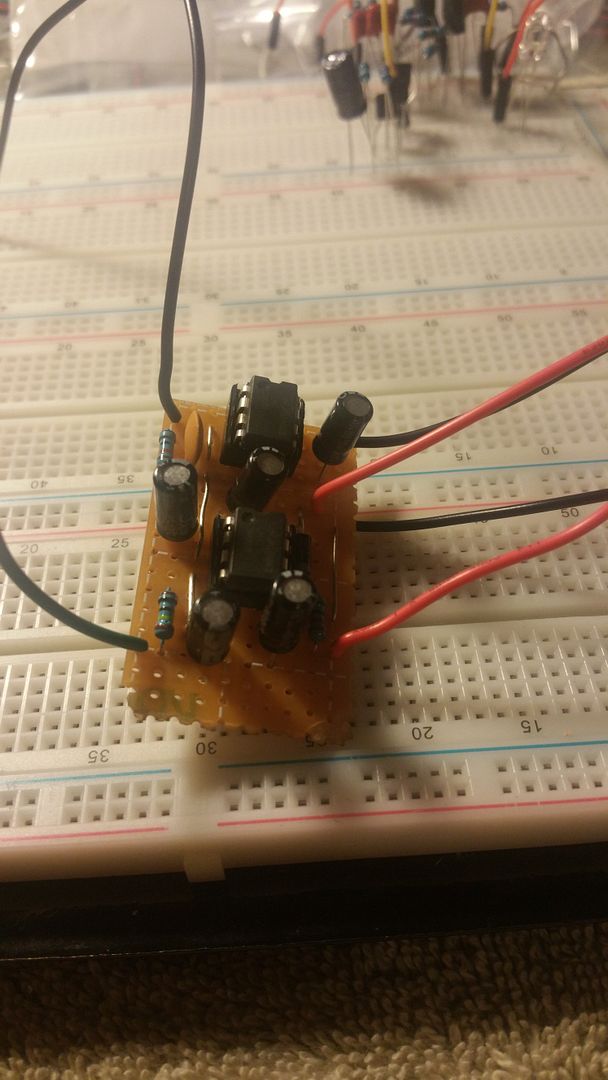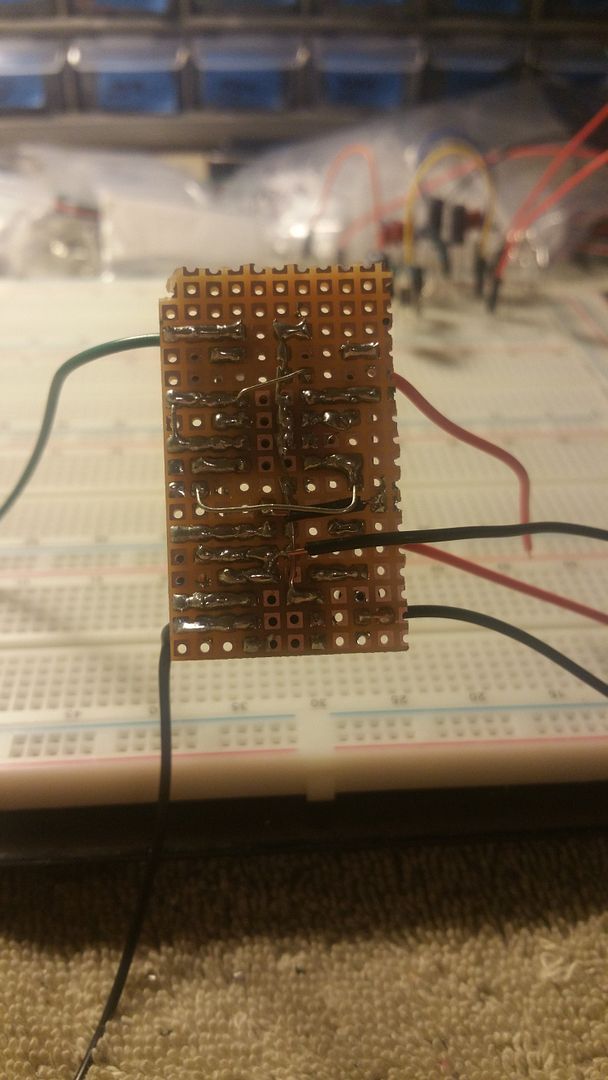 Test fitted parts: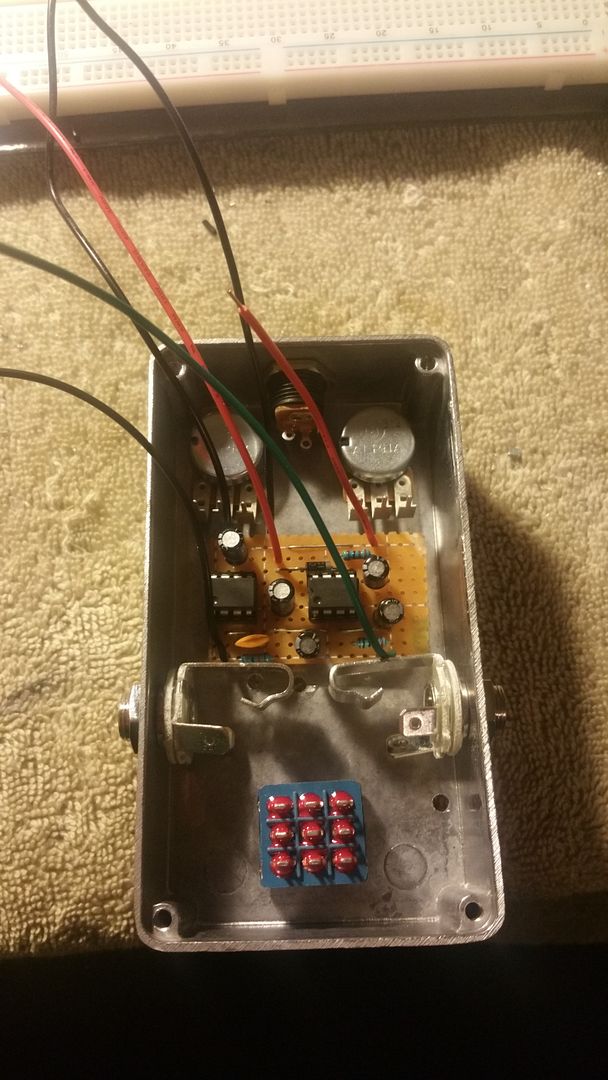 And the 3 LEDs sticking up. I think I'll hold them in place like that with no bezel.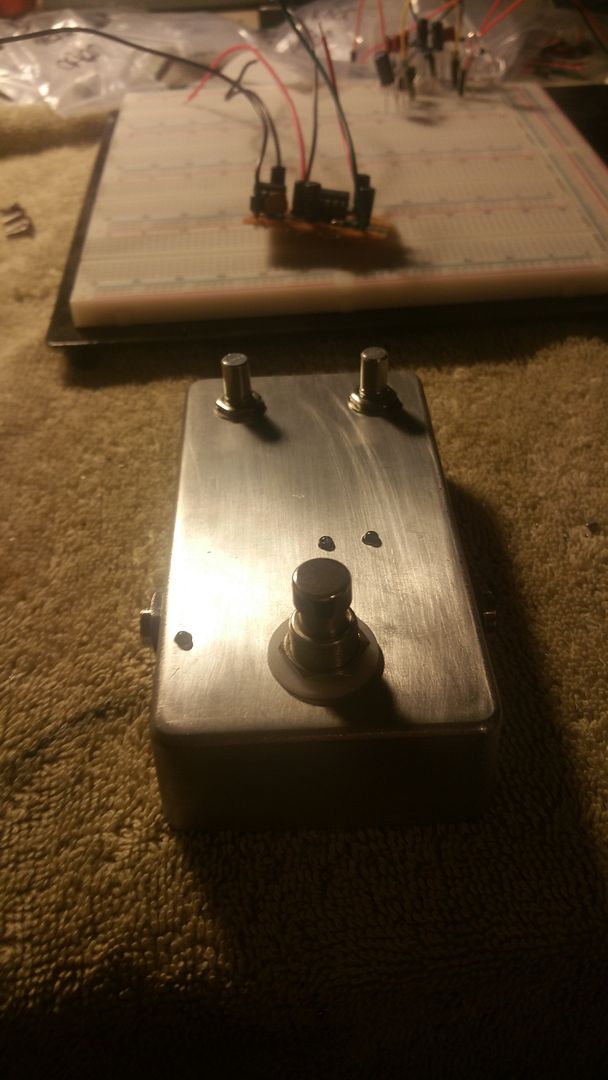 Gonna print the decal tomorrow and hopefully wire everything up.