Yo, I study guitar making at the moment (since that's something I've wanted to do for ages) and at my college we're building acoustics at the moment. I'm in for two days a week so this thread will be a bit slow-paced but hopefully this will be interesting to some.
Anyway, the general plan is to do a Martin-esque shape but with a cutaway. Fairly small shape and it's curvier than a Dreadnought. The soundboard is spruce and the back is maple, both bookmatched. The ribs are also maple, the neck will be mahogany and the fretboard will be rosewood.
First steps, jointing. Not much to see there so I'll just leave the photo I took from planing the back.
It was especially difficult to get flat, especially since it had one end with weird knotting/quilting stuff going on so I lopped that off, making the whole process a lot faster.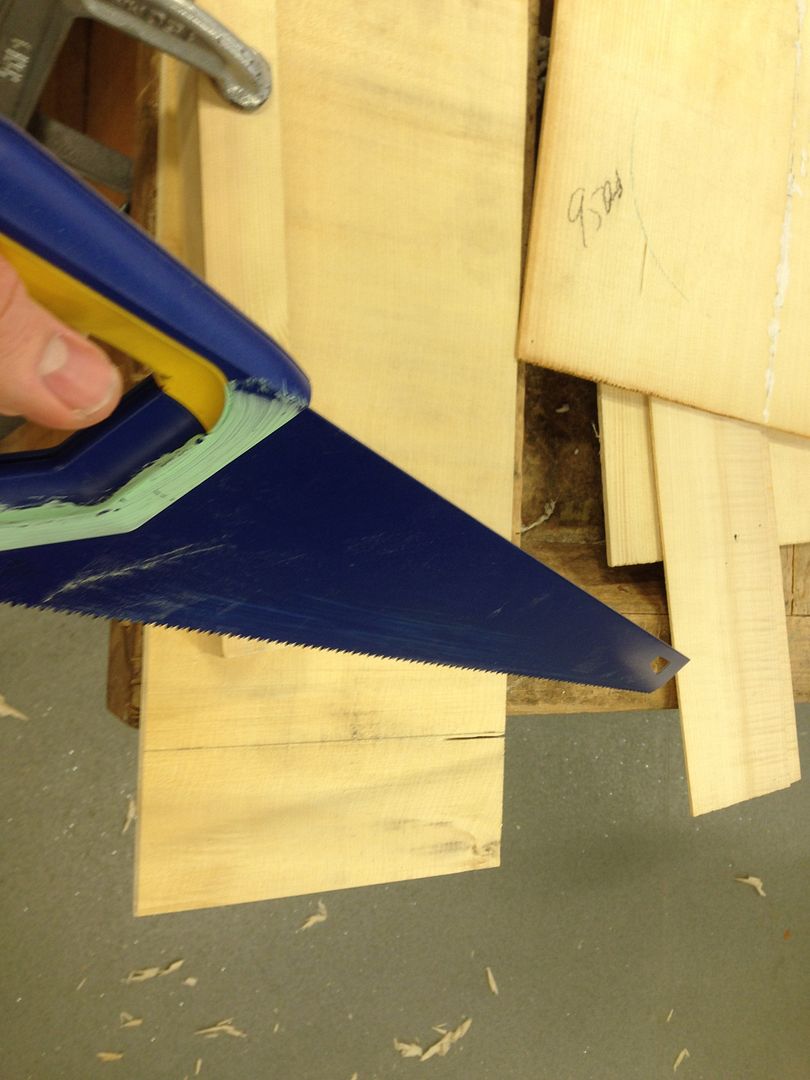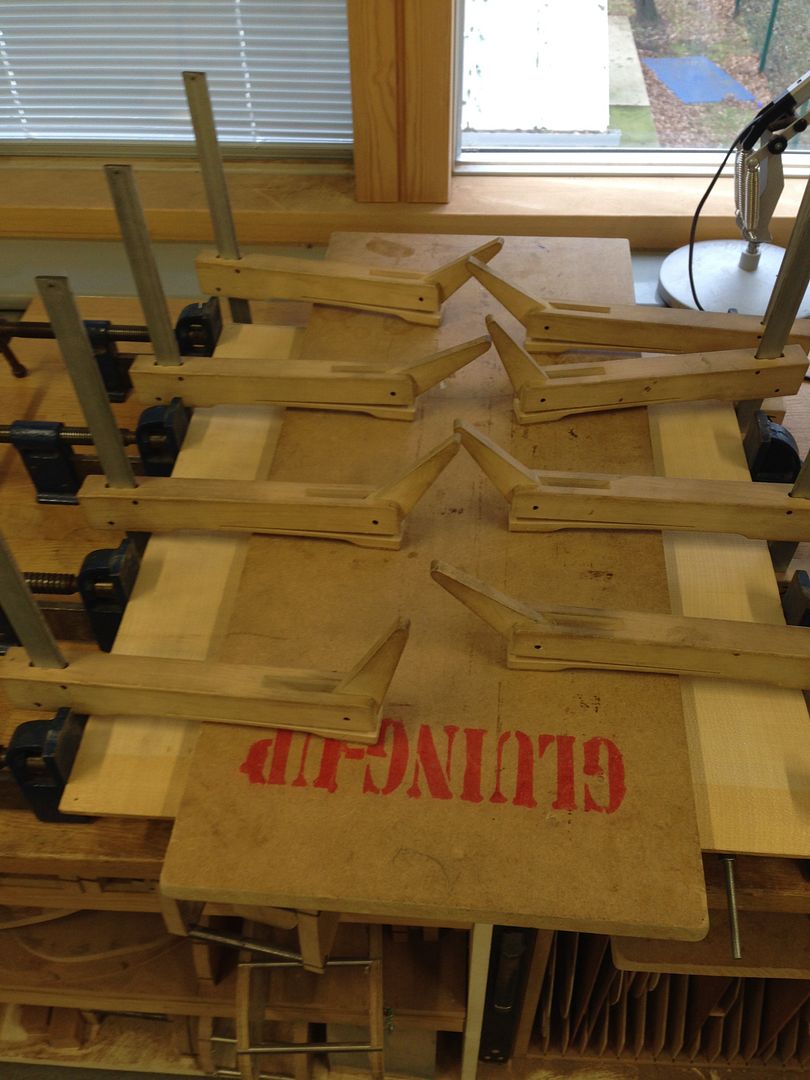 While that was in the clamps, I started cleaning up the soundboard.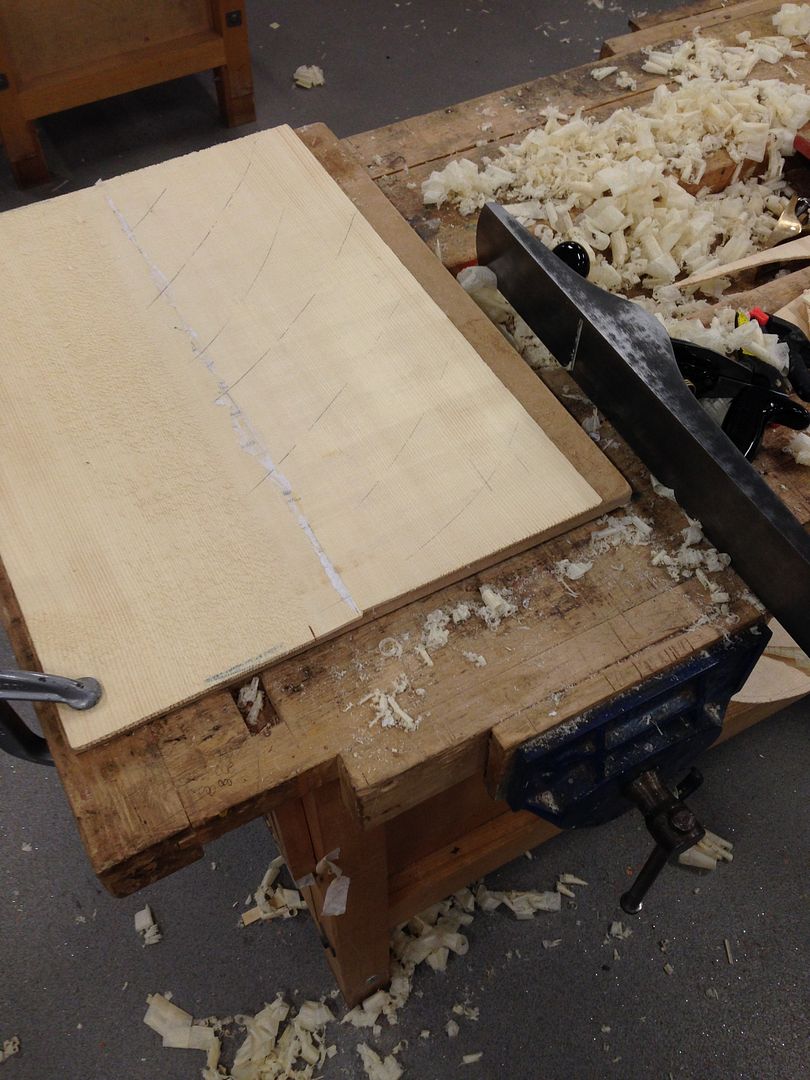 Got one side of the back pretty much done today.
Before: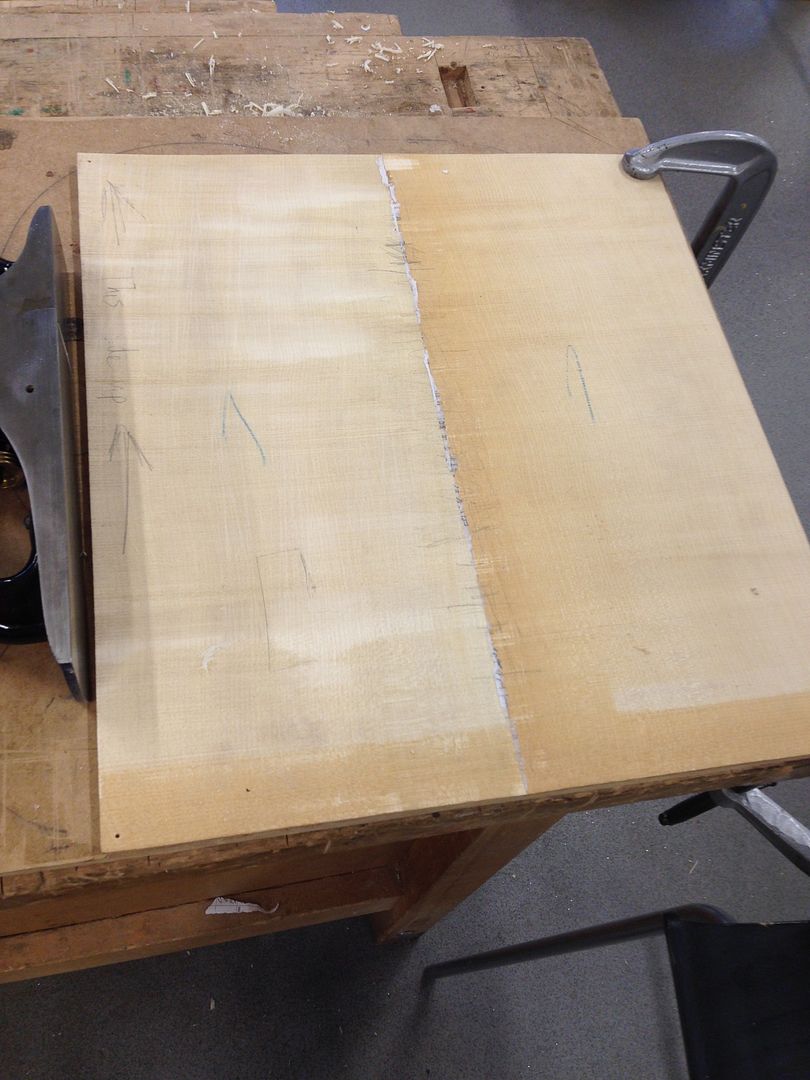 After:
That's all for now. Will update as I go along.