Finally getting things together to revive my Zion guitar neck. The body is junk (Not a Zion body, something someone had made) which is a shame since it's a really nice chunk of mahogany, but there isn't much I can do to save it with the few wood working tools I have. So, I ordered a new body from KnE Guitars. They were the only company I found doing the exact shape that I wanted. This is going to be a long project as i'm going to be finishing it once the weather warms up a little bit, and i'm not going to order any hardware or electronics until the finish is done. (I'm am impatient fucker and if I have the hardware collecting dust it's going to make me want to put it together). I'll have the body here in about 2 weeks, maybe less.
The project will hopefully end up looking something like this: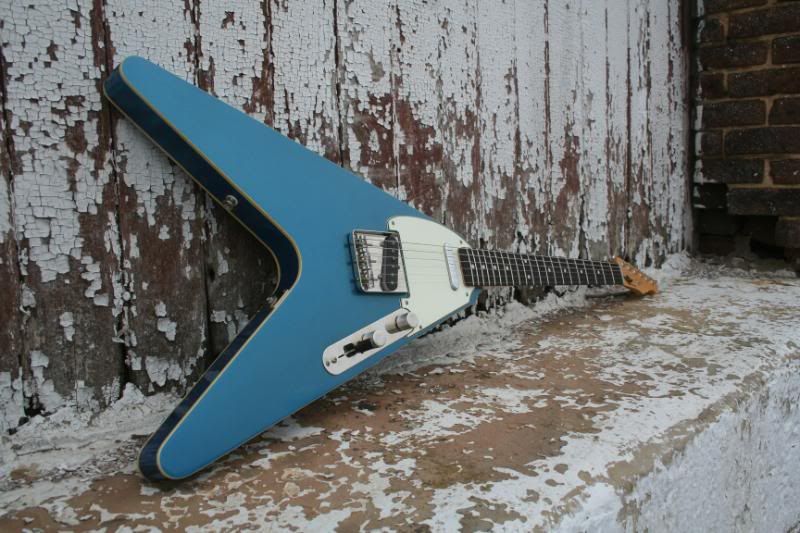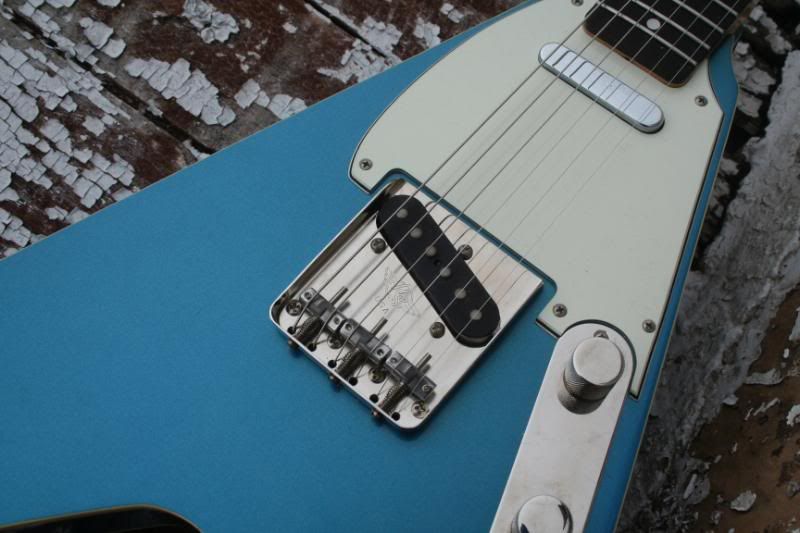 I'm pretty excited about this. I have been drooling over the TeeVees for years now and i'll never be able to afford one from RS Guitarworks. I am going lake placid blue as well, but satin. I hope I don't fuck it up.
The last time I tried painting a guitar it didn't go over well, but I was also using cheap paint so I hope that using better quality paint and forcing myself to be patient comes out better.
I will post some actual pics when I receive the body. KnE has been around for a long time but you never hear much about them.